Enjoy total freedom on holiday with a hire car
Enjoy total freedom on your holiday when you hire with Rentalcars.com
We've all been there, landing at the airport after a flight full of excitement to get to your accommodation and start your holiday (or crawl in to bed) only to get on a two hour coach transfer with rowdy revellers and screaming kids when all you want to do is enjoy your holiday.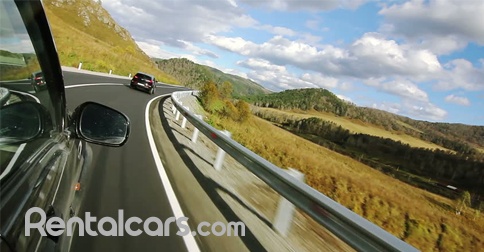 So choose to travel with comfort and ease at your own pace with a hire car. The convenience of a hire car doesn't just stop there, you can see so much more and control where and when you choose to get up to start your adventure. Forget the 6am wakeup calls to get on the 7am tour bus which will only give you a 5-minute picture stop at a location you've been planning to see for months. Instead, enjoy some freedom on your holiday by getting up and going out when you choose.
Rentalcars.com have teamed up with Gaydio to give you some top tips for getting the most out of your car hire at some of Gaydio's top destinations for 2017:
1. Reykjavik, Iceland
The land of fire has increased in popularity over the years with travellers wanting to experience the geothermal healing properties of the Blue Lagoon and the opportunity to see the Aurora Borealis (Northern Lights).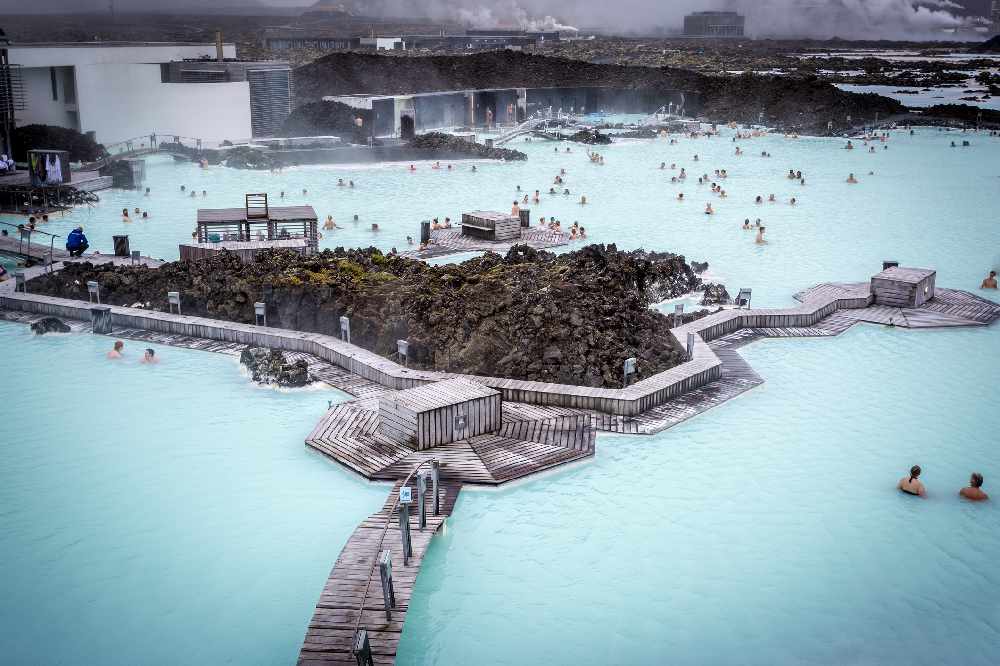 Top tips for your car hire experience in Reykjavik
Top rated car rental company: Orange Car Rental rates highly with 8.9/10
Hire your car from the airport as Reykjavik is 40mins away so there are a lot of drop-offs beforehand
Avoid the queues at the Blue Lagoon by driving up earlier than the tour buses and pre-book your package for an even shorter queue when you get there
There are many more spots to see the Northern Lights from further away from the tourist traps which are mainly next to large coffee shops (with large queues for the toilet), so find your own area to experience this amazing phenomenon
2. Mykonos, Greece
If sun, sea and sangria is what you are looking for, then look no further than Mykonos. The Island is known for its huge dance clubs which attract world-renowned DJs.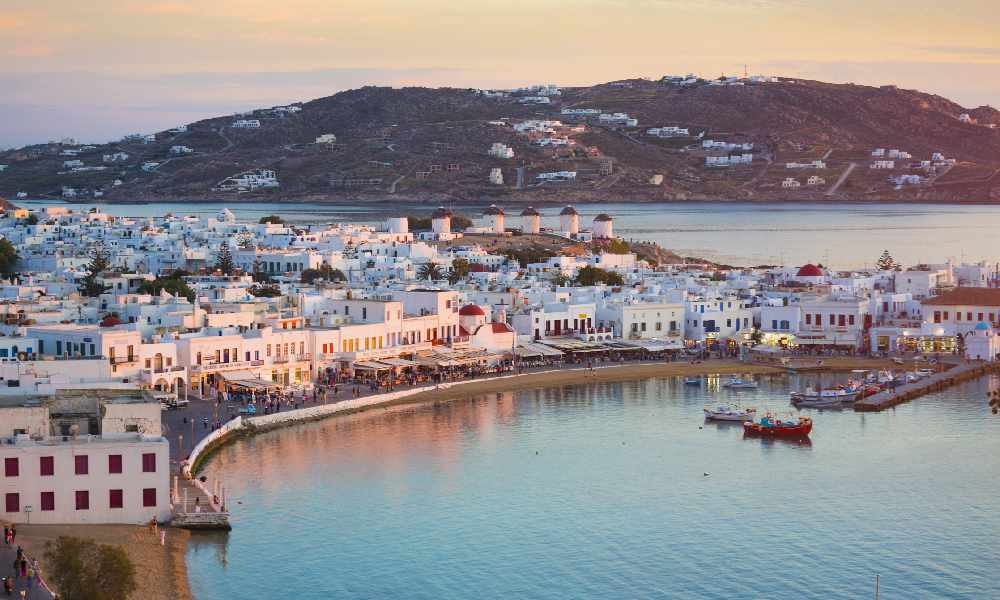 Top tips for your car hire experience in Mykonos
Top rated car rental company: Budget rates highly with 8.3/10
For ultimate relaxation hop in your car and head over to Panormas Beach and The North Side. It is a lovely stretch of sandy beach with crystal clear water – further afield from tourists for tranquil serenity.
If you don't mind a bit of hiking and scrambling, drive past Agios Sostis beach where you will be welcomed by a rocky terrain, beautiful coast and breath-taking views.
3. Sitges, Spain
Known for its Mediterranean beaches and seafront promenade, the small old town and surrounding streets of Sitges is home to shops, restaurants and many gay bars and clubs.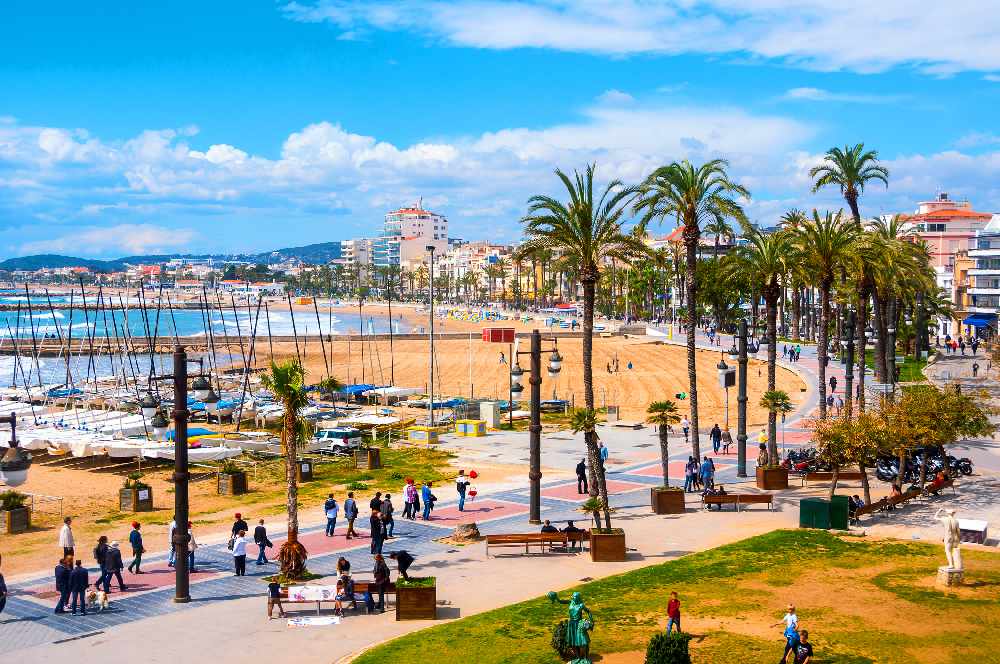 Top tips for your car hire experience in Sitges
Top rated car rental company: Europcar rates highly with 8.8/10
Hire your car from Barcelona airport as Sitges is 52mins away
Day trips to Barcelona are within easy reach, so you can experience the magic of Gaudi's architecture and then you can head to La Ramblas boulevard for a spot of shopping or tapas
Visit the Ordal Mountains an area of outstanding beauty for a change of scenery
Head to Garraf a 20 minute drive from Sitges and hike from the coastline to the mountains.
4. Madrid, Spain
Madrid was the recent host of WorldPride/EuroPride 2017 which marked the 40th anniversary of the first LGBTIQ pride parade in Spain. But don't worry if you missed out as the main gay area in the neighbourhood of Chueca has virtually every gay establishment either on Plaza Chueca or a block west on Calle Pelayo.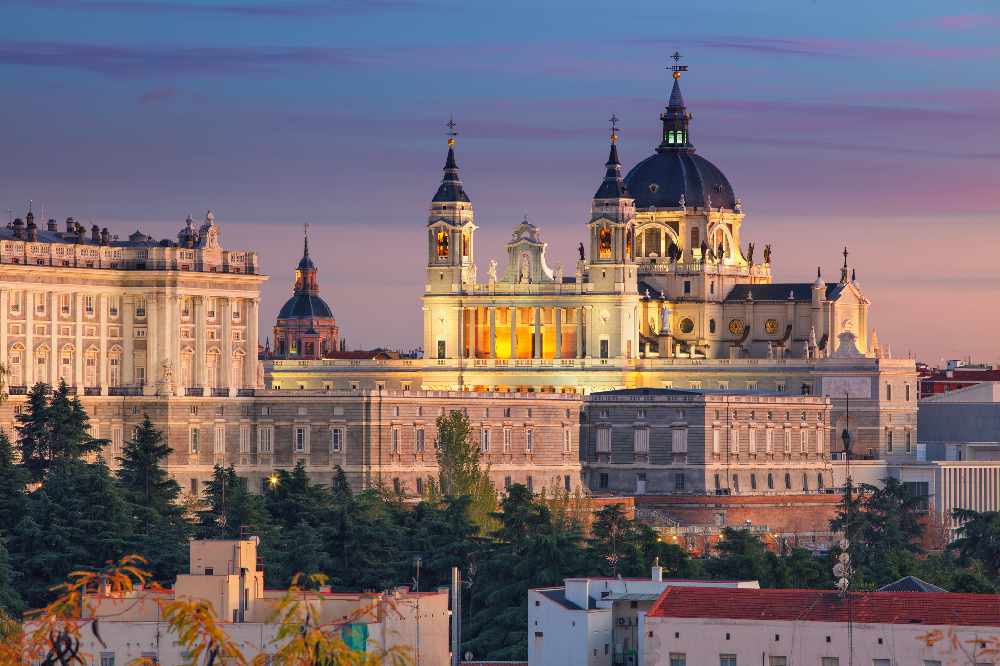 Top tips for your car hire experience in Madrid
Top rated car rental company: Enterprise rates highly with 8.6/10
If theme parks are your thing drive over to Parque Warner (a Warner Brothers theme park) or head over to the Aquopolis water park to escape the heat
Escape the tourists and visit Rascafría a beautiful, peaceful town in the North Western area of the Madrid region, sitting in the geographic surroundings of the Lozoya valley.
Escape the hustle and bustle of Madrid and sample authentic tapas from Alcala de Henares, famous for its stunning architecture and not too far away from Madrid

5. Miami, USA
As one of the State's most popular spots, Miami is located at Florida's south-eastern tip. It is a culturally rich and diverse city full of Cuban influence.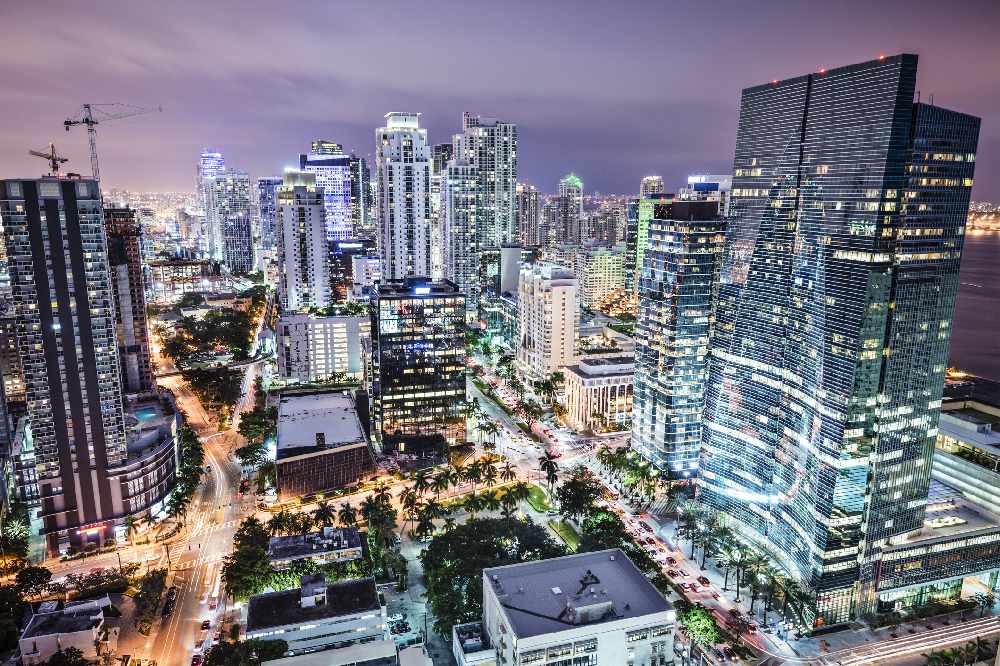 Top tips for your car hire experience in Miami
Top rated car rental company: Alamo rates highly with 8.6/10
Drive over to Miami Beach, home to South Beach. This glam neighbourhood is famed for its colourful art deco buildings, white sand, surfside hotels and trendsetting nightclubs
Orlando is around a 3-hour 35 minute drive away, so why not enjoy a day at Hogsmeade at Universal Studios or join Mickey and his friends at one of the many Disney parks or get involved in the many waterparks surrounding the area or in Tampa Bay.
Want to go further afield? Key West is around a 3 hour-30 minute drive away from Miami, it is a long standing LGBTQI destination as well as a historic and culturally rich town. Key West was the first American city to actively and openly recruit LGBTQI tourists. The eastern half of Duval Street is the main strip of LGBTQI nightlife, culture and community, home of the famous Bourbon Street bar and club complex, and the PrideFest Parade each June.
6. Las Vegas, USA
Famed for its vibrant nightlife and centred around 24-hour casinos and other entertainment options Vegas is highly LGBTQI friendly with many establishments dotted all over the Strip and beyond.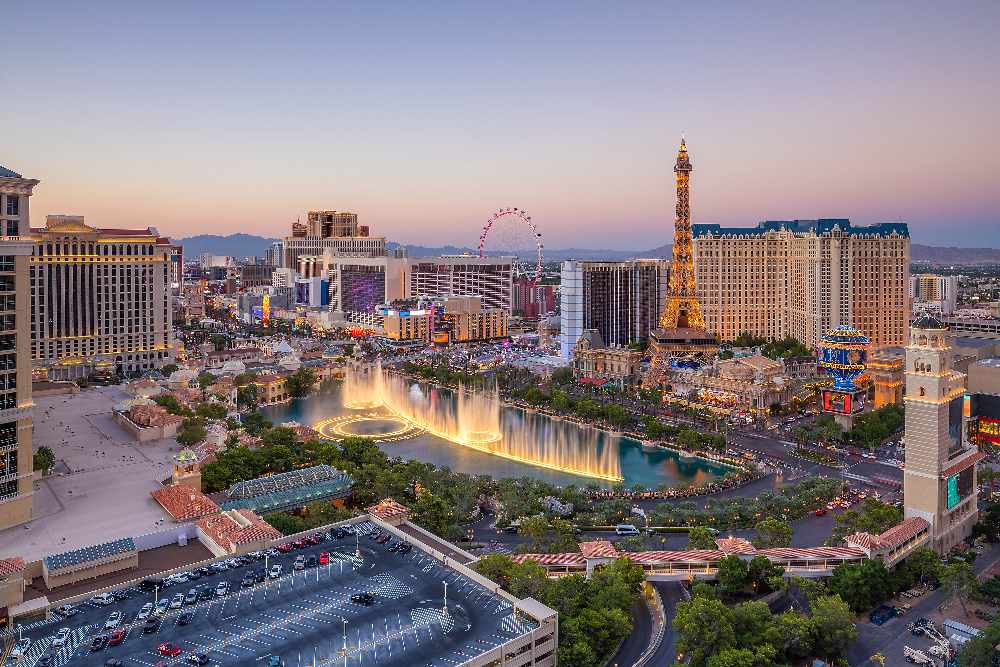 Top tips for your car hire experience in Vegas
Top rated car rental company: Alamo rates highly with 8.6/10
Enjoy cruising down the strip in one of many convertible car hire options – our favourite being the American muscle classic…the Ford Mustang!
Take a break from the nightlife and drive through the Nevada desert and over to Hoover Dam
Make the most of the USA with a road trip. Drive from Vegas over to Los Angeles to sun yourself over at Long beach, cruise up the West Coast past Santa Barbra and up to San Francisco…or if you are feeling particularly adventurous take on Route 66 the most famous road trip of them all
7. Amsterdam, Netherlands
The beautiful Dutch city has long been a firm favourite of travellers, the stunning canals, variety of coffee shops (the Nutella type of course!) and the history and culture draws in holiday-makers of all backgrounds.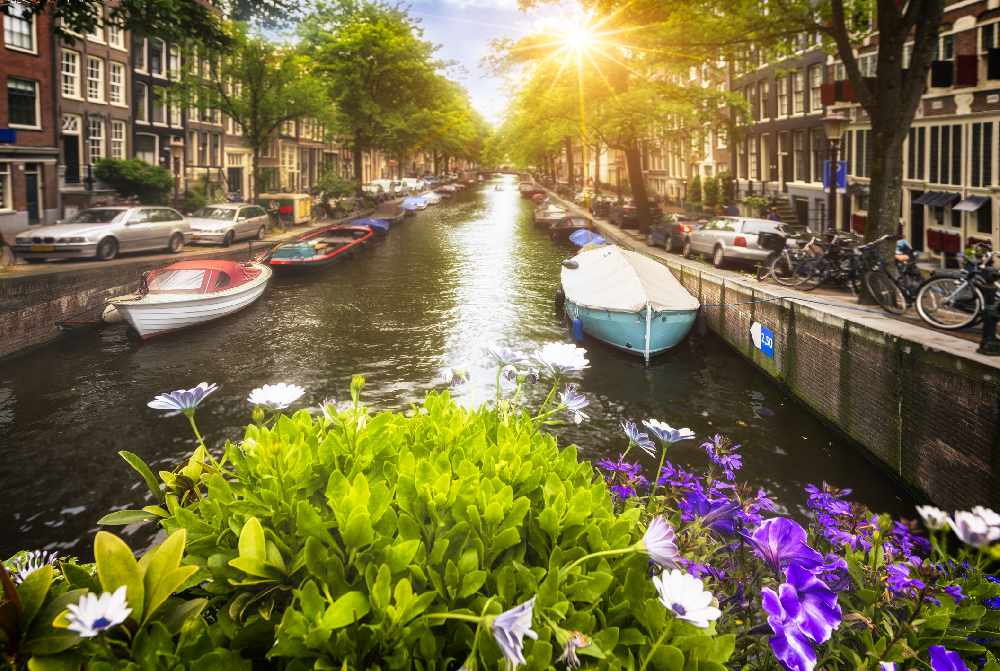 Top tips for your car hire experience in Amsterdam
Top rated car rental company: Enterprise rates highly with 8.6/10
Wander away from the tourist traps and drive over to De Oude Pijp which is south of Amsterdam's city centre, it is a beautiful cosmopolitan and vibrant district of Amsterdam nicknamed the Quartier Latin (Latin Quarter) home to the Albert Cuypstraat the most famous market place in the Netherlands
A short distance away is Haarlem, once a major North Sea trading port surrounded by a defensive wall it retains its medieval character of cobblestone streets and gabled houses
There are beaches! Yes you heard us right, Zandvoort is a big beach resort and lies about 30km west of Amsterdam. Bloemendaal Beach aan Zee lies next to Zandvoort and is famous for its beach parties – during the day people lounge on relaxing sofas and cushions enjoying food and cocktails. Wijk aan Zee is one of the best beaches near Amsterdam for surfers and kite surfers – so take your pick!

8. Stockholm, Sweden
The beautiful capital of Sweden encompasses 14 islands and more than 50 bridges throughout.
Stockholm Pride is held at the end of July into August and is the highlight of the year, it started in 1998 and has since grown to be one of Stockholm's largest annual festivals, as well as the largest LGBTQI pride celebration in Scandinavia.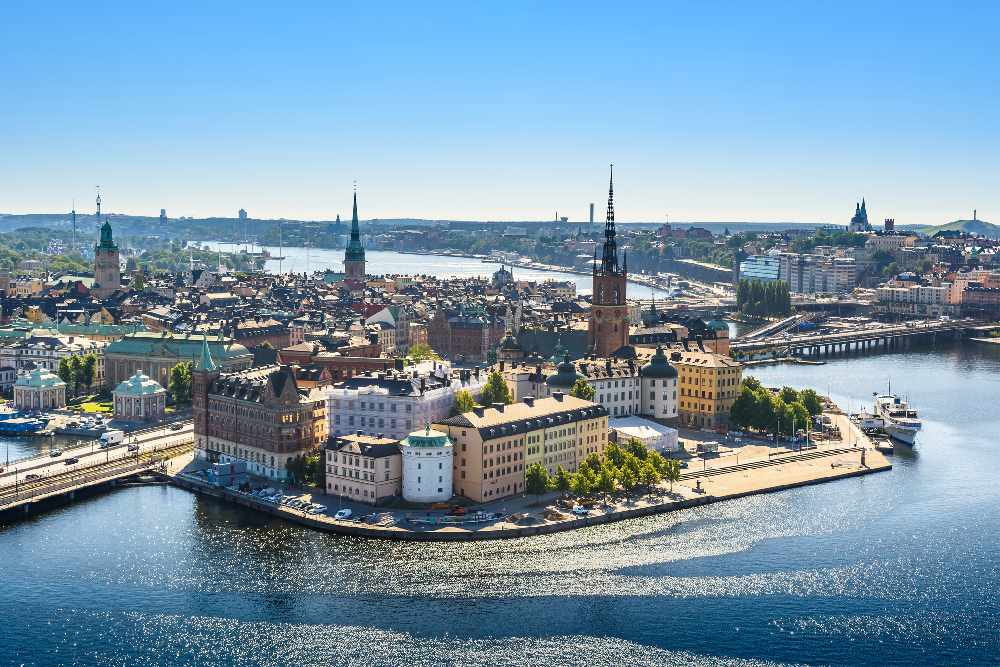 Top tips for your car hire experience in Stockholm
Top rated car rental company: Budget rates highly with 8.7/10
Hire your car from Stockholm airport as Stockholm City Centre is 37 mins away
Explore areas in and around Stockholm including the old town city of Gamla Stan
The many museums offer something for everyone from the ABBA museum to the Vasa museum, all a short drive away from Stockholm City Centre
9. Vienna, Austria
The capital of Austria lies in the country's east on the Danube River. It is known for its baroque streetscapes and imperial palaces as well as the musical heritage and artists that were residents including Mozart, Beethoven and Sigmund Freud.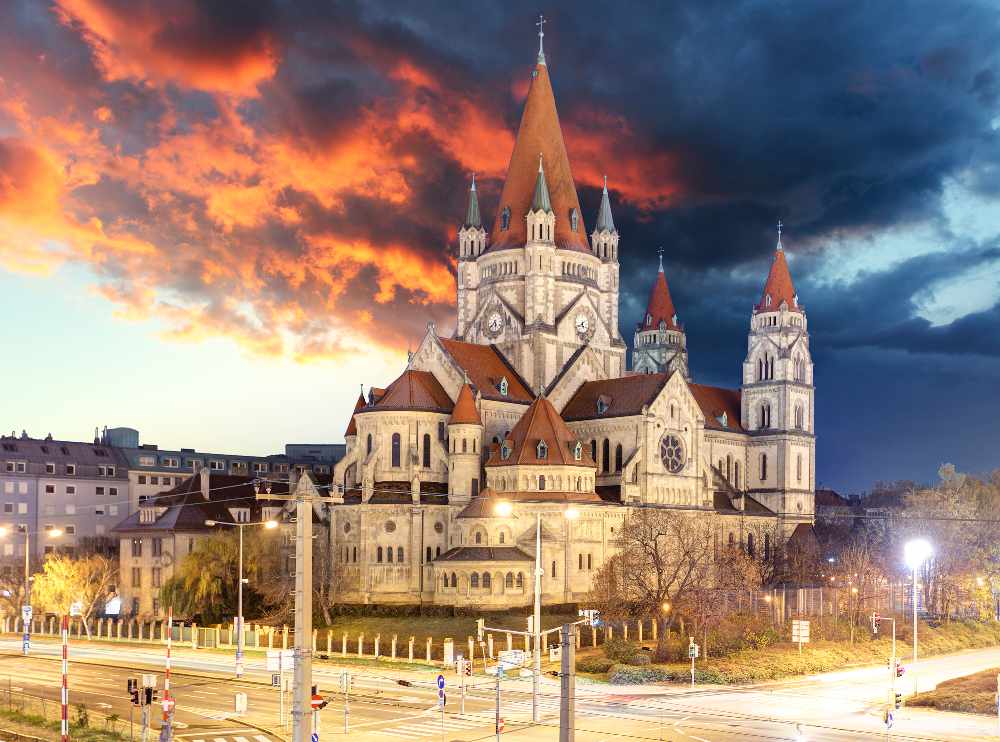 Top tips for your car hire experience in Austria
Top rated car rental company: Europcar rates highly with 8.4/10
Drive to neighbouring Bratislava around 1 hour away - the capital of Slovakia which is surrounded by vineyards and the Little Carpathian mountains, crisscrossed with forested hiking and cycling trails.
An hour away is the beautiful Nationalpark Neusiedler See – Seewinkel, so take a day trip and relax in this park

10. Sydney, Australia
The capital of New South Wales and one of Australia's largest cities, it is best known for its harbour front Sydney Opera House. Darling Harbour and Circular Quay port which are hubs of waterside life and within walking distance to the Royal Botanic Garden's nearby.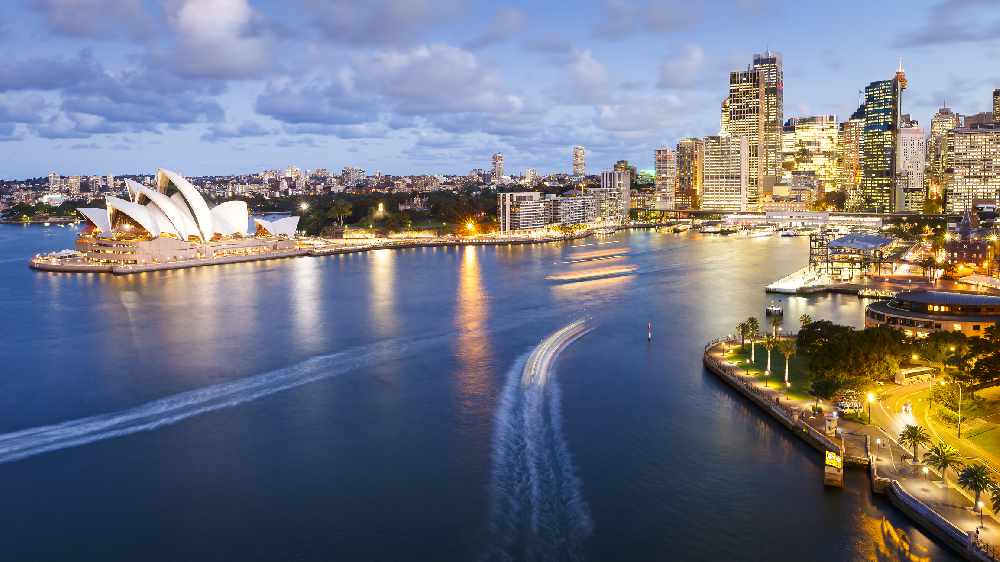 Top tips for your car hire experience in Sydney
Top rated car rental company: joint favourites Hertz & Thrifty rated highly with 8.1/10
Sydney spans more than 12,000km² to put that in perspective London is only 1,500km² so ensure you choose a car with unlimited mileage.
Drive over to the Australian capital Canberra, around 3 hours' drive away. Canberra offers a change of scenery from Sydney as it is surrounded by forest, farmland and nature reserves and has gained the nickname of the "Bush Capital"
Take a day trip to the Blue Mountains in Katoomba and stop off at Featherdale WildLife Park on the way where you can be snapped with a Koala Bear and meet friendly Wombats and Wallabies.

To make your car hire experience as effortless as possible check out our handy Rentalcars.com guide Six simple secrets to hassle-free car rental abroad
Click here to book or get your car hire rental quote today.
We look forward to getting you on the road.
The Rentalcars.com team