Isle of Wight gets its first pride
Whether you're looking for luxury accommodation to relax and unwind in, a secluded glamping spot, a cosy B & B or a top-notch spa, the Isle of Wight has it all.

History buffs will fall in love with Osborne, the holiday home of Queen Victoria, adventure junkies won't be able to get enough of our outdoor activities, from cycling and walking to coasteering to tree climbing! And if you enjoy great food, we're the Island for you.
In 2014 the Isle of Wight was listed as one of the top ten honeymoon destinations for LGBT couples by msn.com and it's easy to see why. The Island is an idyllic retreat from the hustle and bustle of mainland life.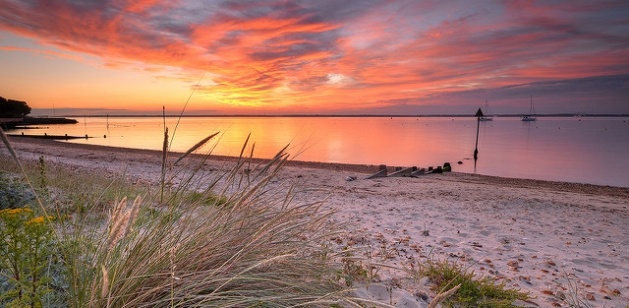 The picturesque island, nestled just four miles off the south coast hosted its first ever Pride on Saturday 15th July and it was definitely a party worth crossing the water for!
The Isle of Wight LGBT community celebrated with Islanders and visitors alike in Ryde, on the north-east coast of the Island. Isle of Wight Pride started at 11 am with a colourful parade through the heart of the Victorian seaside town, it was a day out like no other, not least because it was the only Pride in the UK to be held on a beach.
The day's festivities included a line-up that boasted acts like Freemasons Russell Small, Horse McDonald and Reigns, speakers included Peter Tatchell and Justine Smithies, alongside a multitude of other acts, information stands, cocktail bar, family fun and VIP area.
Great things to do:
There are superb beaches across the Island. Whether you're looking for a family beach for paddling and sandcastle building, a stylish café to enjoy a glass of wine and crab sandwich by the sea or a deserted beach for a reviving winter walk, with over 65 miles of coastline there are there's plenty of choice.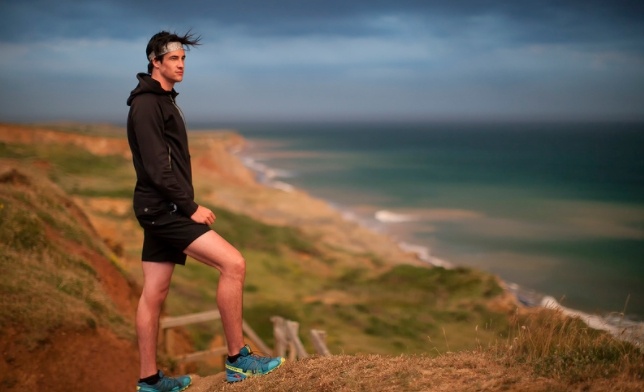 The Isle of Wight is a foodie paradise and you'll find a range of great Isle of Wight produce available in shops and on menus. We've got our own gin, beer, cheese and tomatoes as well as our very own Garlic Farm! Whether you're after fine dining with a coastal view or a cosy drink in a friendly village inn, there's a wide variety of eating and drinking establishments to choose from.
Isle of Wight Pride organisers recommend:
John Brownscombe
"The Isle of Wight has some great places to chill out with friends or that special someone and you'll always get a warm welcome. Personal favourites for myself and my husband are Bottega in Ryde, Cafe at SkinTrade Newport, Quay Arts Cafe Newport and The Sun Inn Hulverstone."
Matt Bundy:
"You won't find better dog walks anywhere in the UK, I personally love some of the coastal walks on the South Coast, usually ending up at a Dog Friendly pub with a nice pint of Island Ale! My favourite doggy friendly pubs include The Spyglass in Ventnor and the Kynges Well in Brading. It does end up with a worn out doggy but helps to make for a relaxing weekend every time."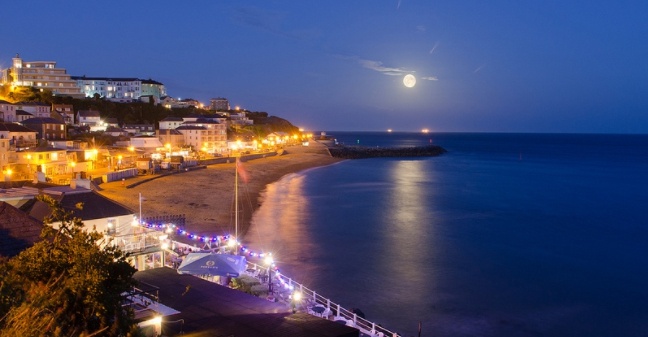 Getting Here:
If you've never been to the Isle of Wight before, you'll find there's something uplifting about a ferry journey to a magical island. Getting across the sparkling blue water to Isle of Wight is simple with fast connections from the mainland south coast by ferry and hovercraft from Portsmouth, Southampton and Lymington.
Discover everything you need to know at: www.visitisleofwight.co.uk
MORE IN TRAVEL