The Gaydio Academy
Welcome to the learning space at Gaydio.
We have a wide range of training courses available running throughout the year. You don't need any previous experience... just sign up for one of our open days and get stuck in.

The Gaydio Academy is opening its doors for 2021/22 - find out how you can take part.
The Courses
The Culture Project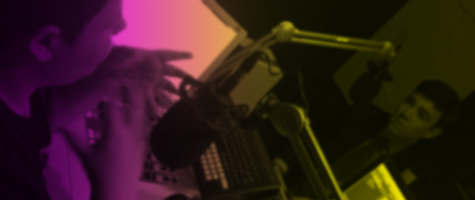 Tuesdays 5.30-7.30pm
Location: Gaydio Manchester
Occasional
Manchester is a city of rich heritage and want to hear all about it on the radio. Are you passionate about the arts? Our producers and facilitators will train you up to be a reporter, help you get in contact with the right people and set up interviews. You'll write and edit your work and then we will put it on air. Our reporters have interviewed many people across Greater Manchester including writers, performers and even activists celebrating their work. This is an ongoing project.
Gaydio Academy: 13 - 19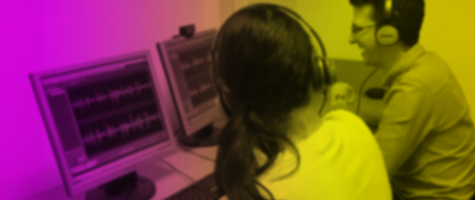 Start Date: Early Feb (one night a week)
Location: Gaydio Manchester
24 weeks (starting via Zoom)
An exciting and inclusive learning space for young people age 13-19. The team behind the world's biggest LGBT radio station are looking for new talent who want to learn all about radio. You'll cover everything from presenting to running your own business. Through workshops, master classes and hands on experience you'll work in the studios, the news room and even out on the streets during live broadcasts. Our most recent graduates have gained placements and employment at CBBC, BBC Radio Manchester and BBC 5Live.
Work Club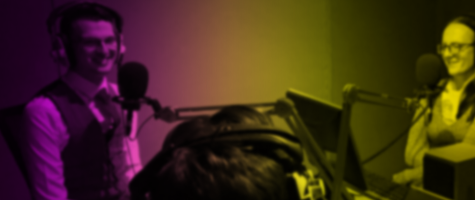 Monday 5-7pm
Location: Gaydio Manchester
6/8 weeks
Is a 6/8 week short term project for people age 19-30 who are looking to get back into employment. Through the Gaydio Academy and Barclays Eaglelabs you'll refine your skill set and gain experience in radio to add to your CV. We will support you with job applications and work experience opportunities in all sectors as you report to your mentor on a weekly basis. This is a great opportunity to show potential employers you are willing to invest time into your future and get plenty of help along the way.
Project Wellbeing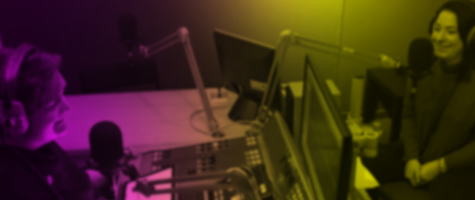 Thursdays 5.30-7.30pm
Location: Gaydio Manchester
8/9 weeks
Supported by Bupa
A project for LGBT+ people who have experienced mental health issues and want to learn new skills. Relationships, family life and the workplace can be tough especially if you are struggling with your mental health. We have opened a safe space for LGBT+ people to come together, share their stories and make radio about mental health and wellbeing. This course is discussion lead and interactive, everyone is welcome.
Testimonials
Here's what other people who have taken part in our courses had to say...
"I didn't think I wanted a career in media, I joined for a bit of fun and 3 years on I'm about to start an internship at TV company. I came out of my shell and made some amazing friends! "
"I got involved just as I came out as trans and this helped me feel more connected to the LGBT+ community. Gaydio has a real family feel to it and I feel more confident in being authentic."
"The Gaydio Academy has allowed me to interact with different members of the LGBT community that I normally wouldn't. It has also helped me to learn and understand more about that community and make new friends"
Tutors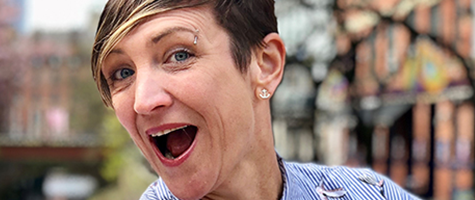 Emma Goswell - Projects Manager
If Gaydio was a drag house, Emma would like to think she was the mother. I'm certainly old enough! I've been in the radio industry since 2002 and at Gaydio from 2006, presenting both the breakfast show and now drive. I've been out as a lesbian since 1989 and recently threw a big 'gay icons' fancy dress 30th Gayniversary party. I went as one of my favourites – George Michael!
Sign Up