The Gaydio Academy
Welcome to The Gaydio Academy, Brighton.
The Gaydio Academy is a new opportunity to get free training and skills workshops in central Brighton facilitated by Gaydio. We're the world's largest LGBT+ radio station, but what you might not know is that we're a not-for-profit organisation whose mission is rooted in improving the lives of the audience we serve. So as well as everything you might expect from any other radio station, Gaydio offers a host of courses and projects that allow you to get involved in making a positive impact on where we live and expand on your own skills and experiences.

Get involved with the Gaydio Academy, Brighton.
The Courses
Work Club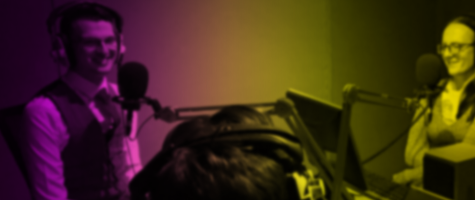 New Intake: August 2021
Location: Gaydio Brighton
10 weeks
A ten-week short term project for people who are looking to get back into employment. Through the Gaydio Academy you'll refine your skills set and pick up invaluable new transferable multimedia skills to add to your CV. We will support you with job applications and work experience opportunities in all sectors as you report to your mentor on either a weekly or two-week intensive course. This is a great opportunity to show potential employers you are willing to invest time into your future and get plenty of support along the way.
COVID Recovery Project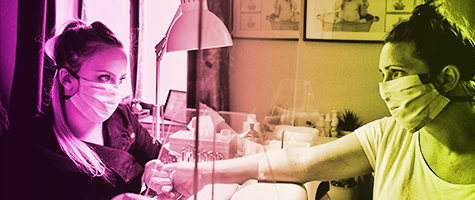 Ongoing
Location: Delivered Online by Gaydio Brighton
5 x 2 hour training sessions
We're please to launch our COVID recovery project funded by the National Lottery. This is an exciting online project to learn some new skills and produce some exciting radio content. We're particularly keen to engage people who have experienced challenges with their own mental health during the last 6 months. On the programme you will help produce content that helps others experiencing similar issues. Sign up below and we will send you information about the next programme.
Youth Project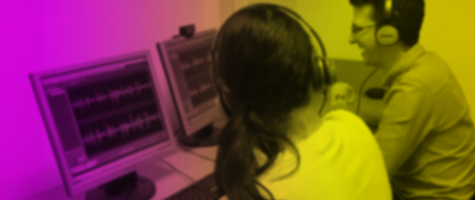 Ongoing
Location: Gaydio Brighton
20 weeks
An exciting and inclusive learning space for young people not in employment, education or training. The team behind the world's biggest LGBT radio station are on hand to offer transferrable media industry skills alongside workshops on CV writing and seminars geared towards building confidence and forging new friendships. Through workshops, master classes and hands on experience you'll get a 360 degree view of life in a city centre radio station.
Testimonials
Here's what other people who have taken part in our courses had to say...
"I got involved just as I came out as trans and this helped me feel more connected to the LGBT+ community. Gaydio has a real family feel to it and I feel more confident in being authentic."
"I didn't think I wanted a career in media, I joined for a bit of fun and 3 years on I'm about to start an internship at TV company. I came out of my shell and made some amazing friends! "
"The Gaydio Academy has allowed me to interact with different members of the LGBT community that I normally wouldn't. It has also helped me to learn and understand more about that community and make new friends"
Sign Up