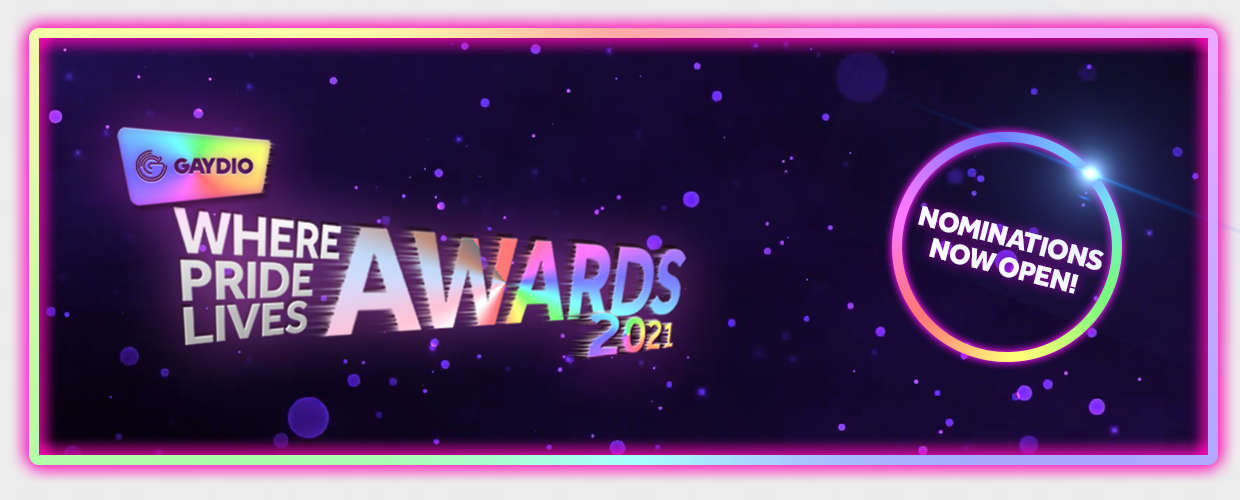 Celebrating and championing pride in every corner of the UK, we're thrilled to announce the inaugural Gaydio Where Pride Lives Awards - the UK's first ever awards ceremony to recognise and celebrate the extraordinary work that goes into delivering pride events across the UK.
We're now accepting nominations for five different categories to recognise special individuals, projects and events that have gone above and beyond in 2021. If you know someone or something that made you feel incredible this Pride season, nominate now.
NOMINATE NOW
If you're a pride organisation, an individual who has attended a pride event or a team who have worked on a special project, we want to hear from you. Click on the category to make your nomination.





WHAT NEXT?
Nominations close at 23:59 on Thursday 21st October 2021, with the shortlist for votes opening the following week.
Our Gaydio Where Pride Lives Awards winners will be revealed throughout the day on air on Friday 5th November 2021.