Gaydio in Chester
Are you under 25 LGBT and interested in learning about radio?
Then we want to hear from you!

The worlds biggest LGBT radio station is coming to Chester to run a series of workshops on radio production taught by Gaydio presenter Emma Goswell.

The FREE course starts mid April and you need absolutely NO experience.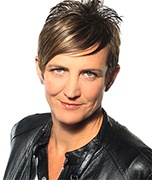 Over seven weekly workshops you'll meet new like minded people and learn all about presenting, producing and broadcast journalism. The course will run in a safe space in Chester and you'll also have the chance to visit Gaydio's Manchester based studios where you will learn to make a piece of radio reflecting your experiences of being LGBT in Cheshire.

Want in?
Fill out the form below and someone will get back to you shortly!