Matt Crabb does Pink Week 2017
Slovenia: probably not your first thought for a getaway if you're LGBT, right? Well, we are going to tell you why this tiny country, smaller than the North of England, should be your next choice for a holiday destination. Matt Crabb and Producer Lewis went along for Pink Week 2017, Slovenia's luxury LGBT travel package.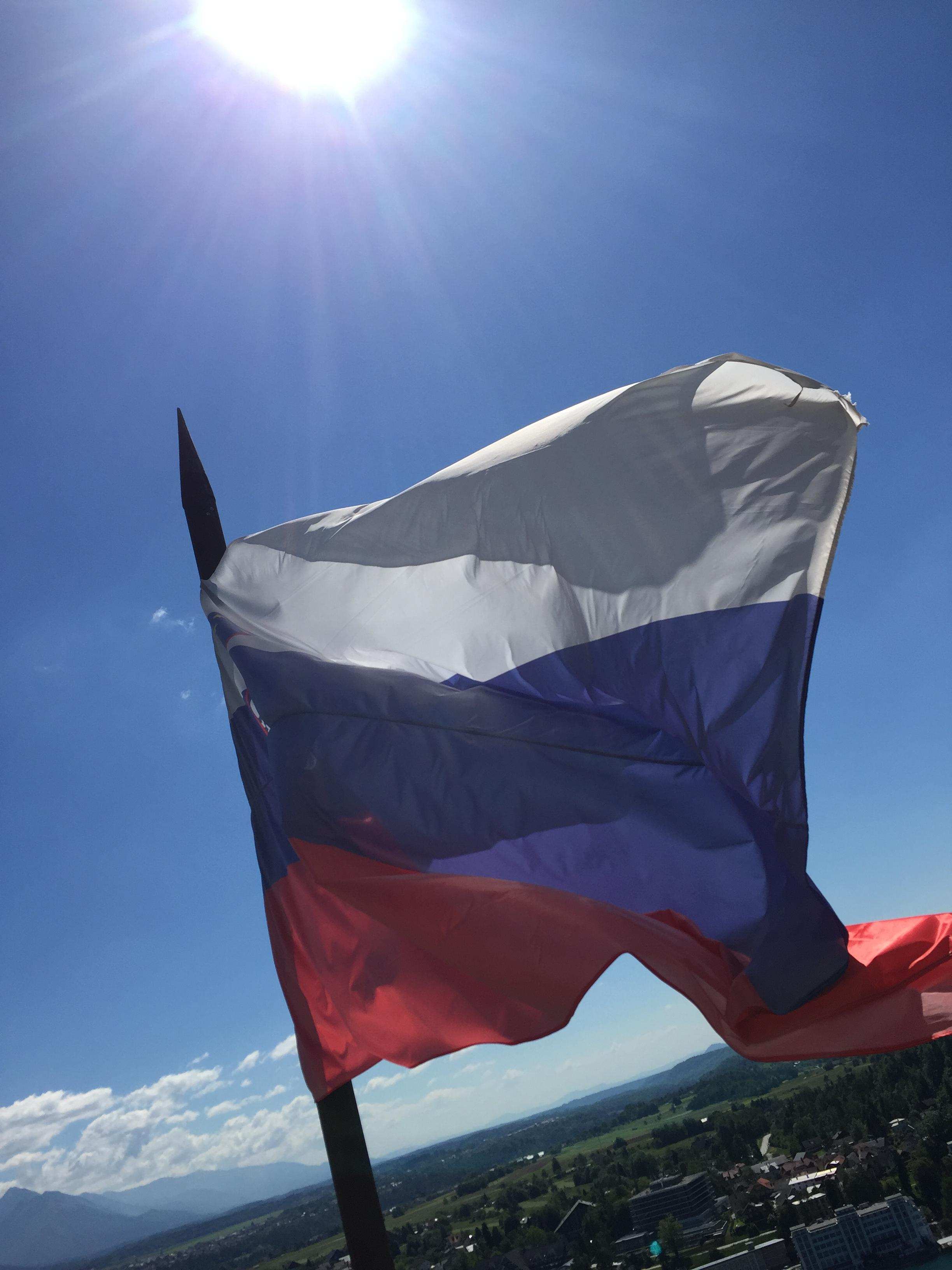 Okay, so we weren't quite sure what to expect from Slovenia before our visit, but one thing that was striking was the people! Everyone we met was so positive and had a fantastically relaxed attitude towards life. This is definitely a place to come to kick back and soak up the culture. A local we met on our trip said something that I think perfectly sums up our experience,
"Two things we do well in this country: good wine and good food".
They don't do these two things half-hearted either! Every glass of wine had a story, every meal came from years of tradition. For a country that is just over 20 years old, Slovenia has hundreds of years of history and culture around every corner. Let's take the quiet town of Bohinj, where Matt and Lewis went to a local family's farm to learn how to make cheese! As you can see from the video, Matt was quite… skilled at churning.
Although we didn't get the chance to visit Lake Bohjin, we did get the visit the town of Bled. Lake Bled really is a stunning place. The water is so clear, the mountain air is so crisp; it is akin to something out of a Disney film! Check out the evidence below and listen to Matt try and put into words the beauty we were witnessing.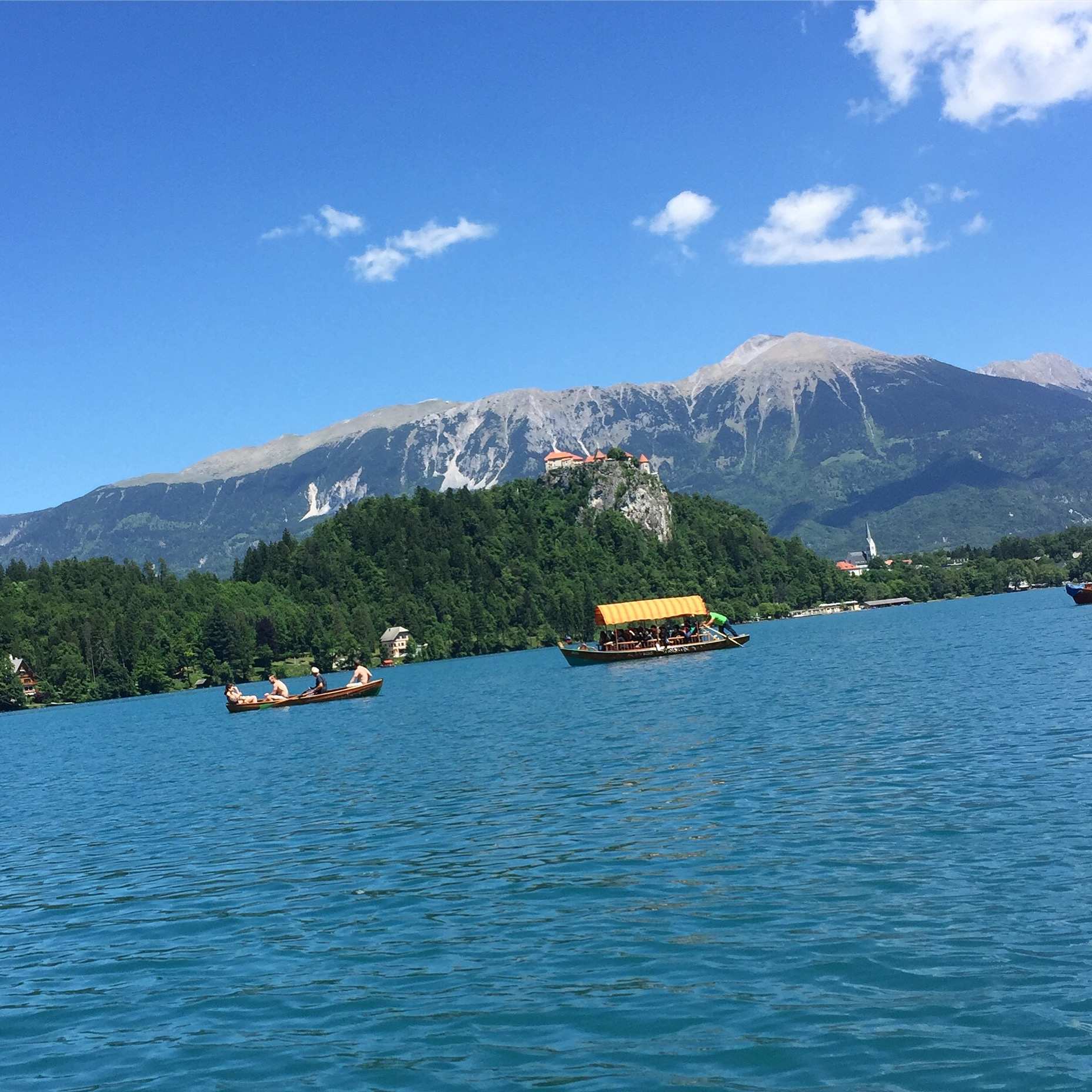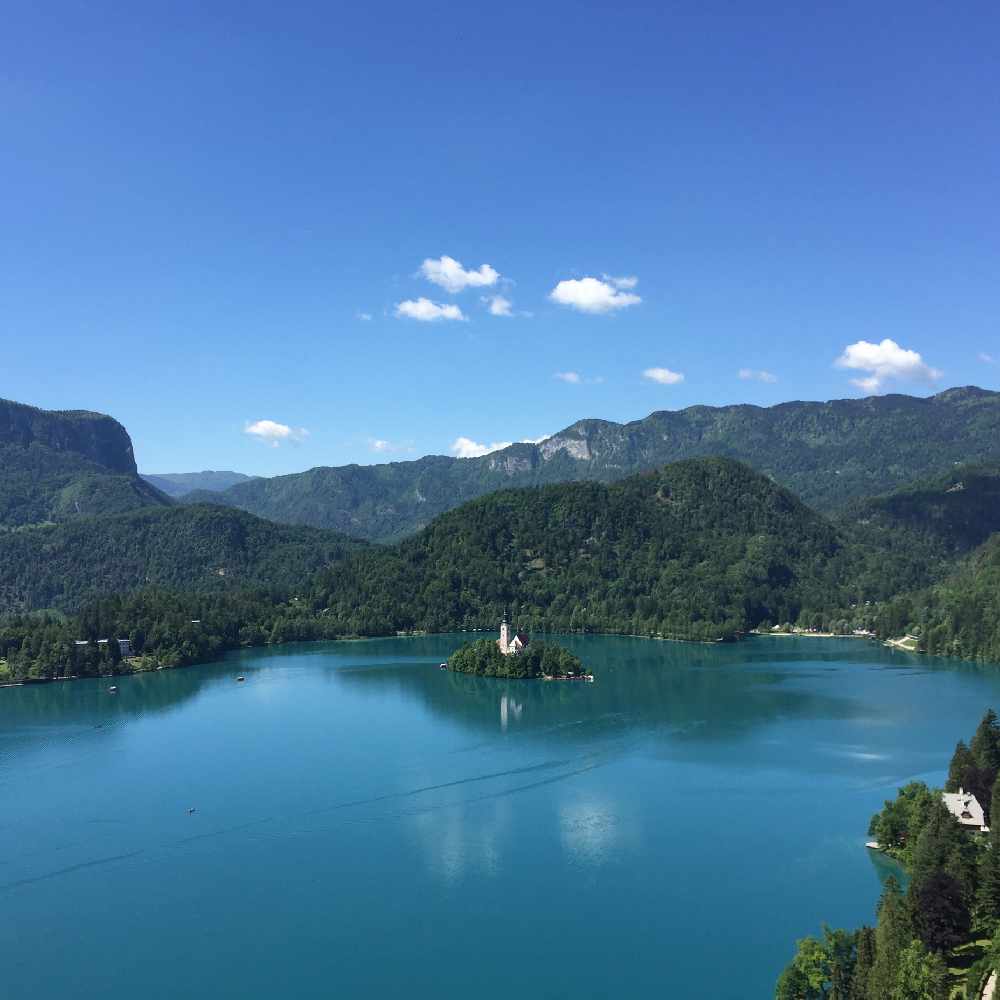 The second picture were taken from Bled Castle that sits on top of a huge hill and is definitely worth a visit! As with pretty much all the tourist spots, the castle comes with thousands of years of history and tours are cheap at around €10 (at time of writing), so it's really somewhere you want to check out!
Our final stop on our Slovenian adventure brought us to the capital city of Ljubljana, which is easier to pronounce than it is to spell! Remember how I mentioned that Slovenian people seem so relaxed? This is still true with the country's capital! The centre of the city is free of cars, so is full of people strolling and biking through the narrow streets and by the beautiful Ljubljanica River. The decision to ban cars from the centre is one of the many reasons why Ljubljana has been awarded European 'Green Capital' by the European Commission, an achievement that they are very proud of in the city. It makes a refreshing change from the hustle and bustle of cities in the U.K., you really can feel the difference in the atmosphere. The architecture in the city is also so beautifully European. The pictures below capture the stunning detail in the landscape of the city, which makes for great views when strolling through the car-free streets.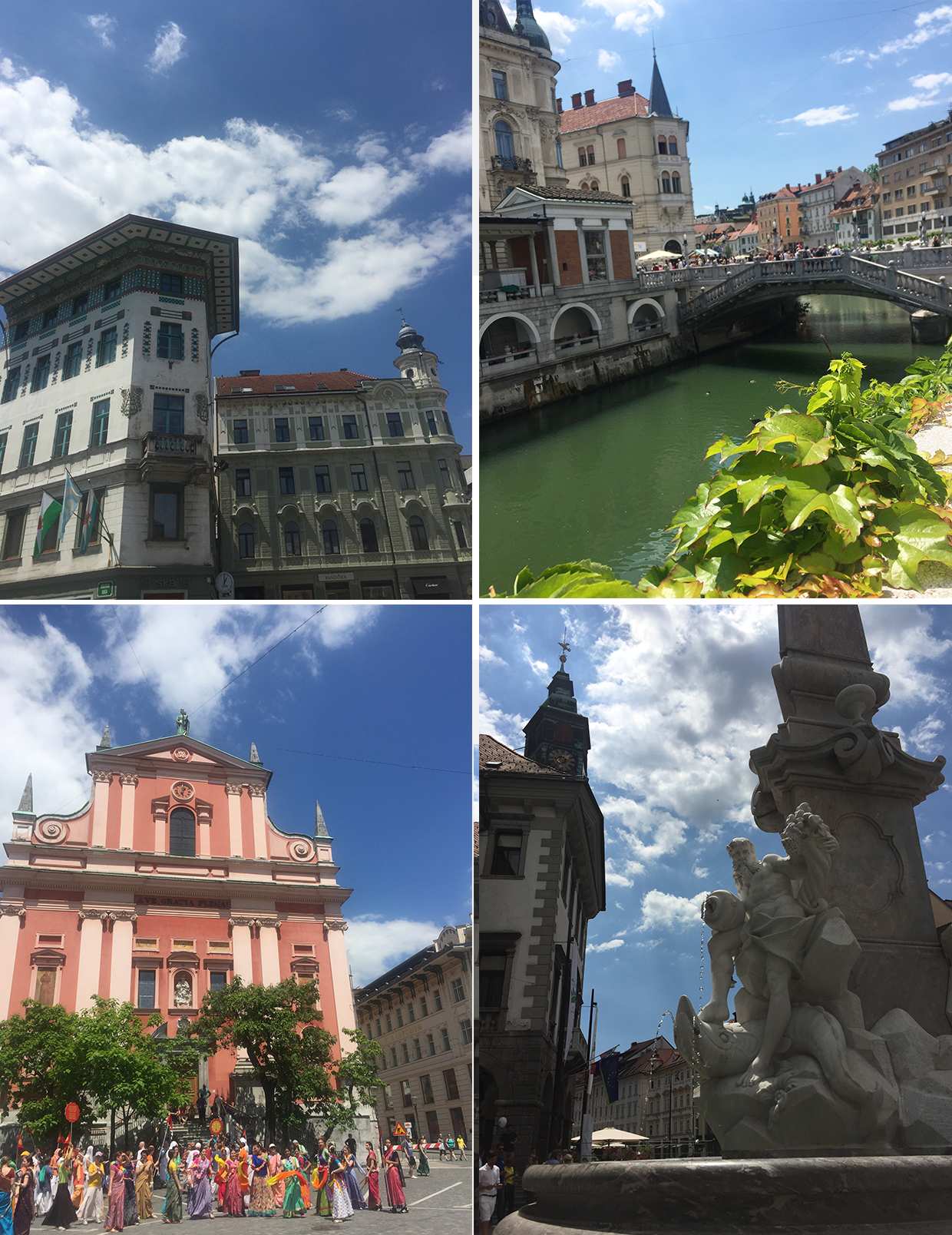 When you get too tired from taking in the scenery, Ljubljana is full of great restaurants, bars and cafes to rest your feet… or sample some of the great local wine. Lots of venues have wine tasting sessions for you to enjoy!However, if you're looking for something a little more… lively, there is Klub Tiffany which is Ljubljana's "premiere" gay club! Set amongst an old army barracks, it is a fun, unique place with cheap drinks… from what we can remember!
Back to the cultural sites, there is also the incredible Ljubljana Castle, with amazing views over the city and several tours for you to take!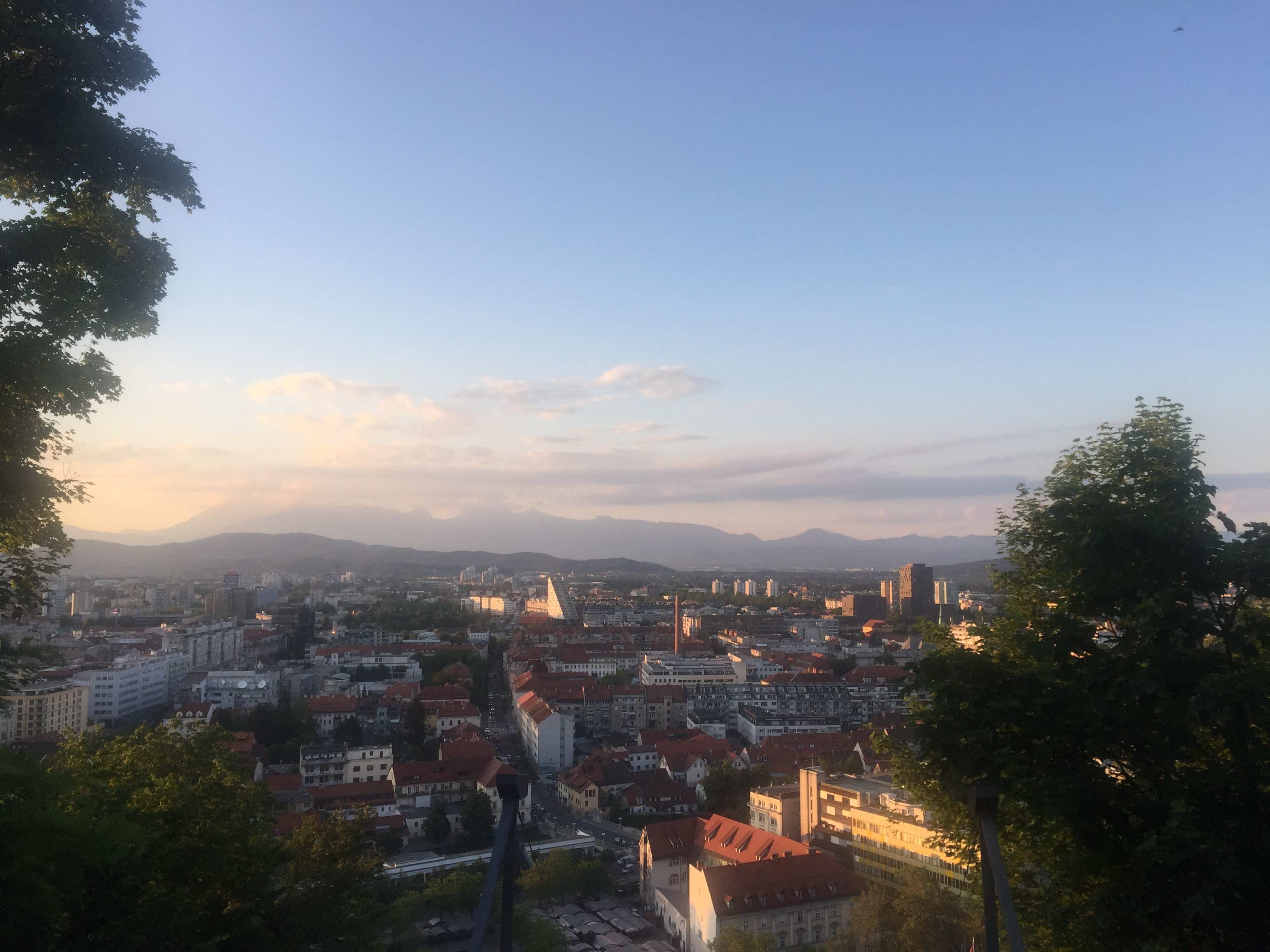 This was also the venue of this year's Dragon Ball that we were invited to as part of our Pink Week experience. Set amongst the beautiful grounds of the castle, the night is said to be the biggest in Slovenia's calendar, and you can purchase tickets to the incredibly fun after party! Here is a quick snap of Matt and Lewis werking the pink carpet (yes, pink! How amazing!).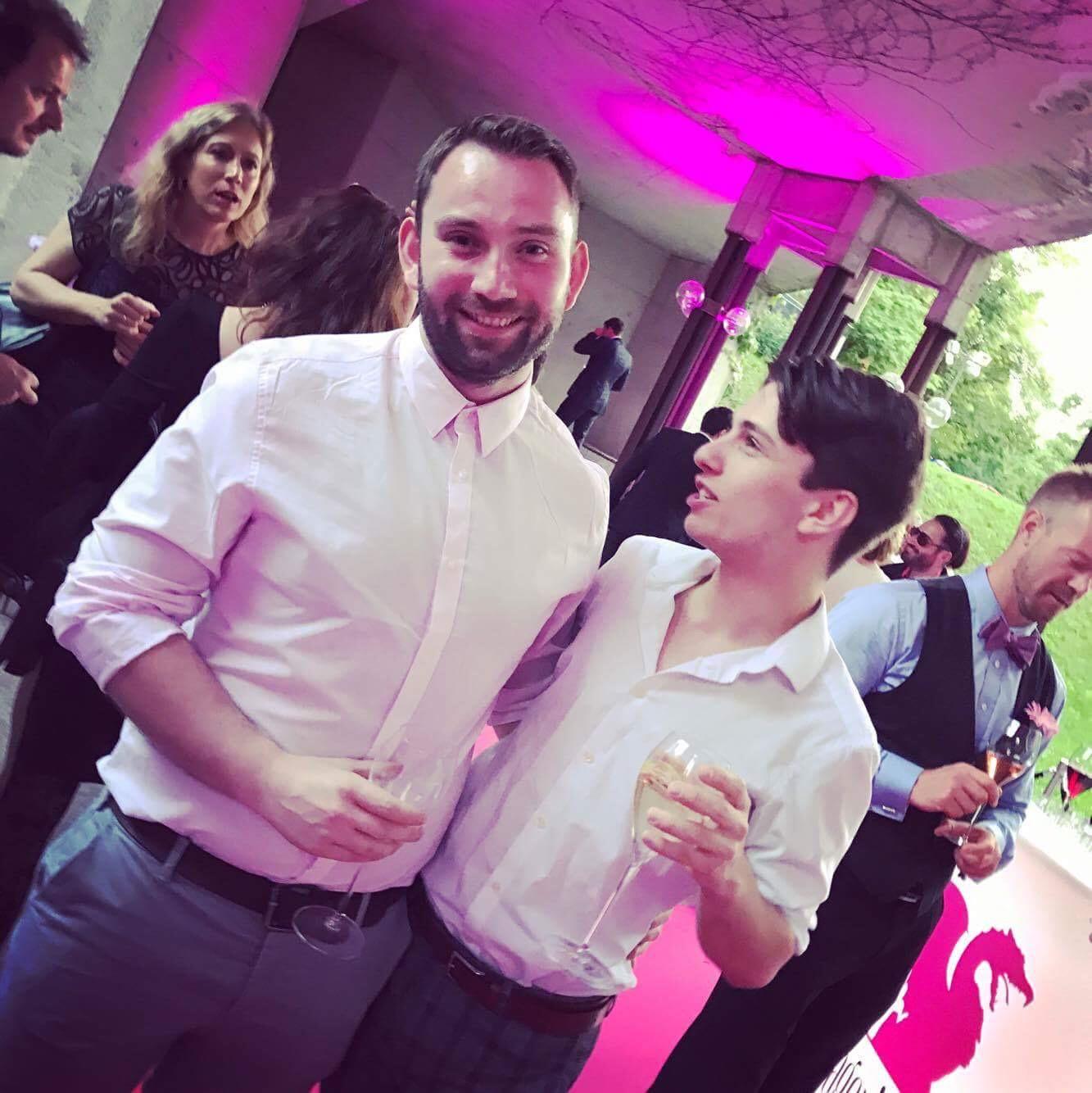 Want to check out Pink Week for next year. The two founders, Mattej and Matej, are amazing hosts and have really put together a fantastic experience for LGBT adventurers. This is a great holiday for anyone that is interested in culture and of course, food and wine! Far from slow-paced, the itinerary has a great balance between interesting tours, quiet downtime and fun partying! If this sounds more like your thing.
Be sure to keep an eye out for details of next year's event from Pink Week's website.
MORE IN TRAVEL