HIV in Salford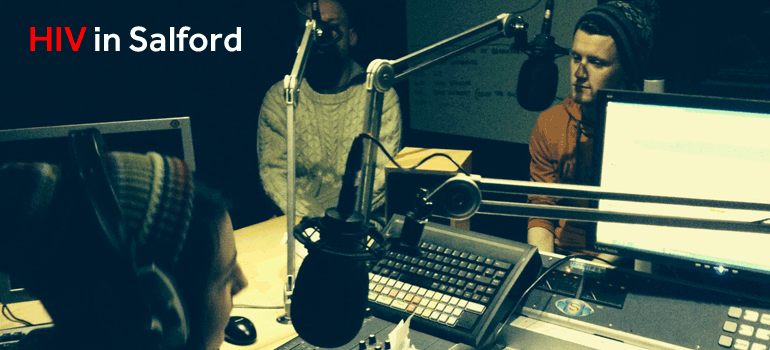 HIV in Salford- a Gaydio project funded by Salford City Council
In March and April 2014 Gaydio worked with a group of 13 Volunteers from the LGBT community to make a special radio programme that raised awareness of HIV.
The projects participants only had one thing in common- they either lived in or worked in Salford. Some were living with HIV, others had very little knowledge of the virus. All learnt a great deal working with each other.
None of the volunteers had any experience in radio but over 6 weeks they were taught about everything from broadcast journalism to producing to interview techniques and presenting. The course was run by Emma Goswell from Gaydio's Chris and Emma at breakfast.
Between them they produced and recorded a one and half hour programme about HIV in Salford which you can hear here.
It was up to the volunteers to decide who they wanted to interview and what they wanted in the programme. Over the course of the show you'll hear from medical professionals working in Salford, from charities who raise awareness about HIV and from people in Salford who are living with HIV.
We hope you enjoy listening to the programme. And we hope you learn something new...


THIS PROJECT WAS FUNDED BY SALFORD CITY COUNCIL