Chicago: History, Nightlife and LGBT!
Fabulous nightlife, romantic river towns, farm-to-table dining and wine trails. All throughout Illinois, LGBTQ-friendly destinations invite you to let loose, relax, or seek adventure any time of the year.
LISTEN: Cory Jobe, Director Of Illinois Office of Tourism
Nightlife and Neighbourhoods in Chicago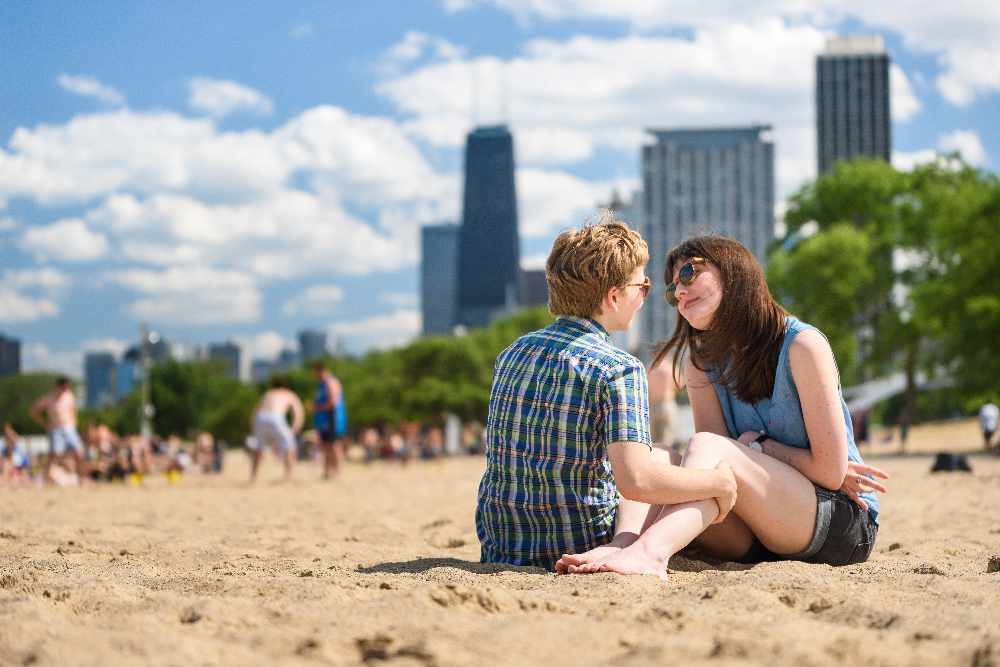 One of the world's great cities, Chicago brings together a lively mix of fine restaurants, diverse arts, and iconic architecture. Skyscrapers look out over the waters of Lake Michigan, where miles of shoreline are home to public beaches, lakefront bike trails, and parks. In the central downtown district (which locals call the Loop) and the stretch of Michigan Avenue known as the Magnificent Mile, clusters of theatres, restaurants, and high-end retailers show off the energy and culture of this vibrant American city.
But no trip to Chicago is complete without a visit to its unique neighbourhoods — especially the centre of the city's gay scene, a pedestrian-friendly section of Halsted Street affectionately called Boystown. There, the LGBTQ community feels right at home, fostering a sense of fun with cheeky boutiques, swanky salons and spas, and local theatres with queer-friendly programming. But the best time to visit might be the evening hours, when Boystown becomes one big party thanks to its various, vivacious gay bars, which offer everything from late-night dancing to drag shows to show-tune singalongs.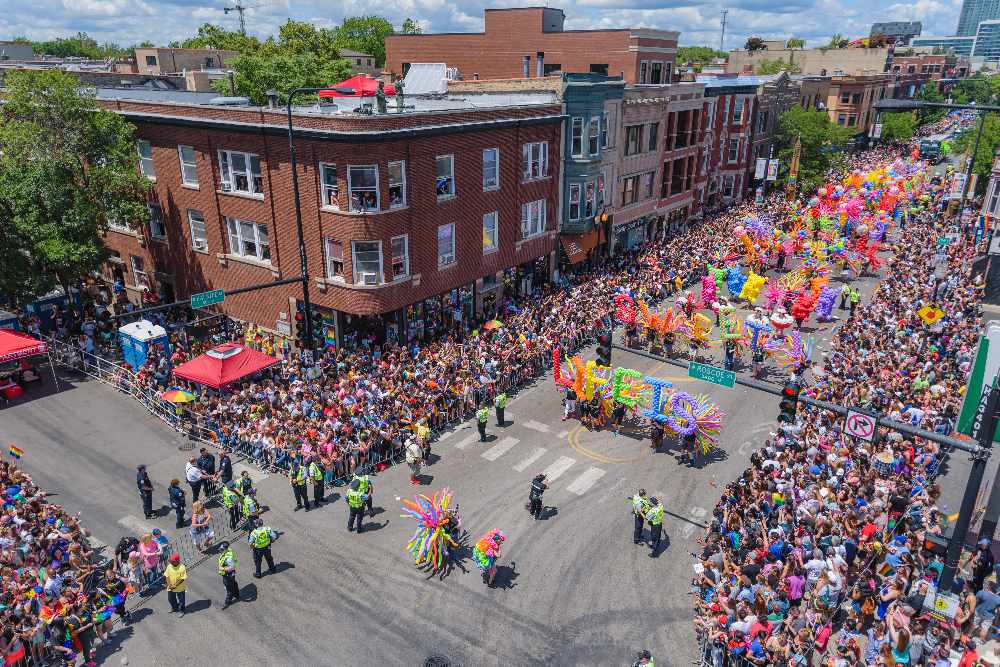 Boystown is also home to two of the country's largest LGBTQ events. The annual Chicago Pride Fest in June, which features a colourful parade, is one of the highlights of every Chicago summer. Likewise, August's Northalsted Market Days draws expected crowds of up to 200,000 people — making it the largest street festival in the Midwest.
Beyond the vibrant nightlife, Chicago's LGBTQ neighbourhoods can also make for a peaceful city retreat. The quiet neighbourhood of Andersonville is home to more laid-back establishments as well as local restaurants and shopping boutiques. And the nearby neighbourhoods of Uptown and Edgewater tuck friendly gay bars amid historic jazz clubs and beloved brunch spots.
Gay-Friendly Getaway in Galena
In Northwest Illinois, the Mississippi River is an idyllic setting for the quaint town of Galena. Surrounded by the natural beauty of the river basin, Galena preserves the authentic feel of a small American town. With its brick storefronts and cosy bed and breakfasts, the river town is an ideal romantic getaway for people of all ages and identities.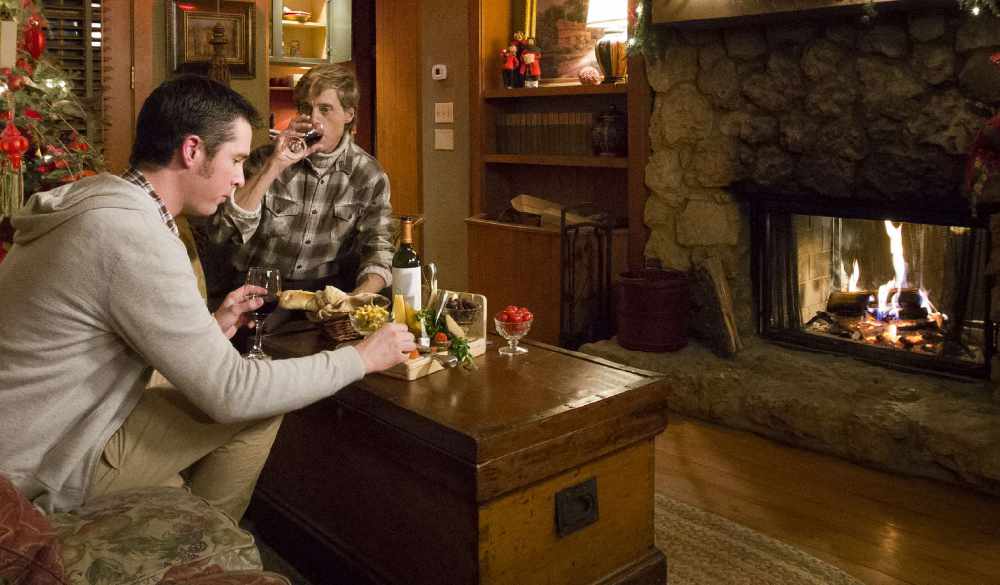 Galena is also a gateway to Illinois' wineries and distilleries, many of which are Illinois Made artisans. At Galena Cellars Vineyard & Winery, you can sample the unique terroir of Illinois with views of the rolling country hills, while Blaum Bros Distilling Co. showcases whiskey and other locally made spirits. Of course, you can always opt for a cocktail instead at a local restaurant like Miss Kitty's Grape Escape, a local martini lounge complete with a Bloody Mary buffet, live music, and sassy hospitality.
Historic Roads and Wine Trails
Everyone loves a good road trip, and Illinois is home to one of the biggest road trips of all: a journey down the historic Route 66, a.k.a. the Mother Road. Stretching all the way to Santa Monica in California, Route 66 begins right here in Chicago, and several stops along the way provide a fresh glimpse into America's past. Old-fashioned soda fountains, classic-car museums, and drive-in diners embody the retro spirit of the 1950s, while roadside oddities such as the Gemini Giant stand as quirky reminders of the space age.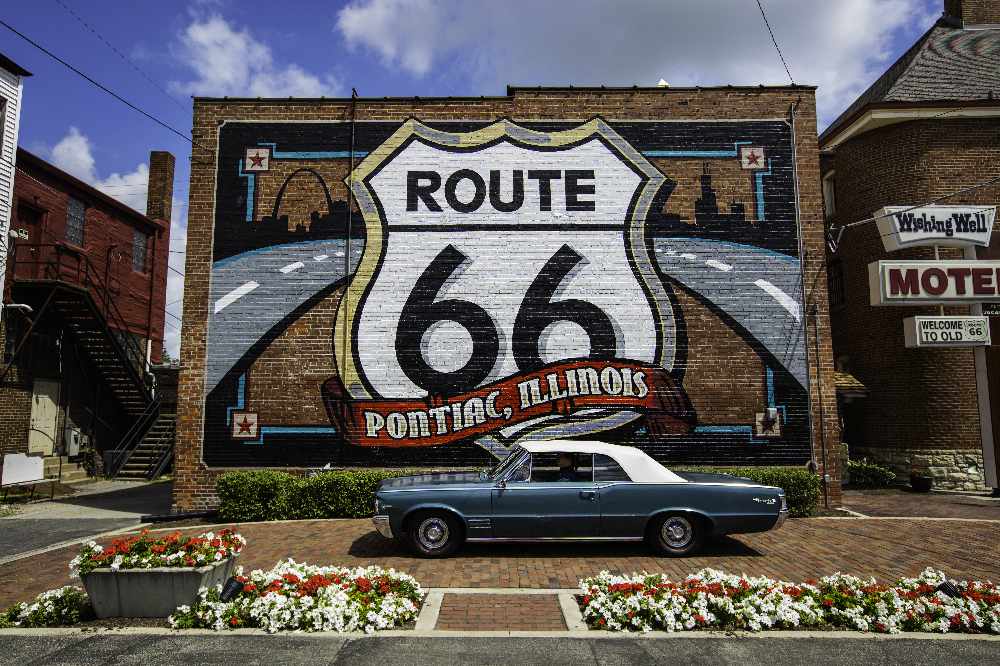 One stop along Route 66 is the state capital, Springfield, home to historical sites such as the Abraham Lincoln Presidential Library & Museum. Springfield is also an LGBTQ-friendly city with plenty of cultural sites to call its own, from restaurants and arts centres to events such as an annual Pride Fest.
As Route 66 continues into Southern Illinois, it's well worth a detour to witness the natural beauty of the Shawnee National Forest. Home to hiking trails, ziplines, and horseback tours, Shawnee Forest Country is also a great place to embark on the Shawnee Hills Wine Trail. Spread along 25 miles of scenic highway, the wine trail features 11 award-winning wineries, where you can sample even more flavours of Illinois before staying in a cosy cabin.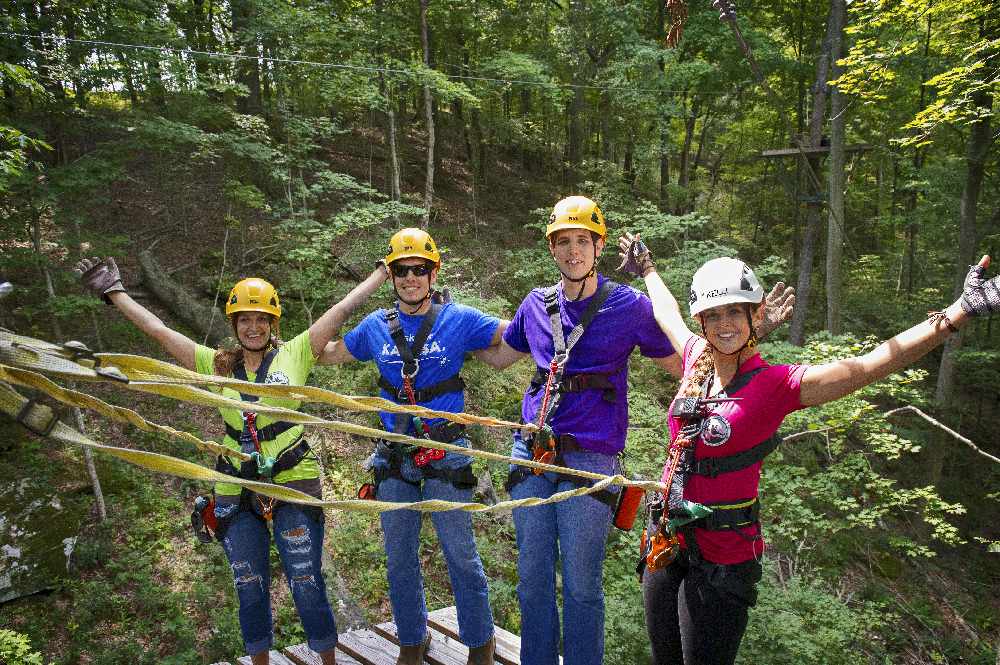 For more on LGBTQ-friendly getaways in Illinois, head to EnjoyIllinois.com/LGBTQ
Direct flights from London to Chicago operate 450+ per week with airlines including as United Airlines, British Airways and American Airlines. Book through tour operators including Trailfinders, TravelPlanners and My America Holiday
MORE FROM TRAVEL