Flights to Canada that won't Break the bank!
Canadian airline Air Transat offers flights in comfort that won't break the bank.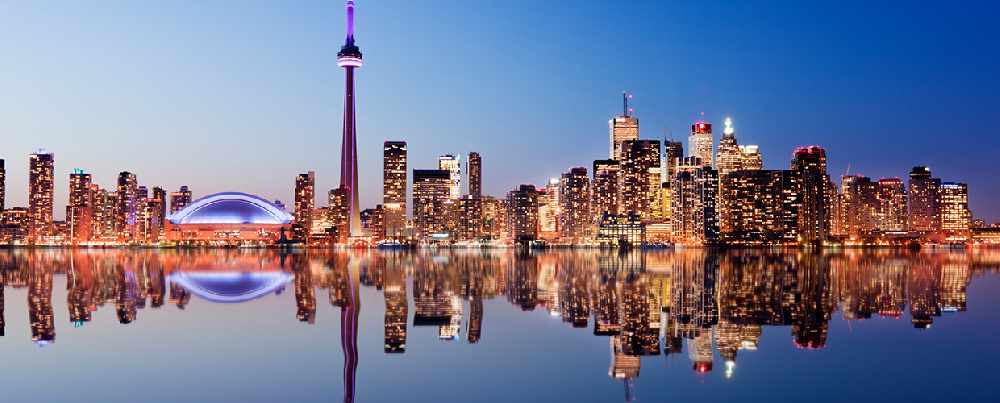 GORGEOUS NATURAL WONDERS, progressive attitudes, trendy multicultural cities, a chance encounter with a bear… just a few of the reasons to visit Canada this year. Let's be honest, Justin Trudeau's brand of liberalism has made the country one of the go to destinations for gay men. Renowned for its beauty and sense of adventure, Air Transat — Canada's award-winning No.1 leisure airline — want to make sure you get there in style and within budget.
Toronto

Toronto Pride: 23 and 25 June 2017
When in Toronto, a visit to the CN Tower is a must. This emblematic, 533-metre tower is right in the middle of downtown. Why not enjoy exceptional views over Ontario's capital during breakfast or lunch on the top floor at Restaurant 360!
Toronto's archipelago consists of some 15 islands just south of downtown. Car-free, these islands are perfect for walking and relaxing in the heart of nature. Discover the historic St. Lawrence Market, located in Old Town Toronto and named world's best food market by National Geographic
Montreal

Fierté Montréal from 11 August 2017
Being at a match feels more like footy than ice hockey—from the chanting crowds to the team scarves. That passion for sport carries over to the city's other sporting events like Montreal's annual F1 Canadian Grand Prix and the annual exhibition baseball series at Olympic Stadium where 100,000 people show up for matches that don't count. It would be a mistake for any visitor to Montreal to leave without buying a ticket to a game, whether it's NHL ice hockey, CFL Canadian football or even one of the many collegiate teams that play.
Calgary

Calgary Pride: Aug 25th - Sept 4th 2017
For many travellers, Calgary is a gateway to the Rockies and the stunning national parks of Banff and Jasper. But this old cowboy town turned
vibrant capital of Alberta is worth a stop for a few days.
Take a stroll through Prince's Island Park, a lush park in the heart of the city. Grab a bite to eat or a drink at the bustling pedestrian-friendly Stephen Avenue. And the iconic Calgary Tower is a must-see to
experience a spectacular panoramic view of the capital from the Observation Deck. Visiting in July? Don't miss the legendary Calgary Stampede, the world's largest rodeo, and soak up its Wild West ambience
Quebec

No trip to Canada would be complete without stopping in Quebec City, whose vestiges of a turbulent past make it a must-visit destination. Before your Air Transat flight to Quebec City, find out what there is to see in the provincial capital that wears its French heritage proudly.
With its beautiful stone houses and many monuments, this place oozes with charm. Explore Quebec City on foot and start at Place Royale, the birthplace of French America. Make your way to Château Frontenac to admire Quebec City's most iconic building, and continue to parliament hill for superb views of the surroundings.
After visiting Quebec's capital, set off to explore the rest of the province. For the more adventurous, Gaspé and its magnificent national park are just a few hours' drive away, as is Tadoussac, where you can spend a few days and even enjoy an unforgettable whale watching cruise.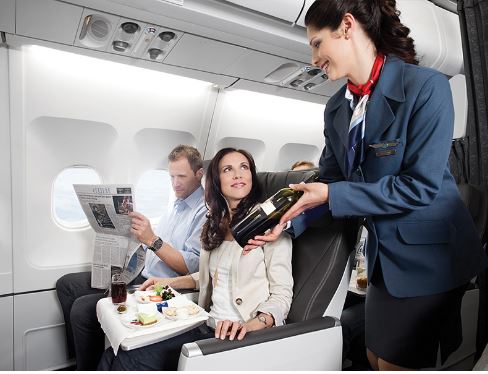 Delicious in-flight meals are included on all flights aboard Airbus 310s and 330s as well as 737s, with the airline providing comfortable leather seats as well as in-flight entertainment. In addition, there's the opportunity to enhance your economy flight with the Option Plus service, which includes extras such as priority baggage handling and extra luggage allowance.
All of this from just £343pp return, including taxes. And for those looking to splash out, why not upgrade to the exclusive 12-seat Club Class cabin? The only thing hotter than this deal is Justin Trudeau (did you really think we were going to write about Canada without mentioning how hot Trudeau is?) Air Transat believes holidays have the power to transform, help people escape the monotonous grind of every-day life and reach those life-affirming moments.
MORE IN TRAVEL