Win a Dr Botanicals Pride Skincare Bundle
Gaydio is proud to team up with Dr Botanicals to give away a Pride Skincare Bundle that contains all of this...
Dr Botanicals is fabulously proud to be gay-owned and operated with a deep love for our community which embraces respect, community and individuality. They believe in being kind to everyone - customers, the planet and the animals we share it with. Their passion is creating effective skincare with natural ingredients that are kind even to the most sensitive skin.
Get your Pride game face on with a package that contains all of this: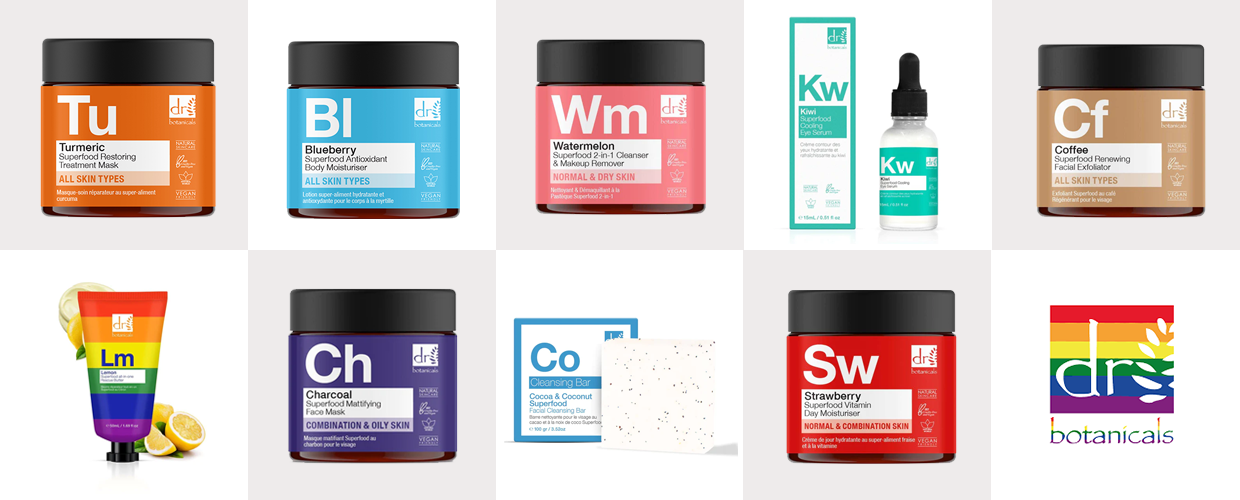 Pride Edition Lemon Superfood Allin-One Rescue Butter 50ml
Tumeric Superfood Restoring Treatment Mask 60ml
Charcoal Superfood Mattifying Face Mask 60ml
Watermelon Superfood 2-in-1 Cleanser & Makeup Remover 60ml
Strawberry Superfood Vitamin C Day Moisturiser 60ml
Coffee Superfood Renewing Facial Exfoliator 60ml
Blueberry Superfood Antioxidant Body Moisturiser 60ml
Kiwi Superfood Cooling Eye Serum 15ml
Cocoa & Coconut Superfood Facial Cleansing Bar 100g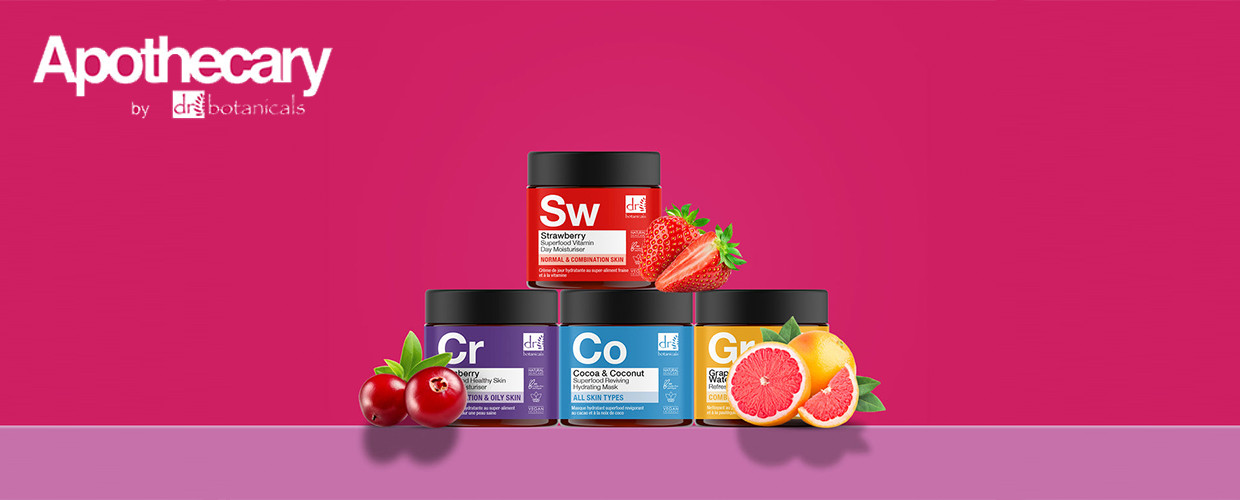 The indie beauty brand from London, Dr Botanicals formulate natural & vegan ingredients to create the most amazing nature-inspired skincare products with collections centred around superfoods and botanicals for your skin!
Dr Botanicals create juicy, powerful fruit-powered skincare designed to help bring out your inner glow. They use the highest-quality, cleanest, freshest ingredients to create yummy food for your skin.
Win
For your chance of winning a Dr Botanicals Pride Skincare Package, just enter the competition form below. Entries close at 23:59 on Sunday 7th August 2022. Terms and conditions apply and you're playing across the Gaydio network. Good luck!
This competition has now closed...
Why not check out what else is up for grabs.