For this weeks challenge, we task Chris with learning the bagpipes.
We were joined in the studio live by five time Northern England Solo Piping Champion Alan Gagan who performs across the north west.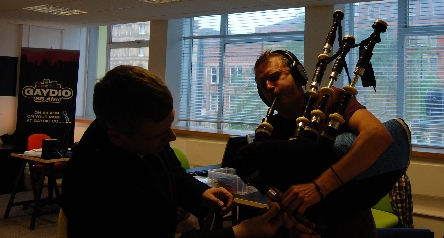 When Chris got round to trying the bagpipes he went bright red! Chris managed to pipe out a quite spectacular E note and passed his weekly challenge.
Big thank you for Alan for coming in! If your looking for something a bit different for your civil partnership, birthday party or corporate event then get in touch Alan at the links below, you won't be disappointed!