I can hardly type. One of my buttocks keeps twitching, and putting on any form of clothing is pretty damn tricky (don't worry I managed it - I'm not writing to you in the nude. I've got socks on).
After last week's INTENSE pottery session, this week my challenge stepped up a notch. I was to be pushed to my limits - taking on a 42 obstacle assault course - all under the supervision of 'Staff' (his real name kept a secret for security reasons).
It was intense from the start. He shouted. A lot. But I liked him. He knew what he was doing (trying to kill me I think). After taking a little over the allotted time to get changed, I was ordered to do over 100 push ups. I managed about 20. All of this before the warm up!
Next, the challenge - the assault course. It was set in some beautiful woodland. It looked like a nice spot for a picnic. Or a cruise. Little did I realise that the next 30 minutes would be some of the hardest minutes of my life. And there was no cruising.
42 obstacles - mud, tyres, sweat, lots of wood, insects, walls, ropes, mud, tyres, balance beams, exercise 'pits', nets, hurdles, mud and did I mention tyres?!
I was a broken man - emotionally, physically. I was wet. I smelt a little like an animal. But I was proud. I'd done it. Completed what seemed like an impossible task.
'Staff' was firm but fair - a little like the brutal dinner lady at school who you'd occasionally catch smiling. And, although he pushed me to the edge of limits, he was always in control.
If you fancy a go yourself, then check out -
http://www.mapchallenges.co.uk
. They cater for different groups - hen and stag parties and offer loads of other stuff too - a zip wire, giant swing and clay pigeon shooting to name but a few. If you like your outdoor activities then it's well worth a look.
I'm off for another bath. I think I actually felt better after the marathon! On the plus side, my biceps look rather solid and the buttock twitches are particularly good fun when sat next to a stranger on the bus.
Have a splendid weekend. Here's a selection of photos. I know. Fit, right?!?
Cx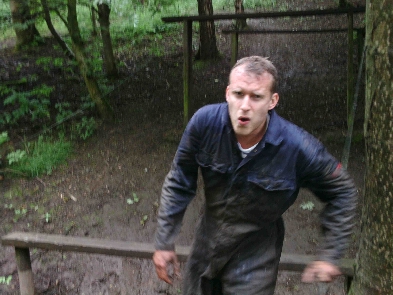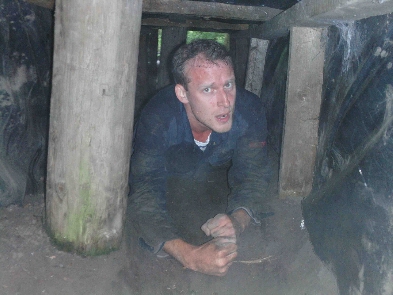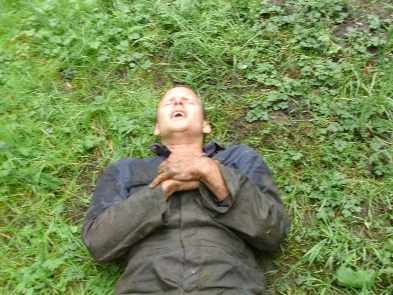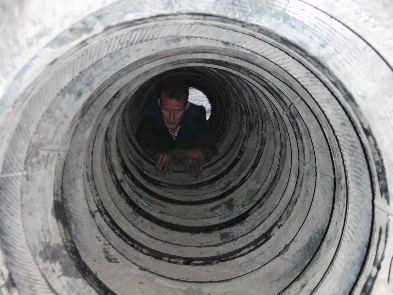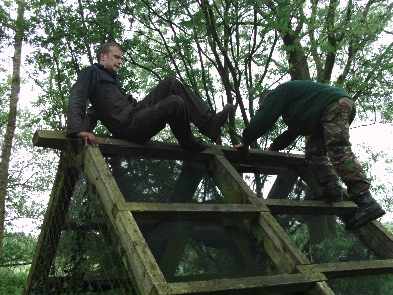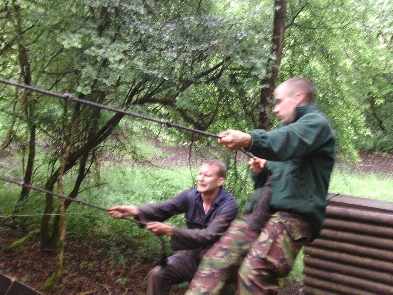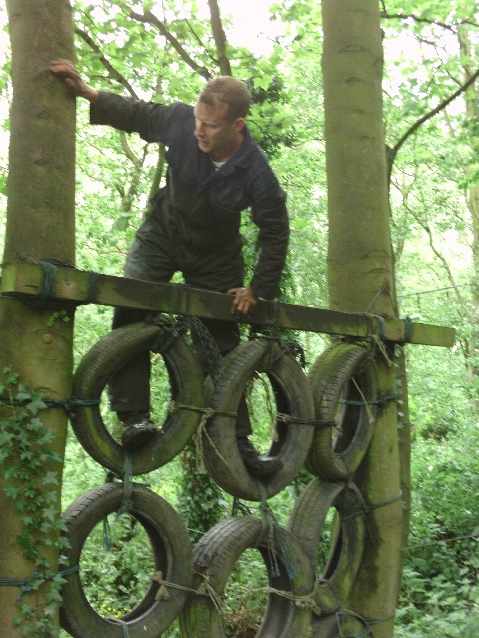 It was a little painful...