Mark Willis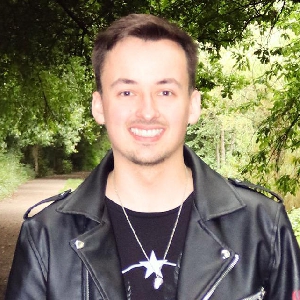 Mark joined Gaydio back in 2014 and has been with us ever since. As well as sharing his opinions and personal stories, he has also interviewed various famous faces for The Exchange over the years including; Andrew Hayden-Smith and Eli Lieb.

He loves radio and graduated from the University of Salford with a degree in Journalism. During his time there, he was a prominent member of the university's LGBTQ+ society.

Outside of Gaydio, Mark works in music PR and he writes for a popular entertainment website. He also has a passion for graphic design and photography.

Since turning 18 in 2011, Mark has been to every Manchester Pride festival and he doesn't plan to miss any in the near future. He also enjoys travelling and attending pride events elsewhere in the world.

When he's not working, Mark can usually be found rocking out at a gig or enjoying a drink in Canal Street. He particularly loves dancing with friends to the latest pop tunes at The Thompsons Arms.
Connect with Mark