Nate Parker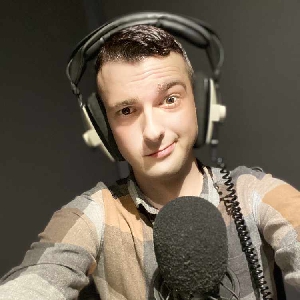 Nate, A HR professional, with a passion for performing, radio and all things musical!
He joined the Gaydio team in early 2019 by taking part in with a wellbeing project looking at mental health and ageing within the LGBTQ+ community (found here) which went to air in late 2019. He continued to volunteer with us and currently is one of our fabulous Panelists and Producers for The Exchange and our Automation Producer.
Nate is a proud trustee for The Pure Imagination Trust, a charity that provides relief for physical or mental issues using high-quality arts and music as a therapeutic agent.
In what little spare time he does have he is a volunteer with the LGBT Foundation (one of those glorious Village Angels, you see in Manchester Gay Village on Friday & Saturday Evenings).
During his down time (not that he has much by the sounds of it) he performs with the Manchester Show Choir and enjoys socialising with friends. More often than not you will find him at a bar in the Gay Village or in the theatre, both on and off the stage!
Connect with Nate