Thanks, Congrats, Surprise
With Bloom & Wild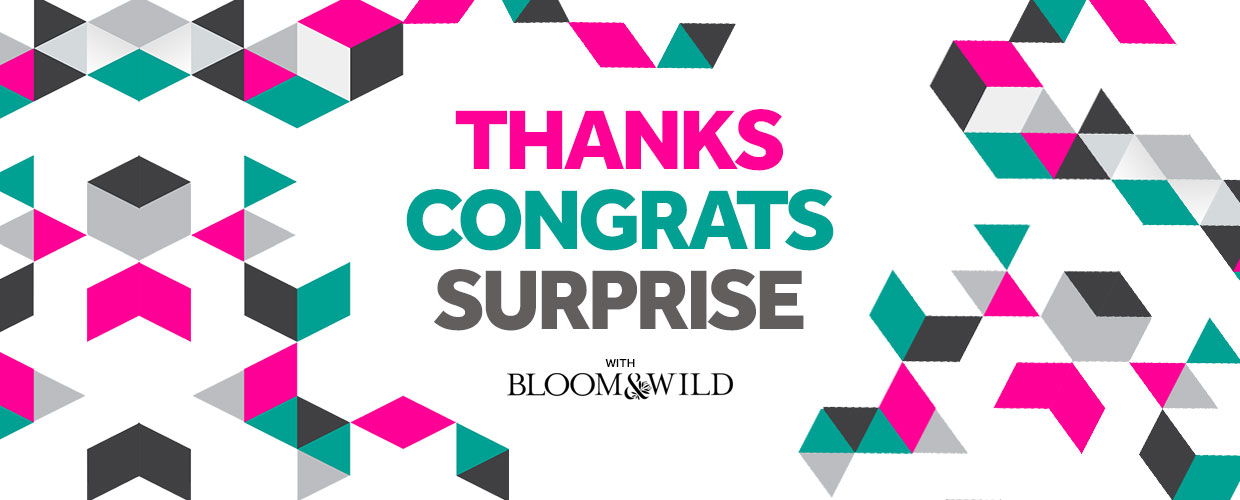 Gaydio has teamed up with Bloom & Wild and are giving away a 3 month subscription of flowers to someone who you nominate for 12 weeks.
Bloom and Wild offer letter box flowers Carefully packed by hand by the florists at Bloom & Wild. They create gorgeous bouquets that are delivered through the post with free next day delivery using Royal Mail
Order now from BloomandWild.com and use code GAYDIO to save £5 off your order.
WIN A 3 MONTH SUBSCRIPTION
Gaydio is giving away a 3 month subscription of flowers each week between 4th March - 7th June 2019.
What we want you to do is nominate someone who you think deserves a 3 month subscription of postal flowers. Maybe you want to say thanks to someone, or congrats for something, or it's just a Surprise.
For you chance of winning, just enter your details below, and make sure you're listening to Breakfast with Jessie and Matt every Friday as they choose and announce that weeks winner.
Terms & Conditions Apply. Last day for entry is 5th June 2018. Good Luck.