Gaydio Teams up with Bullring and Grand Central Birmingham to Celebrate Pride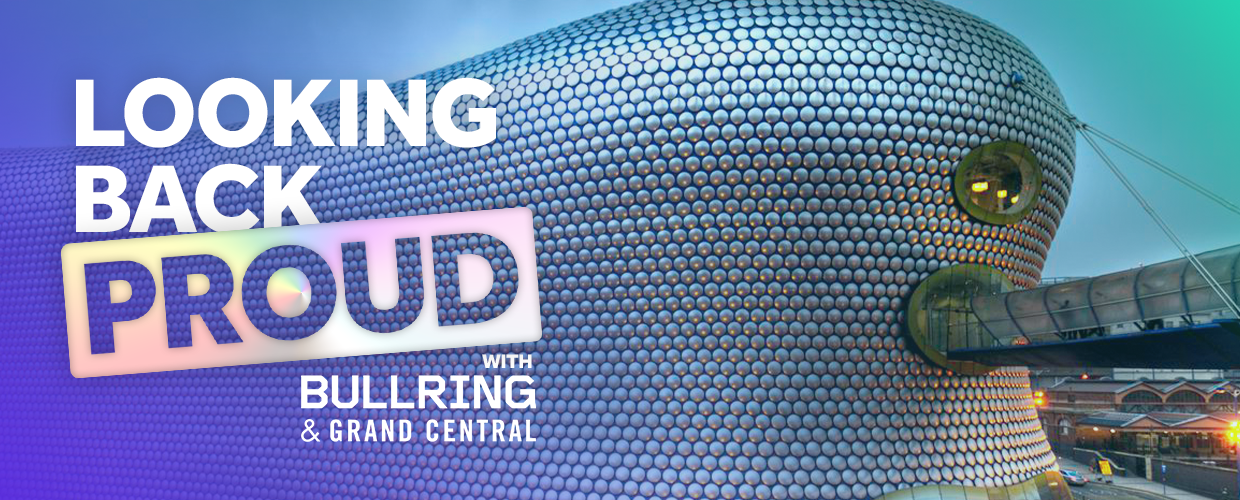 ● The partnership runs throughout Birmingham Pride to tell the stories of employees at Bullring and Grand Central Birmingham
● Gaydio is bringing you all of the action from Birmingham Pride across the weekend, supported by Bullring and Grand Central Birmingham

Gaydio, the UK's LGBTQ+ station, is proud to announce its partnership with Bullring and Grand Central Birmingham to celebrate Birmingham Pride as it returns for 2022, bigger than ever before.
The partnership will seek to support Bullring and Grand Central Birmingham to continue delivering an inclusive environment where all their people can proudly be themselves - no matter their gender, background, beliefs, skin colour, physical ability or who they choose to love.
One element of the campaign will see colleagues from across Bullring and Grand Central share their stories and find out what Pride really means to them. It will also cover why it's important that Pride lives on in the workplace all year-round, not just stopping at the end of Pride season.
In their third year of working alongside Gaydio, Bullring and Grand Central Birmingham has a history of supporting the LGBTQ+ community both internally and externally, seeking to continue to work with LGBTQ+ partners to help champion the community and support individuality.
Alongside their activity with Gaydio, they will also be working with Queer-side, a project created in Birmingham with the purpose of making Queer artists visible, creating entertainment spaces for the city, and creating spaces for Queer activism through different artistic expressions. This will see different artists from the Queer-side project give talks on Queer activism, performances and DJ sets across the weekend.
You can catch all of the action from Birmingham Pride on Gaydio, supported by Bullring and Grand Central Birmingham across the weekend with Kriss Herbert live from the Shopping destination on Friday 23rd from 4pm, getting you ready for the big weekend. We're also giving our audience an Access All Areas pass to the event on air and social media across the Pride weekend.
Gaydio Network Content Manager, Kriss Herbert said of the partnership: "Gaydio really is the home of Pride and partnerships like this allow us keep telling the stories of those who matter to our audiences. As we expand our DAB coverage across Birmingham, it's great to have the support of Bullring and Grand Central Birmingham."

About Gaydio
Gaydio is the LGBTQ+ radio station for the UK, home of Gaydio Breakfast with Paris and Dave, we aspire to be the place that the UK's LGBTQ+ community feels at home, proudly reflecting the lives of our audience as they wake up, commute, work and socialise.
Broadcasting on 88.4FM in Manchester, 97.8FM in Brighton and on DAB across Greater London, Manchester, Birmingham, Glasgow, Brighton & Portsmouth. Listeners can also tune in via the Gaydio website and mobile app or through a smart speaker, just say "play Gaydio".
The station was first aired in Manchester in 2006, evolving to a national brand with the acquisition of the London-focussed GaydarRadio in January 2013. Alongside its head office in Manchester, Gaydio continues to grow operations in the South following the 2018 launch of a sister FM service complimenting existing DAB coverage in Brighton.