GAYDIO TO REBRAND AS 'GAYDIO GAGA'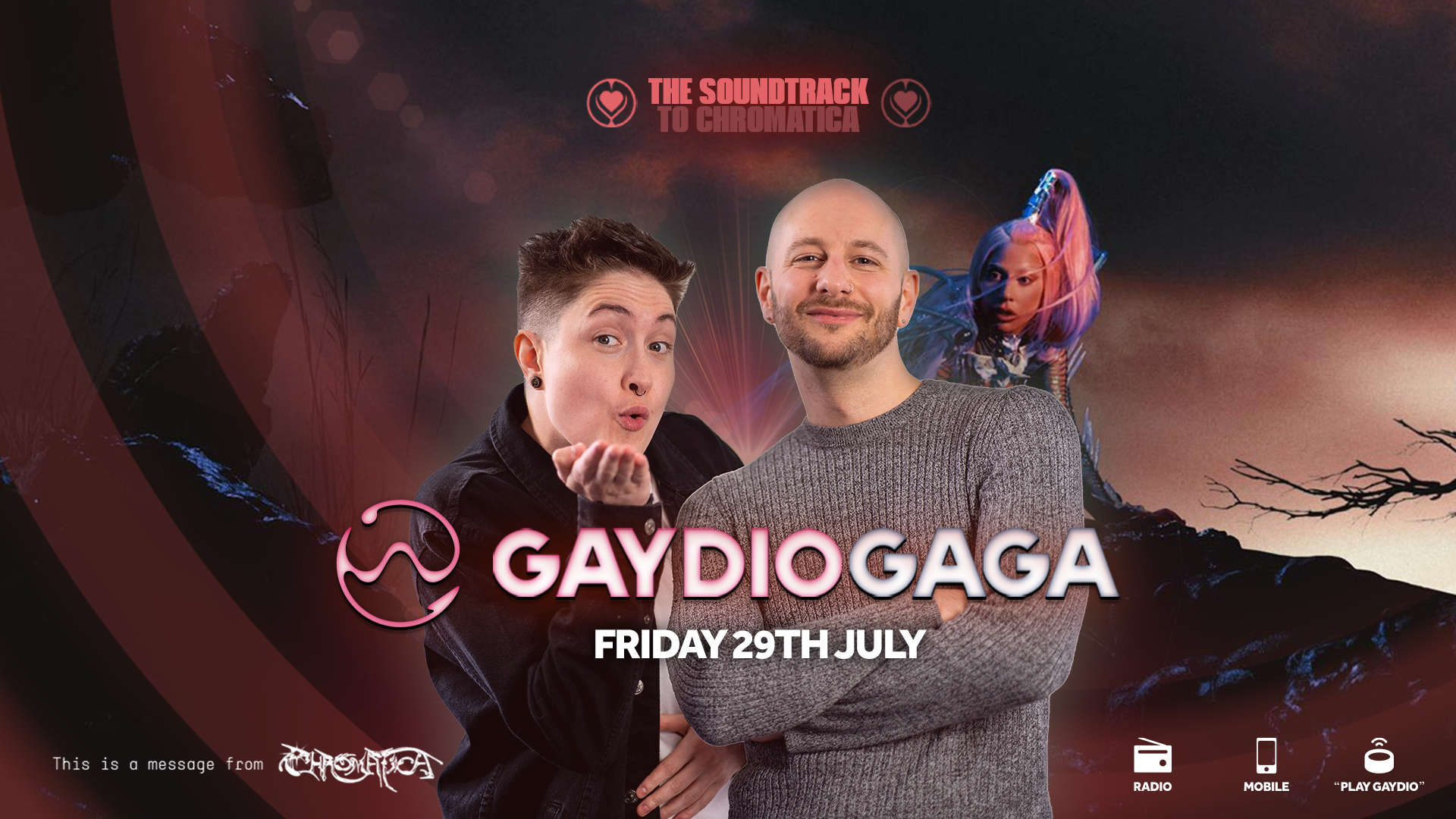 GAYDIO TO PLAY NOTHING BUT LADY GAGA SONGS TO CELEBRATE THE ICONIC MUSICIAN BRINGING HER CHROMATICA BALL SUMMER TOUR TO THE UNITED KINGDOM
THE LGBTQ+ STATION FOR THE UK WILL PAY HOMAGE TO 'MOTHER MONSTER' WITH A SERIES OF CONTENT FEATURES ON FRIDAY 29TH JULY.
GAYDIO GAGA WILL INVOLVE FANS OF THE 'BORN THIS WAY' ARTIST, KNOWN AS "LITTLE MONSTERS" IN A REBRAND THAT WILL SPAN ON AIR AND ON SOCIALS.
This morning, as listeners were tuned into Gaydio Breakfast with Paris and Dave, it was announced that the LGBTQ+ Station for the UK would rebrand on Friday 29th July to "Gaydio Gaga" to celebrate Lady Gaga bringing her Chromatica Ball Summer Tour to the UK.
Throughout the day, the station will only broadcast Lady Gaga songs as Little Monsters prepare to watch the "Bad Romance" hit maker take to the stage at Tottenham Hotspur Stadium that evening.
A series of Gaydio Gaga content will take place on air and on the @Gaydio social channels including the broadcast of iconic clips from Gaga's career, tributes from Little Monsters in the UK as well as a series of features in each of the daytime shows.
During the day, listeners will be able to vote for their favourite Lady Gaga song from her entire back catalogue, with Drivetime presenter, Alex Baker, counting down her top ten most popular songs and revealing the number one just before the gig kicks off.
Listeners have been anticipating something from the station after Gaydio teased the 'Incoming Transmission from Chromatica' since early June.
Kriss Herbert, Network Content Manager for the Gaydio network added that "Lady Gaga is arguably the biggest LGBTQ+ artist of all time. Her music has been the soundtrack to many in the community with her message of self-love and acceptance. We needed to do something big to celebrate her return to the UK and what's bigger than rebranding a whole radio station? Introducing Gaydio Gaga. Paws up!"

About Gaydio
Gaydio is the LGBTQ+ radio station for the UK, home of Gaydio Breakfast with Paris and Dave, we aspire to be the place that the UK's LGBTQ+ community feels at home, proudly reflecting the lives of our audience as they wake up, commute, work and socialise.
Broadcasting on 88.4FM in Manchester, 97.8FM in Brighton and on DAB across Greater London, Manchester, Birmingham, Brighton & Portsmouth. Listeners can also tune in via the Gaydio website and mobile app or through a smart speaker, just say "play Gaydio".
The station was first aired in Manchester in 2006, evolving to a national brand with the acquisition of the London-focussed GaydarRadio in January 2013. Alongside its head office in Manchester, Gaydio continues to grow operations in the South following the 2018 launch of a sister FM service complimenting existing DAB coverage in Brighton.