The Night of The Living Flatpacks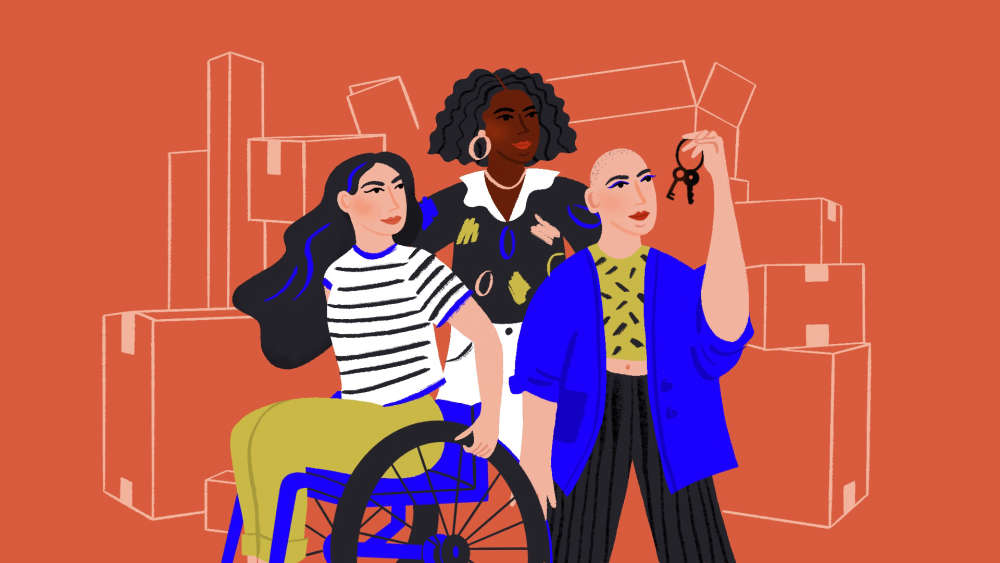 Episode 1
Naked Productions and Graeae work together often in audio drama, most recently Connections, five short dramas by five new disabled/d/Deaf writers, broadcast on 20 community radio stations across the UK, supported by Audio Content Fund.
The Night of the Living Flatpacks is a new drama series, a co production between award winning audio indie Naked Productions and Graeae, force for change in world class disabled lead arts and culture.
Episode 2
Written by five new disabled/d/Deaf writers, with a cast of mainly disabled actors, and directed by several exciting new disabled directors, this promises to be a drama series like no other!
TNOFTLF takes place over a day and a night when three women find themselves locked in by mistake, leading to much comedy, drama and possibly romance…
Episode 3
Stella is a wheelchair user, gay, mid 20's. A Psychology undergraduate at Warwick University, she is very independent to the point she's lonely and looking for love. Erica is a school acquaintance of Stella. She makes and sells jewellery online, and has an anxiety disorder. Engaged to Greg, a loving but slightly suffocating boyfriend, Erica wants to be more adventurous. Ali is in her late teens, desperate to join the fire brigade but keeps failing the medical. She works in Sharewoods, a low rent flatpack furniture store. Having lost her home, and surviving on a low wage, she secretly lives upstairs in the warehouse.
Episode 4
When Stella comes to Sharewoods for a bit of retail therapy, to escape her suffocating home-life for a bit, she immediately falls for Ali, then bumps into Erica who is anxiously trying to get away from her fiancé. Through no fault of their own, the three women end up locked in the store overnight, and an adventure ensues, as they find out more about themselves and what they really want from life, forging new bonds.
The Night of the Living Flat packs is a warm, funny, upfront exploration of independence and friendship.
Episode 5
The Night of the Living Flatpacks.
This is a co-production between Naked Productions, award-winning audio indie, and Graeae, force for change in world class theatre, boldly placing Deaf and disabled actors centre stage. We have been making audio drama together for BBC Radio 4 and community radio stations written, directed and performed by Deaf and disabled creatives since 2017.
Flatpacks is our latest project. Developed with the support of experienced radio dramatist Sarah Daniels, it is a feel-good new series about wheelchair using Stella, harried by well meaning neighbour Clifford; homeless Ali, always on the wrong side of her zealous manager Marcus; and anxious Erica, struggling to come to terms with her and her fiancé Greg's conflicting views of a happy ever after. The three women come together in one memorable night when they are locked in at Sharewoods, a home furnishings store. Challenging perceptions, making new friends, discovering new independence, finding love (maybe!) and having a good time all feature.
The series will be broadcast on over 20 UK wide community radio stations in November 2021 and is written by Shahid Iqbal Khan, Michael Southan, Kathryn Golding, Anita Karla Kelly and Leanne Allen – all exciting new Deaf and disabled writers.