Dinner and Dice at The Palm Beach
Its Monday night, and you've just seen one of London's best selling musicals. In my case, Everybody's Talking About Jamie. Layton Williams has just taken over as Jamie New and its as if the part were written for him. See it if you can. I digress… the curtain falls, and following a post-theatre drink to dissect the merits of Shane Richie's Loco Chanelle you're in need of a bite to eat.
Its always struck me as odd that West End restaurants go so big on pre-theatre dining, but by 11 o'clock most of them are wiping the tables and stacking the chairs. Sure, you can seek solace at the Golden Arches, or follow more ornate arches to late night Chinatown but your options are considerably reduced if you're after something a little more upscale.
Enter stage left The Palm Beach. Formerly the Mayfair Hotel, The Palm Beach is primarily a casino, which means that its opening hours are more than compatible with a late night jaunt. But you don't have to be a Black Jack Master to take advantage of its numerous bars and dining options. As you'd expect, there's an air of elegance to the venue, with an art deco vibe throughout. Its had a £2 million refurb and I'm told you don't have to be a member to visit.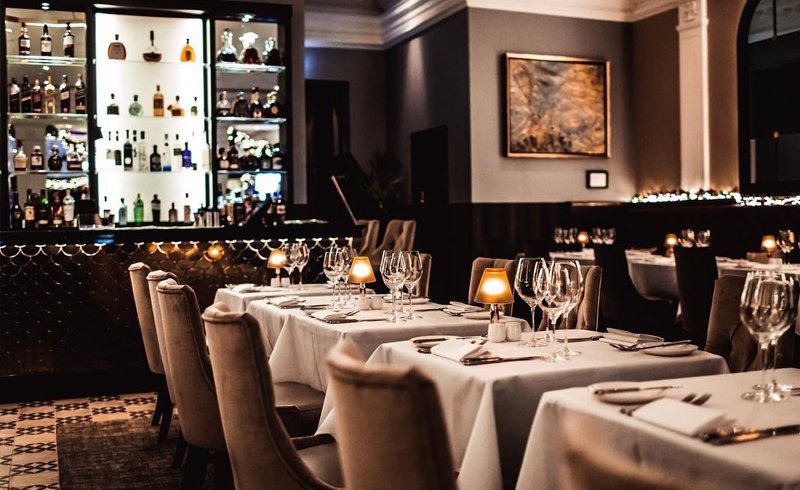 The lounge bar is a luxurious affair with a great cocktail menu. Tequila tends to be my go-to after I was told its the only spirit that is a stimulant rather than a depressant. I've no idea whether this is actually, but it has been the excuse for many a margarita. The Twisted Snake didn't purport to be this as such but was the closest thing to it on their Signature Cocktails selection. I always forget that I'm not a huge fan when chilli gets added to it, but it didn't stop me finishing it. My partner in crime wine this evening was boyfriend Dean, who went for the longer Apple Farm vodka and chambord, peachy pineapple number. I was a little jealous.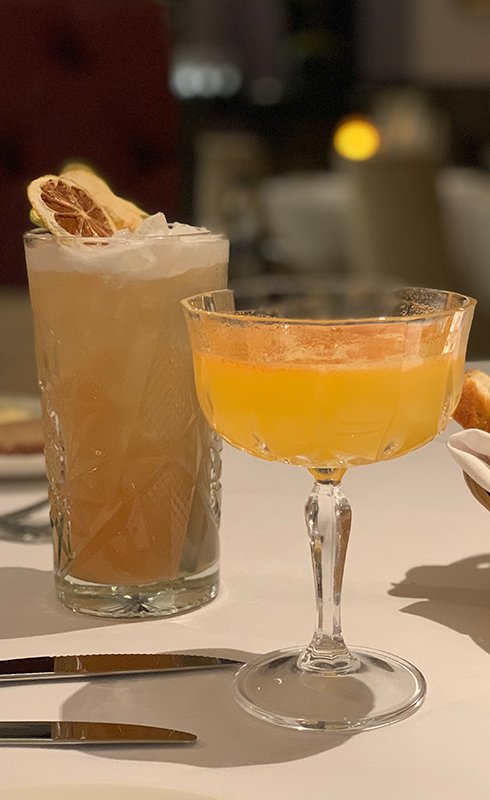 Time for me to make up for it with menu selections in the restaurant though. The service at The Palm Beach was great. You can understand why when many patrons are likely refuelling mid-spending spree in the casino. Both our waitress and the Maître D' balanced friendliness and privacy well, and waiting their interactions with other diners seemed to have a great rapport with regulars. Their recommendations were spot on too. My initial selection of Vegetable Gyoza was derailed in favour of the Salt and Pepper Prawns, and how grateful I was. A very tight tempura batter, plenty of garlic and nobody sharing them a Dean doesn't eat seafood - perfect. His choice of Beetroot and Goats Cheese Salad sounded a little run-of-the-mill, but was a colourful plate thanks to the smoked chilli jam and orange and honey dressing. One of the most popular dishes on the menu so it seems.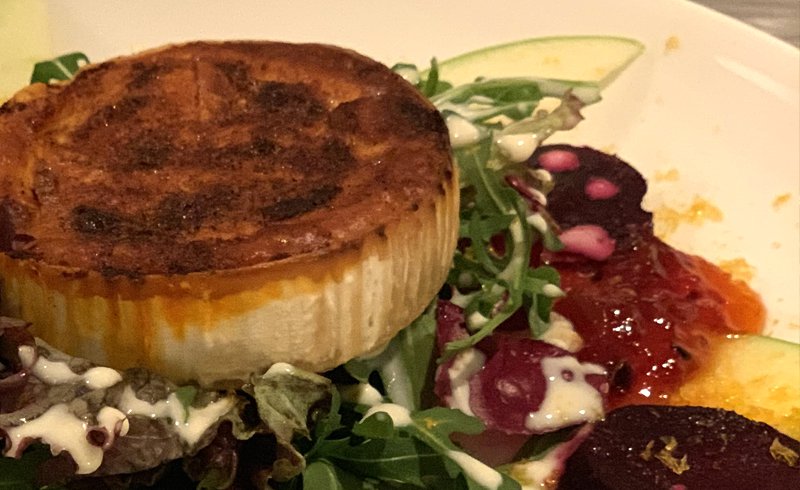 Unless we're talking tapas, dining out with Dean is rarely a sharing experience: I sometimes lean towards seafood, which he doesn't touch, and he prefers his meat far too well done for my liking. Today was no different. Fillet Steak well done for Dean. Lobster Tail for myself. We could at least agree on some fries to share. Wine choices also become difficult - a full bodied Malbec would pair perfectly with steak, and overpower the fish. Steak with a Chardonnay? Nah. The waitress suggested a light Pinot Noir which seemed to do the trick. Lobster is a rare treat, but after a long, dry January, it felt like the right moment. I savoured every last bit ,apart from the mouthful that I tried to force Dean to eat, without success. So actually, yes, every mouthful. Perhaps slightly heavy on the dressing, but delicious nonetheless. I accepted Dean's return offer to sample his steak, and although he goes way too long on the flames for my liking, it was a great cut which didn't feel dry.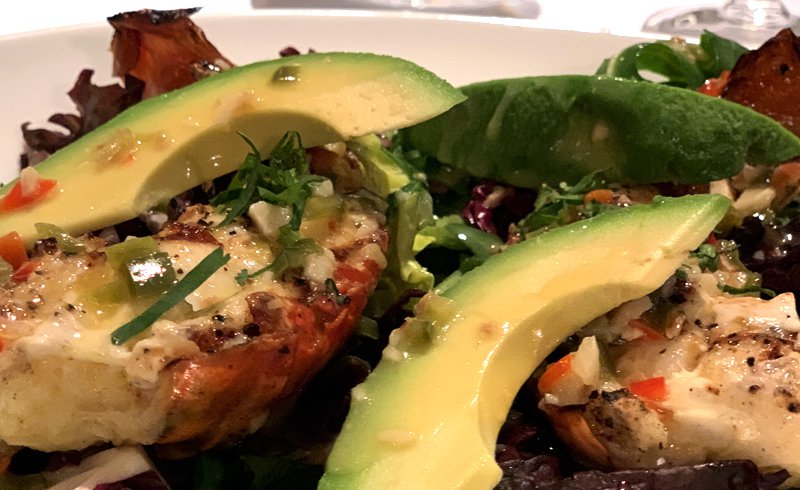 While we largely stuck to the first couple of pages of the menu, you're not short of options at The Palm Beach. The casino's international audience means that there are also full pages devoted to Middle Eastern, Indian and Chinese cuisine.
Dining after the theatre was a deliberate decision for us on this occasion, but even we couldn't face 3 courses approaching midnight. The Maître D' was insistent though, so it seemed rude to not at least share a sticky toffee pudding. Super-sweet, warm and indulgent as you'd hope for. I probably could have managed the full thing when it was sat in front of me.
Starters were priced around £7 - £12 and mains roughly £15 - £30, fairly competitive for the area and given its late night availability definitely worth considering if you're out late and not in the mood for a Wok-to-Walk. Just be careful not to double your bill in the casino on the way out.