As the UK Radio Industry's Growth Drops to -0.2%, Can It Learn Lessons from Online Casinos?
The radio industry might remain powerful within the entertainment sector, but its growth is declining. According to Ibis World, the average growth from 2015 until 2020 is -0.2%, which isn't a healthy figure, regardless of whether it's an institution or not.
The fact is that radio is facing strong competition, and stations need to be able to keep up with their rivals if they aren't going to be left behind. If they take the proper precautions, radio channels won't go anywhere fast. What they need is to learn from other sectors, and there's none better to turn to than the world of online casinos.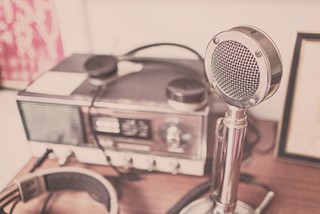 Source: Pexels
Keeping the Content Engaging
Although the proportion of radio listeners hasn't changed, a recent trend is that people are listening to radio programmes for longer. As a result, this means radio producers must understand how to keep the material engaging for long periods. This is backed up by Ofcom, the regulatory body that reported in 2017 that nearly 40% of listeners prefer speech-based shows.
The online casino industry has had been able to swerve this obstacle by using popular culture to rebrand its titles, ensuring they are familiar and different in equal measure. For example, TV show themes are regularly used to create a link between the platform and player, such as Deal or No Deal or Rick and Morty. Fruit Kings goes one step further by providing an adventure-based experience that enables gamers to believe they are on a quest for hidden treasures, which heightens the gameplay. Remaining contemporary by using popular franchises seems to help this industry and may do the same for radio.
Radio stations can use the same tactic, with many shows utilising it already, such as Radio 1's Innuendo Bingo, a witty and close-to-the-bone take on the popular bingo format.
Retaining Its Base
Online casinos are very different from traditional betting establishments, and this is partly why they are incredibly popular. Punters love the fact that they can engage with their favourite providers from the comfort of their living rooms without leaving the house or putting on fancy clothes.
Of course, the foundation of the experience is almost the same because people want to gamble. That's the main draw. As a result, the industry has managed to strike the perfect balance between being different without evolving too much.
Radio stations are facing the same dilemma. However, there are positive signs. For instance, mobile apps are available on the App Store and Google Play, letting listeners tune in on-the-go. Also, live streams of regular shows are broadcast to mobile devices, laptops and desktops. The more that the industry can innovate without losing its core audience, the bigger the growth will be.
Podcasting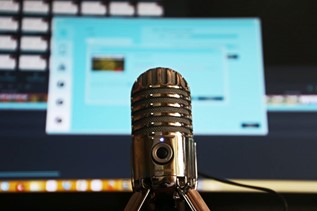 Source: Pexels
Podcasts and radio programmes are viewed as enemies, yet they often dovetail perfectly. After all, The University of Edinburgh points out that the former is a type of internet radio show that's available on-demand.
They already exist in the UK, with Talk Sport delivering one of the most listened to in the country. Unfortunately, not enough radio stations are jumping on the bandwagon. As the online casino sector highlights, there is plenty of room for growth in the market as they are flexible, well-produced and cover a range of styles.
Can the radio industry learn lessons from online casinos? Yes, it can, not only because the latter is hugely successful, but because a lot of the techniques are interchangeable across both formats.