USA to Spain: What Makes Holidays So Special for Lottery Winners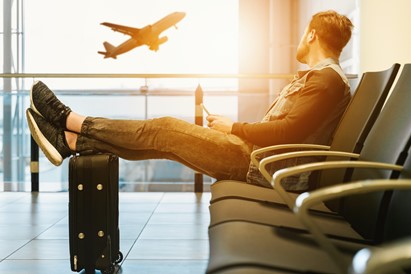 Source: Unsplash
What would you do if you won heaps of money? A new car or house are among the first things lottery winners invest in, but so are holidays. The bigger the jackpot, of course, the greater the destinations available. If you have, expect or hope to come into some wealth, it's worth exploring where lucky folks have chosen to spend their time and funds. The why of it is no less interesting. Finding inspiration makes you ready to pounce on that dream holiday as soon as the opportunity presents itself.
Winning Holidays
America is a top choice for many in the UK. Rich in history, entertainment and beautiful scenery, it promises a brilliant break from everyday life. While the Grand Canyon and Jamaica are popular places to visit, Florida tends to surpass them in tourists' eyes. That's where a pub landlord, Nigel Willetts, took 13 family members after a lottery win of £1 million in 2015. They, no doubt, made the most of sunny beaches and Orlando's Disney World.
New Zealand's Hobbiton, Lapland's ski resorts and Norway's northern lights are additional destinations noted for their attraction of newly rich holidaymakers. Others prefer to see several places in one go, which has made investments in luxury cruises and round-the-world trips a trend, especially among big jackpot winners.
Why holidays?
Since money really does make the world go round, getting a massive cheque to use as you will opens the imagination like nothing else. Let's say it's a casual Wednesday or Saturday and you check the Irish Lotto results to discover that you've earned millions of pounds. Considering the odds are exactly 1 in 10,737,573, the scale of such a victory would likely send your mind straight to what you want most in the world. New possessions and experiences are two top priorities, both of which are easily satisfied with an adventure to another country.
Every destination, no matter the size or status, has unique things to offer, from local sights and cuisine to interesting cultural facts. It all helps escape routines and problems for a few days, while also gaining some perspective. Decorating your new house and mind with souvenirs, including eye-opening memories, is a great aim to put a portion of that money towards.
Top LGBTQ Destinations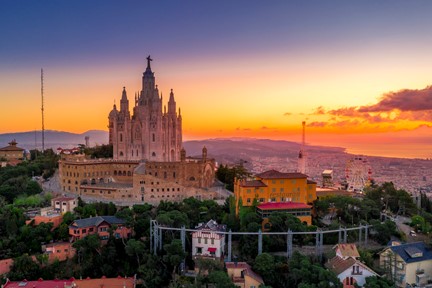 Source: Unsplash
Spain has a range of options for all tourism tastes with prime weather and nightlife almost always a guarantee. In addition to Barcelona, Madrid and other major cities, the Canary Islands are popular in the queer community for its vibrant culture, quaint villages and stunning beaches like Anfi del Mar. Sitges is another small but beloved Spanish location for LGBTQ lottery winners to bask in the sun and fun.
More and more diverse South American destinations are being recognised as perfect LGBTQ holiday destinations. If you prefer Caribbean island life, for example, Curaçao is the place to be. On the other hand, Uruguay would please those with a preference for coastal cities, his metropolitan character charming locals and visitors alike. Whatever your funds, there's plenty of nature and social life to enjoy in either of these communities.
Extra spending money can make a getaway that much more exciting. So a lucky scratchcard is an opportunity to spread your wings and dive into a whole new world. Previous winners can provide inspiration for the kinds of destinations to look forward to, but personal interests should come first. It's your money and dream, after all.