Gaydio in Key West
Kriss and Nat have been exploring some of the best parts of Florida, including their next stop Key West.
We've looked at cool places to stay, amazing things to do and food and drink hot spots for those all important refreshments.
WHERE TO STAY
Alexander's Guesthouse
Instagram: @alexanderskw
alexanderskeywest.com
So when we were in Key West we stayed at Alexander's Guest House and it's certainly open for all. The beach house has a really cosy feel and is great for groups and for couples with a cute swimming pool and hot tub.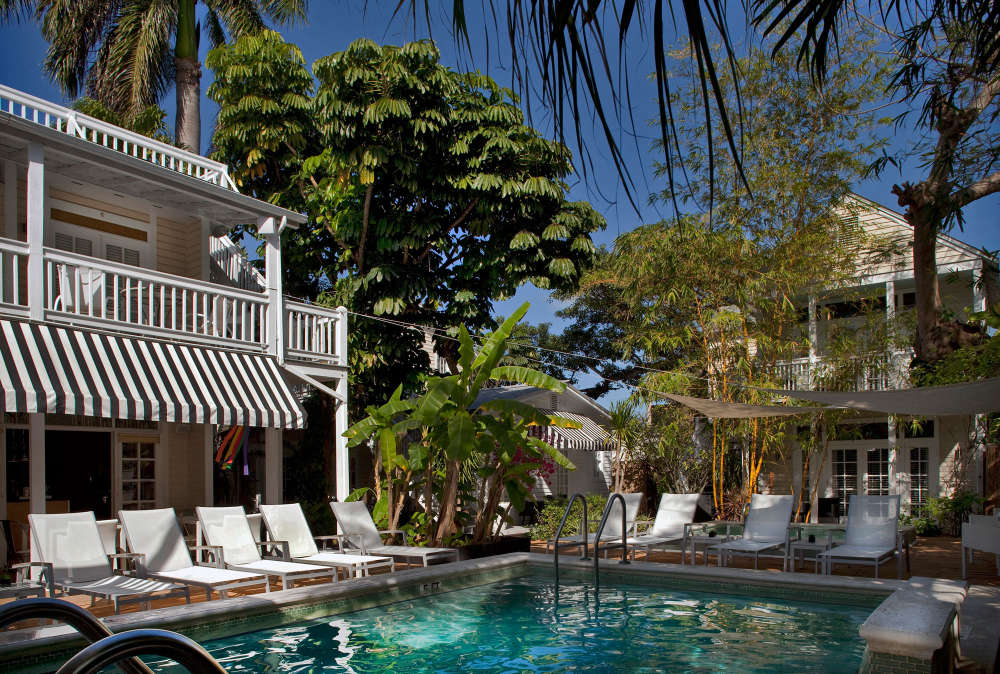 What's great about Alexander's is that you feel part of a really tight knit family- the staff really make this place special. We definitely enjoyed the daily made pastries and muffins at Breakfast as well as the complimentary happy hour. They're strong…you have been warned. The great thing with Key West is that everything is fairly compact so you can walk to wherever easily (if not bikes are definitely a good way to get around).
WHAT TO DO
Key Lime Bike Tours
Instagram: @keylimebiketours
keylimebiketours.com
Speaking of bikes, we decided to take a tour around some of the sites including stop offs at Ernest Hemingway's house, the historic seaport and stop off at the southernmost point of the USA, which is just 90 miles from Cuba. Biking around Key West is the best way to really see and experience this amazing place and the lack of brakes on the bikes certainly makes for an interesting ride. In case you're wondering, just pedal backwards to stop. After you've finished the tour you're treated to a frozen Key Lime Pie. I wondered why it was frozen before I started the tour, but after sweating away the alcohol from the night before, something cool is definitely needed.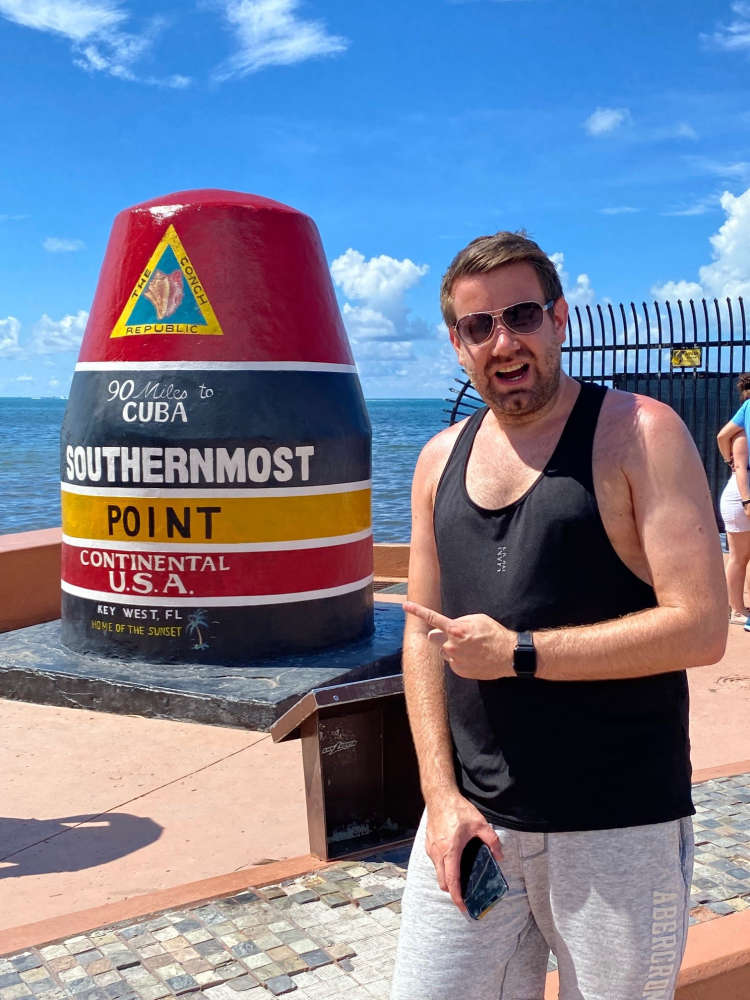 Previous image
Next image
Dolphin Watch & Snorkel Tour with Fury Key West
Instagram: @furykeywest
furycat.com
So when you're in Key West we'd say that dolphin watching has to be pretty high up there on the list of things to do and this tour didn't disappoint. We must have caught sight of about 7 dolphins in total with a couple coming right under the boat so we could get some close-up shots. After seeing the dolphins we then headed to a reef where we snorkelled around taking in all the marine life. Even for a novice snorkeller the team make you feel really at ease and you're well looked after. Taking the boat back to the port we even caught a glimpse of a water spout, basically a mini tornado that forms over water.
Aqua Key West
Instagram: @aquakeywest
If you're looking for drag, look no further than Aqua Key West. The Queens or Aquanettes as they're known really put on a show, from the feather boas to the laser glasses, bra and pants combo.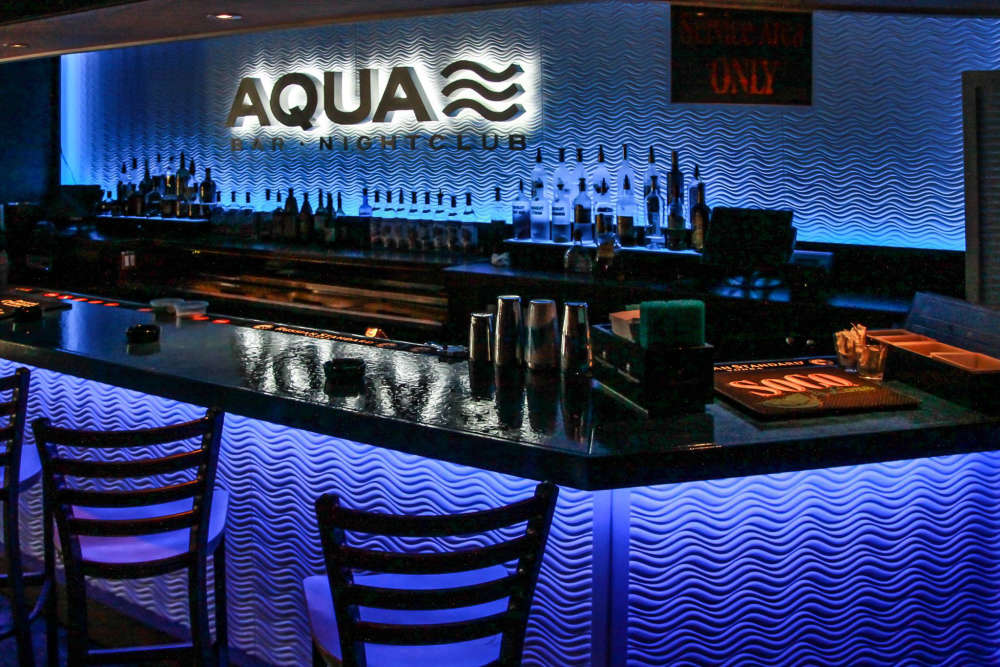 Make sure you have your dollar bills ready to tip the queens, as you're in for a night to remember. Nat had a lot of fun placing dollar bills in unthinkable places.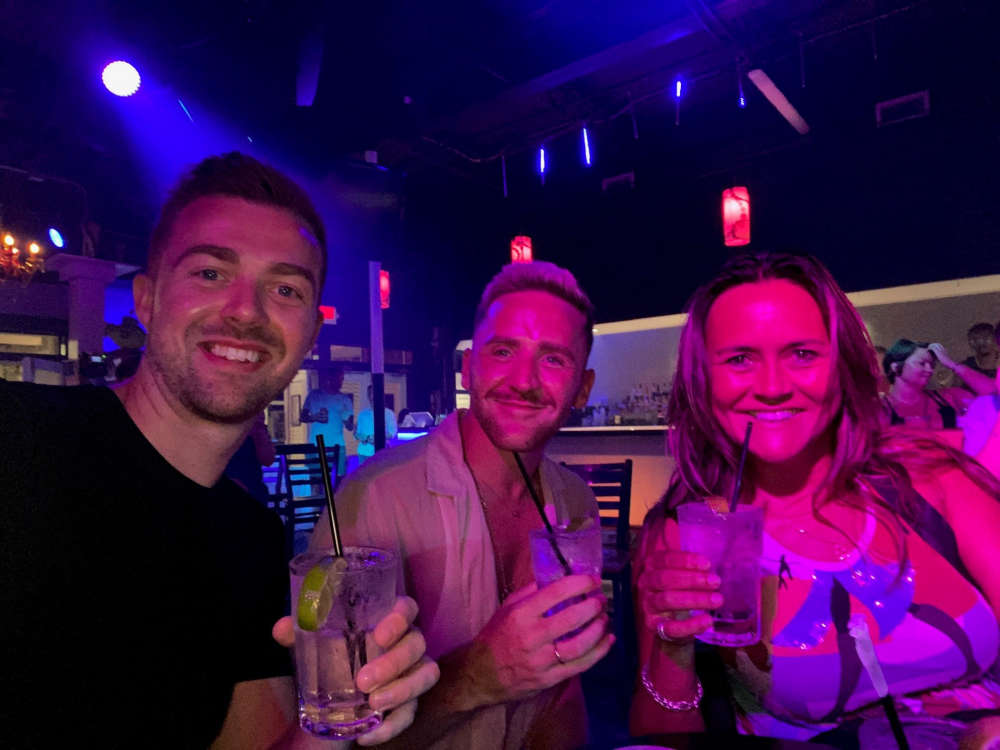 Barefoot Billy's
Instagram: @barefootbillys
Barefootbillys.com
For the adrenaline junkie Barefoot Billy's has it all and with the scenery in Key West we opted for a jet ski tour, which takes in 27 miles of full throttle riding. For most of us on the tour, we hadn't jet skied before, but by the end our confidence was sky high zooming past at 45mph. Our instructors Tyler and Yvonne were great, so special shout to them for putting up with us and showing us the ropes as well as some interesting history on Key West.
Key West Eco Tours
Instagram: @keywestecotours
keywestecotours.com
Situated a short taxi ride out of Key West downtown we decided to do something a bit more wholesome. Key West Eco Tours offers you various options when it comes to activities from sailing, kayaking, paddleboarding and snorkelling. Our instructor George took us out tandem kayaking (we couldn't be trusted with paddleboarding) in a battle of Presenters vs Producers where the Producers obvs won. The kayaking tour sees you go through various different environments from open water to mangroves where you literally need to grab branches to navigate your way through, it's a great experience and we'd definitely recommend giving this tour a go for something a bit different.
WHERE TO EAT
First Flight Island Restaurant
Firstflightkw.com
If you're looking for a bit of history whilst you're eating, try First Flight Island Restaurant & Brewery located in the heart of downtown Key West. It's well known for being the birthplace of Pan American World Airways. If you're looking for a new cocktail to try we'd recommend the Bermuda Triangle or if you're dining out at night try eating under the stars in the outside garden.
Latitudes Restaurant, Sunset Key
Instagram: @latitudessunsetkey
opalcollection.com
If you're looking for something special this really is it. The restaurant is set on a private island off the coast of Key West so you need to take a ferry direct to the luxury restaurant that specialises in seafood. The restaurant is set right on the beach and if you're able to, book early to get a table outside so you're dining under the stars whilst surrounded by tiki torches. This is the closest you'll get to feeling like you're dining on a Caribbean Island. Who knows, you may even rub shoulders with Oprah who supposedly owns a condo on the private island. The whole team agreed it was one of the best dining experiences we've had, from the food, service and overall atmosphere. If you want to treat someone special, you'll be hard pushed to find anything better in Key West.
Mangoes Restaurant
Instagram: @mangoeskeywest
mangoeskeywest.com
This family-owned restaurant located right on busy Duval Street is the perfect place to grab a bite to eat and sit down with a cocktail and just people watch. The Caribbean menu offers some great options like the Conch fritters and Key West Loaded Pineapple. Also be sure to check out their Drunken Drag Brunch on Sunday's featuring DJs, queens and bottomless mimosas.
Azur Restaurant
Instagram: @azurkeywest
azurkeywest.com
Mayor of Key West, Teri Johnston joined us at this homely restaurant serving the freshest seafood and Mediterranean dishes. Make sure you ask what their daily specials are, as they were out of this world. We had a tuna carpaccio and we'd also recommend the seafood risotto, washed down with a few glasses of white wine of course.
The whole Gaydio team had an amazing time exploring Key West and we want to thank the tourist board for having us and to get more ideas on what to do make sure you head to www.fla-keys.co.uk.
If you want to book your own Key West adventure you can book a holiday to the Florida Keys & Key West with US specialist tour operator Virgin Holidays www.virginholidays.co.uk