Gaydio in the French Polynesia
By Chantal Cooke
Some of the remotest islands on earth – visiting the Marquesas aboard the Aranui5
'For a one-night hookup, it's easy, but to find a partner, it is very difficult. There are only 20 gay people living here." explained Romeo with a resigned shrug.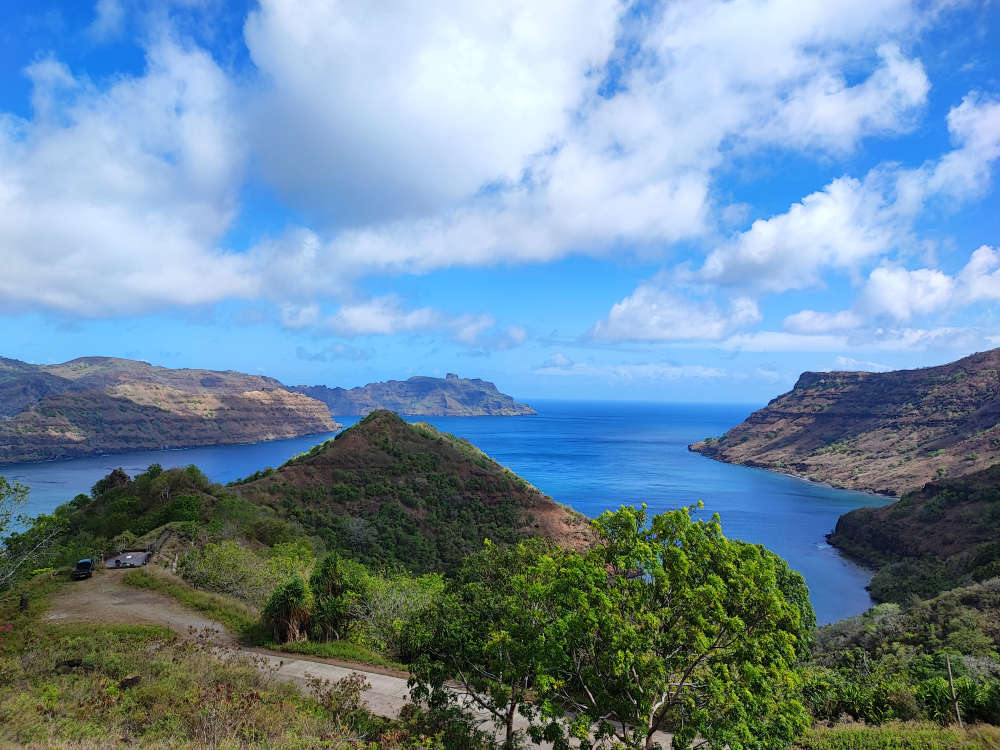 Romeo lives on Ua Huka, one of the Marquesas Islands in French Polynesia. Total inhabitants number just 700, so gay or not, finding a long-term partner, especially someone you aren't related to, can be a challenge. Fortunately, Romeo is not badly off, so he regularly holidays in Papeete on Tahiti where it is easier to meet potential partners. He says he loves to 'splash the cash' while partying in the capital and will get dressed up with painted nails, a pretty dress, strappy sandals and lashings of eyeliner.
How does Romeo earn a living? He runs a small guest house, and when tourists arrive from cruise ships, like the Aranui 5, he gives his bright red Hilux a clean and drives them around the island. He says he and his fellow islanders are well off; 'The fish we eat are free, the fruit is free, the vegetables are free, and we have no nightclubs where we can spend our money. Just look at the cars everyone drives on the Marquesas, they all cost $45,000, we are not poor.' He's right – all I have seen are expensive 4WD vehicles and well-maintained houses. Not a population scratching a living. That said, tourism is a big part of their economy and of course COVID affected that severely. However, the tourists are now returning, and life is getting back to normal.
Ironically, despite the fancy 4WD vehicles, Ua Huka boasts only one road, and that covers just the south of the island. It is steep, the sun is hot, and there is precious little breeze, so driving between the museums, handicraft centres and restaurant is a good way to get around and Romeo knows the best places to stop to see turtles and rays swimming in the clear aquamarine waters, and where to take that 'wow' photo to post on Instagram (if that's your thing).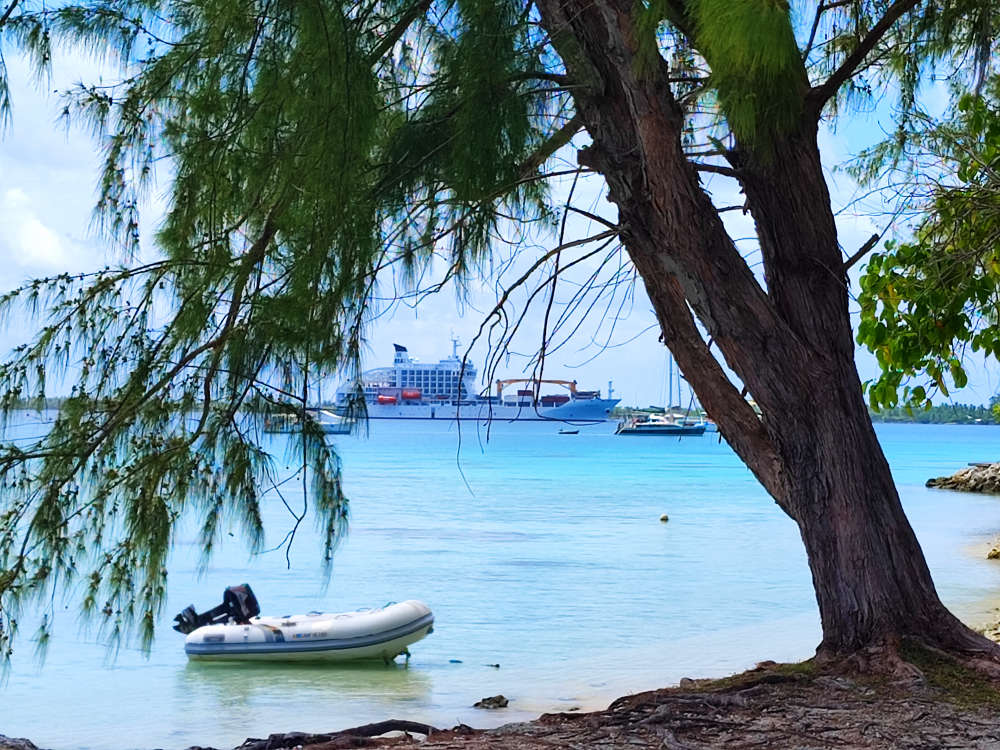 The Marquesas archipelago is very LGBTQ+ friendly. There are few discriminatory laws and no need to hide your orientation. Many of the gay men also like to cross dress and this too, is accepted with very little fuss. However, there is no 'scene' – the population of each island makes this close to impossible - and French Polynesia has never had a Pride.
What it does have however, is fantastic (and varied) scenery, beaches, hiking (or opt for a 4x4 tour), opportunities to meet the local people and experience a very different culture where traditional music and dancing plays centre stage, and wildlife you won't see anywhere else.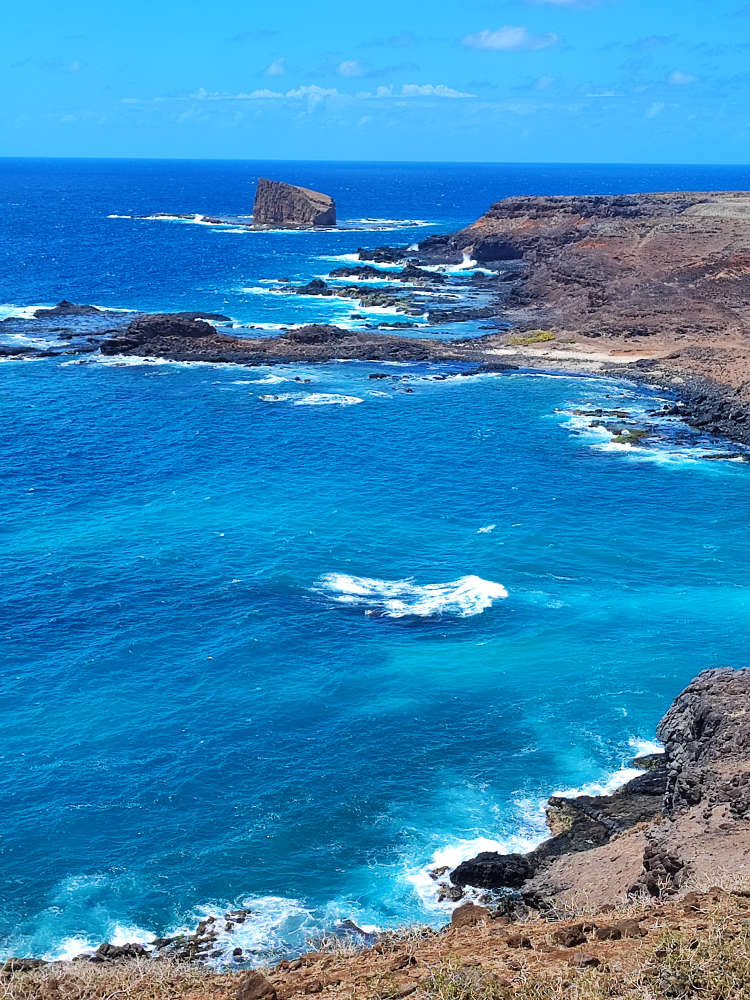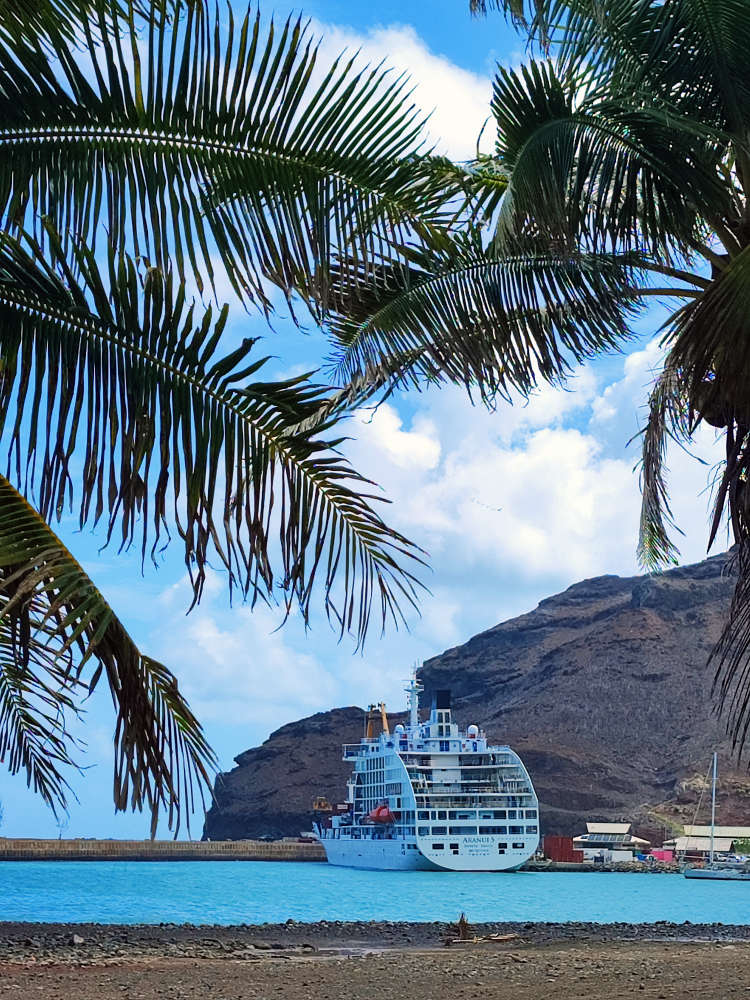 It is possible to fly to most of the islands, but this is expensive and quite restrictive, so the best way is via ship. I joined the Aranui 5 on a 12-day round trip from Tahiti to the Marquesan archipelago and found this to be the perfect way to enjoy what the islands have to offer while also managing to kick back and relax.
What's also interesting about the Aranui 5 is that it is part-freight, and part-passenger ship, so at each stop huge containers are unloaded bringing the islanders essential supplies – a supply line you are helping to keep open by being a paying passenger.
The crew (also very LGBTQ+ inclusive) are mainly local people who know these islands and the people well. The itinerary is carefully worked out to ensure you get the best from each location.
On route to the Marquesas, our first stop was the Fakarava atoll. Here the pale azure waters of the lagoon are edged by sand and palm trees and, if you are lucky, you can snorkel with nurse sharks (don't worry, although carnivorous, tourists are not a delicacy they are keen on). Fakarava looks like a picture postcard from a paradise island.
This is followed by a day at sea as we cross the 1500km to our first Marquesan stop; Nuku Hiva. A day at sea may seem boring, but there is plenty to do; the gym, the pool, get an authentic Polynesian tattoo, or a massage at the spa, attend a talk on local history, join a Ukulele or dance lesson, and of course, simply lying back on a sun lounger, with a cocktail, and enjoying the gentle sway of the ship as it cuts its way across the Pacific Ocean.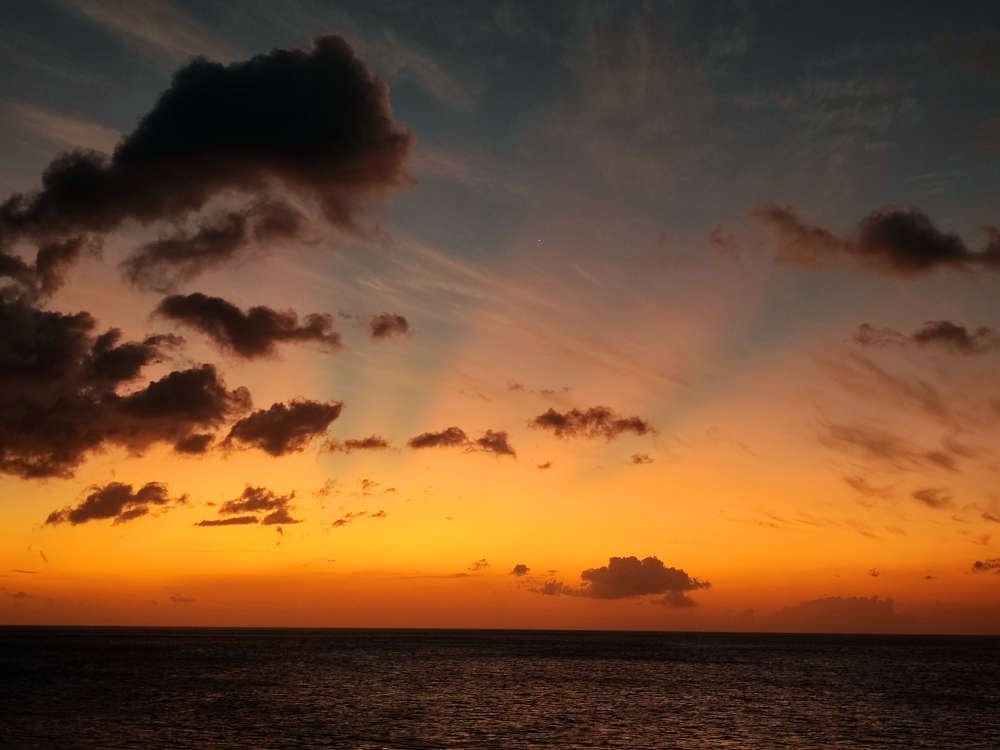 Each island is unique; some have giant looming volcanic plugs towering over the beaches (Ua Pou), others are lush with tropical greenery and trees heavy with fruit (Nuku Hiva). Some have rare birds and over 1500 horses (Ua Huku), or links to the famous (Hiva Oa, the resting place of Paul Gauguin and Jaques Brel), intricate bone carvings (Tahuata), and Tapa paintings on paper made tree bark (Fatu Hiva), – and everywhere you will hear locals playing music and see carved stone Tikis. These were originally created to represent the gods and deified ancestors, and although the islanders are now over 90% Christian the Tikis are still an important part of their cultural heritage.
Most nights on board the Aranui 5, after a day soaking up the beauty, music, culture, and arts of the islands there is a happy hour in the Veranda Bar on deck 6, followed by dinner (the kitchen is able to cope with most dietary requirements, although these must be notified in advance), and evening entertainment ranging from a fashion show to a Polynesian evening on deck, to a celebration of music and dancing performed by the passengers. It's all a lot of fun and every mucks in, making it a great way to make new friends.
And that is one of the wonderful advantages of travelling by ship; the people you meet. On every cruise I have ever taken, whether a luxurious small cruise like the Aranui 5 or a research vessel to the Antarctic, or a tiny cabin on board a schooner sailing the coast of Maine, I have met fascinating people, and formed bonds that have stood the test of time and distance. There is also an equality to cruising; whether you have a posh private cabin with a balcony or you opt for a shared (4 people) dormitory cabin, everyone eats, drinks and explores together, sharing the fun of a holiday to one of the most remote, yet most beautiful, archipelagos on the planet.
Fly direct to Los Angeles or San Francisco and then to Papeete in Tahiti, where you pick up the Aranui 5.
The 12-day Discover the Marquesas Cruise on board Aranui 5 costs from €4,623pp. Price includes accommodation in a Double Stateroom with obstructed view, (based on two sharing), all meals (incl. wine with meals), taxes and scheduled excursions. Excludes international flights.