CROSSTOWN - CHRISTMAS IN THE CAPITAL 2022
Award-winning doughnuts, handcrafted in London and delivered nationwide - Crosstown has you covered for a Christmas snack fix, with festive doughnuts, biscuits and ice cream available throughout the entire season.
Crosstown is a scratch bakery. They roll their dough by hand. They make all of their own jams, compotes, fillings, glazes and toppings in-house, fresh every day, using the finest ingredients they can find to deliver real, honest flavour. It's a lot of extra work, but they believe the results speak for themselves... and Gaydio's Brett Harris & Connor Moseley agree!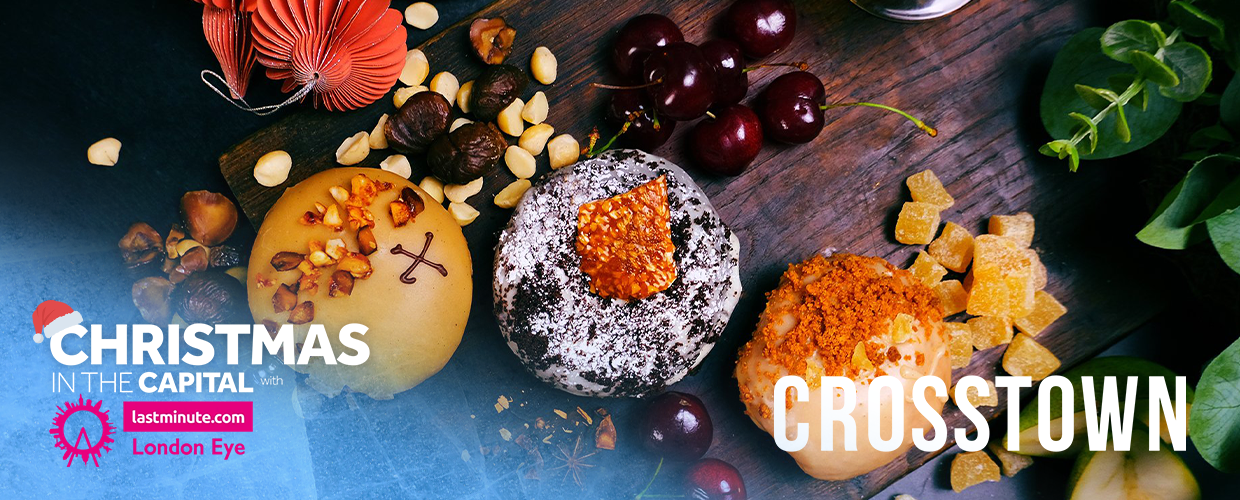 Throughout Brett & Connor's whistle-stop tour of the Capital, they visited the Soho branch of Crosstown to see if the doughnut hype was really all it's cracked up to be.
They sampled three festive favourites - the pear and ginger, spiced pumpkin and Brett's favourite... the Black Forest Cake as well as the Christmas biscuits - no biscuit comes close to the chocolate and hazelnut flavour.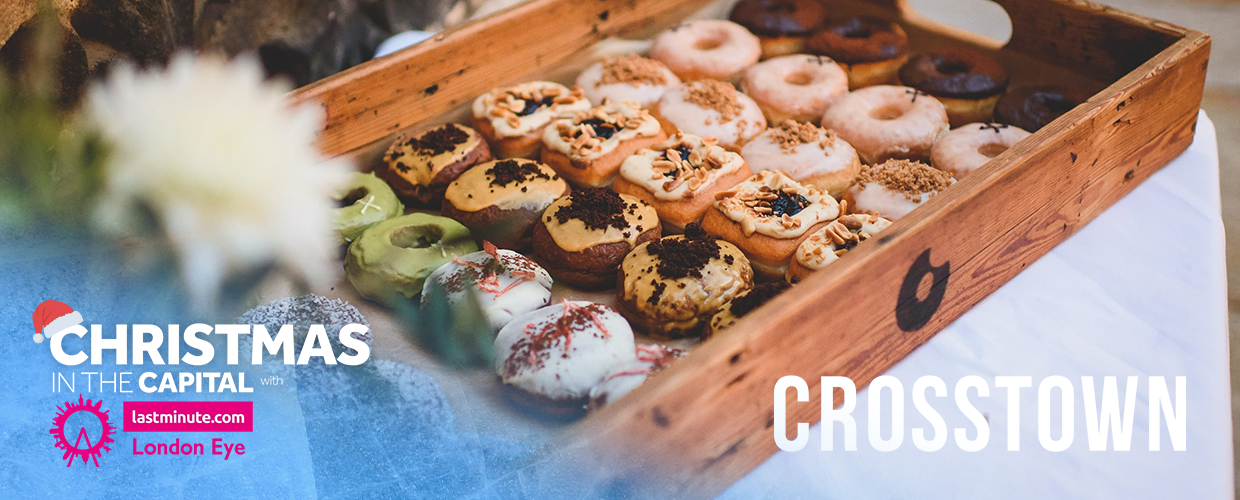 If you're in need of a Christmas snack for a cosy catch-up with friends or looking to surprise that special someone with a festive pick-me-up, you can order in store from 23 locations or online with nationwide delivery available.
Listen to Brett Harris & Connor Moseley enthuse about all things luxury festive doughnuts on Gaydio Replay.