FROZEN: THE WEST END MUSICAL - CHRISTMAS IN THE CAPITAL 2022
Magical and breathtaking, you don't need to be in the company of children to enjoy this festive extravaganza. With sets that seem to bend the laws of space and physics, Disney's Frozen: The West end Musical is a must see during a visit to London throughout the Christmas period.
Starring Samantha Barks in the lead role of Elsa, the show is an experience from the moment you enter the theatre to the moment you leave - with flawless peaks at the end of Act I and Act II and comic relief from Emily Lane's Anna. The show is not just a re-hash of the movie extravaganza, it includes plenty of original numbers and storyline deviations that the whole thing is a totally new experience.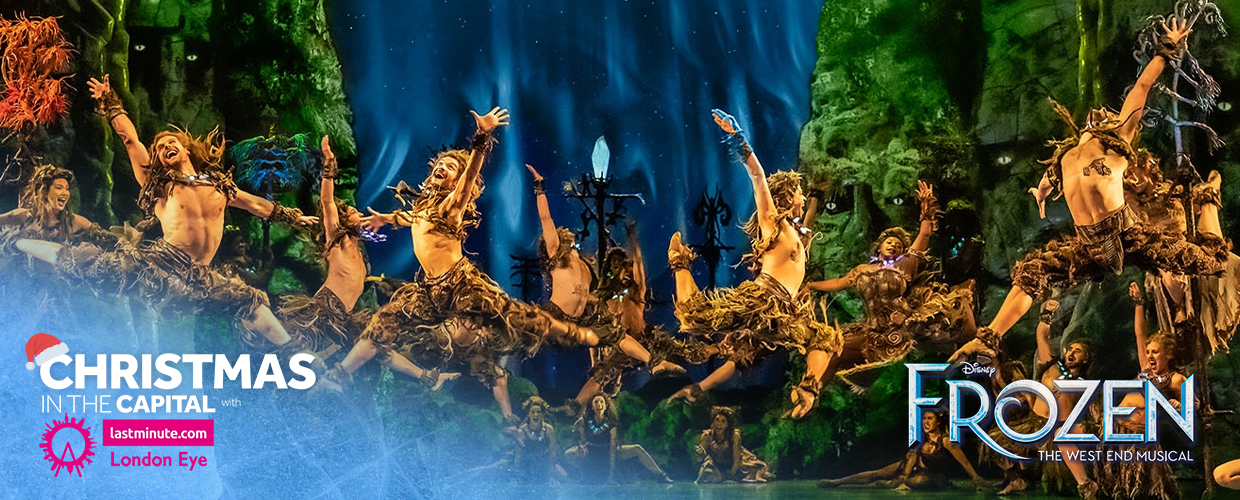 One particular stand out was Jak Skelly in the role of Oaken and his performance of "Hygge" - a word with no dictionary definition but has connotations of comfort, cosiness and past times. In fact, any illusion that this is a show strictly for children is shattered completely as soon as the curtain lifts in Act II. Check out Brett's chat about the show with Jak Skelly below:
Click here to book tickets to see Frozen: The West End Musical now!