Looking Back Proud with WMCA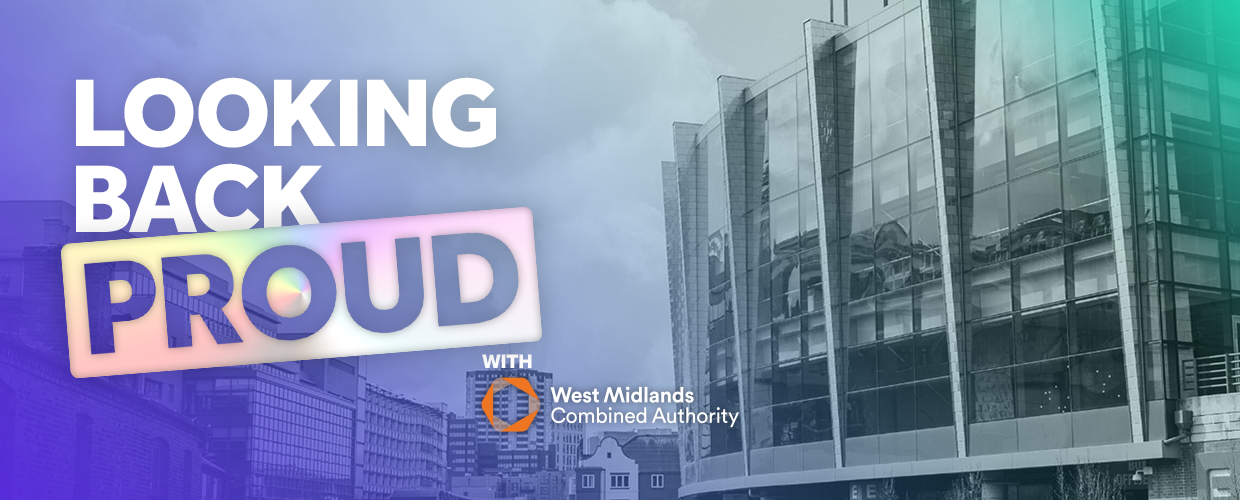 Gaydio has teamed up with the West Midlands Combined Authority to celebrate Birmingham Pride 2022.
Although pride season is coming to an end, Pride in the workplace lives on. To see why it's so important, we heard from employees at the West Midlands Combined Authority.
The WCMA a governance body working collaboratively on many projects to make sure everyone can experience better transport, health, health, housing, employment, skills and digital technology as we build a better connected, more prosperous, fairer, greener and healthier West Midlands. Everything we do is geared towards improving some aspect of life for people across the region – that's our reason for being here and drives every move we make.
For the West Midlands Combined Authority, being inclusive is one of their four core organisational values - the value is underpinned by behaviours that form the basis of their people management processes and provide a common language for how they go about their daily work, with a robust set of policies to ensure equality and diversity is top of the agenda.
Click here to find out more about the West Midlands Combined Authority.
View the video below and keep it locked to Gaydio as we bring you all of the action from Birmingham Pride 2022.