Proud Pride Partners: 2022 - Churchill Support Services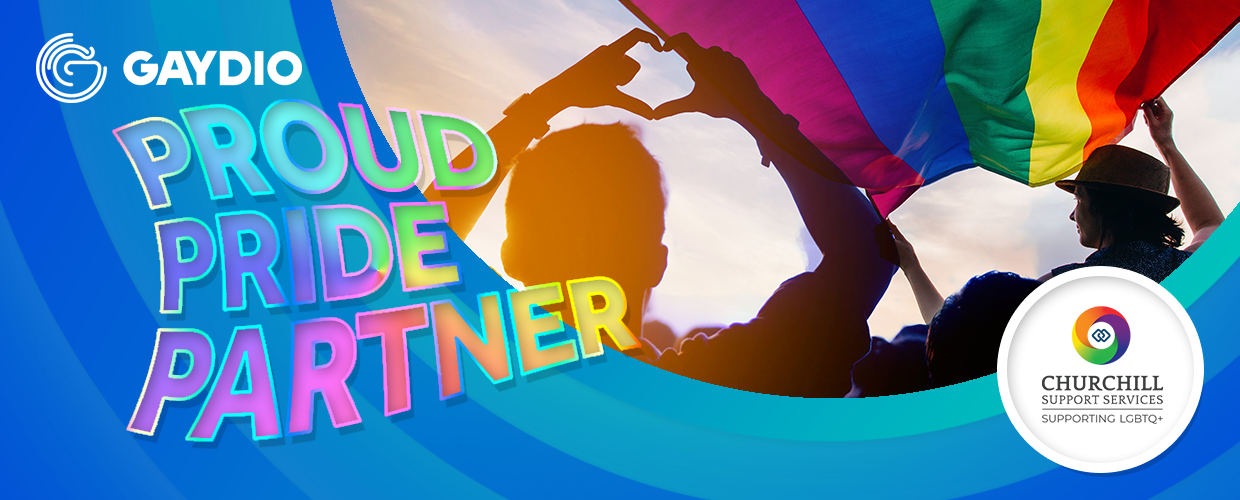 Gaydio has teamed up with businesses across the UK to celebrate and champion LGBTQ+ diversity in the workplace throughout Pride month.
Churchill Support Services is a leading, UK-wide security company founded in 1993. Whilst security is one of our most popular services, we have expanded our service offering to include electronic security systems, facilities management, energy and gas comparison and carbon footprint reduction solutions.

As Churchill has grown over the years, we have become committed to celebrating diversity across every part of our business. We have a diverse workforce and felt that this should also be reflected in our company purpose. Our objective is to make a positive impact on people's lives, whether that's our clients or colleagues.

Our company culture ensures that diversity and inclusion are more than just words. In everything we do, we let our virtues of people first, passion and humility guide the way, helping us to provide the best work environment and customer experience possible.

"The security sector has to be bold and fight for the freedom equality and potential of its LGBT+ community. We are striving for a sector where everyone can be their true selves. Inclusive workplace environments drive better individual, business and organisational outcomes. This is evident at Churchill Support Services, where they put people first."
– Satia Rai, Director of Equality, Diversity, Inclusion and Welfare at the International Professional Security Association
To find out more from Churchill Support Services about their plans for diversity and inclusion, click here. Or follow them on Facebook.
Hear from Churchill Support Services
Don't just take our word for it. Take a listen below to see what employees think about Pride and inclusion in their workplace.