Proud Pride Partners: 2022 - NHS Business Services Authority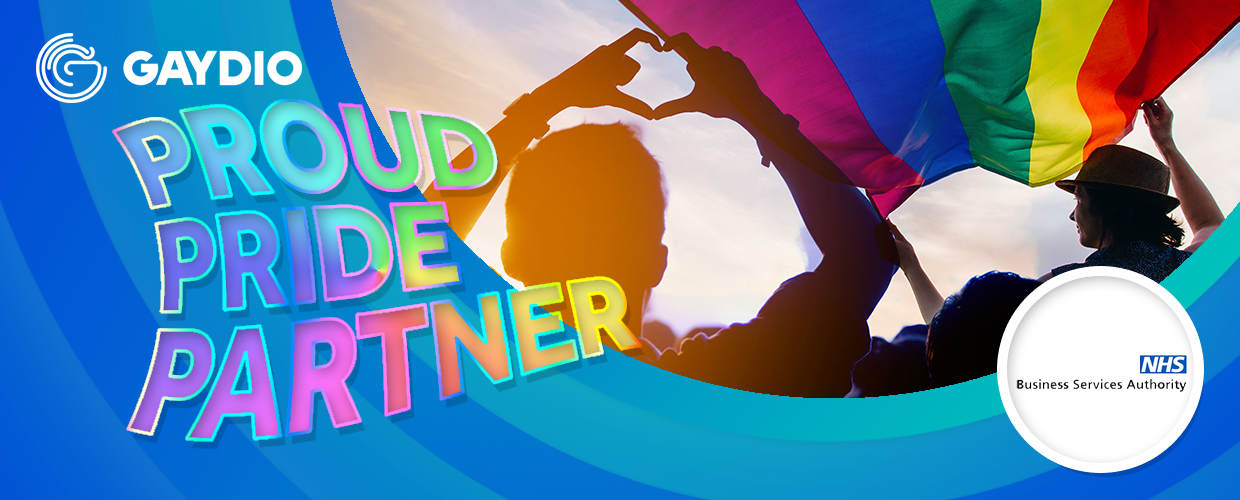 Gaydio has teamed up with six businesses across the UK to celebrate and champion LGBTQ+ diversity in the workplace throughout Pride month.
NHS Business Services Authority is an Arm's Length Body of the Department of Health and Social Care (DHSC). It provides a number of support services to the NHS and government, and manages around £39 Billion of NHS spend annually.
This year our NHSBSA LGBTQ+ network will be celebrating all the major LGBTQ+ calendar events including pride month and pride season. You'll see us out and about at events across the country, talking to the community about their healthcare needs and the opportunities we have to join our inclusive and friendly workforce. At the NHSBSA we're proud to be a Stonewall Top 100 employer and Stonewall Gold Award employer and believe everyone has the right to bring their true self to work.
Click here to find out more about working for the NHS Business Services Authority
Hear from NHSBSA Employees
Don't just take our word for it. Take a listen below to see what employees think about Pride and inclusion in their workplace.