72 Hours in New York for Pride

We sent two of our team to New York City for 72 hours to see how much they could squeeze into their visit and what they'd recommend doing for our listeners on their visit.
Pride Sunday
For lunch, we headed over to the Meatpacking District where we came across Dos Caminos for some Mexican food (definitely recommend the tacos and burritos). After that, we conveniently crossed the road to Soho House's 'Manhattan House' for their Pride pool party. Soho House is an exclusive member-only club but we managed to get some cheeky passes for the event held by the rooftop pool. You walk in and are met with mostly topless men, mainly due to the very good weather over the Pride weekend. The DJs on the day were great and were very happy I packed swimming shorts as it was roasting hot. There's a great buzz whenever you go to a Soho House and the service is always exceptional. After a few Aperol Spritz and a cool down in the pool, we headed back to the hotel before we then headed to Pride Island.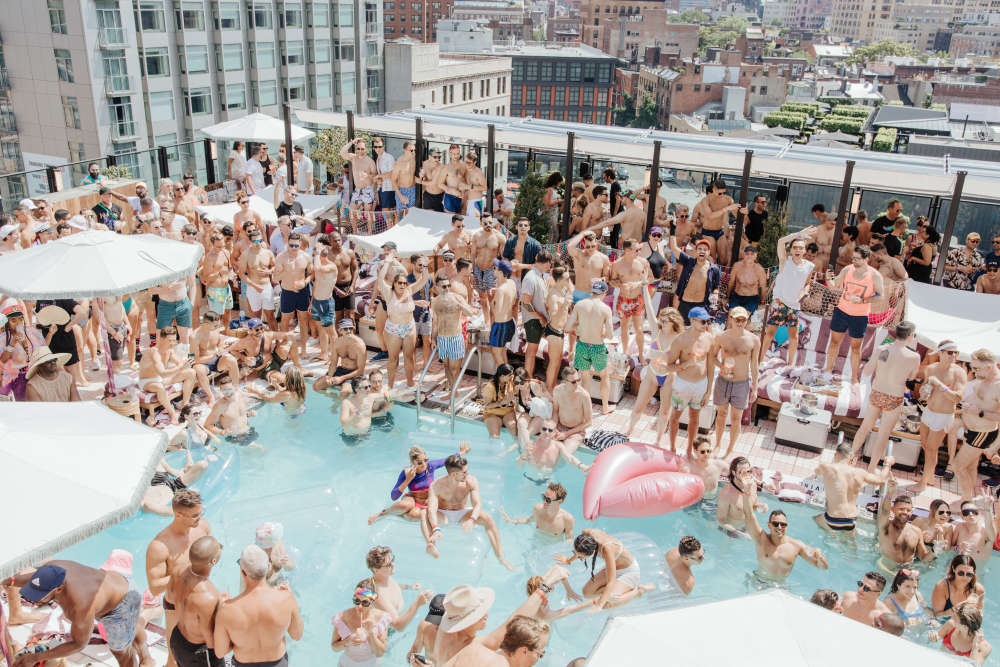 Photo Credit: Dallas Gonzalez
The main reason we were both in New York was for Pride, so heading to Pride Island (Governors Island) for the first time was a real experience. Basically, you get a ferry from Manhattan to the island (it's a proper pinch me moment when you look back and see the skyline) and the hype and anticipation just continue to build as you weave your way around to the entrance of the festival site. I was really impressed with how well organised it was, queue time for entry, drinks and food were all great, I mean there's nothing worse when you tell your mates you're getting the next round in and suddenly it's 40 minutes later before you return. Kim Petras headlined on Sunday and there was a good turnout.
If you're looking for a festival atmosphere over Pride, Pride Island is definitely the thing to do. We missed Lil Kim on Saturday (who was supposed to have been great) but I feel you will probably pick one of the days to go and experience something on Manhattan Island on the other day.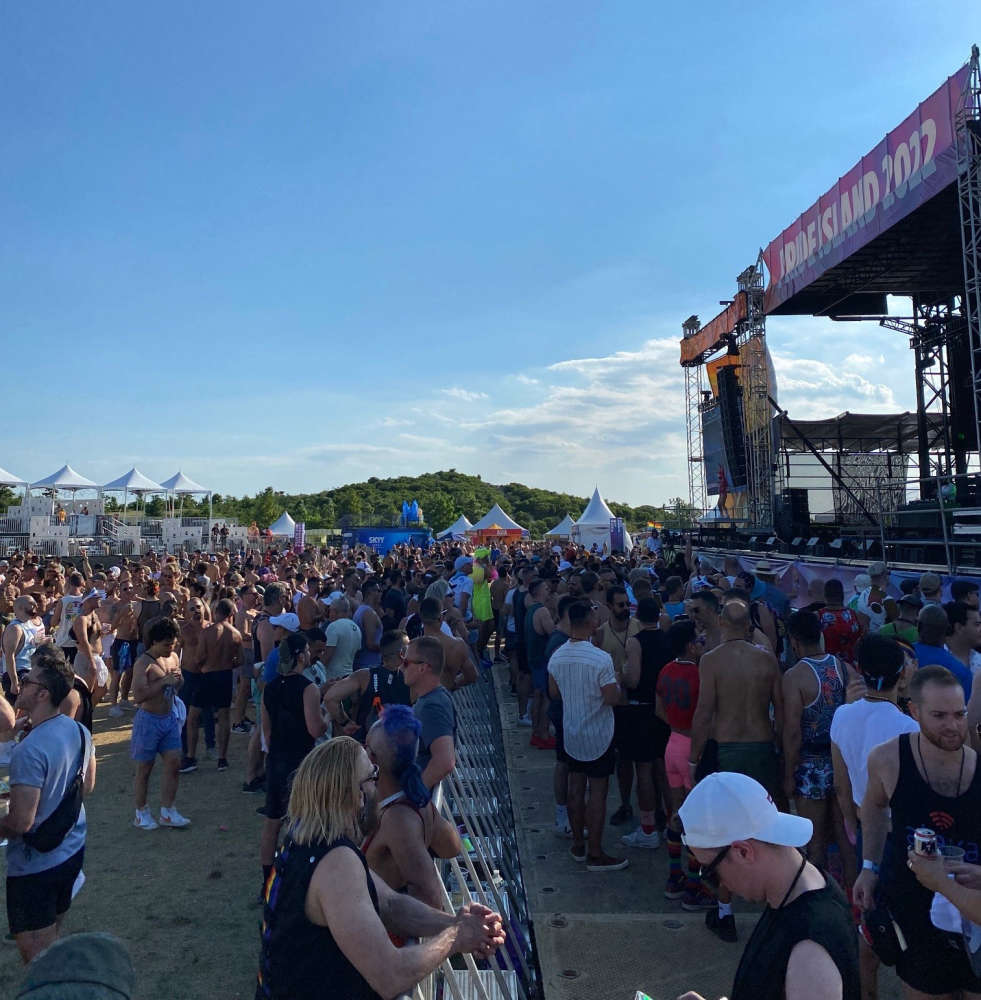 LGBTQ+ Venues
New York has a huge selection of LGBTQ+ bars to cater to your nightlife needs. On our visit, we particularly liked Julius which is cited as NYC's oldest gay bar. With an all-wooden interior with an eclectic mix of pictures from NYC's historic Gay scene, you get a real sense of the queer history of the city here. For a more Show bar feel we headed to 'Rise NYC'. Here we witnessed two comedy queens called Jasmine Rice and Pissi Myles toy with a select few audience members in drinking games and some fierce banter, it's a really great place for later in the evening. One more place that really stood out was Flaming saddles, A country music, Coyote Ugly-Esque style Gay bar in which at intervals in the night men in chaps dance on the bar. A country music Gay bar is surely something you won't find anywhere outside of the US?
One of us on this Trip had visited the city on multiple occasions, the other a first timer. We both agreed that you simply will never run out of things to do as a tourist in New York, There's truly something for all tastes whether you're a history buff, a party person or a foodie.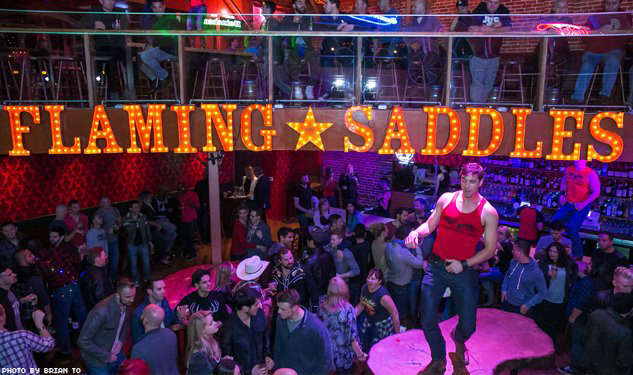 On our final night we rocked up at Cathedrale which is a restaurant/club in the heart of the East Village. The main thing about the venue is the main dining area with huge ceilings, where on certain nights they'll convert it into an insane dancefloor and there's a cool little terrace sandwiched between all the skyscrapers. The restaurant/club is great and like with most of New York the service is quick and efficient. We'd definitely recommend the Old Fashioned and Margarita's they do there. You can definitely spend a good few hours here!
Dining – Two must visits
Sidney's Five
On our first night in New York, we left our hotel keen to explore the best that the East Village had to offer which brought us to the doorstep of Sidney's Five. This fun and vibrant and funky bar and the restaurant gave us the perfect start to our trip.
The menu here is really well thought out with a variety of small plates that you can stack and stack across your table with so much variety for an array of tastes. If you're an Oyster lover then this is a must-visit, The Garlic Herb and Chilli butter Oysters come highly recommended. This was followed by my first every corn-dog experience as well as, and I can't stress this enough, the best Chicken wings I've ever tasted! If you're in the East Village then visiting Sidney's Five for the crispy fish sauce chicken wings is a definite.
We couldn't leave without a cocktail and we sampled the 'Frothy Girl' which was Tequila and Aperol based and the 'Health Kick' a mixture of Irish Whiskey, Blueberry and ginger beer goodness.
Here you can really feel the care of Head-chef and founder Edie Ugot in the vibe of the restaurant and the food options available. Thanks to Edie, David and Sidney's five teams for getting our 72 hours in New York off to the best start.
For more of Sidney's Five then head along to their website here.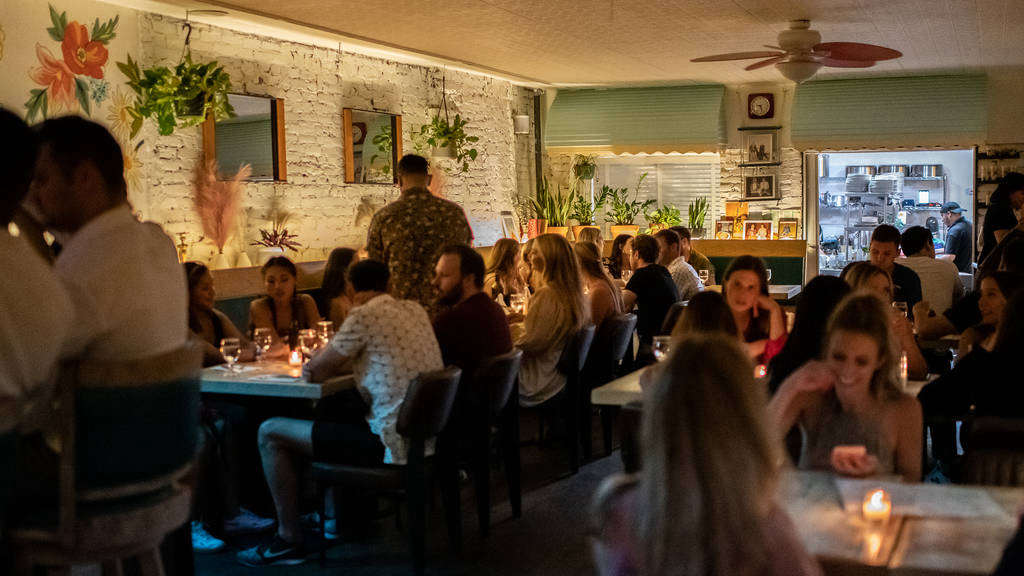 Previous image
Next image
Spyglass Rooftop Bar
New York is famed for its enormity, the views you can get from its iconic landmark buildings and of course, its incredible dining experiences. Spyglass is what happens when you combine all three of those elements.
Sat on the rooftop of The Archer Hotel on 38th Street, this is the perfect place for fine alfresco dining, your perfect view from this rooftop being the iconic Empire State Building. We were lucky to be blessed with an hourly light show from the Empire State when seated. A breath-taking experience.
The service here was exemplary in this smaller 20-25 seat restaurant setting, you get a real feeling of exclusivity as you dine here, paired with an incredible view (I'd highly recommend the evenings) this is a high-end experience that you don't want to miss.
From the small select menu which includes a sizeable charcuterie board to set us up, we sampled the Salad Niçoise and the AKB burger with a German Pilsner and a Napa Valley Sauvignon Blanc, everything was delivered exceptionally by the small team here. We spent most of our time here in awe at the views.
For more of Spyglass then head along to their website here.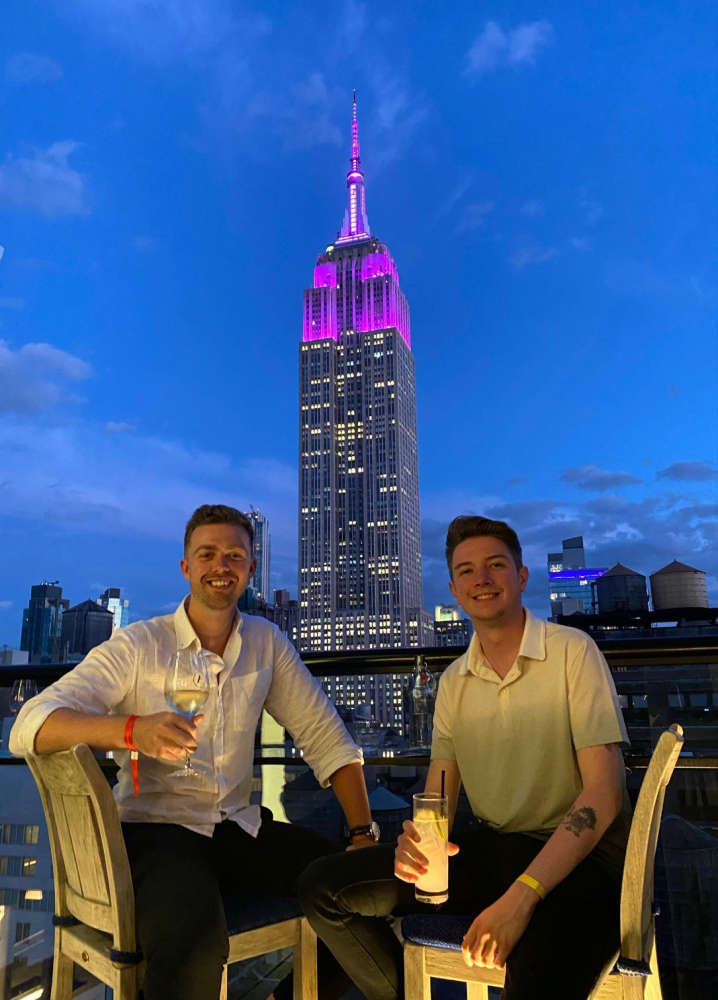 Previous image
Next image
DUMBO, Brooklyn
Now I'd been to New York three times but never crossed the bridge over to Brooklyn and I now wonder why I didn't do it sooner. One of our first stops was DUMBO House which offers some pretty spectacular views across Manhattan island and is nestled between both Manhattan and Brooklyn Bridges. It's such a great feeling knowing that you're in the middle of city life yet have the tranquillity of the pool and daybeds. One of the perks was being able to shelter under one of the canopies of the daybeds in the afternoon sun. If you don't have one of the canopied beds make sure you've got your SPF to hand if you're going in the summer months. If you want a chilled day by a pool, you should definitely check out www.sohohouse.com.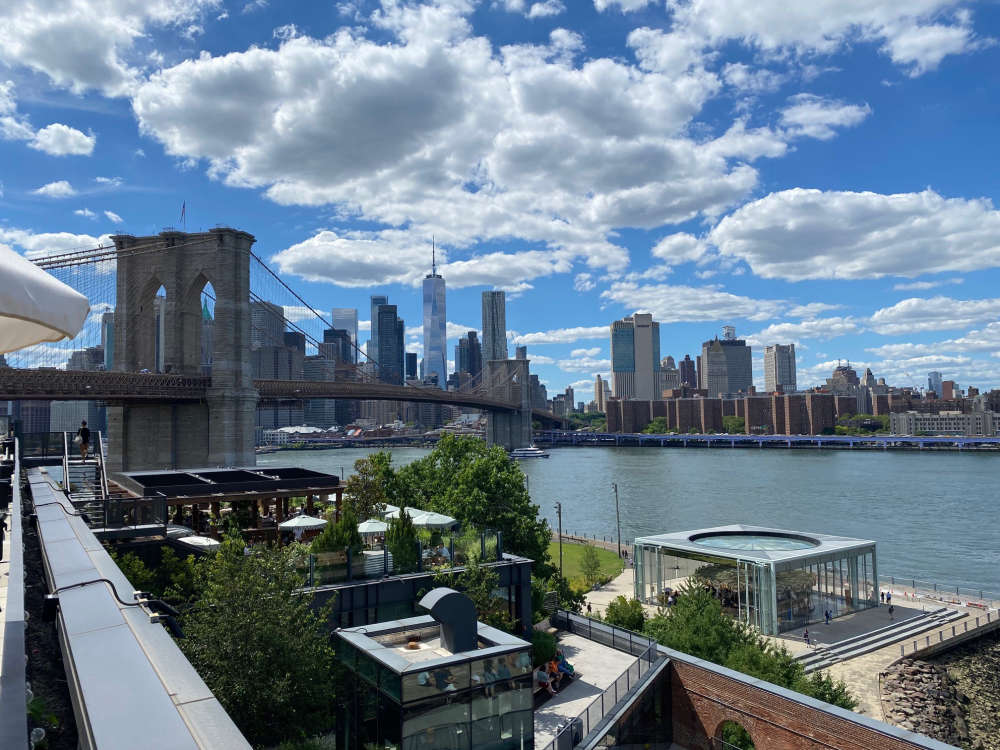 You can find out more about various tourism hot spots, restaurants, nightlife and much more with the help of NYC&CO here: https://www.nycgo.com/