Malta: a new rainbow country
Mike Bessey explores the destination topping the IGLA-Europe Rainbow Index for the second year running.
This wasn't my first experience of Malta, I visited earlier in the year with my partner on a surprise trip. I'm usually wary travelling to new places as a gay couple but upon finding out same gender civil partnerships were legal I relaxed considerably. I came back to the UK in love with Malta so when I had the opportunity to visit again to experience Pride and find out more about LGBT+ life there I jumped at the chance. Since my last visit marriage equality was passed by an overwhelming majority so there was plenty to celebrate. Malta Pride is relatively new running for just fourteen years but growing rapidly last year 900 people attended and I was excited to see what this year had in store.

Malta is a relatively small country with a population just shy of half a million people on an island occupying 122 square miles, to put that into perspective England covers 93,000. Unemployment is low at 3% and the sun shines for the majority of the year which goes towards explaining why the vast majority of people I met seemed very happy and relaxed. They have UK plugs and drive on the left side of the road, a throwback from being a former British colony. Even if Malta doesn't immediately conjure a mental image you've undoubtedly seen it in films and television, for example many scenes from Game of Thrones were filmed here.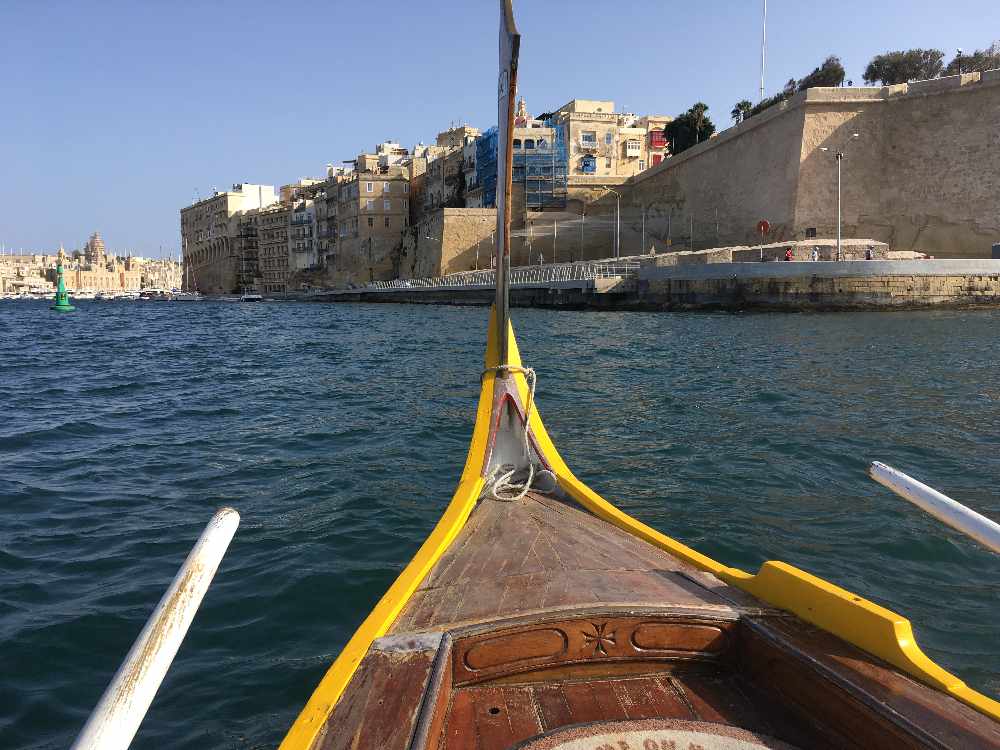 We started the trip with some sight seeing around the Dingli cliffs 253 metres above sea level, Valletta where we would be spending the rest of the weekend was visible on the other side of the island. Our tour guide Clive Cortis then showed us around the medieval capital Mdina and the narrow shady streets with Baroque architecture kept us cool. After some much needed and very tasty lunch at Palazzo de Piro we headed to the SU29 Boutique Hotel in Valletta which was our base for the weekend. The hotel is located on a huge set of steps, our guide likened the hilly landscape to a historic San Francisco and I can see why. The welcome was very warm and they even had rainbow cake to celebrate Pride, a nice touch.

That evening we had dinner with Natalie Swinburne and Christine Darmanin to find out a bit more about tourism in Malta. It's very clear efforts are underway to attract a younger tourist than the island usually receives. The last time I visited there was a huge MTV festival, posters for DJs such as Roger Sanchez are visible on the island and we were heading to a Techno festival later that evening. It's not difficult to make a comparison to Croatia in that respect. While there is a lot of development going on in the island it is all incredibly sympathetic to the history of Malta and new buildings blend in very well with the old. By day there are crystal clear waters, perfect for snorkelling and scuba diving and enough historical sites to keep you occupied for many visits.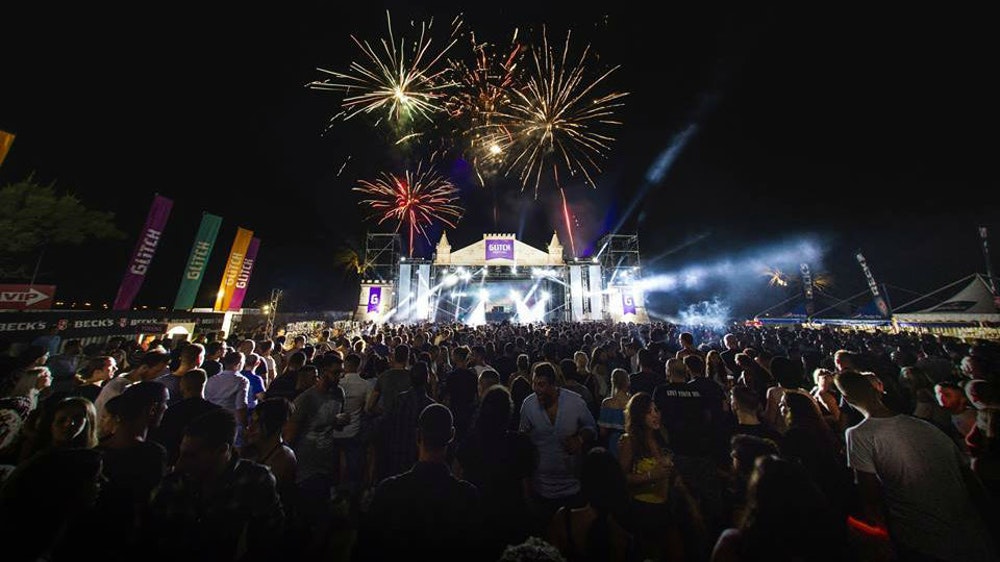 After dinner we visited Bridge Bar which was just around the corner from the hotel to meet with Gabi Calleja a local activist who won the international women of courage award in 2012. I felt like we'd walked into a scene from a foreign film, the bar is located on ancient steps with on inside area and a fantastic live band. Gabi was joined by friends from Womens Space, set up as a safe place for women of all minorities to have a voice. Much of the conversation was celebrating the huge strides that have been made for equality, but like much of the world there is still more work to be done on health rights, particularly for the transgender community. The presence of women was much more noticeable at Malta Pride compared to others I've attended, I'm sure that this group were instrumental in achieving that and it was a very positive thing to see. After a couple of glasses of local wine we headed to Glitch Festival which specialises in Techno where we saw Marcel Deitmann perform. It was held in Gianpula Fields which has served as an open air night club in beautiful surroundings for the last 24 years.

After some much needed sleep and breakfast we visited St John's Co-Cathederal and Cassa Rossa Piccola, a 16th century palace furnished by a historical collection of furniture, silver and paintings. As we wandered around Valletta the preparations for Pride were evident with businesses displaying rainbow flags. After lunch we headed for the Pride parade which began outside the Grand Masters Palace in a huge square surrounded by historic buildings, a huge contrast to the brightly coloured floats and Pride participants. As we arrived at the beginning of the Pride parade the overwhelming first impression was the lack of security and barriers with only a few police on Segways, it was obvious no trouble was expected. The safety in Malta was a theme in conversation across the weekend, earlier that day in the same spot the President addressed a group of children, easily accessible to anyone and very relaxed with little security. As Pride events have grown internationally security measures have become necessary and the absence of them gave the event an immediate charm.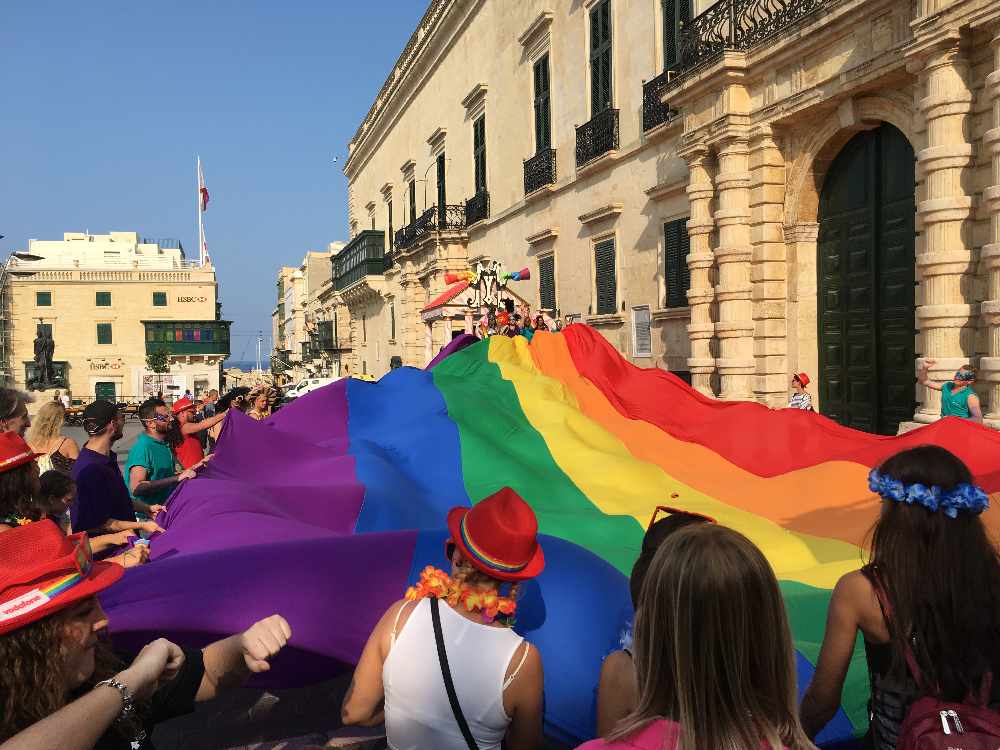 As the square began to get busier that familiar Pride buzz began to build, music was pumping out from the floats with all the uplifting anthems you'd expect. When the parade got going a group of Girl Guides in the parade danced past, it was great to see future generations getting involved in the festivities. We managed to get towards the front of the parade and swiftly joined it, something I'd always wanted to do! Ahead of us a seriously fierce drag queen with Madonna inspired breast plates danced on a float backed by a giant inflatable rainbow and locals lined the streets enjoying the spectacle. Behind us an absolutely huge rainbow flag that had to be over twenty feet in length followed the parade route. The highlight for me was ridiculous amounts of paper ticker tape in various rainbow colours floating down on us while Vogue pumped out of the speakers, I later found out it's a Maltese tradition but usually the paper is white. I really felt a part of the action and completely immersed in the experience, it was emotional and you could tell it really meant a lot to those participating. As the parade reached it's destination we were greeted by a giant stage with a kind of rainbow shell marquee and a variety of local acts and speakers.

We headed around the corner and found the perfect spot to sit down, relax and watch the world go by. I found the drink prices in Malta very reasonable across the board, around half that of other popular European destinations. Out next stop was the official Pride party at MedAsia, a very trendy beach club in Sliema, just across the water from Valletta. The venue is split across two levels with a large bar and pool area to relax in on the top level, and a stage, dance floor and additional bar on the lower level with beautiful views across the water. The party was headlined by Katherine Ellis and Gaydio's own Phil Marriott with support from BeatBears, DJ Elton, Twism and Cathy K. The atmosphere was everything you'd expect from a post Pride party, people very friendly and Katherine Ellis whipped the crowd into a frenzy with the biggest hits from her career. You can see some of Phil's highlights from the parade below.

The next day with a slightly sore head we gained some composure by taking in a walk around Valletta before heading for lunch with some of the Pride organisers. Phoenicia is a seriously upmarket hotel with 7.5 acres of land and gardens with views of the Grand Harbour. We were welcomed by Eamomn Gomez who moved over from Ireland in recent years and while very humble has become a key part in the Pride team. It's clear this year's event was a huge success with numbers leaping from 900 last year to well over 2000 this time. He talked about the future of Pride, and while international visitors are very welcome it was clear that they went to keep a local feel to the event. Last year it was calculated that there are around 36,000 LGBT+ residents in Malta so there is a lot of room to grow. He also mentioned Malta's size contributing to the progressive attitude, it makes sense that on an island that small the chances are everyone has a direct relationship with someone from the LGBT+ community. We were than joined by Russell Sammut and Branno Rovny who are both members of the Pride team. Russell mentioned the date being changed from June to September due to the elections and the good fortune of it being rescheduled to shortly after marriage equality was passed. We also talked about the introduction of a Stonewall style index for companies in Malta, many international companies setting up business here. It's clear the work being done expands far beyond a weekend of celebrations.
After lunch we visited the Three Cities of the Cottonera District via a traditional Maltese boat. While walking through the cool streets we bumped into the Mayor who was happy to talk to us and interested to see what we thought of Malta. He commented on the safety of the country and as if to illustrate the point Eamonn from lunch earlier walked around the corner hand in hand with his partner. This was local Malta and nobody batted an eyelid. He had mentioned earlier how welcoming the local community had been and that he felt looked out for and it was nice to see it in context.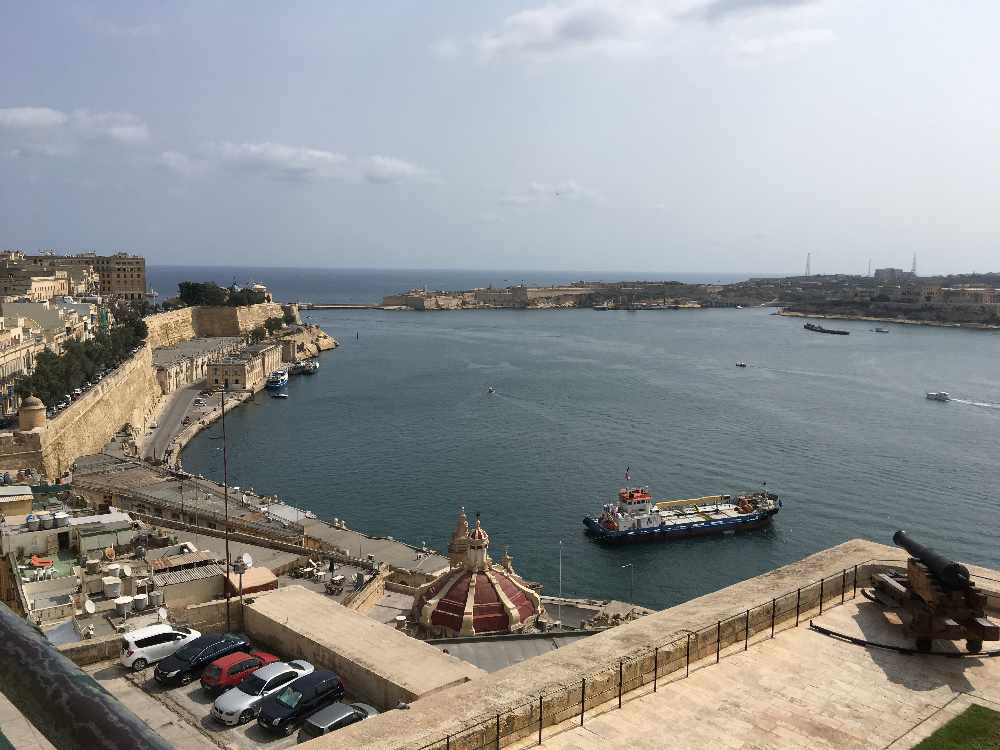 I left Malta with the feeling that the LGBT+ community has a very positive future with some incredibly passionate people paving the way. It's a country of contrasts, old and new, traditional and progressive which all reside together with a great deal of respect. I will definitely be coming back and wouldn't hesitate to recommend visiting, I felt safe all weekend and everyone I met was incredibly friendly and welcoming. If things continue the way they are I think it could become comparable to other European destinations like Sitges.
Getting there: EasyJet flies weekly from London Gatwick to Malta International Airport from £32.49. For more information and to book visit www.easyjet.com
Staying there: Suites at the SU29 start from £118 per night. For more information and to book visit www.su29hotel.com.
More info: For more information about the Maltese archipelago visit www.maltauk.com