Maspalomas Pride - James Villa Style
Maspalomas Gay Pride - Gran Canaria - May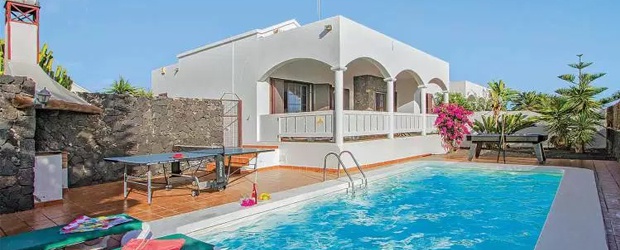 From finding your dream villa to picking out a destination that will become the setting for amazing memories, James Villas here to help you plan the perfect getaway. For LGBT holidays there might be a few destinations that require a little extra thought. But with their handy holiday tips and guides on some of the finest gay friendly destinations, we're here to help!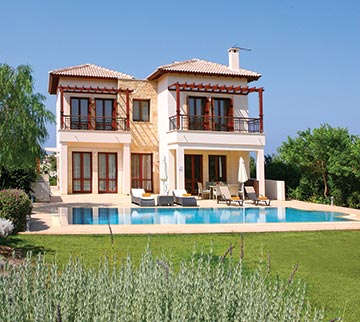 Living the villa holiday dream means finding plenty of those home comforts that really make for a warm welcome! Missing one of your favourite meals? Curb those cravings by whipping these dishes up in your villa's kitchen. Cosy nights in are just as great in your home from home too! Enjoy lazy evenings in front of the TV, kicking back on a comfy sofa. And the pièce de résistance? Your very own pool! This one's not for sharing, so you won't have to worry about reserving a sunlounger or struggling for space as you cool off.
Best of all, you'll have all the privacy you could ever want! Your villa is your very own hideaway, offering the type of seclusion that you just won't find with other ways of holidaying. What could be better? Just imagine having all that space to yourself…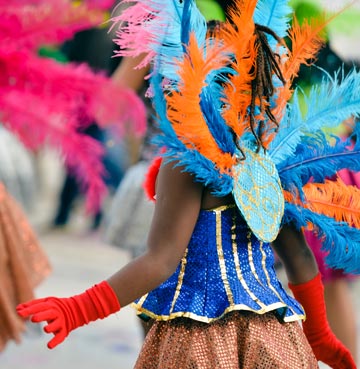 Maspalomas Gay Pride, Gran Canaria - May

May in Maspalomas sees crowds hitting the streets in their thousands, in celebration of Gay Pride. There's plenty of fun to be had with events spread across the full 10 days of this festival. Whether that means heading out on the open ocean with a boat tour, or feeling the fun at a pool party – there's something for all here. With winter and summer celebrations of diversity, Gran Canaria really stakes its claim as a top gay friendly destination.
The Yumbo Centre is the heart of Gran Canaria's gay festivities; the hub of the annual Maspalomas Pride festival and for good reason; it's a gigantic shopping complex that by day is a bustling market filled with souvenirs and clothing but by night becomes the home dozens of bars all vying for your custom with scarcely believable drinks deals designed to remove whatever was left of your inhibitions (and dignity).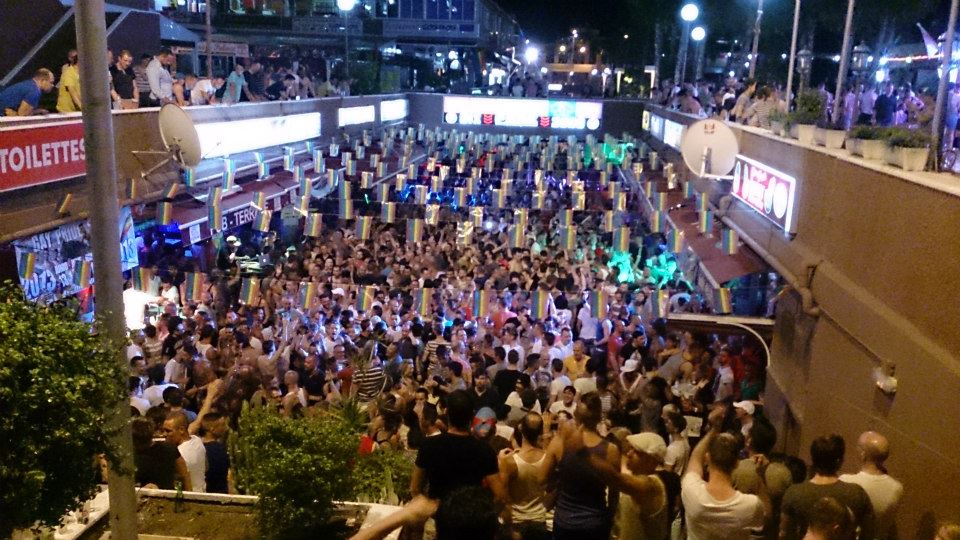 Of course every bar in the Yumbo has something different to offer; from delicious cocktails delivered by barely clothed waiters in bars on the ground floor to cabaret entertainment served up every night by Ricky's and Sparkles - two very worthy places to experience two varying styles of drag artistry. There's also plenty on offer for those looking for more risqué activities; with most bars boasting sizeable darkrooms and some even showing full blown hardcore pornography on the screens - a very nice distraction when you're already on your fifth super-cheap Vodka and OJ.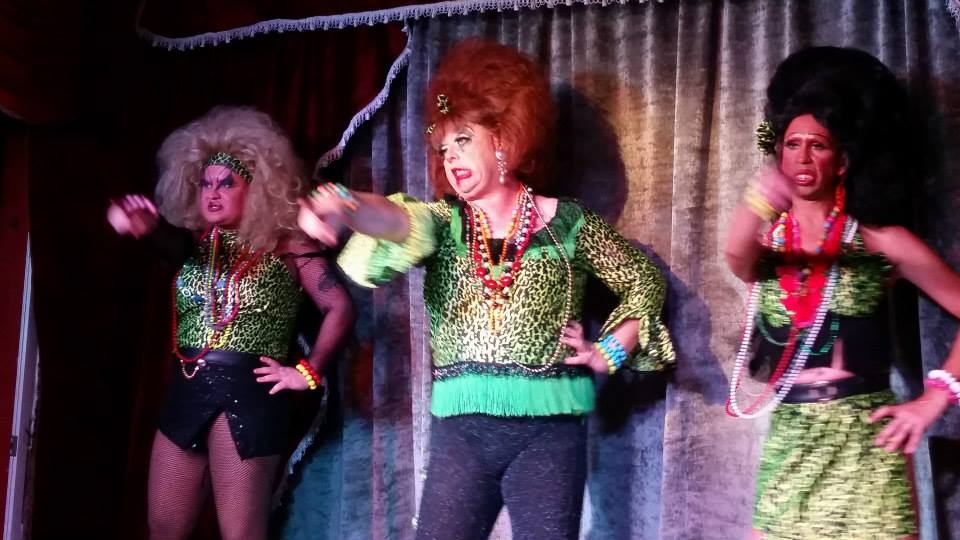 RECOMMENDED PLACES TO VISIT
Ricky's Cabaret Bar (Yumbo Centre) - great place to start your night, can get busy so arrive early!
Construction (Yumbo Centre) - banging circuit/tribal house vibes set in a fetish-focused bar
Mantrix (Yumbo Centre) - Unbelievably the only ACTUAL nightclub in the Yumbo - open til late
AquaLand (Playa Del Ingles) - Brilliant waterpark with slides and pools aplenty, make sure you pick up the discount vouchers as you arrive into Las Palmas Airport.
Moonlight Cinema (Maspalomas) - great place to spend a night away from the hustle and bustle of the Yumbo.
Red Cow - Fantastic British themed restaurant that offers the best hangover cure breakfast on the island!