Surf meets Chic at Newport Beach
If you were a fan of the Netflix show Arrested Development, or maybe The O.C. back in the early 2000's, then you might be aware of a place called Newport Beach. If not, this might be the first time you've heard about the destination, just 45 minutes South of LA, that somehow effortlessly combines casual surf town and wealthy elegance. Emma Goswell & Dean McCullough went to check it out on their SoCal Roadtrip.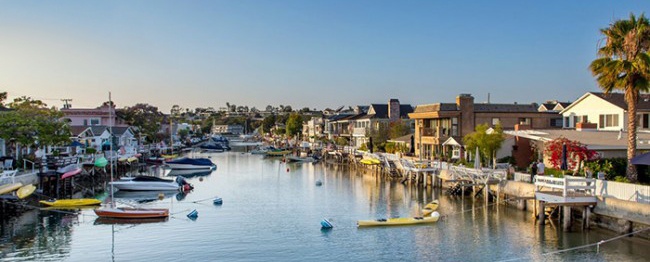 Our home in the city was Newport Beach Marriott Hotel & Spa, located right next to the County's top shopping destination, Fashion Island. We were more keen to get out and explore other people's homes though - a must do given the array of super-desirable housing that line the streets.
Leaving the car at the hotel, our chosen mode of transport was Pedego Electric Bikes. Forget about the usual hybrid bikes that you might have seen before - these even have a throttle, doing as much of the work for you as you like. Over flower-lined bridges you'll find every type of property conceivable; conceivable that is if you are a multimillionaire. From all-glass modern structures to Ye Olde England-alikes. From homes with Whales-as-roofs to houses built like a wedge of cheesecake. Colonial to Cubist. If you like Grand Designs, you'll love Newport Beach.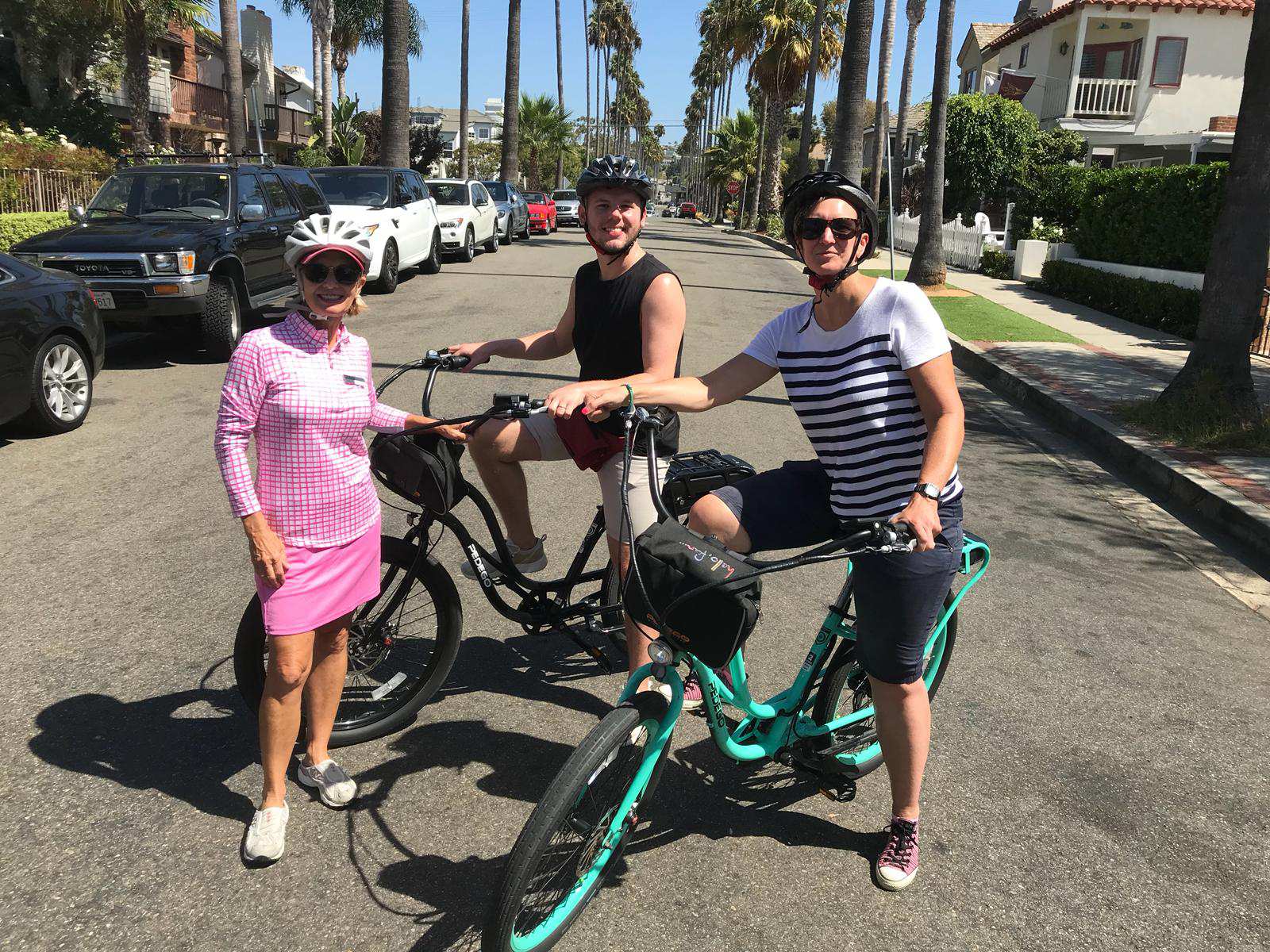 By bike you can easily dive from upscale neighbourhoods to casual surfer beaches. We made a stop for lunch at Tackle Box. It describes itself as a "local grub shack" but its owner Ryan Huskey is playing down this unassuming beach stall filled full of delicious beach treats. Cockles and muscles this is not. Think Salmon Poke, Buffalo Cauliflower, Cali Cheesesteak all served beachside at Corona Del Mar.
Newport Beach is a great destination for foodies. The same day we were set for dinner at The Cannery Restaurant, an historic site which was once home to a big commercial canning operation. Now a waterfront restaurant serving a mouthwatering seafood menu with a touch of Asian flair thanks to the heritage of its Executive Chef Phil Tangonan. The Baked Peruvian Scallops, New England Clam Chowder and Chilean Sea Bass were particular highlights.
With so may waterfront dining destinations the done thing isn't to arrive by car (or Pedego) of course. Prior to eating, we were treated to a cruise of Newport Beach's huge recreational harbour by its Commissioner Paul Blank in his private yacht. After sipping sparkling wine whilst cruising the harbour at sunset, we pulled right up to The Cannery for a night of "Dock and Dine". If you're not able to swing a trip on the Commissioner's yacht, its really easy to hire a Duffy boat, which is essentially a golf cart on water that you can Captain yourself.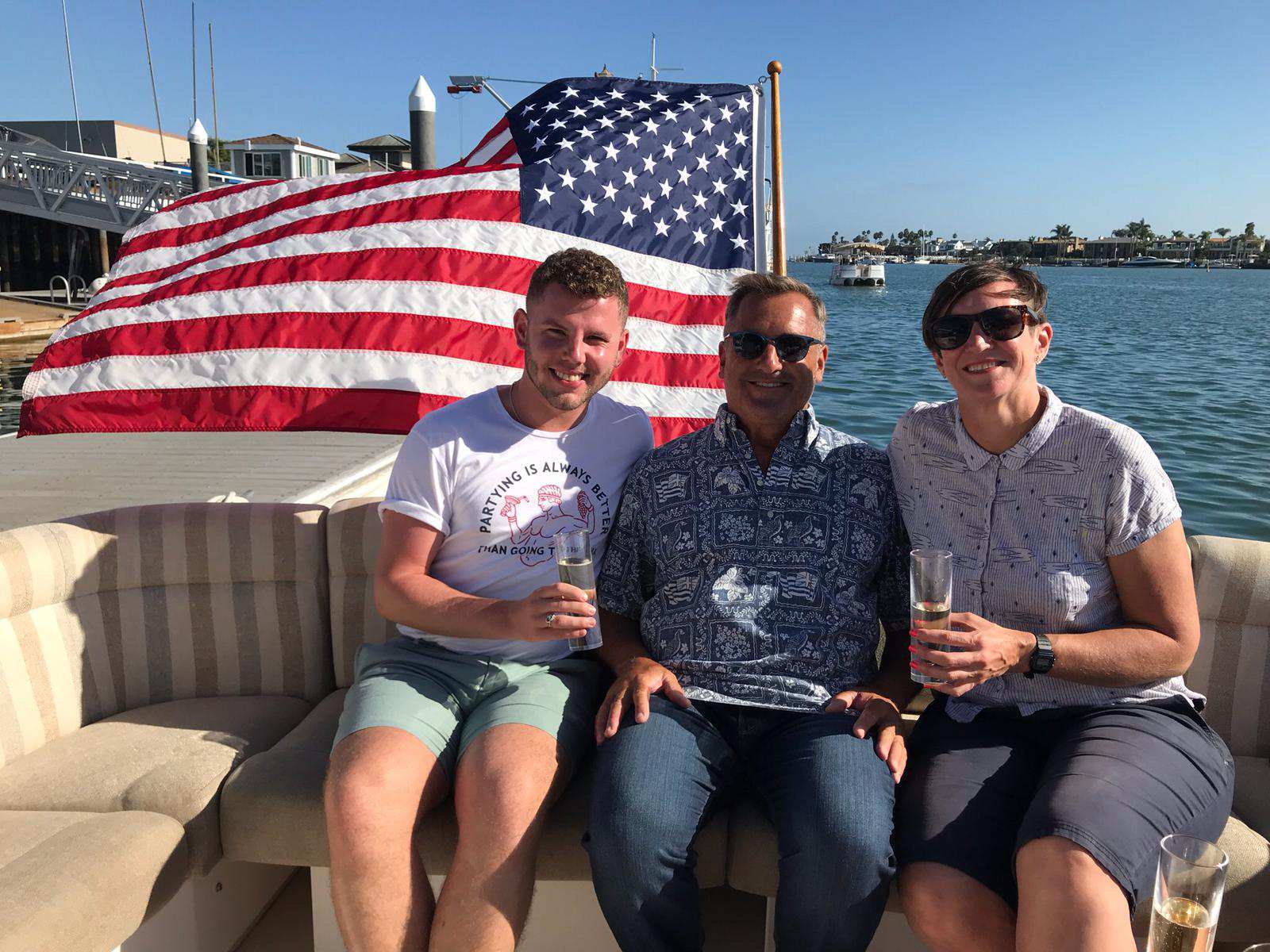 If you're not dining beside the water at Newport Beach there's a good chance that might be because you're on it. Whether that's surfing 9ft waves at The Wedge, or the more serene version of Stand-Up Paddleboarding. We opted for the later with Mark Oehlman from Pirate Coast Paddle who promise memorable experiences whether you're 7 or 70. Its harder than it looks, but nobody fell off!
We've not mentioned food for at least a paragraph, so if you're looking for a great spot for Breakfast you should try Beachcomber at Crystal Cove, an Historic District which retains its original 1930's feel. Its easy to see why the area attracted filmakers with movies including Treasure Island and Beaches being shot here. Laura Davick and The Crystal Cove Conservancy look after the State Park making sure that it continues to inspire visitors and offer unique beach cottage accommodation. Back to the food: the steak chilaquiles are a Beachcomber favorite and you must share a portion of Beignets, deep fried choux pastry served with syrup - fluffy and delicious with coffee. Alternatively, their Bloody Mary has been voted the best in O.C. and comes served complete with crab claw and jumbo shrimp!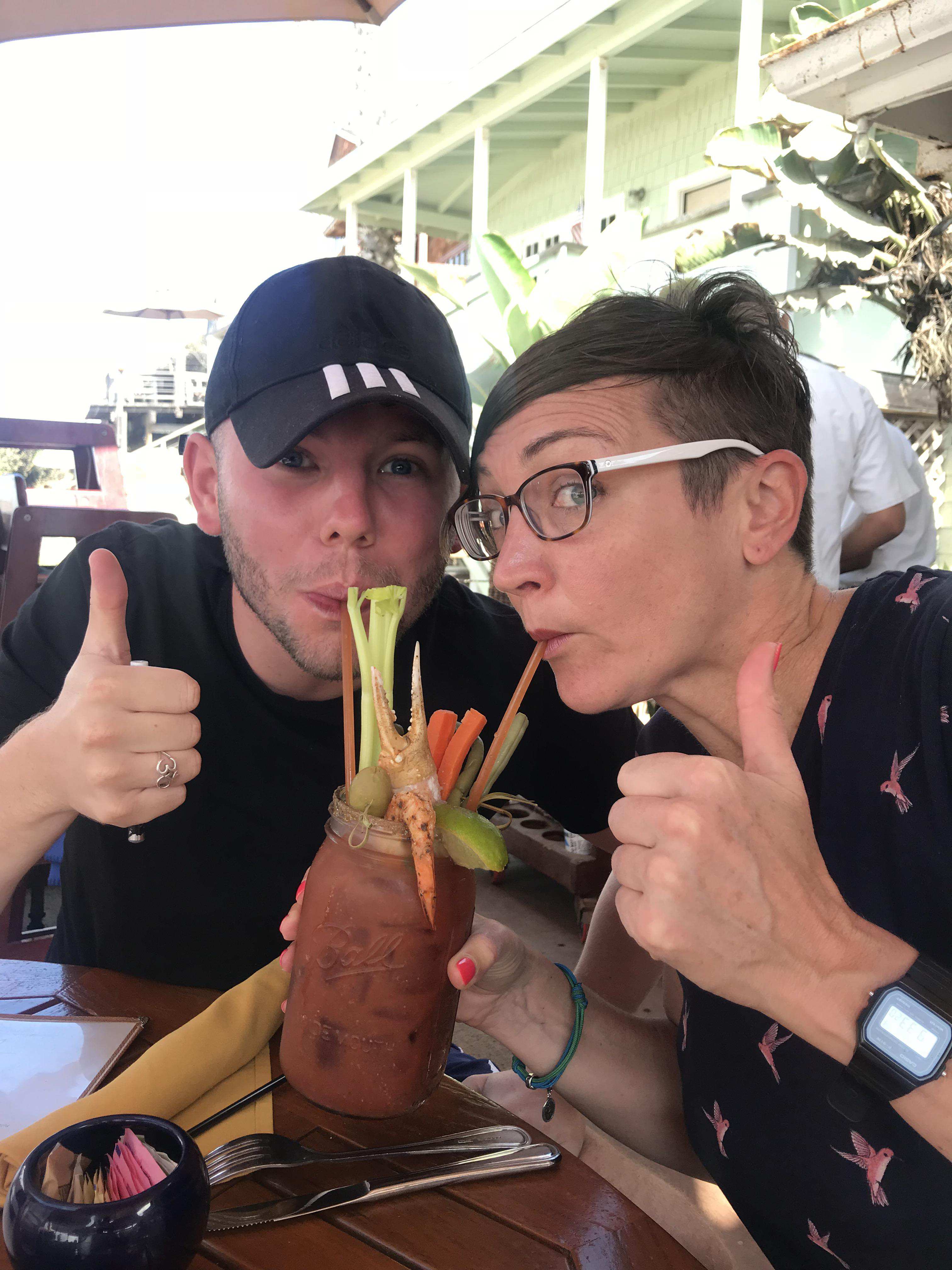 Whilst on libations, if Whiskey is your thing then pay a visit to Bosccat who are famed for their large Whiskey collection. If you make it out of their Whiskey Room, there's plenty to soak it up on their menu of American Comfort food with a modern edge. We're talking Pork Belly Poutine, Parmesan Crusted Meatloaf and Cajun Brick Chicken.
Before we left Newport Beach we were asked whether or not we had time for a whale watching tour. How glad we were that we made the time. Our boat was small, fast and as close as you can get to the water without being in it. Our Captain from Newport Coastal Adventure informed us that the day previous they were fortunate enough to see a family of Orca migrating, but this had never happened 2 days consecutively, so our expectations were low. After about 20 minutes of speeding out of the harbour and into the ocean, our boat makes a sudden change of direction. The crew become excitable and walkie-talkies start to sqwalk. Dark patches of the sea in the distance become closer until it becomes clear that the Orca haven't left. "The Killer Whales are here!" screams one passenger. As we slow down our approach, we are told that once spotted, the Orca often dive deep and can become scarce for long periods of time. Today was not that day. As the onboard Marine Biologist climbs to the small roof of the boat, she shouts "What is happening?" as a family of probably 7 Orca start to play with the boat. Smaller babies ride our wake as the older male of the family swims alongside, showing us exactly who has the bigger body… and it isn't our boat. They swim under us, roll over and show us their bellies, jump up in synchronicity and generally demonstrate why they are the most majestic creature in the ocean. As our Captain told us "This is the pinnacle of whale watching - it doesn't get better than this".
Whilst Killer Whales aren't guaranteed in Newport Beach, enviable real estate, waterfront dining, luxury shopping and beaches for days certainly are. Its well worth the short drive from LA to explore this laidback yet luxurious destination. Find out more at visitnewportbeach.com.
Looking to take your own road trip adventure? Booking through Rentalcars.com is a great way to guarantee the best possible rates. Rentalcars.com compares over six million prices every day on all car groups, including luxury cars, people carriers, minivans and automatics. It's easy to book at Rentalcars.com.
Aer Lingus, Ireland's only 4-star airline flies to LA via Dublin where passengers can save time and pre-clear U.S. customs – visit aerlingus.com to book your flight.
Hear Emma & Dean's full adventure in Newport Beach on their podcast, here.