San Diego: How beige got sexy
A few decades ago, San Diego was thought of as a quiet and conservative city; a strong military community without much colour; Pretty, but beige. Fast forward to today and the Southern Californian destination has evolved into a dynamic urban metropolis with a large LGBT population. Emma Goswell & Dean McCullough went to find out how it went from beige to sexy.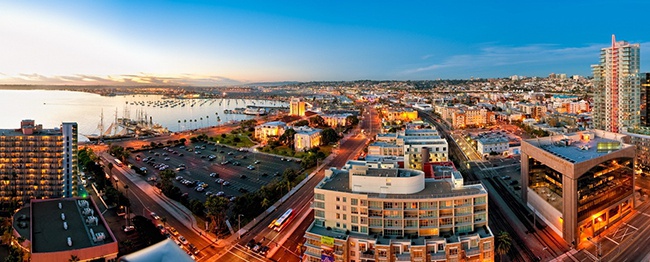 Although more than 120 miles South of LA, checking into The Lafayette Hotel feels like stepping back in time to the golden age of Hollywood. Pictures of movie stars adorn the walls; Bob Hope was the hotel's first guest; Top Gun shot scenes in the grand ballroom; its even got its own Walk of Fame star covering the floor of the lobby. The Lafayette's real draw is its famous Weissmuller Olympic Pool, itself designed by a Hollywood actor and as popular today as it was when it was originally built in 1946.
We're in San Diego's up-and-coming/up-and-already-come North park district which a few years ago wasn't held in particularly high regard but is now where you're likely to find SoCal hispsters hanging in craft breweries. Shoreditch in the sun maybe. Constantly evolving neighbourhoods seems crucial to San Diego's success as a destination. Doug Coates, owner of sexy men's clothing brand Rufskin told us its great living there, but not cheap. The "Sun Tax" as locals call it probably causes new communities to be formed as residents search for the next affordable neighbourhood. Rufskin's store and factory for its popular online operation are still based in North Park and they proudly make everything within 20 miles of their HQ.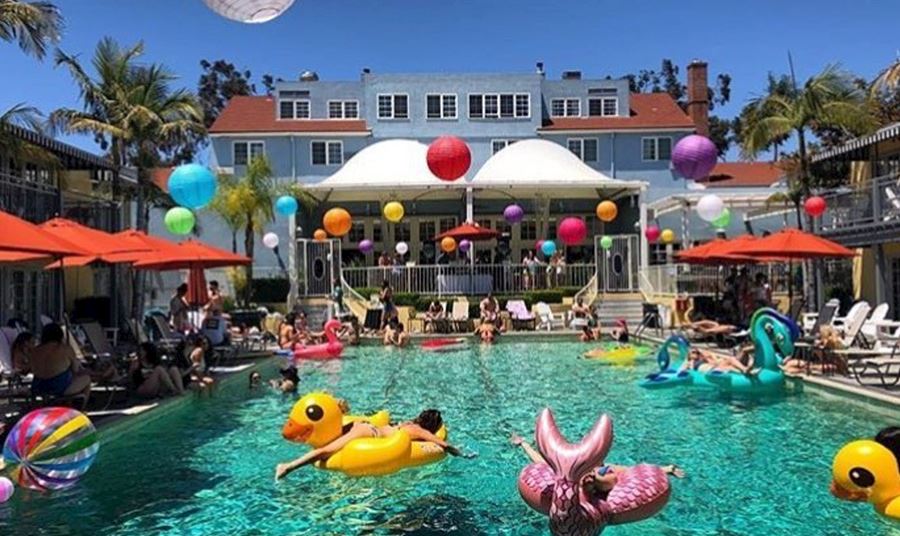 Denim briefs aren't the only things that are 'all local' in San Diego. There's a growing craft brewery scene across North Park, and its neighbour Hillcrest. Traditionally known as San Diego's gay district, Hillcrest is still a popular draw for LGBT visitors even though the city's scene has now spread wider. The Hillcrest Brewing Company promotes itself as the "first gay brewery in the world" so it felt like a good place to start exploring the city's nightlife - and innuendo laden libations. Banana Hammocks and Pearl Necklaces all round. Anna who works the bar at HBC is a surfer moved from Philadelphia via San Francisco, in search of warmer water and a more laidback lifestyle. She surfs in the morning, writes in the afternoon and serves beer and pizza in the evening. Its the San Diego way.
We were more focussed on drinking than serving though, and we were in good/dangerous hands with our new found friend Lukas who represents a number of venues in the city. From the Hillcrest institution Urban Mo's, to the Margarita fuelled Mexican hangout Baja Betty's; their new upscale cocktail bar Inside Out, to lesbian hotspot Gossip Grill - unbelievably one of only a handful of lesbian venues left in the States. Your night is likely to end up at Rich's, San Diego's largest "dance bar" which we'd probably refer to as a nightclub given its 2 dancefloors and VIP booths. Beware the jelly shots.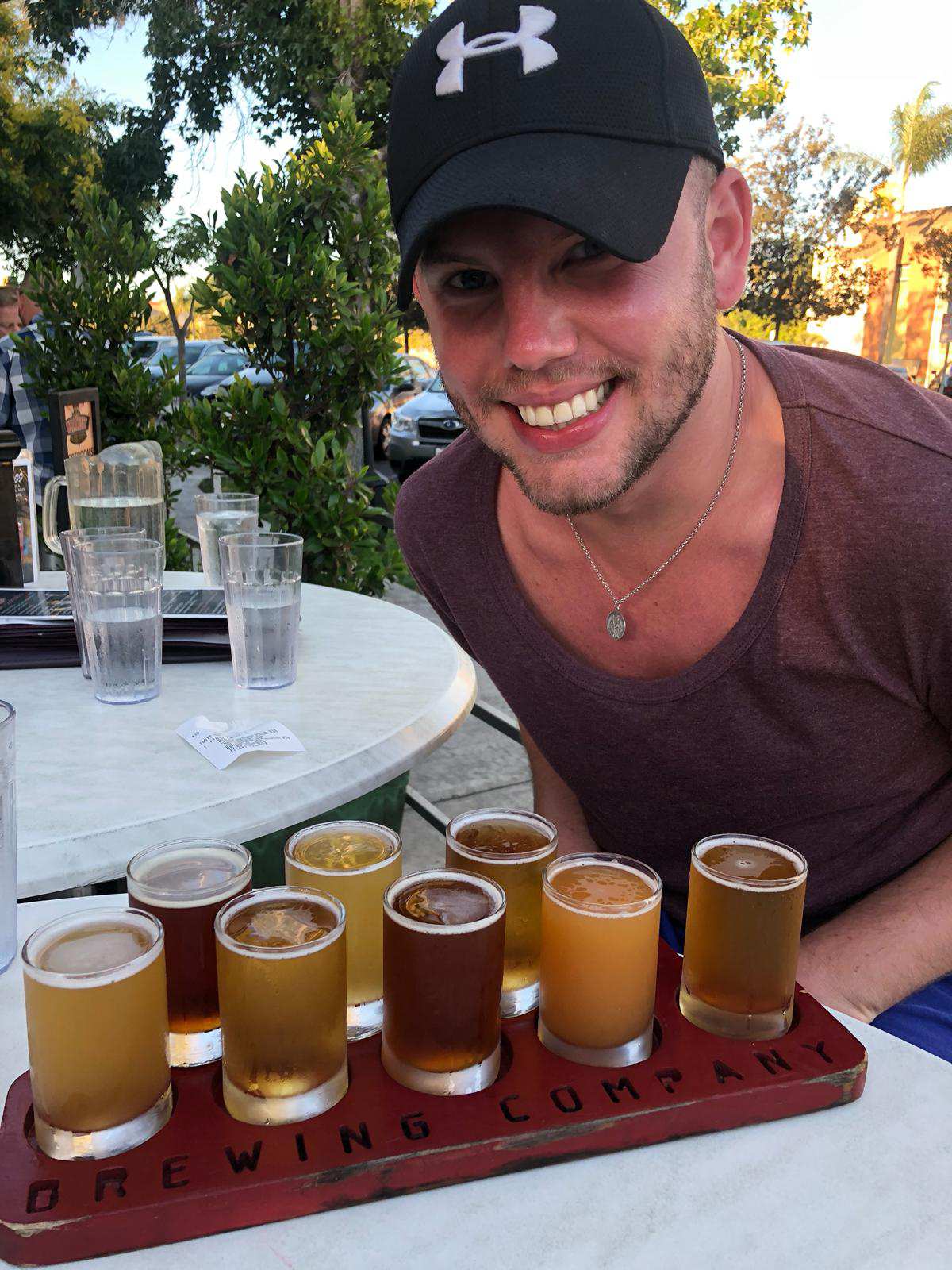 Don't just stick to Hillcrest for a night out though as there are so many part of San Diego to explore. If you're after the Downtown experience head to Gaslamp district, an historic waterfront town where Victorian architecture sits beside modern skyscrapers. Our favourite was Little Italy, which is full of patio cafes, top restaurants, urban wine bars, and traditional pizzarias. There's a bit of gay there too if you need it - head to 'Top of the Bay' at the Porto Vista hotel from 5pm on a Friday for San Diego's hottest LGBT happy hour (or happy 5 hours to be precise). Its a great place to meet new people and get that sunset selfie for Instagram.
Another place for making new friends could be Black's Beach. Its up to you quite how friendly, as this popular gay beach (officially Torrey Pines State Park) is well known for its nudist section. There's a few routes down to the beach, none of which are particularly easy, but given the crowds that Black's draws, they must be worth the effort. If you don't fancy scaling the cliffs you could stay atop of them watching paragliders, model airplanes, and full size sailplanes taking advantage of the strong ocean breezes. There's over 70 miles of spectacular coastline in San Diego so don't feel obliged to explore your naturist side.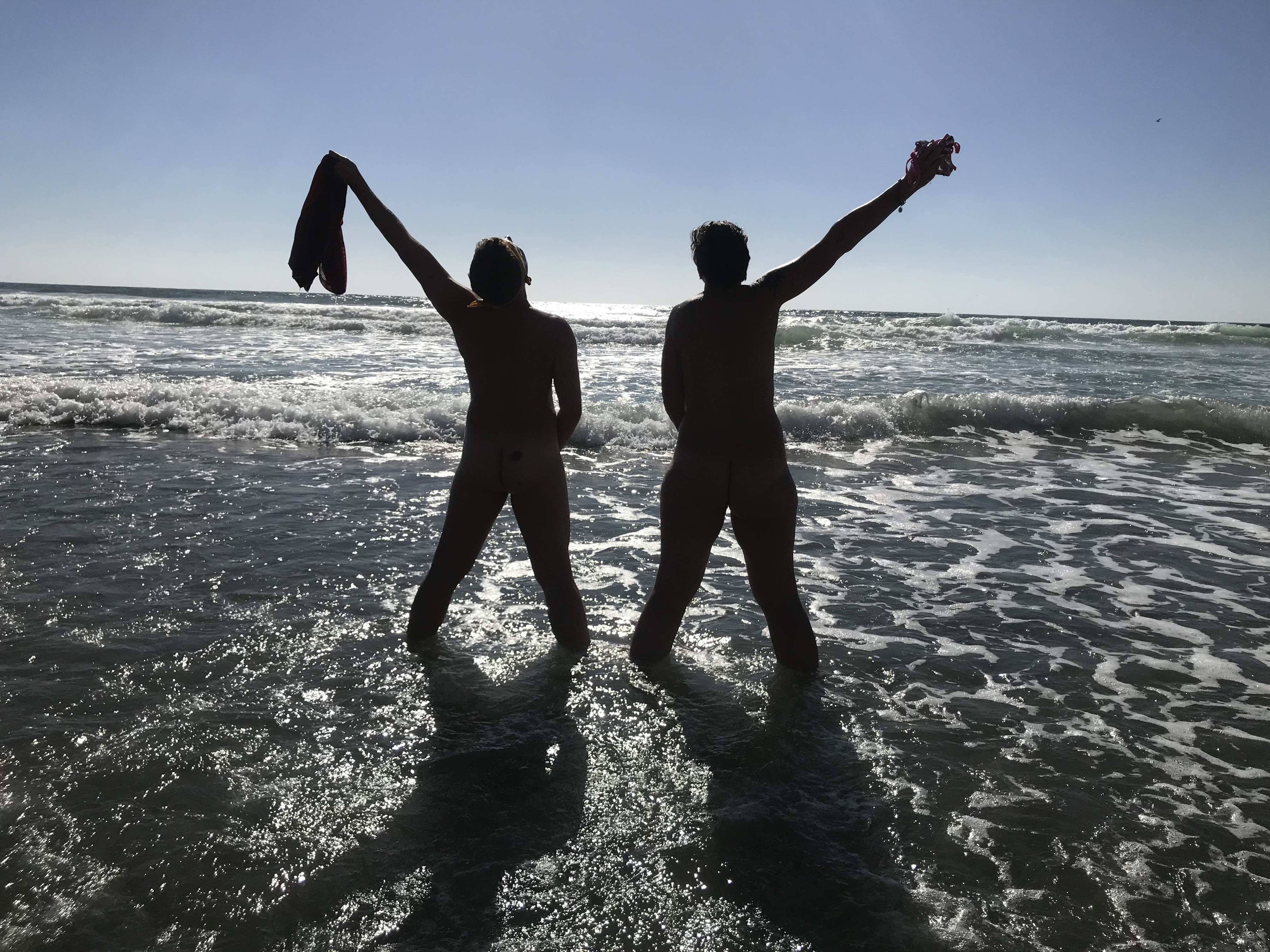 You should explore San Diego's relationship with Mexico though. With the Tijuana border just 15 miles away, the country's influence on San Diego is understandable- you could probably see it on a clear day. So if don't eat Mexican food whilst in town, you are probably missing out. Even at breakfast its burritos and rancheros, chilaquiles and quesadillas. We can recommend The Mission for a lowkey neighbourhood experience.
San Diego uniquely combines the laidback attitude of a beachside destination with the excitement and diversity of a big city. So if you're not a beach bum, there's still plenty to explore, including 17 museums at Balboa Park. You could probably spend a week in the park and still have more to see - the zoo there is 100 acres itself, with the whole park more than 10 times that size. Art galleries, museums, miniature railroads, exotic gardens, even a replica of Shakespeare's Globe theatre can be found at Balboa Park - which is sometimes referred to as the city's answer to Central Park, probably inaccurately as it offers so much more.
If you visit Balboa Park in July, it will feel even more LGBT friendly than usual as it is also home to the annual San Diego Pride festival. Its one of the biggest Pride celebrations in the United States and is still firmly rooted within the community, donating more than $2.5 million dollars to good causes. Although an estimated 250 thousand people attended in 2018, its roots are much less grand, going way back to a small parade in 1974. If you're interested in the history of LGBT San Diego, you should also check whether the LGBT + San Diego exhibit is still showing at the San Diego History Centre, also situated in Balboa Park. We also paid a flying visit to Kaaboo Del Mar - a massive festival with sea views which features comedy, art, pool parties and huge acts like Blondie and Katy Perry this year.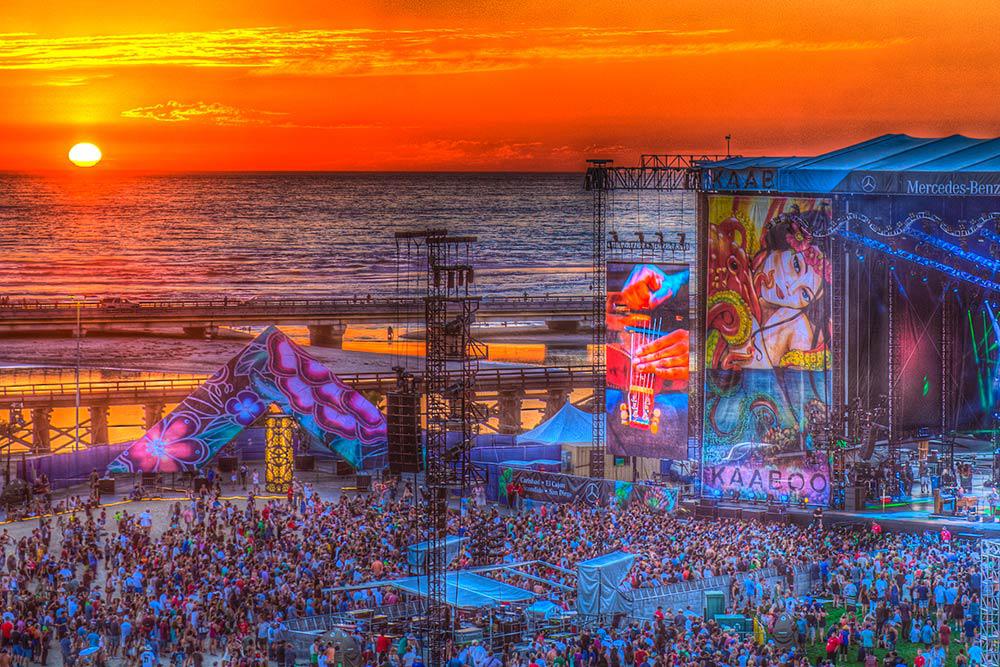 San Diego has always had some killer draws: a great year-round climate, miles of beaches, epic parks, the list goes on. We're not exactly sure what took it from beige to sexy, but the influx of different cultures probably has something to do with it. From Philly surfer to film star; Mexican to lesbian. Each of them carving their own communities in the larger context of the city. When even the locals feel like they're on holiday, its going to make yours go all that much better. Find out more at sandiego.org.
Looking to take your own road trip adventure? Booking through Rentalcars.com is a great way to guarantee the best possible rates. Rentalcars.com compares over six million prices every day on all car groups, including luxury cars, people carriers, minivans and automatics. It's easy to book at Rentalcars.com.
Aer Lingus, Ireland's only 4-star airline flies to LA via Dublin where passengers can save time and pre-clear U.S. customs – visit aerlingus.com to book your flight.
Hear Emma & Dean's full adventure in San Diego on their podcast, here.