The Wild West Hollywood
The final stop on Emma & Dean's epic Southern California Roadtrip was West Hollywood - the heartbeat of Los Angeles and the epicentre of LGBT life in California. Dean McCullough was chomping at the bit to check in and see the sights.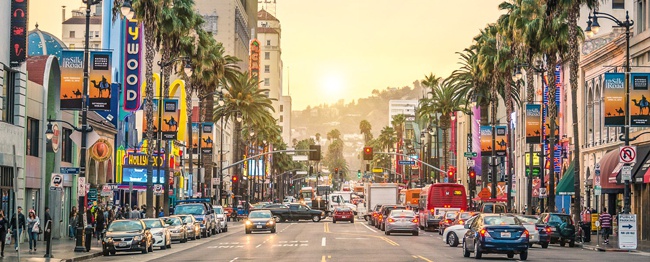 Whilst driving into Los Angeles on the freeway, bumper-to-bumper in the infamous LA traffic, we see it there in the distance: nestled into the Hollywood hills and just visible in the California heat (and smog) is the fabulous Hollywood sign. Created in 1923 the sign was originally created for local real estate company 'Hollywood Land' but due to increasing recognition the 45 foot tall name tag was left up. It doesn't matter how many times you've been to Los Angeles, when you catch your first glimpse of the sign, it's sends shivers up your spine just like the first time. Geographically and culturally at the heart of LA is the city of West Hollywood.

We checked into the Grafton on Sunset, located perfectly on, slap bang in the middle of everything you need. Sunset Boulevard is over 20 miles long, but only in West Hollywood does it become the famed Sunset Strip. The rooms are just what you expect from a Hollywood hotel, small but luxurious, plenty of mirrors, a stocked mini bar and a decent sized pool.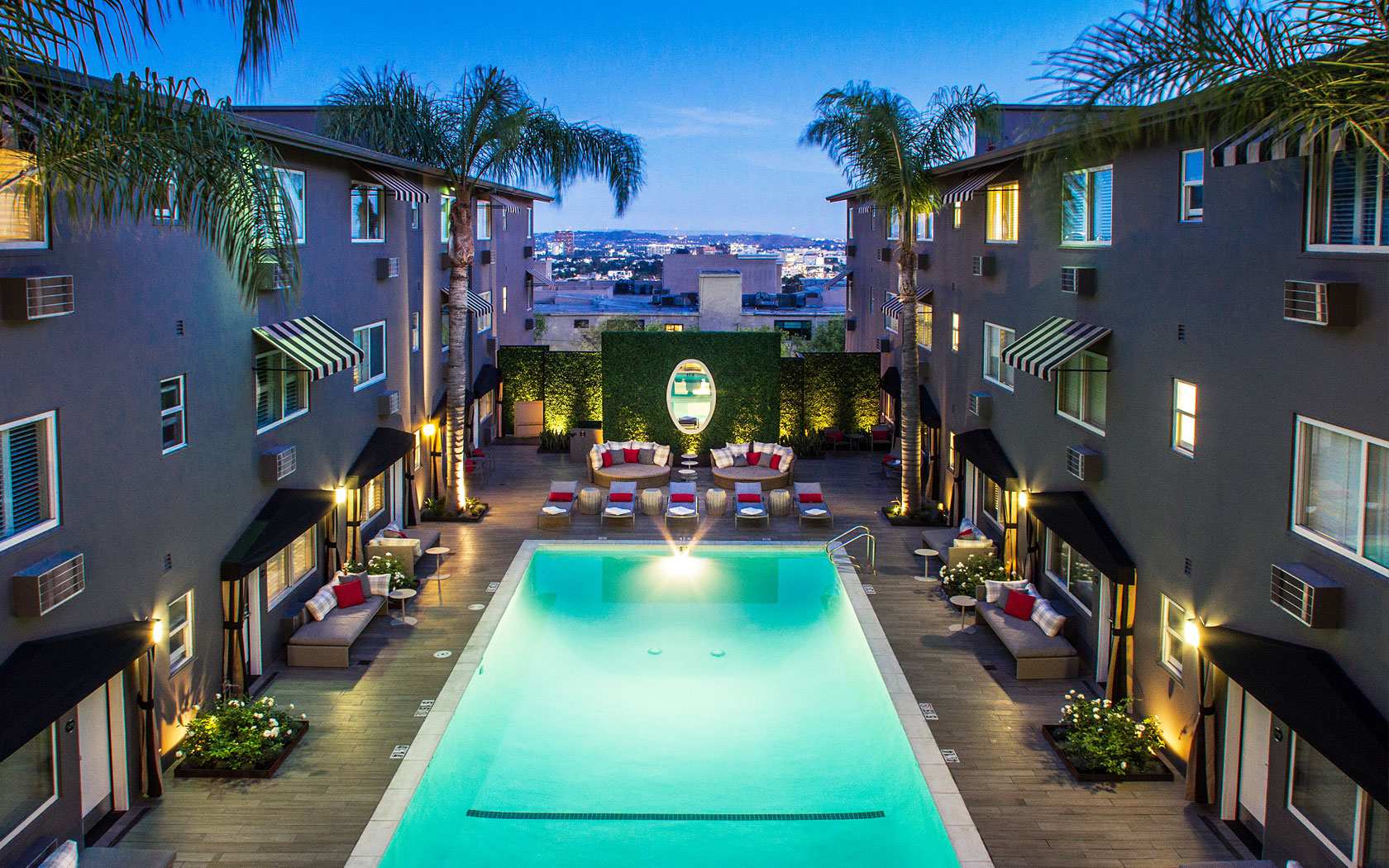 There was no time to have an afternoon dip as it was off to famous fish joint Connie & Ted's to meet the General Manager Matthew DeMarte. Located right on Santa Monica Boulevard, this place is the perfect dating spot before a night on the town (providing the date goes well) and I couldn't recommend the Oysters more. Matthew was extremely proud of the fresh produce Connie & Ted's have on their menu. I was particularly fascinated to hear that some of their fish being are Fed-Ex'd overnight from New Zealand. Emma had never been interested in oysters before and with them being an aphrodisiac and our quest to get her hitched failing miserably, I thought this would be the perfect chance to get her hooked, literally. Matthew ordered 12 different types from all over America which really is the perfect conversation starter at any dinner party. Connie & Ted's is just the right place to start your night on the on Santa Monica Boulevard.

LA has a reputation of being 'spread out' and 'inaccessible' but West Hollywood is a fairly walkable 1.9 square miles. Or more if you go hiking up and down hills as we did. Its a very famous LA 'thing' and with both Emma and I sporting a tequila fog and jaded look from the night before, it was time to hit Runyon canyon. We were with Bikes and Hikes LA who offer guided walks and bike tours around West Hollywood and Beverly Hills. I had done Runyon Canyon on my last trip to LA, but I highly recommend doing it with Danny from Bikes and Hikes - he knows all the celebrity houses of the canyon and he even tells you how to walk to get the perfect 'J Lo' bum. I know that you're coming down with jet lag and after too much red wine on the flight, the last thing you're going to want to do is hike a mountain at 08:00am - but trust me, when you get to the top and look out across a sleepy Los Angeles, you will feel like the king of the world. It sets you up for the day and your hangover/jet lag/comedown or whatever you've got going on will be swept away with the beautiful morning breeze. Also, it's thee perfect place for a 'look at me I'm in LA climbing hills' shot for Instagram - the likes are worth it alone.
I can see why LA folk are addicted to these hikes, they say it's like therapy and in fact most therapists will take their clients up Runyon canyon rather than sitting in an office, which makes perfect sense. The walk alone will heal the soul and if you think you'll need a lie down afterward, think again. Danny's company also offers bike tours, which is the perfect way to get your bearings if you've never been before. And don't worry, they are e-bikes, so very little leg power is needed. The tour starts in WeHo (that's local slang for West Hollywood) and makes its way right up into Beverly Hills. We didn't manage the whole thing due to a busy day ahead but the 32 miles of education, exercise and sightseeing makes it a staple excursion for many returning visitors as there is just so much to see and do in West Hollywood. Doug our tour guide was very easy on the eye and if there was something about Hollywood he didn't know, it just wasn't worth knowing. If you get confused with the geography at all, they make it easy for you with the street signs - classy monochrome for Beverly Hills and gun-shaped blue signs for WeHo, because they're wild!

Now I love an exhibition as much as the next well travelled gay, but don't really think of LA as a destination for museums and galleries. However, the ONE gallery, West Hollywood have offered up a space for you to get a bite sized look at old Hollywood from an LGBT point of view, it has an interesting story and makes a nice stop if trying to impress a friend or relative. They also offer 'deep dive' opportunities at the largest collection of LGBT materials in the world at the University of Southern California's ONE archives. At the moment they have an 'I Almost Ran Over Liza Manelli' exhibit on which was, interesting. Go have a peruse and I hope it ticks your cultured box. All that hiking and biking means it must be time for an afternoon cocktail....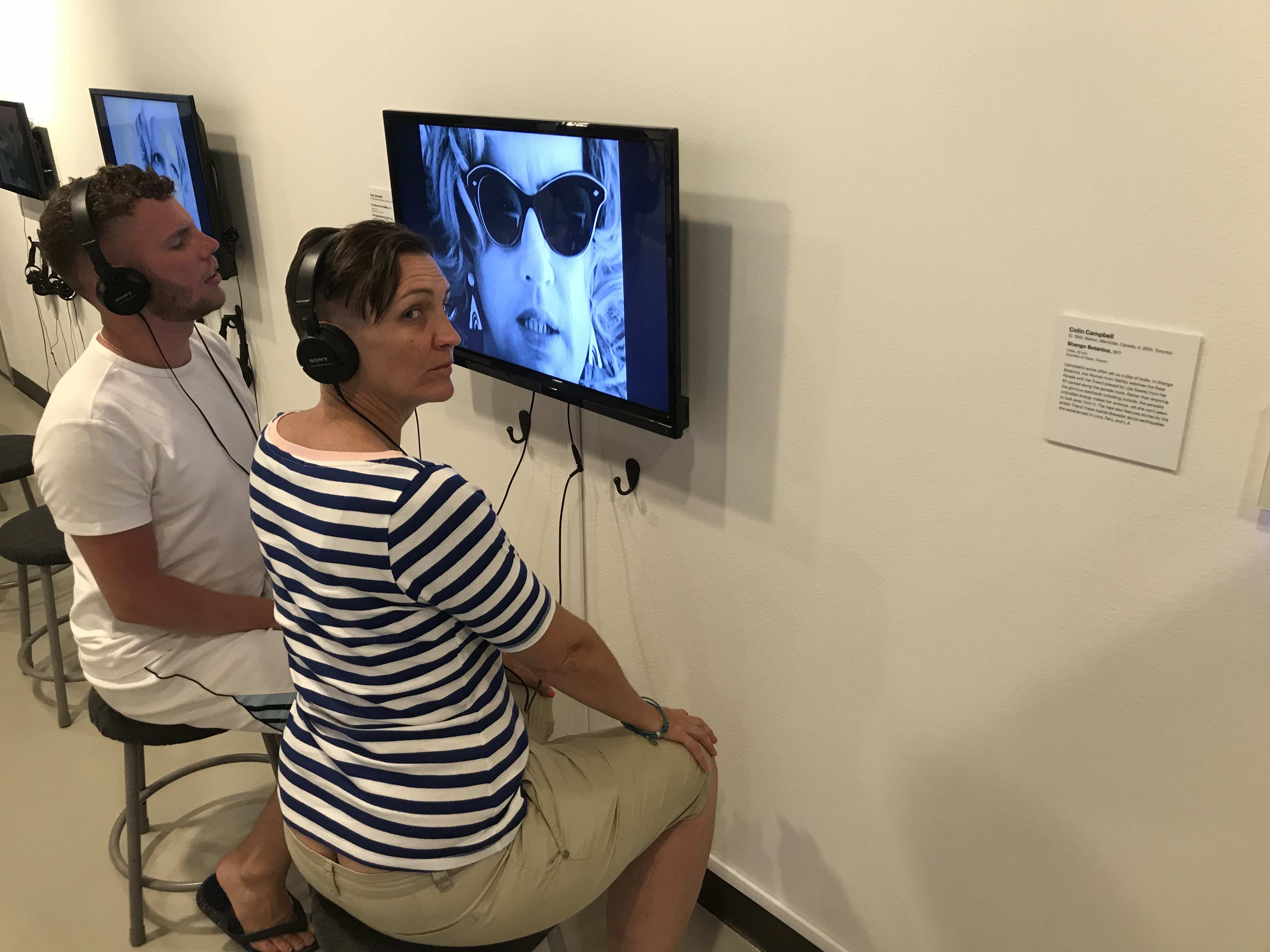 I know this place needs no introduction, being stamped the 'Best Gay Bar in the World' and 'Most Popular Pick-Up and Drop-Off point in the Country' by Uber & Lyfft , but The Abbey in West Hollywood isn't just a gay bar, or home to the fittest Go-Go boys and girls ever to grace the earth. The Abbey has the makings of an institution. We sat with General Manager Todd Barnes who talked us through not only their incredible collection of cocktails but their phenomenal community initiatives which in my opinion makes this place the 'Gay Town Hall' of America. At one point they held the biggest Bacardi account in the United States of America and whilst sipping my Mojito I was starting to realise why - those cocktails are strong! The outdoor seating and massive rainbow flag awning makes this the perfect spot for some afternoon nibbles with friends and the transient atmosphere allows parents to bring their kids along to play in the outdoor seating area. In fact, The Abbey in West Hollywood also holds a huge Father's Day day celebration - which is super cute. I highly recommend the Berry Martini, and if you're up for it - the Pineapple Mojito... thank me later. Oh, and make sure if you're visiting at night that your pockets are filled with dollar bills for the Go-Go boys and girls... thank me again!
Daytime drinking is easy in West Hollywood and after a few glasses of Pinot Grigio, and a dip in the gorgeous pool at our hotel, I was working up and appetite and luckily enough there was a table at celeb-hangout Cecconi's with our name on it. With super-moody lighting and stunning marble decor, this is my ultimate dine out dream when visiting West Hollywood. The Espresso Martinis are to die-for and set you up for the incredible feast ahead. Cecconi's is the perfect mix of modern Italian dining and I would recommend ordering a few dishes and sharing, which is what we did and it was plentiful. The pizza was a personal fave as it went perfectly with the Californian reds we were enjoying. We didn't see any celebs but with it being so dark and some booths so secluded, I'm going to tell myself the Kardashians were there, we just couldn't see them!
The Sunset Strip has evolved over the last few decades and in recent years we are seeing less music venues and more of a comedy crowd taking residency with comedy clubs on every corner. Whilst having dinner at Cecconi's we fancied checking out the comedy on offer. A quick Google and a half-hour later, we were at The Comedy Store, two beers in hand (as it's a two drink minimum) laughing at Donald Trump jokes and watching their first all-transgender Roast Battle.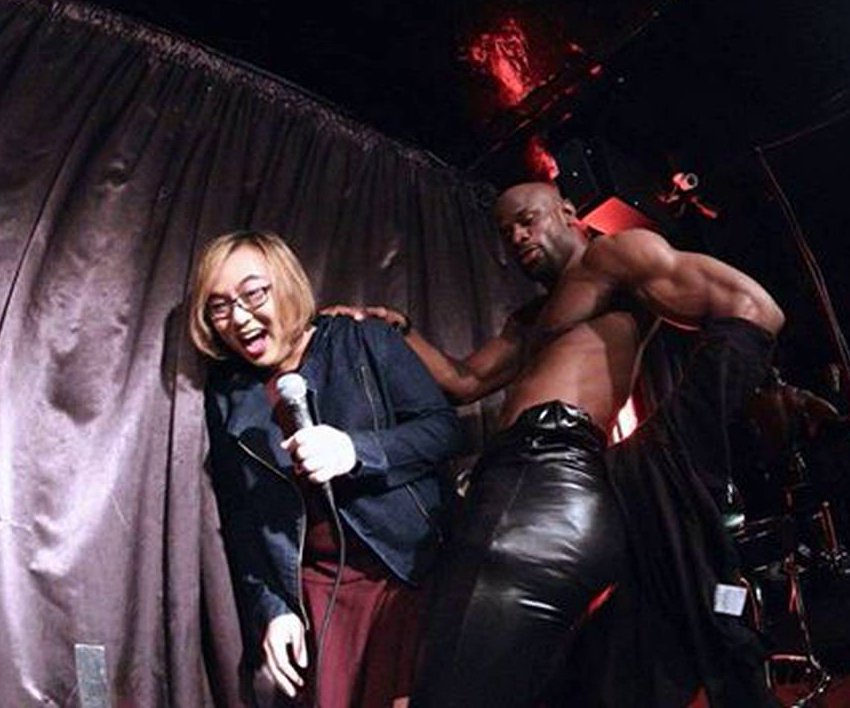 One thing lead to another and all roads lead to The Abbey, which seems like the usual route home for most! It was 90's night and a different set-up to when we stopped by for cocktails during the day. If you're into sipping those really strong cocktails as mentioned above, whilst bopping along to 90's classics - and Right Said Fred - then head there on a Tuesday night. Just be prepared for that hangover hike on Wednesday morning. After twerking with a load of really tall girls from Sweden til god knows what hour it was time to hit the sack.
On our last day in West Hollywood, and feeling the effects of 10 days on the road we were in desperate need of a big breakfast and a smoothie! Open around-the-clock, Kitchen24 excels in everything from smoothies to soups, mac-and-cheese to fried chicken sandwiches, and too many egg dishes to name. Sit outdoors on the boulevard for great people-watching. I recommend a stop to Kitchen24 at least twice when your in WeHo just to meet the interesting folk visiting at different times of the day. A great place for solo travellers who want to meet people over delicious (and huge) meals!
Our last stop on our trip involves needles - so if you're squeamish, look away now! You cannot go to West Hollywood without a trip to some sort of spa, wellness centre or indeed rehab! We were taken to the beautifully clean and quaint Rehab Wellness to meet Nurse Garrett and his team. I'm not a fan of needles, but the way I was feeling and in one final, desperate attempt to feel like a Hollywood superstar, I would bite the leather seat whilst Doctor Garrett injected my right buttock with a double shot of B12, B complex & amino acids. If that wasn't enough, I requested a booster of Glutathione which apparently helps you burn fat quicker (it was going to take more than one boost to burn of the 50,000 calories we had eaten in the last 10 days). The clinic was thriving with pregnant mother, fitness folk and 3 stunning doctors all sporting their blushing complexions and bright eyes. We prayed to look like them when the shots kicked in before our flight home.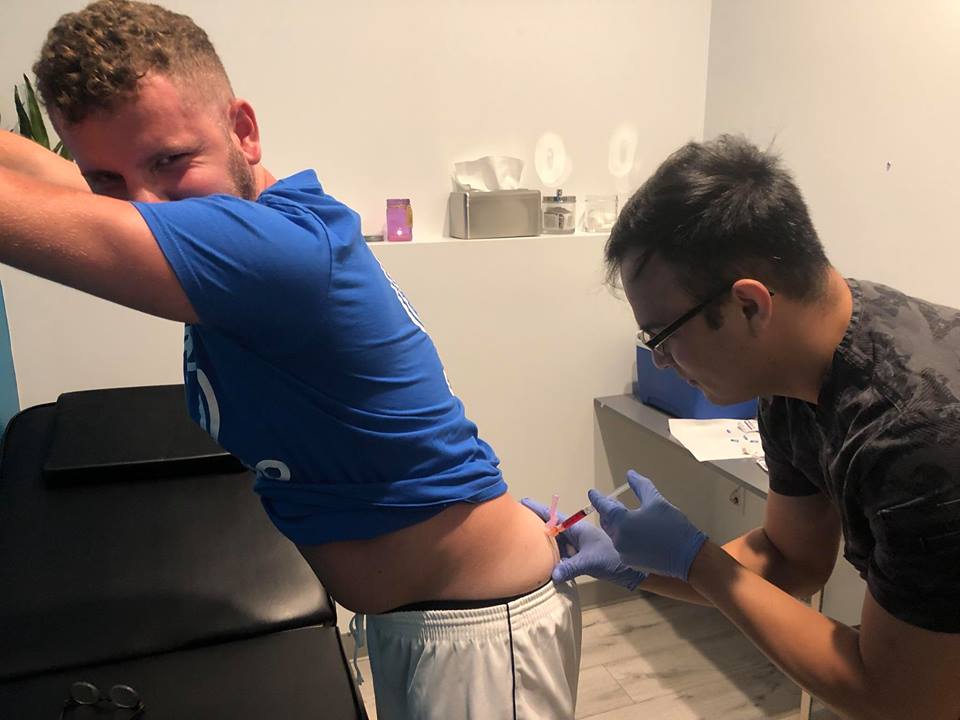 I knew West Hollywood would be a highlight on this trip, but thanks to staying right on the strip, taking in the sights by bike and meeting up with locals I really felt at home - which is exactly the kind vibe they are going for. As an LGBT person visiting WeHo, you won't need to stick certain streets to hold your lovers hand; there aren't particular gay spots for dining or dress codes to make you fit in. West Hollywood is all about standing out, being yourself, and having fun - and believe me, we had fun! Go there soon but be prepared to keep going back. Find out more at visitwesthollywood.com.
Looking to take your own road trip adventure? Booking through Rentalcars.com is a great way to guarantee the best possible rates. Rentalcars.com compares over six million prices every day on all car groups, including luxury cars, people carriers, minivans and automatics. It's easy to book at Rentalcars.com.
Aer Lingus, Ireland's only 4-star airline flies to LA via Dublin where passengers can save time and pre-clear U.S. customs – visit aerlingus.com to book your flight.
Hear Emma & Dean's full adventure in West Hollwood on their podcast, here.