Travel Review: Madeira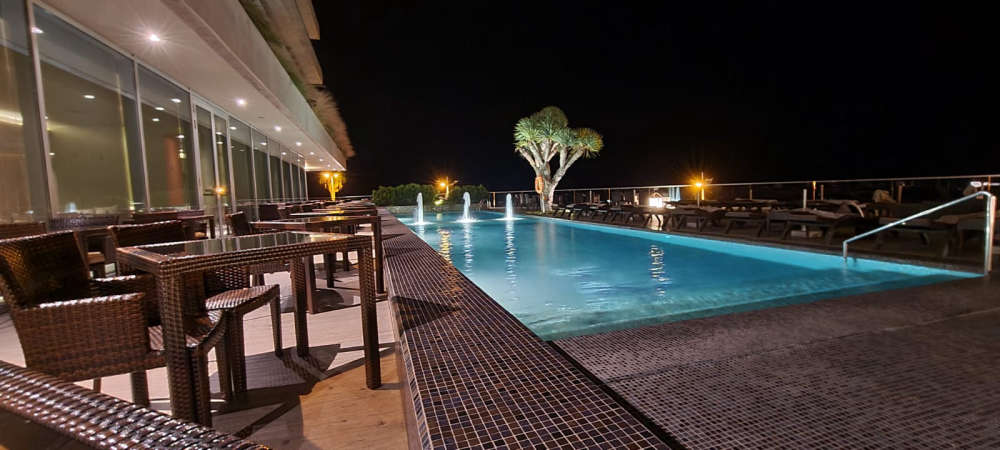 Move over Gran Canaria, because Madeira is the Portuguese island that deserves your attention. Located about 200km north of Gran Canaria in the vast Atlantic Ocean, Madeira offers a different kind of holiday experience. If you're looking for non-stop partying, this might not be the place for you. However, if you appreciate the serene beauty of a slightly quieter destination (I'm definitely not using the word sleepy), then Madeira is an absolute gem.
I decided to surprise my boyfriend with a short weekend getaway, eager to discover what all the fuss was about. It's easy to reach the island from airports across the UK, with a flight time of around 4 hours. If you plan ahead and explore different options, you might even find flights for under £50, especially during the off-peak seasons – a real bargain! We chose to fly in mid-October and landed at Funchal airport, the island's only airport. The approach to the airport is both thrilling and breathtaking, as the plane takes a sharp turn to align with the runway, surrounded by lush greenery that feels like flying into a forest. Before we knew it, we safely touched down on the airport runway built over the sparkling sea.
The island's main town, Funchal, is just a 20-minute drive from the airport. You can either take a taxi for approximately 40 euros or hop on the 5 euro bus. However, I highly recommend renting a car to truly explore all that Madeira has to offer. While Funchal is charming and delightful, there is so much more to discover on the island.
For our first two nights, we stayed at The NEXT Hotel, a beautiful property situated in a collection of high-end hotels on the outskirts of Funchal. The hotel impressed us with its spacious rooms, many of which boasted balconies overlooking the mesmerizing sea. Upon arrival, we were greeted by the sight of a massive cruise ship leaving the port. We took the elevator to the hotel's rooftop bar, where we were treated to a fantastic selection of drinks, including refreshing cocktails – the perfect opportunity to capture some envy-inducing selfies for our social media.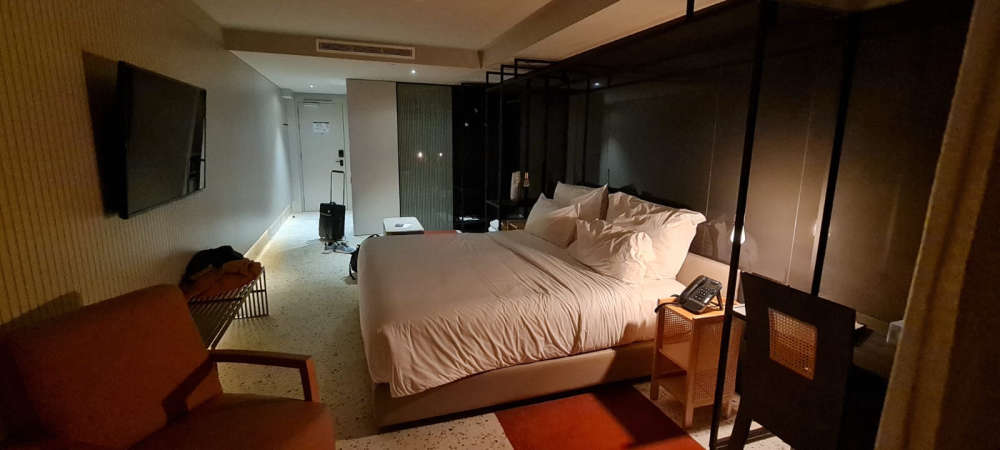 The hotel also featured a rooftop pool and several other pools, accessible via a bridge over the road, leading to another section of the property. This section even offered direct access to the sea, although I must warn you, the water is quite chilly! However, it does wonders for clearing away any remnants of a night-before hangover. The hotel's buffet breakfast was great, and its proximity to the local town made it a convenient base for exploring.
Funchal itself is a quaint little town with its own unique charm. We stumbled upon a local bar and then decided to rent electric scooters (6 euros for 30 minutes) to explore the town centre. If you're someone who thrives on vibrant nightlife, Funchal may not offer an abundance of options – there's only one bar on the island that bills itself as a gay venue. However, after reading mixed reviews, we decided to pass and instead discovered a cozy cocktail bar that served some of the most delightful cocktails we've had in a while. We also wandered down the main street, a narrow, bustling street teeming with bars and restaurants, perfect for people-watching. Vegetarian options were somewhat limited, but seafood lovers will be spoiled for choice.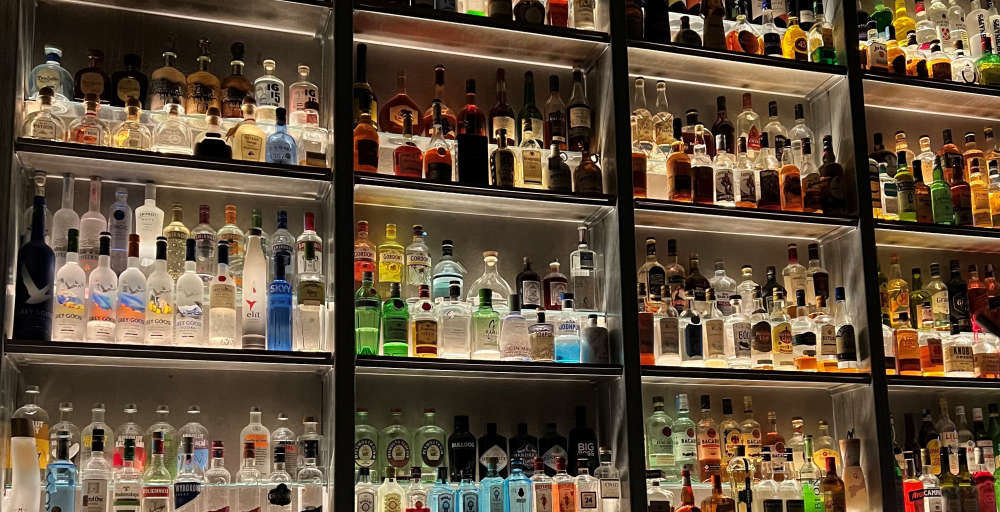 During the daytime, Funchal can be packed with activities. We started the day by taking a cable car ride and in the afternoon, embarked on a thrilling three-hour whale-watching catamaran adventure. Unfortunately, we didn't spot any whales, but we did get soaked – I mean, completely drenched! Nevertheless, a visit to a seaside wine bar and basking in the sun quickly remedied our damp predicament.
Eager to explore the rest of the island, we decided to rent a car. There are several places in Funchal or at the airport where you can rent a car, although I must admit it can be a bit pricey. We paid 200 euros for a 24-hour rental, but we were informed that this was an unusual rate due to high demand. The roads across the island are incredibly well-developed, with a network of tunnels and bridges that whisk you through picturesque coastal towns and awe-inspiring landscapes. Every turn we took revealed yet another breathtaking view. Our first stop was the town of Seixal on the north coast, where we strolled along the famous Black Beach, with its towering cliffs evoking a sense of the Thai islands. We continued our drive around the island's northern region, frequently stopping to capture photos whenever we could. Along the way, we discovered another cable car, boasting one of the steepest ascents in Europe. For a mere 10 euros round trip, we couldn't resist the temptation to experience it for ourselves.
For our final night, we treated ourselves to a stay at the luxurious Saccharum Spa & Resort in Arco da Calheta. This elegant 5-star hotel welcomed us with convenient parking and a grand sweeping staircase upon entering the reception area. The rooms and balconies were incredibly spacious, featuring an open-plan design with a door-less shower that requires a level of comfort with your travel companion. The hotel offered multiple bars and restaurants, including a sky bar with nightly entertainment. There's also a beach club located along the seafront, perfect for enjoying a mid-afternoon or pre-dinner drink. However, our first stop was the glorious rooftop infinity pool, which although a tad chilly, provided the ideal backdrop for those Instagram-worthy shots. On-site, they also had a heated indoor pool and an adult-only pool, catering to different preferences.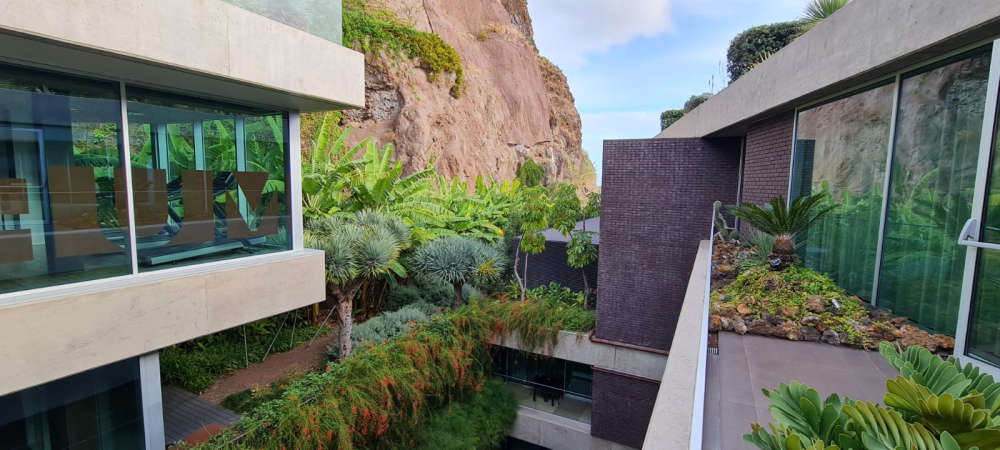 If, like me, you judge a hotel by its breakfast offerings, you won't be disappointed here. The extensive selection includes a variety of hot and cold dishes, fresh fruits, and even an omelette bar. You can also enjoy your breakfast on the terrace, witnessing the stunning sunrise depending on the time of year. Within a short walk from the hotel, you'll find a collection of small restaurants, predominantly serving fish-based dishes.
Madeira proved to be a surprising and beautiful destination, and our three-night trip felt like just scratching the surface of what it has to offer. We unanimously agreed that we would love to return to this charming, relaxed, and fun-filled island."
You can check out the Next Hotel and the Saccharum Resort & Spa for your next trip