About Jessie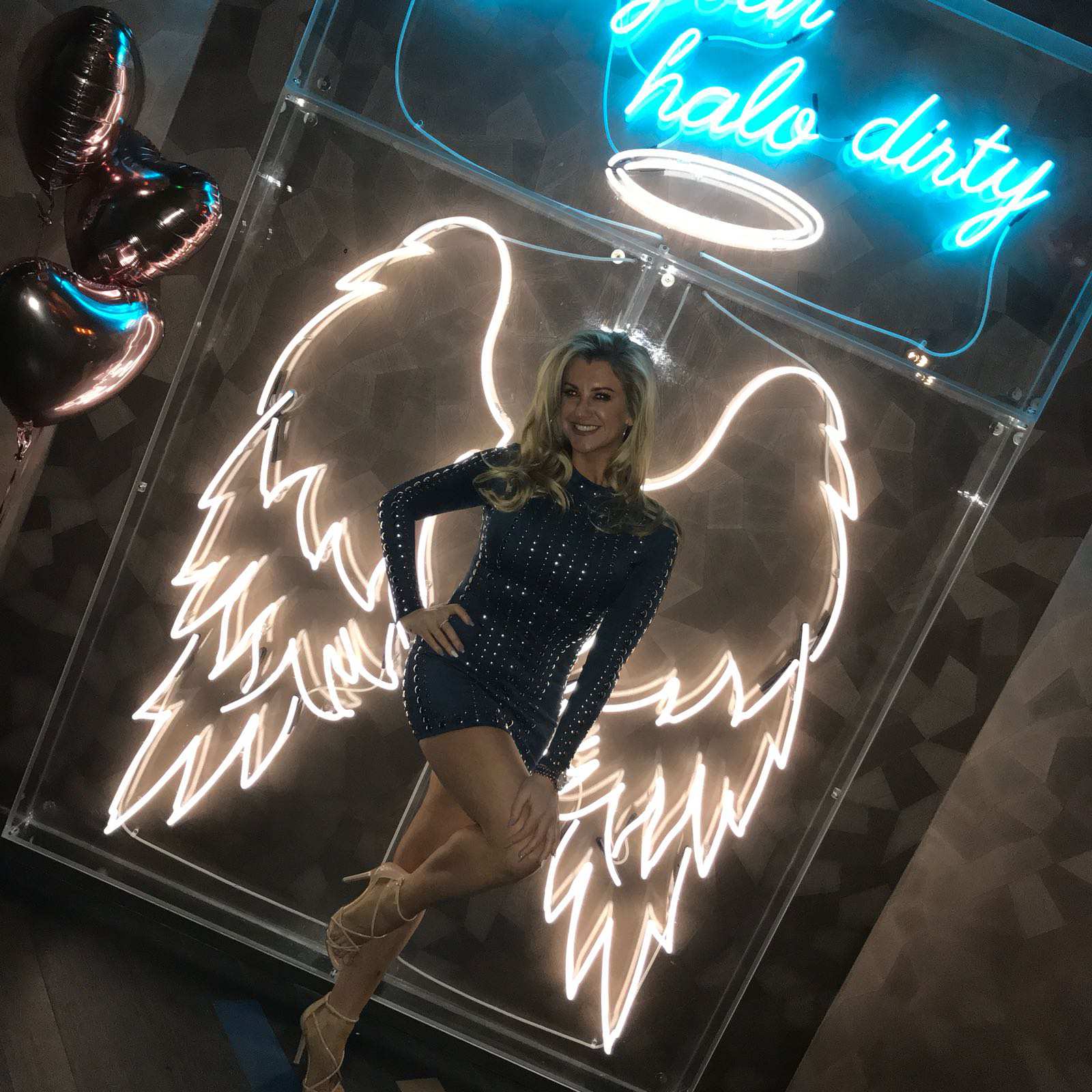 Jessie Brooke on Gaydio...
---
Jessie began performing in her very first London West-End show at just 6 years old as Molly in Annie at the Bloomsbury Theatre. She appeared in more west end shows and TV with her favourite role to date playing Carly in No Sweat for two years – BBC1. Jessie's radio career began in 2007 whilst living in Spain and then came back to the UK to work on Time 107.5 and Fix Radio. She joined the Gaydio team in November 2017.
We asked Jessie some questions...
Life at Gaydio...
What's the best thing about working at Gaydio?
It's so good to be able to go where the show and listener takes you, without having to many ties on what you can and can't say/do. It makes hosting the breakfast show with Matt so much easier and care free.
Who's the biggest character?
Definitely Kriss Herbert! I remember the first time I stepped into Gaydio towers and Kriss was the loudest character there… Think he mentioned his wedding? (that's a first haha)
If someone reading this has never listened to the breakfast show, why should they?
It's so off the cuff and we have so much fun. I have a great on-air relationship with Matt and it doesn't change when the show finishes. It's real, fun and raw.
Music...
What's your most listened to track?
Oh can I have two? Fade by Alan Walker and Silence by Delirium….. Wow there's so many songs I love!!
What's your karaoke track of choice?
Has to be All that Jazz from Chicago…. Love a bit of musical theatre, babez!
First single you bought?
Kylie Minogue – Hand On Your Heart
Time to get personal...
Thong, pants or boxers?
Thong always!
What's the best piece of advice you've ever been given?
Say yes to every opportunity that comes your way.
How would your mates describe you in three words?
Crazy, kind and ambitious.
Butch or femme?
Femme (lipstick is so sexy)
Life across Gay UK
Where is your favourite place to go out?
It doesn't matter where I go, as long as long as I'm with the people I love and care about, it's always a good time.
Favourite restaurant?
I love a good tapas restaurant with a nice Spanish vibe and good Spanish tunes. Always great to reminisce the decade I lived in Spain and try to speak some Spanish (of what I can remember?)
Tell us a little known fact about yourself
I have a Haribo addiction!
---
Twitter - @thejessiebrooke