Lewis Jenkins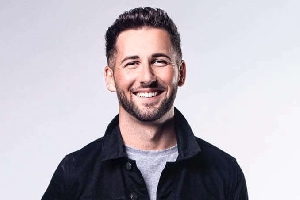 Lewis Jenkins
Friday 01:00 - 02:00
Lewis Jenkins keeps your night alive - in the mix across the UK every Friday from 1am!
Lewis grew up with an absolute passion to playing music annoyingly loud so that all his neighbours began to moan. After repeatedly listening to Ibiza classics such as Paul Van Dyke, Sonique & ATB - He knew one day he wanted to stop playing them out of his Dads cassette player and to crowds of people. Fast forward to 2016, Lewis took a 2 month career break to live in Ibiza which actually led to a 5 month "educational trip" (he swears this was not a 5 month bender) and decided to quit his day job and put 110% into becoming a DJ.
Coming back to the UK he secured weekly residencies across Liverpool LGBTQ scene. He then moved onto the Manchester gay scene and played across some of the biggest clubs in the Gay village, where his journey truly took off. You can now find him based in London as a resident DJ across some of the biggest venues and radio stations in the UK, France and Australia, how lucky we are to have him!