Brian Day and The Mirrorball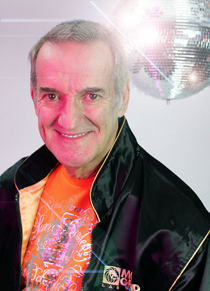 Brian Day started in radio many years ago when he landed a dream job on BBC Radio 1 Club – a show that went out every weekday from 12noon – 2pm from a different location in the UK for 3 years and was a regular presenter on the live show as well as a Saturday afternoon show from the BBC in London. He was making the most of his Radio 1 publicity so got a London agent and worked at many clubs like the famous Marquee Club in Wardour Street as their Saturday night DJ as well as touring the South of England for many years with a huge Mobile Discotheque – complete with Go-Go Dancers and personalised jingles from artistes like The Beatles, Stevie Wonder and Cliff Richard. Two vans with four road crew were used to carry all the equipment and was always busy...even working abroad at American Air Bases in Turkey. Once while waiting to see his Agent, Brian says he was chatting to a young guy who was in the room and waiting patiently to see the same Agent, the young man said his name was David Jones but was thinking of changing it....he did - to David Bowie.
Brian moved into Commercial Radio with a job at Plymouth Sound in Devon in the early 1980s and spent a very happy 9 years there. The years moved on and so did Brian, Red Dragon Radio in Cardiff, The GWR Network in Bristol, 2CR Bournemouth, 210 Reading, Regional Station's Jazz FM in London / North-West England and many other Commercial Radio Stations around the UK.
Brian has also worked as an Actor on many TV programmes over the past 20 years too – Coronation Street, Emmerdale, Shameless, Casualty, 999, The Bill, A Touch of Frost, Heartbeat, Band of Gold, Hollyoaks, Miss Marple, Boon, Dalziel and Pascoe, Peak Practice, Brookside, Prime Suspect, Trainer, Lipstick on your Collar, The Darling Buds of May, In Suspicious Circumstances, Woof, The House of Elliot, Between the Lines, Dangerfield and The Ruth Rendall Mysteries as well as several big movies like Four Weddings and A Funeral, That Summer and Frankenstein – The Movie (and NOT as the monster!).
Brian is the only on-air presenter (apart from Programme Controller Toby) who remains from the original team from Gaydio 1 back in 2006 and has now presented over 100 afternoon community shows. Brian is still on The Exchange occasionally and also every week on The Mirrorball.
Website: www.brianday.co.uk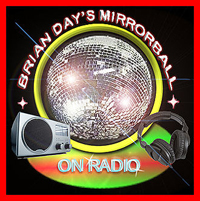 THE MIRRORBALL WEDNESDAYS 9pm - 11pm
The Mirrorball is a weekly two hour feast of Disco Dance Classics with HiNRG favourites and Eurobeat. Music from the late 70s, 80s, and early 90s - hear songs from such legends as Eartha Kitt, Grace Jones, Evelyn Thomas, Sinitta, Miquel Brown, Diana Ross, Divine, Gloria Gaynor, Barbara Pennington, Carol Jiani, Bananarama, Sinitta, Village People, Angie Gold, Sylvester and Hazel Dean........and yes, there really is a big Mirrorball in the studio for every show!
Playlist 22nd December Playlist 29th December
Playlist 5th January Playlist 12th January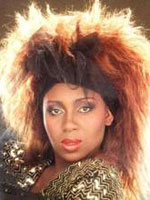 In the Studio Wednesday 19th January CAROL JIANI

Website: www.themirrorball.net

?xml:namespace>?xml:namespace>