Adoption isn't the only way: Foster
Rewarding. Life Changing, Amazing; these are just a few words used to describe being a foster carer.
Statistics show that those identifying as LGBT are more likely to consider adoption as a way of having a family, however with the number of children coming into care, fostering could be more attainable and just as rewarding.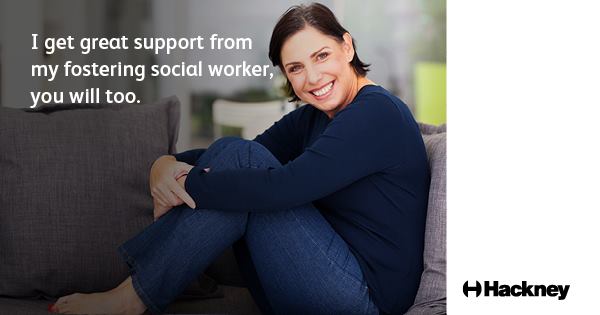 Like adoption, the decision to foster is not always an easy one, requiring careful thought and understanding. Fostering embraces and exposes the core of who you are; your ability to care, your ability to guide and support others but most importantly to provide a safe home environment for children and young people.
Children come into care for different reasons and so, some placements are made on a short term basis, lasting from two weeks to a few years with the hopes of them returning to their birth families. Alternatively, if it is not deemed safe for a child to return to their birth parents, then arrangements may be made for the child to remain in care long-term meaning until they are at least 18 years old.
There are a number of reasons a person may not be approved as a foster carers, i.e. not having the space within their home or not having the capacity to meet the needs of a child due to a busy lifestyle. Your sexuality should never be one of them. Hackney is a diverse borough and we want foster carers that reflect this.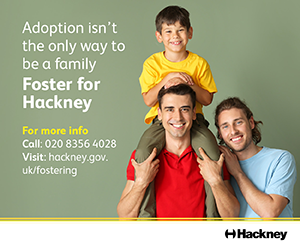 LGBT Foster Carer Amanda said: "The key with any safe, secure environment for a child is love and support and it doesn't matter what colour, what sexual preference, or what religion you are. Hackney Council looks very holistically at how these children are supported, so putting those barriers up wouldn't make sense for the children in care."
As an LGBT applicant you will be subject to all the same checks and processes as any applicant. We have other foster carers that you can speak to during your decision making process and we are here to guide you through making a decision that is right for you.
If you're looking for your amazing, the London Borough of Hackney could be looking for you.
To find out more about becoming a foster carer with the London Borough of Hackney or whether fostering is right for you, call 020 8356 4028 or visit us.