BBC TV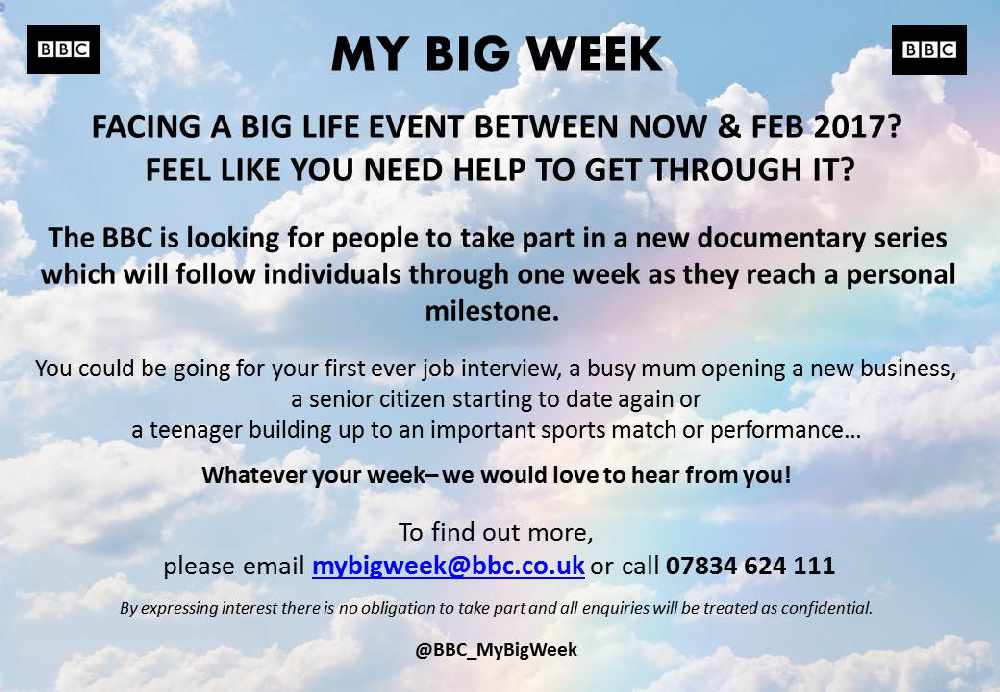 My Big Week is a new 6-part observational documentary series for BBC2 that will follow the stories of 12 individuals who are going through a life changing eventful week for them - be it a wedding, bringing home babies, going on the first date since the loss of a partner or attending their first job interview, to name just a few.

Individuals will be filmed using a fixed rig set up (think 24hrs in A&E / First Dates) and filming will take place during the 3-4 days prior and including the big event itself so we can see how the individual copes with the pressure of getting ready and then facing their big challenge/event.

We're looking for individuals with a great story and who feel that they need help to get through their big week - be it emotional support, the need to learn more confidence or something more.

Filming can take place anytime between now and February 2017 and could be located anywhere around the UK.
Fill in the form below, if you're interested or just want to know more, and someone will be in touch. Or just email mybigweek@bbc.co.uk