Naked Attraction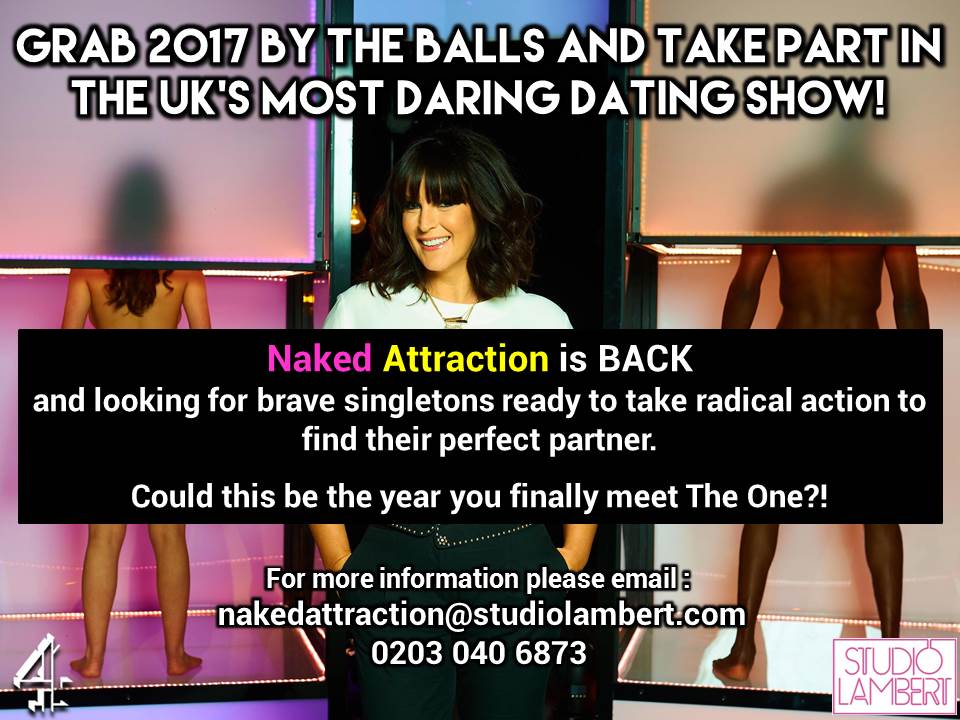 Channel 4's Naked Attraction is back for a brand new series and looking for the UK's bravest singles to apply.
- Applicants must be over the age of 18 but apart from that, there are no limits on who can apply (any gender, any sexual orientation, any body type etc etc. And there is no upper age limit).
- Auditions will be held in London, Manchester, Newcastle and Bristol throughout January and February. Auditions are by invite only, so to be in with a chance, please get in touch with the casting team for an application form.
- For an application form, simply send an email with your name, age, phone number, where you're from and a recent photo of yourself (not nude!) to nakedattraction@studiolambert.com.
- Alternatively, leave us a voicemail with the same info at 0203 040 6873.