My Pride Hero: Win Brighton Pride 'Fabuloso In The Park' Tickets
You can win a pair of passes to 'We Are Fabuloso supported by yahoo', Brighton & Hove Pride's epic fund-raising festival on Preston Park this August 6th and 7th...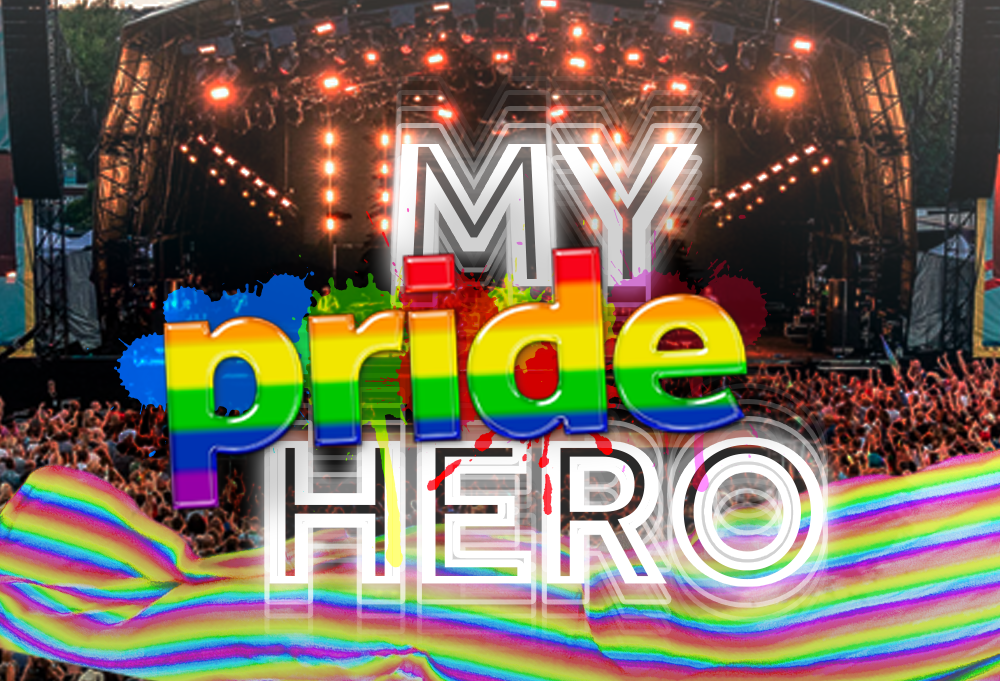 There's twenty tickets up for grabs, but in a contest... with a difference.
Rather than picking winners at random, we wanted to make sure that the people who really deserve a Pride to remember, get to win their way in.
We need your help
It's simple, tell us someone in your life or in your community that's gone the extra mile to make things better for other people – nominate them as your Pride Hero.
It could be someone who helped you come out to a family you thought would never accept you…
Or fund-raised against all odds to help local LGBTQ plus groups… Maybe it's someone who you look up to, who gave you the strength to be the real you, just by being themselves - out and proud.
This is your chance to make sure those people in your world know they're appreciated.
How To Nominate Now
Tell us who you are nominating below and explain your reasons for picking that person. Give us enough detail so that our judging panel are able to get a feel for what makes your pride hero so special. The independent panel will then pick the five most inspiring Pride Heroes to send to Fabuloso with a pair of tickets…
What's in it for me?
We don't expect you to be utterly selfless!
Every person who nominates a Pride Hero that's selected by the judging panel will get a pair of tickets for themselves too... so you can go celebrate being your true authentic selves together!
Don't miss out
The best way to make sure you don't miss out on Brighton and Hove Pride's main fund-rasising event it to buy a ticket today.
Join the party and help raise vital funds for those in need in our community...
About Brighton & Hove Pride
https://youtu.be/aYAPWwGhm0A
Brighton & Hove Pride is a glittering and truly inclusive community celebration that delivers an unforgettable day of Pride, a unique community fundraising event that has enjoyed amazing performances from international stars including Britney Spears, Kylie Minogue, Dua Lipa, Jessie J, Nile Rogers & Chic, Jess Glynne, Clean Bandit, Pet Shop Boys, Years and Years, Sister Sledge, Carly Rae Jepsen, Fatboy Slim, Paloma Faith, The Human League, Boy George, Ella Elre, and Ms Dynamite amongst others.
Described by The Guardian as "the country's most popular LGBT event," the Brighton & Hove Pride Festival is a vibrant celebration of all that is wonderful about the diverse communities that flock from Brighton, & Hove, around the UK and across the globe.
2022 sees the festival of diversity confirmed to have delivered a milestone £946,000 since its rebirth as a not-profit community interest company - Brighton Pride CIC. All tickets revenue raised goes directly to the operational and running costs of producing the Pride Festival, LGBTQ+ Pride Community Parade, Pride Village Party and community fundraising for the Rainbow Fund and Pride Social Impact Fund.
The Rainbow Fund has a remit to receive donations and to use them to give grants to LGBT and HIV groups and organisations in Brighton and Hove. The Pride Social Impact Fund benefits local good causes giving grants to a range of local groups.
Nominate And Win
For your chance of winning a pair of tickets for you and a pair of tickets for your Pride Hero, just enter the competition form below. Entries close at 23:59 on Friday 22nd July 2022. An independent judging panel will assist in selecting winners based on the positive impact that the nominated pride hero has had on their community and those around them. Good luck!
This competition has now closed...
Why not check out what else is up for grabs.