Brighton & Hove Rainbow Run
Looking for the perfect way to kick off your Brighton Pride weekend? The Brighton & Hove Rainbow Run is back for 2023!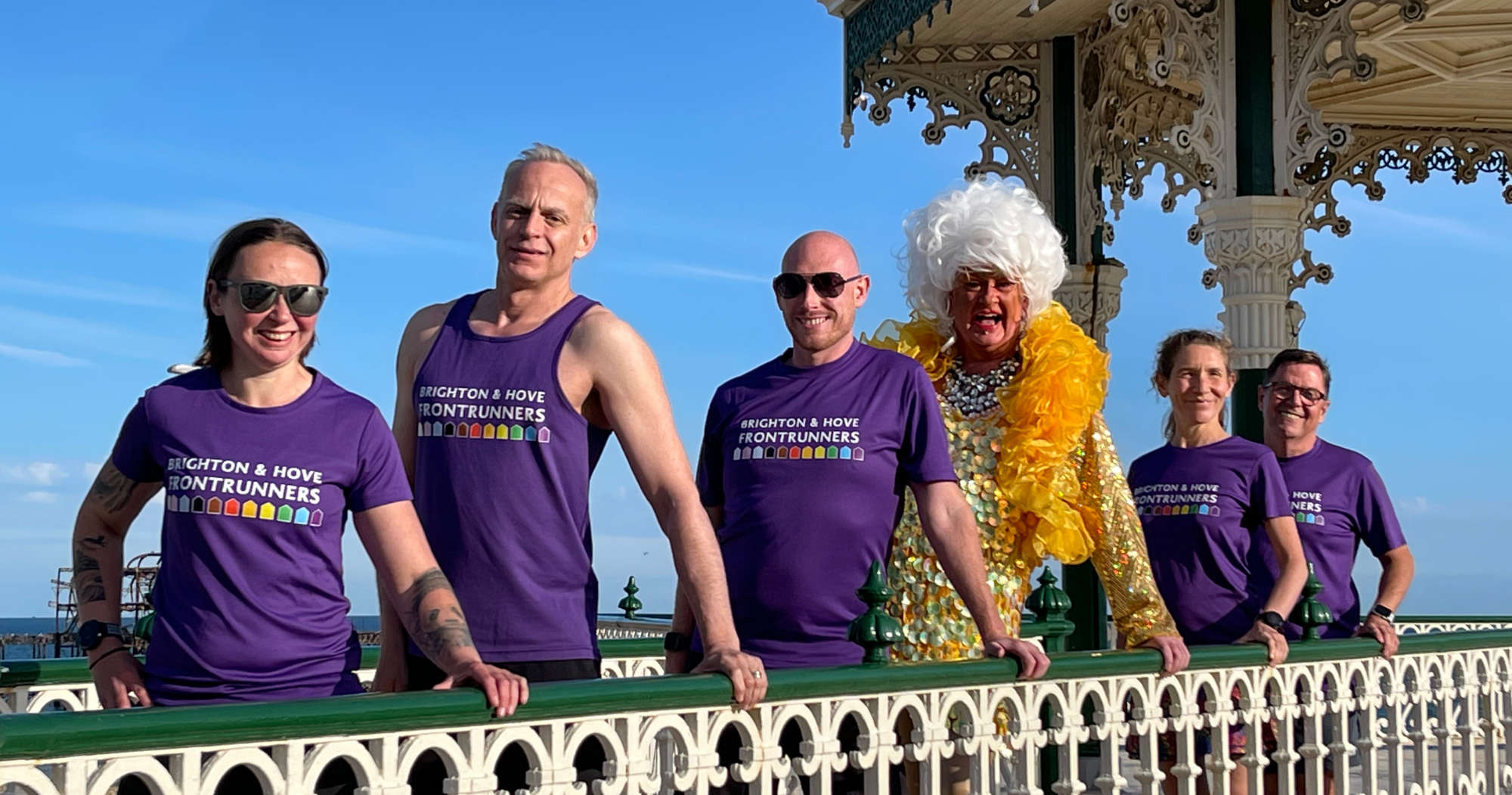 In 2022 the Brighton and Hove FrontRunners became the latest chapter in the worldwide LGBTQ Running Group to create their own charity run. The event was a huge success, raising over £2140 for local HIV charity, Lunch Positive.
This year they return to Hove Park bigger and better with more runner places and a lot more fun!
As a runner last year described it, you'll find the evening run the day before the Pride Parade to be "Something wholesome, before I go and get...[CENSORED]
SIGN UP TO RUN
This fun event will take place at 7pm on Friday 4th August 2022 - the same weekend as Brighton and Hove Pride - ideal for those wanting to include it as part of their weekend celebrations. The 5km Rainbow Run will take place in Hove Park, just a short walk from Hove train station and the seafront. The event has a festival/party atmosphere, with lots of colour, Gaydio DJs, drag queens and other entertainers.
Want to be part of it? Click here to sign up!