Gaydio in Tampa Bay

We sent Kriss and Nat to Tampa Bay for 3 days and 3 nights to see how much they could squeeze in to their visit. When you visit Tampa Bay, you're in for an exciting time. Whether you're racing through the air on a heart-pounding roller coaster at Busch Gardens, or taking a stroll down the stunning Tampa Riverwalk, you're in for a treat – not to mention the delicious local cuisine!
We started the trip with a chat to Mayor, Jane Castor (and her rather cute and excited dog)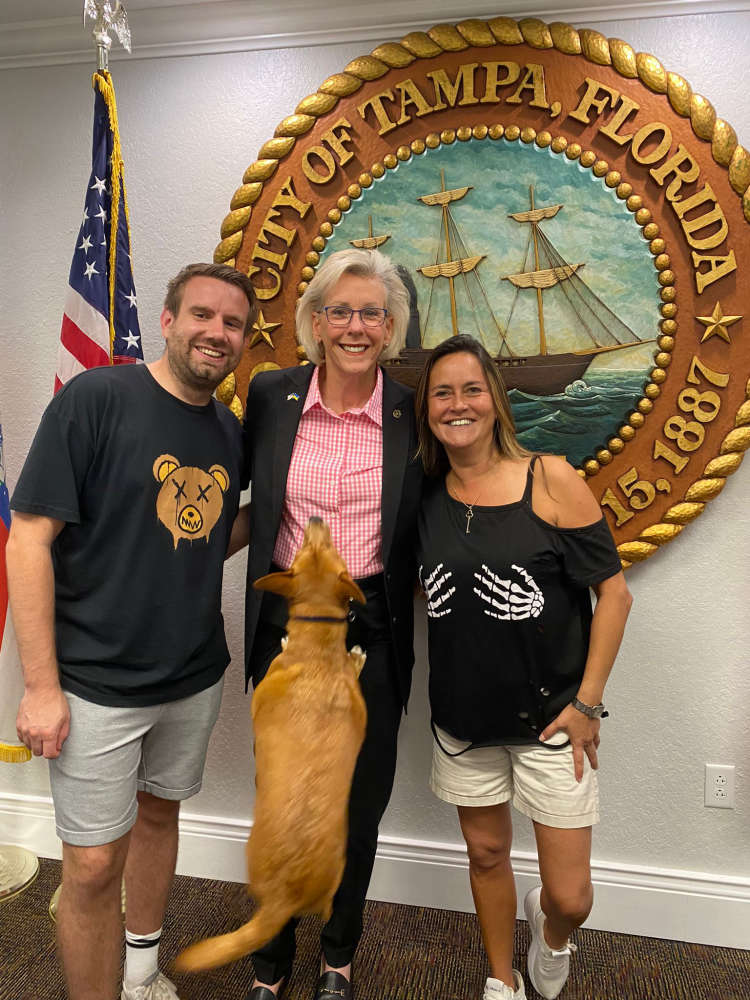 🎧 LISTEN
Tampa International Airport
Twitter: @FlyTPA
Instagram: @FlyTPA
Tampa Bay's primary airport for domestic and international flights routinely receives rave reviews from travellers as one of the best in the U.S and in the world. TIA's TSA staff ranks as the quickest and most efficient in the country with an average wait time of 11.4 minutes. A $1billion expansion in 2017/18 added 50,000 square feet of retail and restaurants, a new rental car facility and SkyConnect, an automated people mover linking the the rental and parking facility with the main terminal.
Accommodation
Hotel Haya
Website: Hotelhaya.com
Instagram: @HotelHaya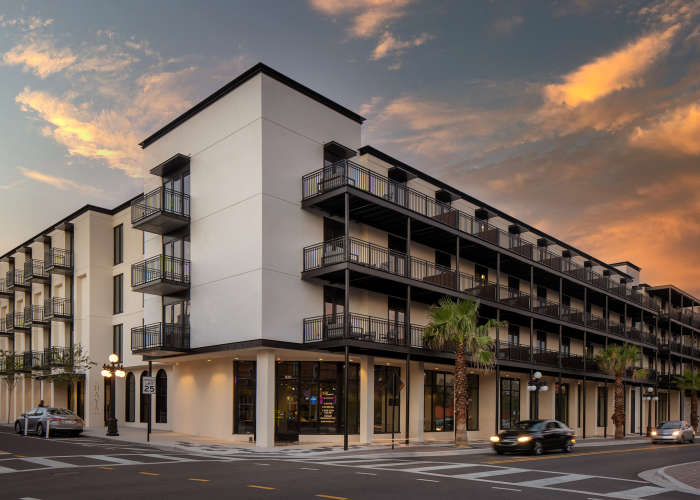 Housed in one of the of the oldest restaurants in the Historic Ybor City District, we stayed at the new boutique hotel, Hotel Haya. Where Ybor City charm meets modern flair, this hotel shows the essence of this historic district by combining the different rich cultures of the area. The rooms were spacious with all the essentials provided including plenty of USB ports to charge all your gadgets ready for all the fantastic things to do whilst visiting.
The hotel has a pool and gym to unwind in after a busy day of sight-seeing and plenty of sun loungers if you are looking to kick back and relax on your holiday. Whether you're lounging in a cabana, lingering poolside or hiding out in the shade, you can sip on a cocktail and enjoy shareable bites or a fresh salad at the pool bar.
Guests can also sip a Cuban coffee or café con leche, snack on empanadas and paninis or cool off with a refreshing juice after a day in the Florida sun at Café Quiquiriqui.
Activities
J.C Newman Cigar Company Museum
Twitter: @JCNewmanCigars
Instagram: @j.c.newmancigarco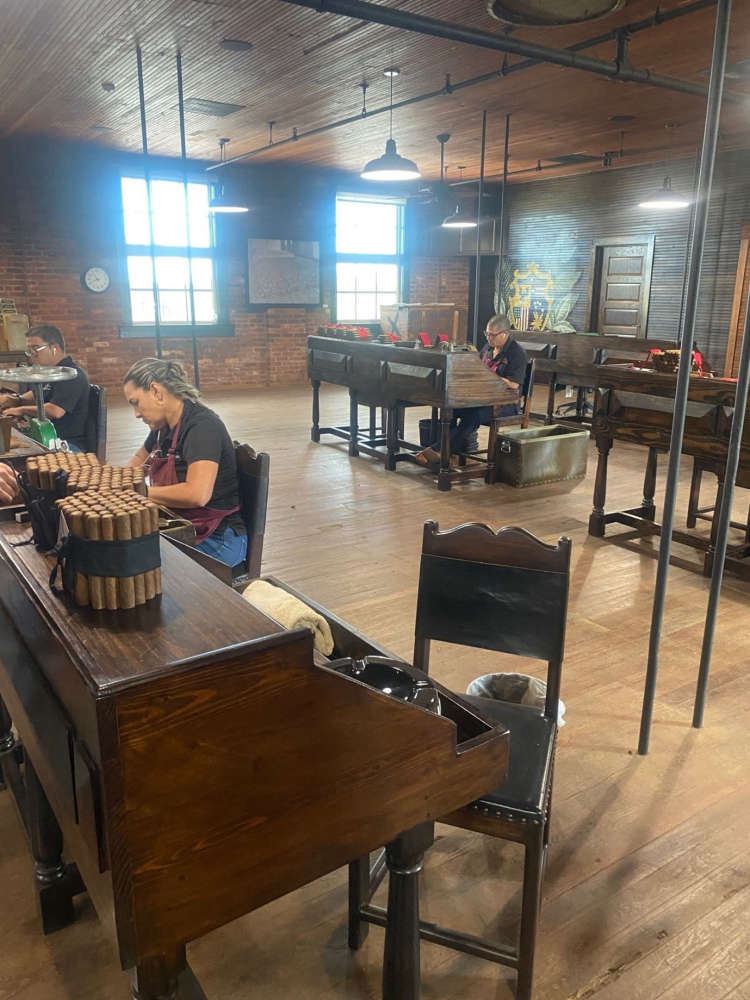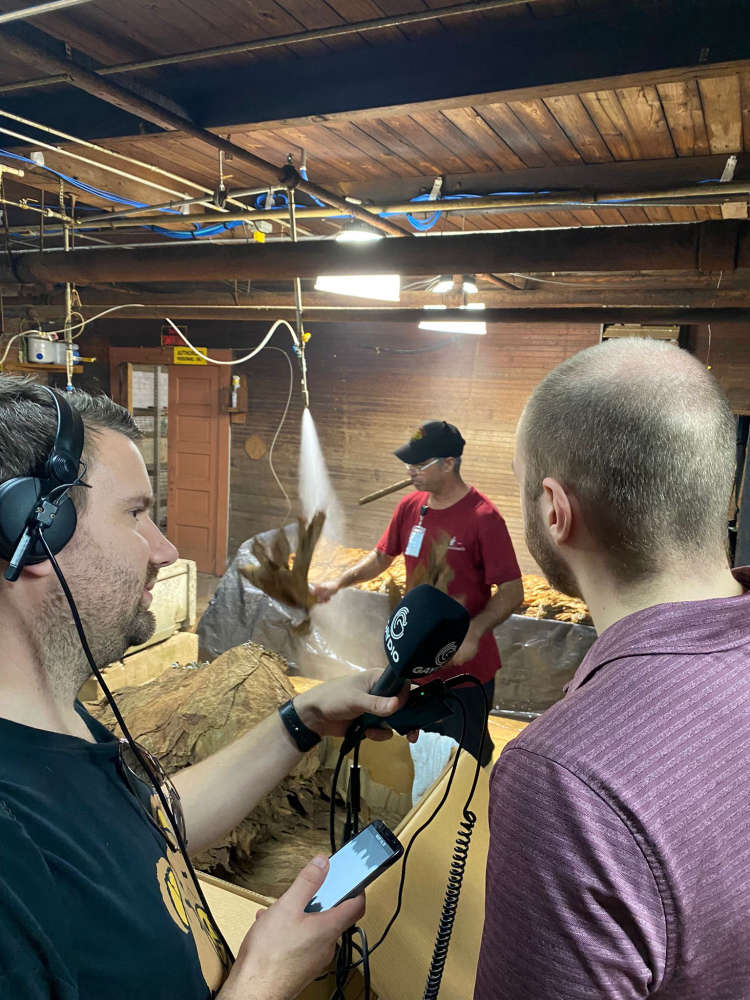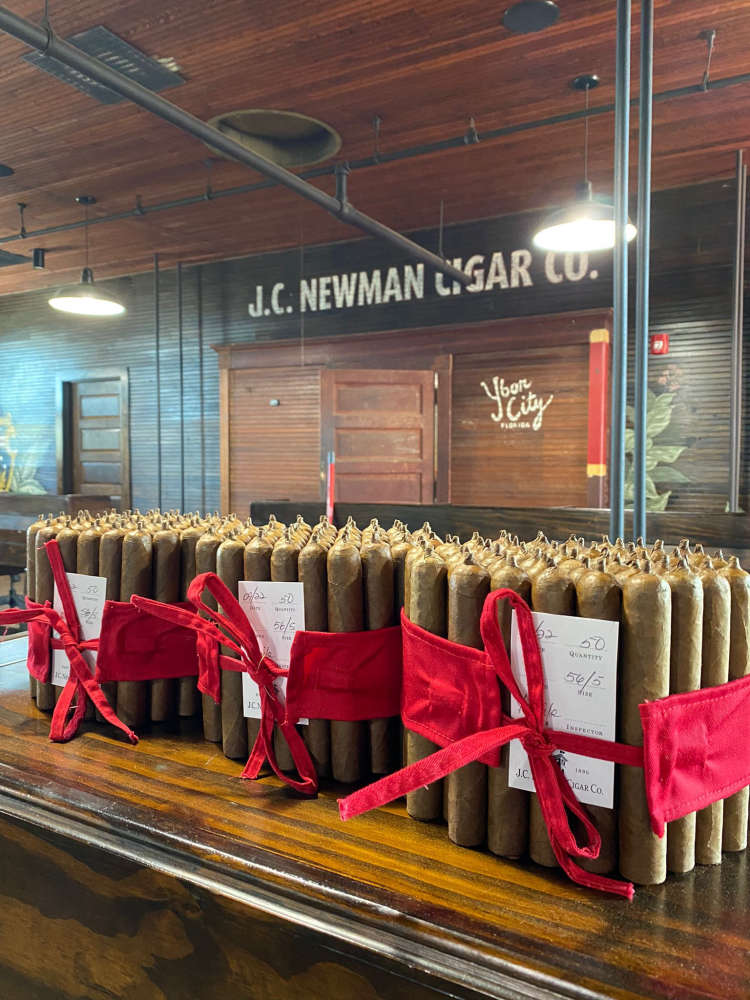 The first place we visited was the J.C Newman Cigar Company Museum. Founded in 1895 in Clevland, OH before becoming a staple in Ybor City community. The museum has been part of Tampa's Cigar City for almost 67 years.
Visiting El Reloj today is like walking back in time. Inside its iconic red brick exterior, the Newman family rolls cigars in El Reloj just like they have been doing for more than a century using traditional handcrafted techniques and antique, hand-operated machines.
This hour fifteen-minute tour is a top to bottom exploration of El Reloj, the only cigar factory still in operation in Cigar City. This tour takes guests through the process of cigar making both by hand and on antique cigar machines, the Newman family legacy, the history of Cigar City, and much more.
🎧 LISTEN PART 1:
🎧 LISTEN PART 2:
Busch Gardens Tampa Bay
Twitter: @BuschGardens
Instagram: @BuschGardens
Our second stop during our visit to Tampa Bay was a visit to Busch Gardens – a theme park not for the faint hearted. Busch Gardens Tampa Bay combines an African wildlife preserve and breeding program and a theme park filled with pulse-pounding roller coasters. The theme park's newest addition – Iron Gwazi- the tallest, fastest and steepest hybrid coaster in North America took the breath out of our lungs and made theme parks in the UK seem like children's fairground rides. Other rides include Sheikra where you will dive, loop and glide through the air on this floorless coaster inspired by a hawk's graceful flight. With legs dangling over the edge, you wait with breath held not knowing how long before you'll drop. A sudden vertical dive then you're soaring around the track at 70mph. We also tried the Congo River Rapids where some members of Gaydio got more wet than others!
As well as the high thrill rides, there is also a Zoo where you can feed the Kangaroos.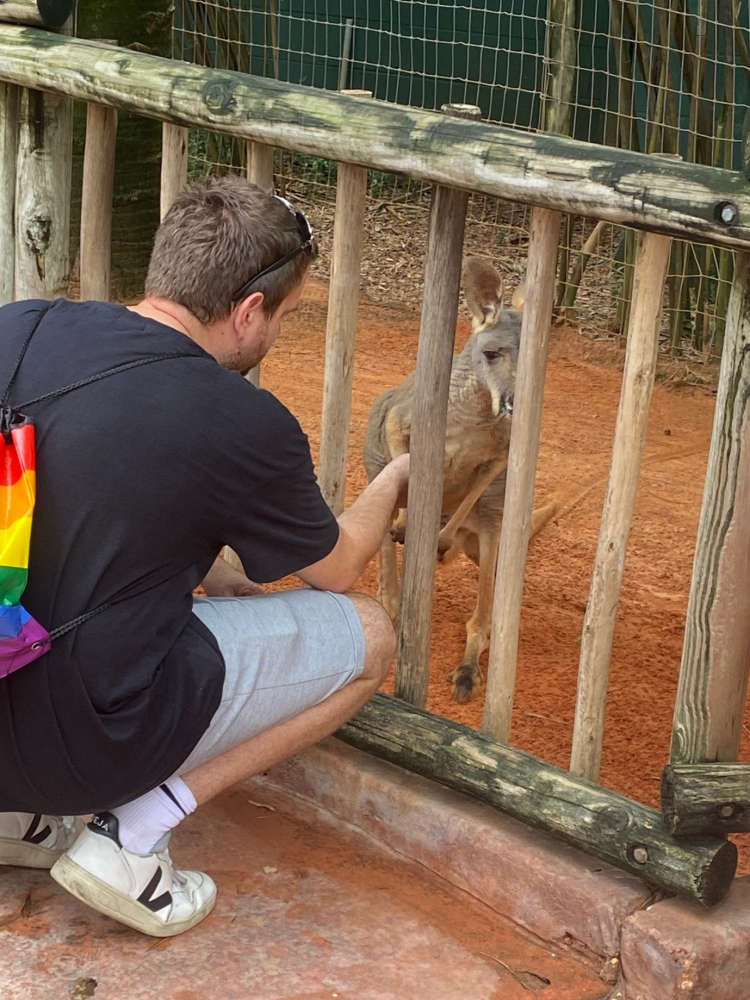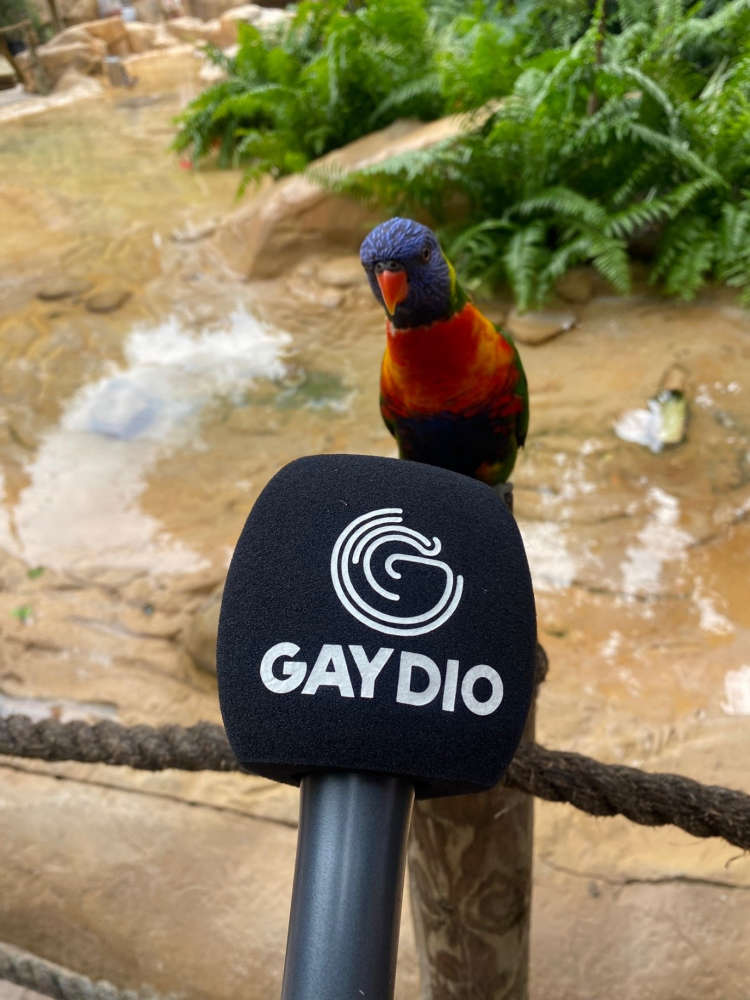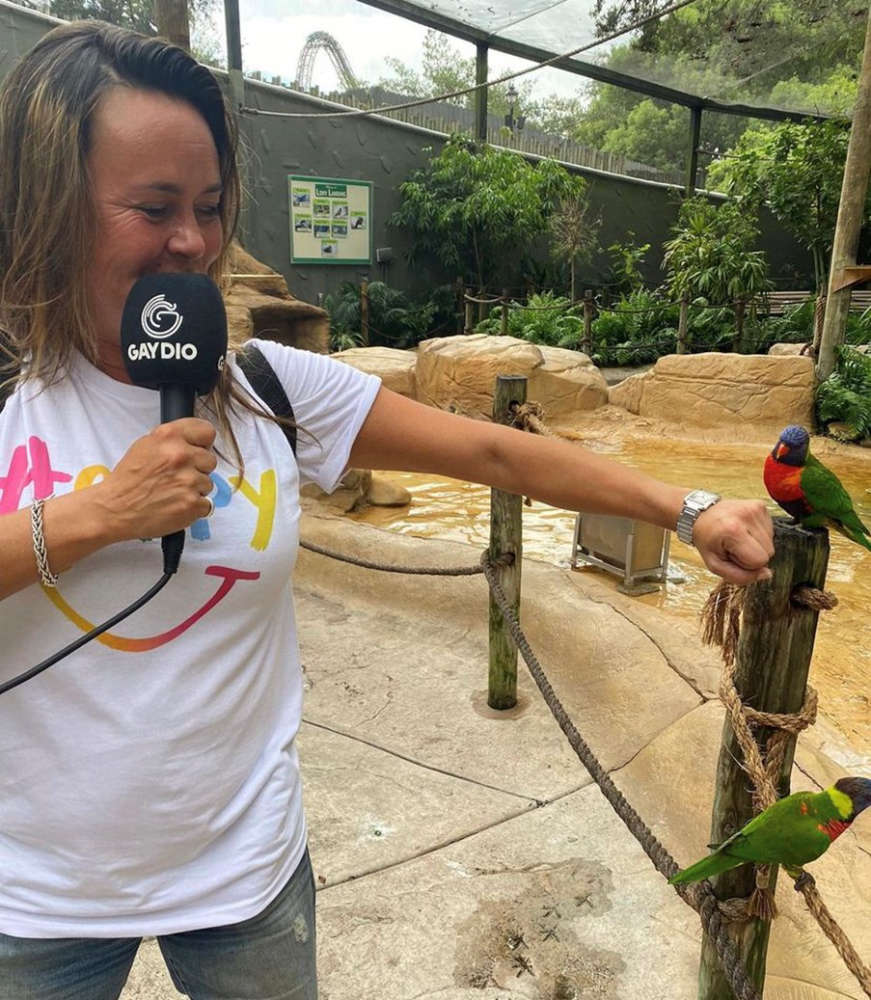 🎧 LISTEN PART 1:
🎧 LISTEN PART 1:
Tampa Riverwalk
Twitter: @TampaRiverwalk
Instagram: @TampaRiverwalk
The Tampa Riverwalk runs for 2.4 miles along the Hillsborough River and the Garrison Channel, linking downtown's favourite attractions like gems on a string. Riverwalk visitors can drink alcohol as they stroll, as long as they buy it from the eight approved vendors along the way and carry it in a specifically designated cup. At night, the Riverwalk's canopies are lighted along with the bridges that cross the river.
The Riverwalk Attraction Pass is a new programme connecting the gems of the Tampa Riverwalk in one ticket offering discounts to users and raising the profile of Tampas' downtown attractions including the Florida Museum of Photographic Arts, the Henry B; The Tampa Museum of Art; The Tampa Bay History Centre and the Pirate Water Taxi. During our walk, we were caught in the middle of a thunder storm and decided to visit The Florida Aquarium – with plenty to see and fish of all sizes and the opportunity to touch a sting ray (that's if a child doesn't splash the water and scare them off!)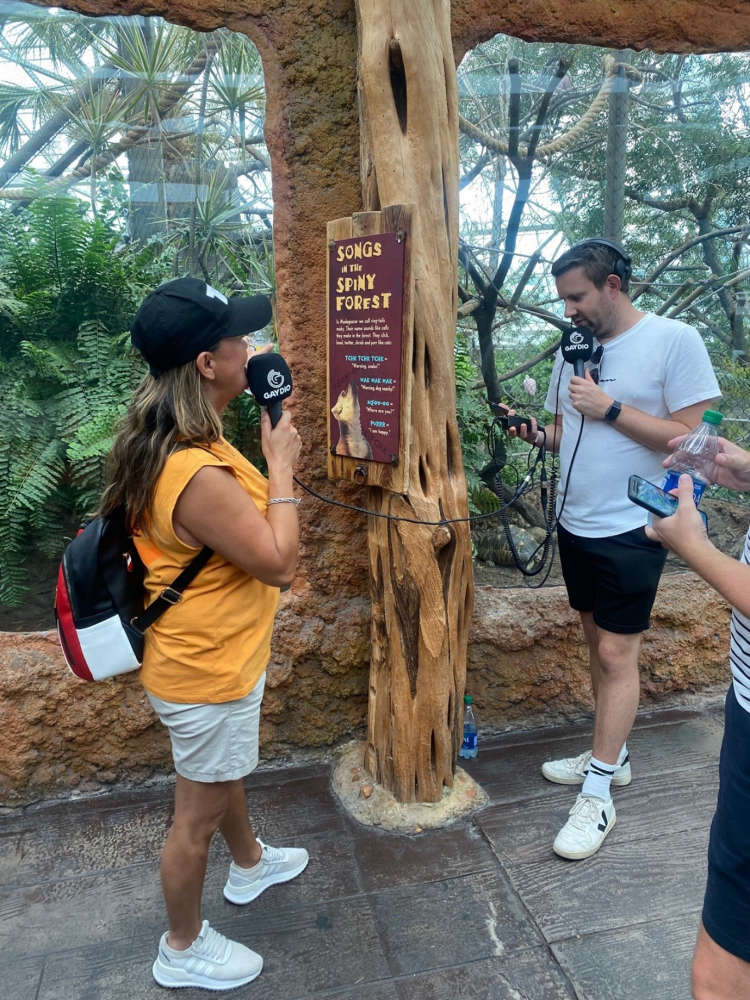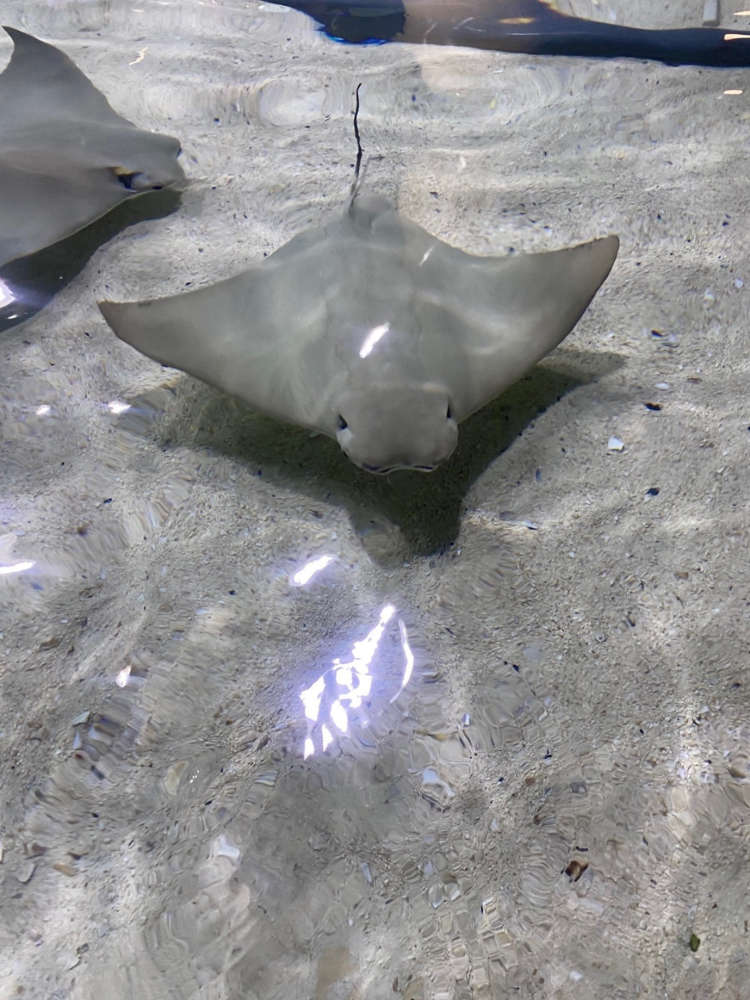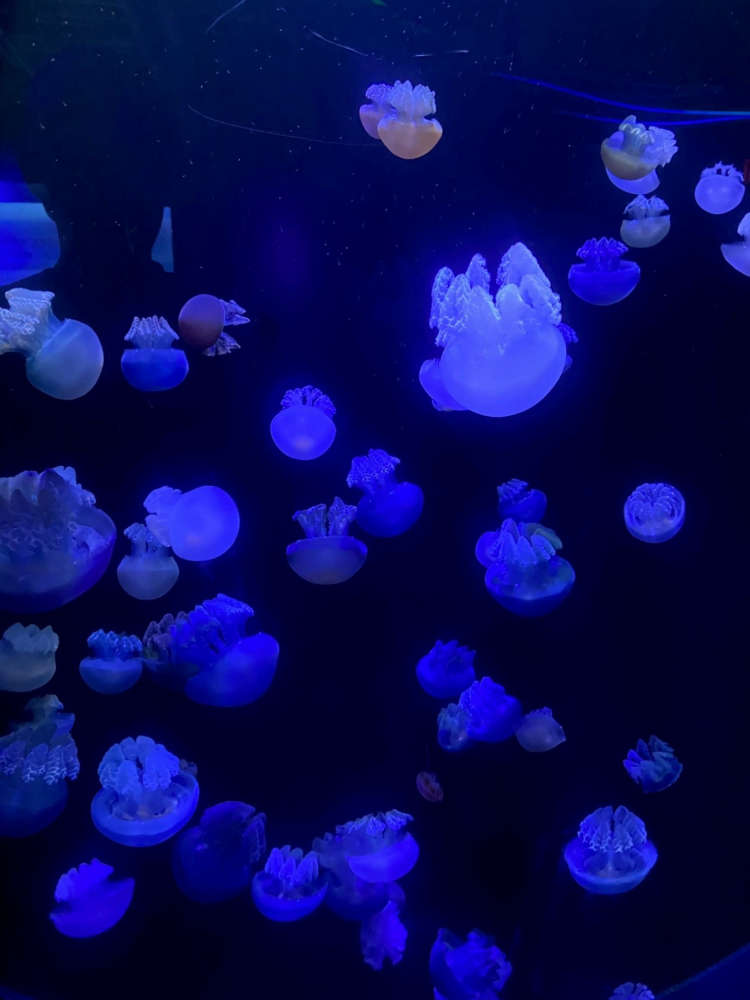 🎧 LISTEN - Nat Evans gives Kriss Herbert a animal lingo test!
Hyde Park Village
Instagram: @HydeParkVillage
Twitter: @HydeParkVillage
If you fancy a bit of shopping head on down to Hyde Park Village – filled with tree covered streets, bungalows dating back to the 1920's and open-air shopping district! Saly we didn't quite get time to check this out - well we did form our Uber window as we head to jet off!
Dining Out
Flor Fina
Instagram: @florfinafla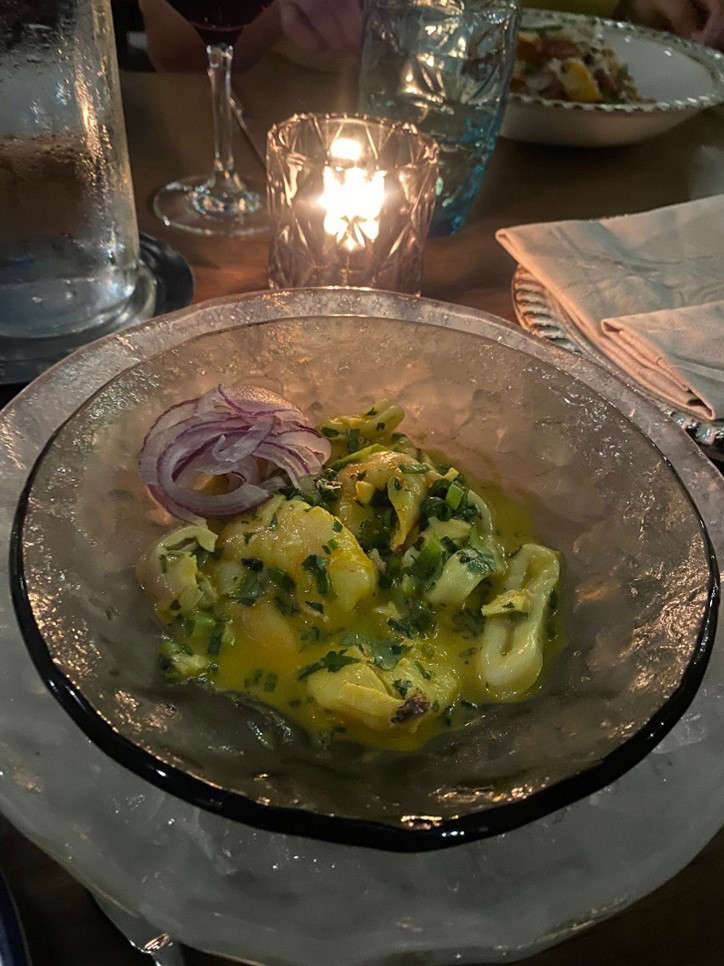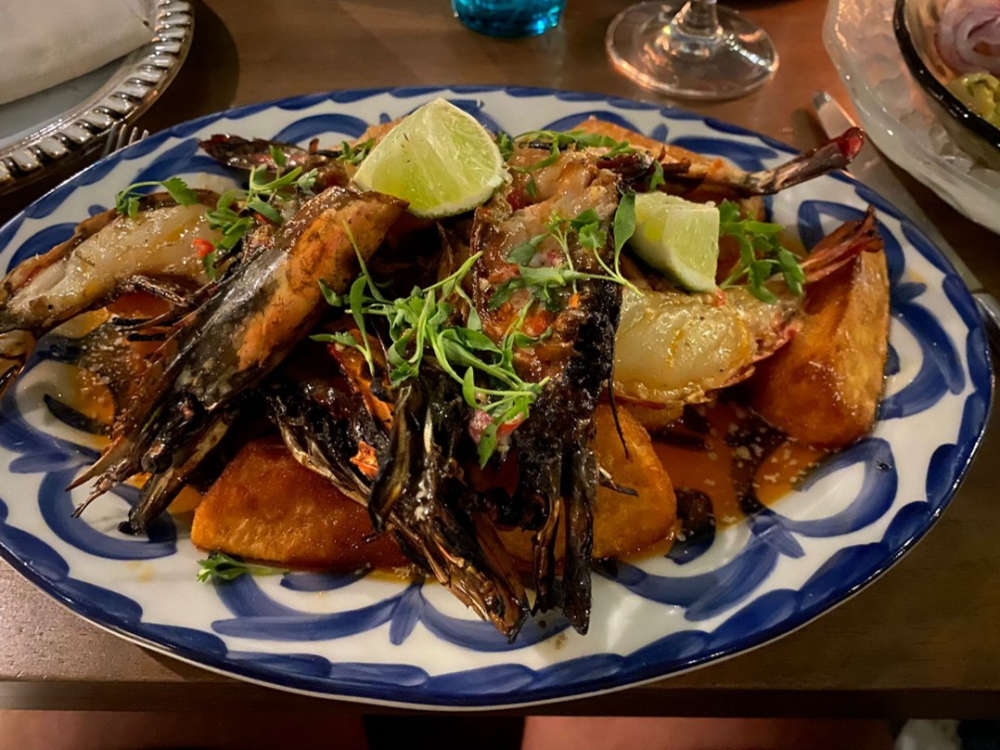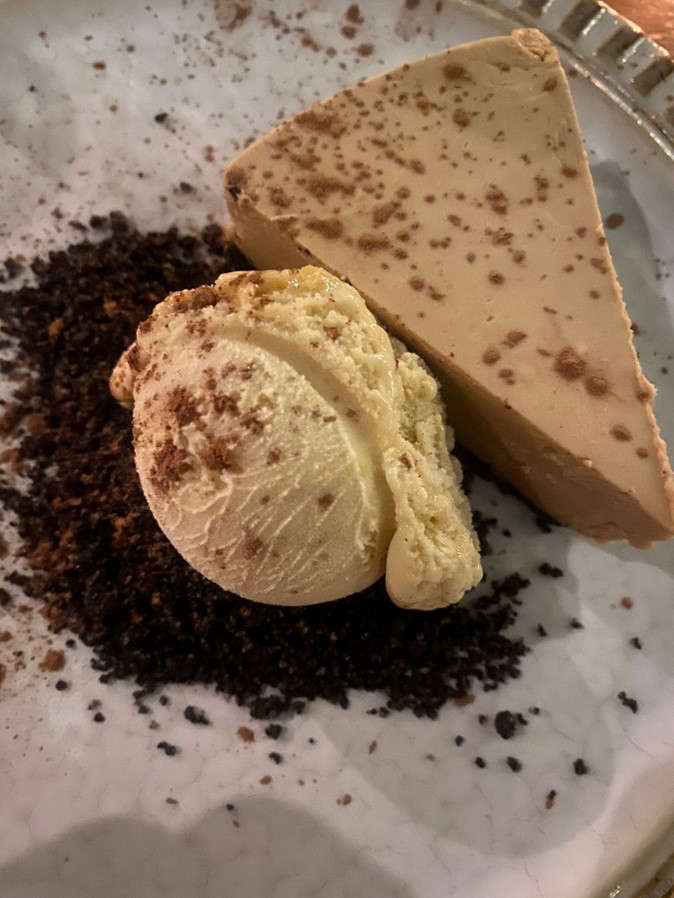 For our first meal at Tampa, we dined at Flor Fina at Hotel Haya. Flor Fina brings together the coastal cuisines of Latin America, the Mediterranean and Florida's Gulf Coast for a fusion of flavours that is not to be missed. The dimly-lit, gold flecked interior invites guests to lounge around and share a wide range of bar snacks and entrees as well as explore the extensive cocktail menu (we would highly recommend the Amarillo Mixto for starters and Calabrian Chili Shrimp as a main)
The Columbian Restaurant
Twitter: @Columbia1905
Instagram: @ColumbiaRestaurant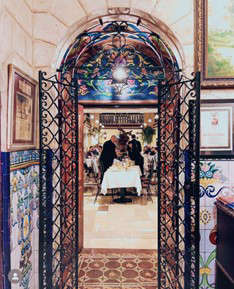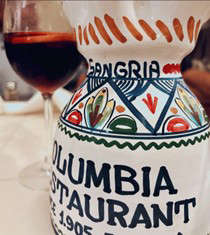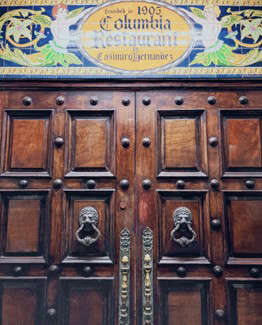 On our second night, we went to Florida's oldest restaurants that fills an entire block in the heart of Ybor City, Tampa Bay's historic Latin Quarter. Since 1905, the Gonzmart Family has operated the restaurant, expanding it over the years from and bar and sandwich shop to more than 1,700 seats. Six nights a week, the restaurant features flamenco dancing. We were told by nearly everyone in Ybor to try the legendary Columbian Salad (The signature salad, named for the year the restaurant was founded in Tampa's Latin district of Ybor City, was inspired by immigrants to the Cigar City: Romano cheese from the Sicilians and the famous garlic dressing used by Cubans to marinate fresh roast pork, plus Florida tomatoes, iceberg lettuce, julienne of baked ham and Swiss cheese) – and it did not disappoint! We were also lucky enough to have their signature Sangria – agreed by everyone, one of the best sangrias we have ever tried!
Oxford Exchange
Twitter: @OxfordExchange
Instagram: @OxfordExchange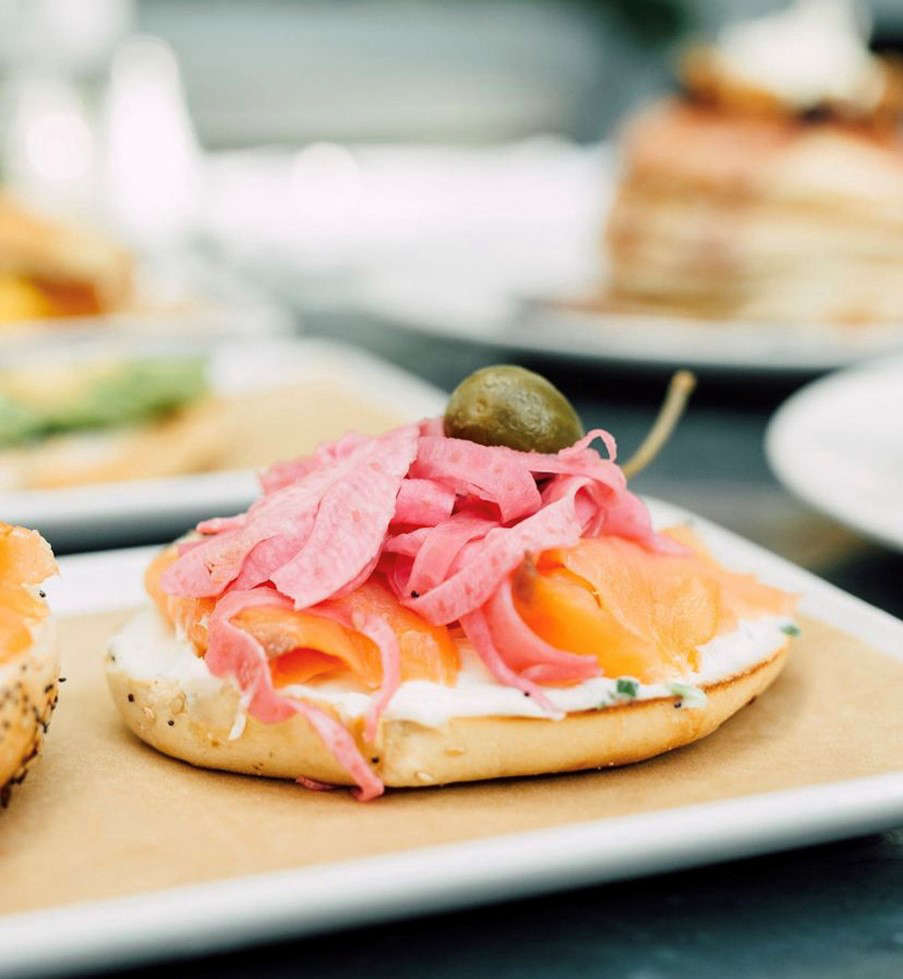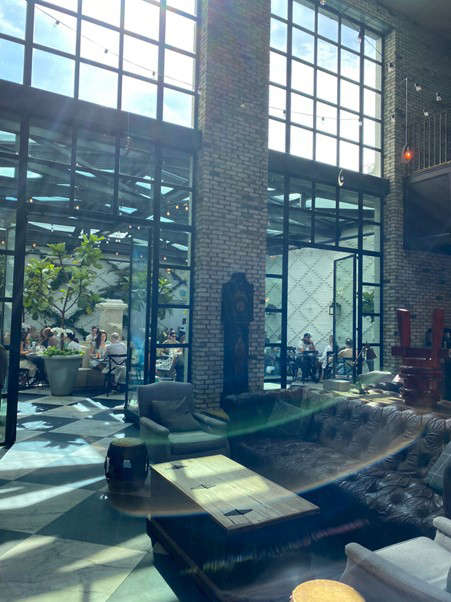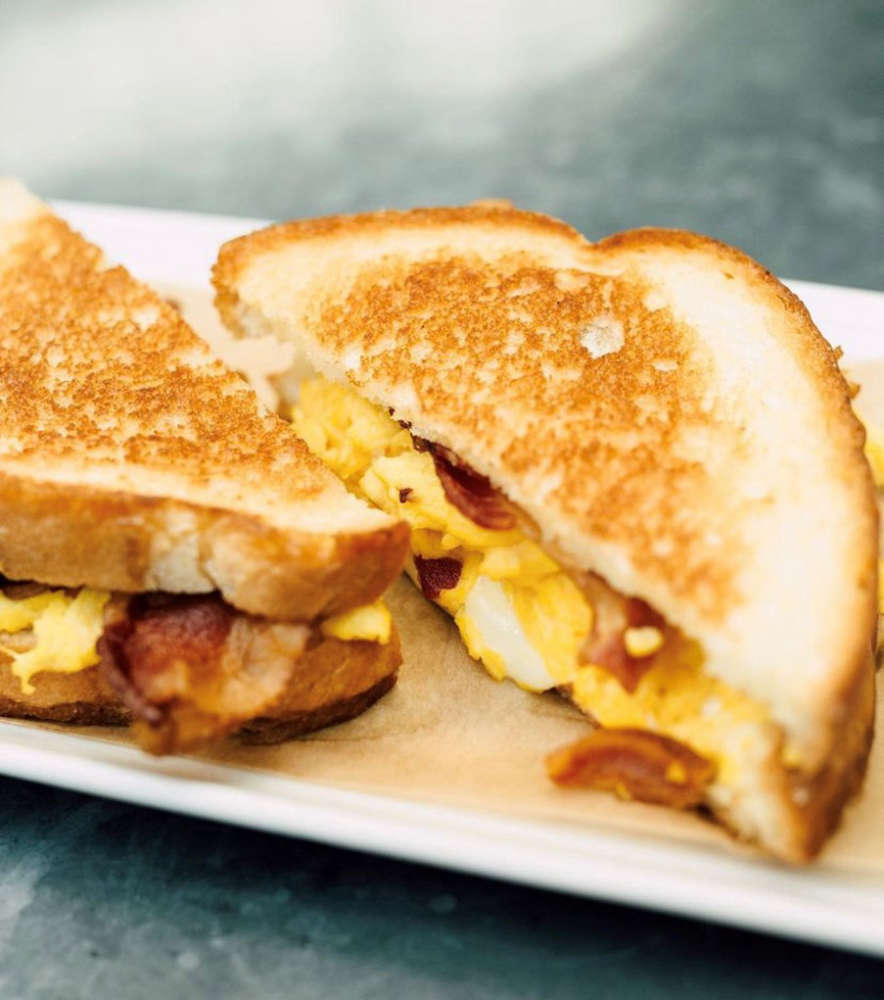 Before another busy day at Tampa Bay on our third day (and also a Saturday) we visited the stylish and sophisticated, Oxford Exchange which is housed in a historic building near the University of Tampa. The combination of restaurant, coffee bar, book store and home décor shop has become a popular place for breakfast, brunch and lunch and has been named one of the most instagrammable restaurants in Florida.
As well as refuelling on refreshing coffees (both hot and iced) we got the chance to try their famous staked pancakes, breakfast biscuits and omelettes (we all couldn't resist having a bite of each other's orders and the offer was too good to decline!).
Oak & Ola at Armature Works
Instagram: @ArmatureWorks_Tampa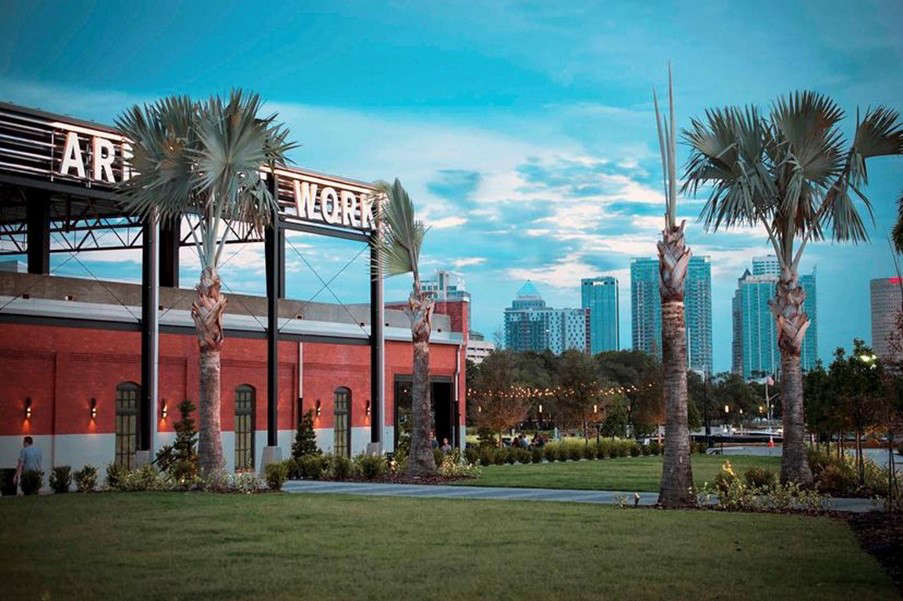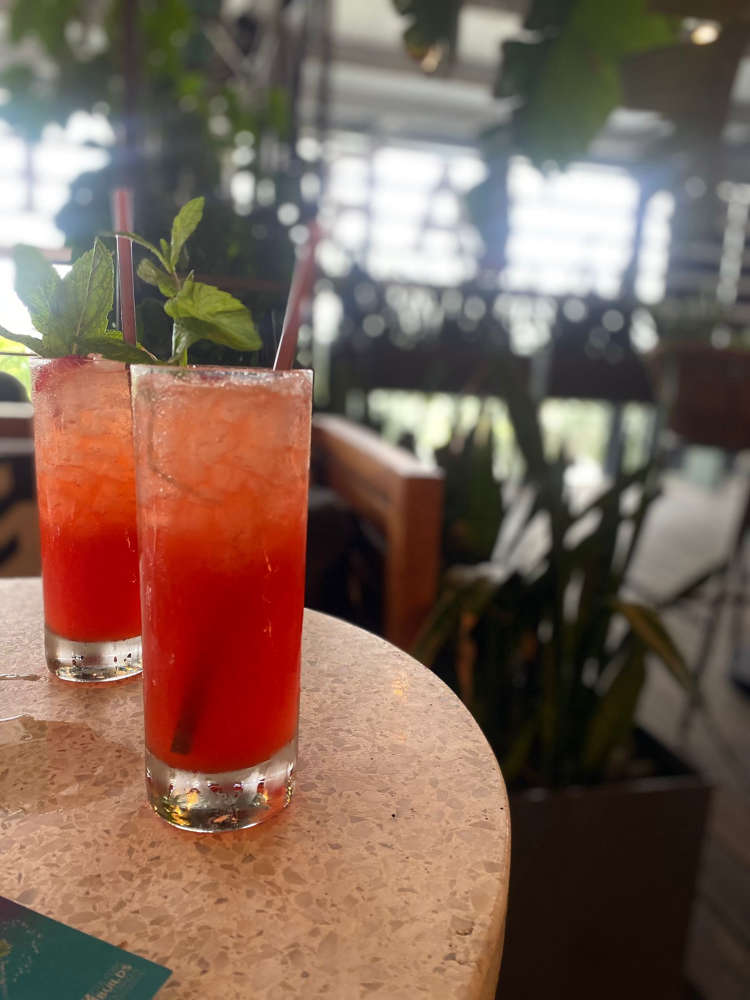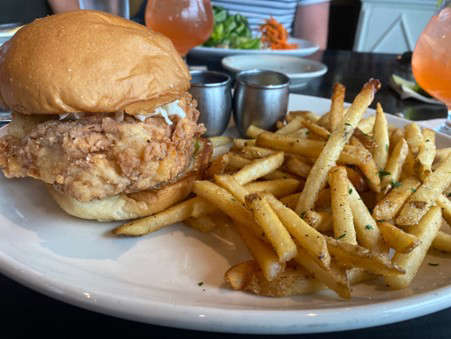 Still full from breakfast we all agreed to a light lunch at Oak and Ola (that soon changed once we saw the menu) which is housed in former trolley barn, Heights Public Market. With more than a dozen local restaurants all in one place in a waterfront food hall there are plenty of choices for everyone (including a few dessert places!).
Oak & Ola is a comfortable place with a timeless design. A place to gather where food is thoughtfully sourced, hand crafted and changed seasonally and enough to make a vegetarian order a chicken burger (it was worth every bite).
SIX @ JW Marriott Water Street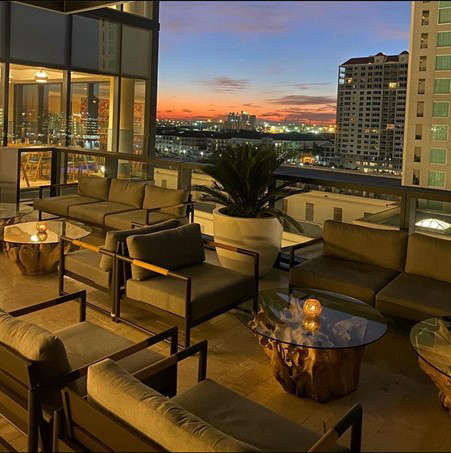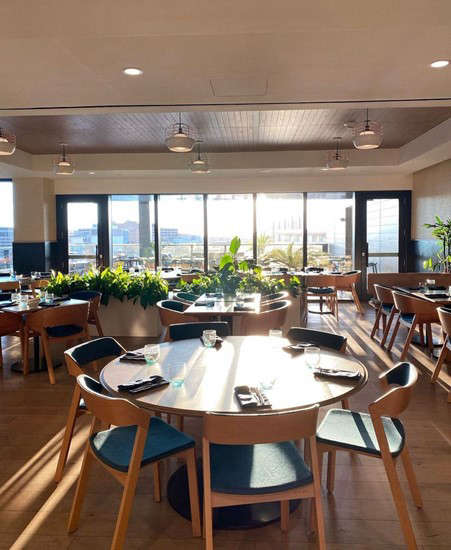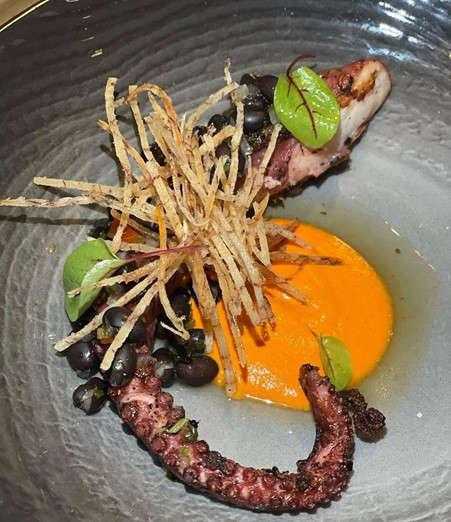 Our last (but certainly not least) meal of Tampa was at SIX at the JW Marriott Hotel on Water Street.
SiX is Water Street's airy and elevated bistro located on the sixth floor of JW Marriott Tampa. With sights to saver, the indoor-outdoor space offers spectacular views of Tampa Bay. A refreshing refuge for local visitors and hotel guests alike, SiX is designed to showcase the best of what Tampa has to offer from an all-season oasis to local flavors celebrating Florida's roots and rich culinary diversity.
Gaydio highly recommend the Octopus for starters – and there were no complaints about the Steak either!
Goody Goody
Twitter: @GoodyBurgers
Instagram: @GoodyGoodyBurgers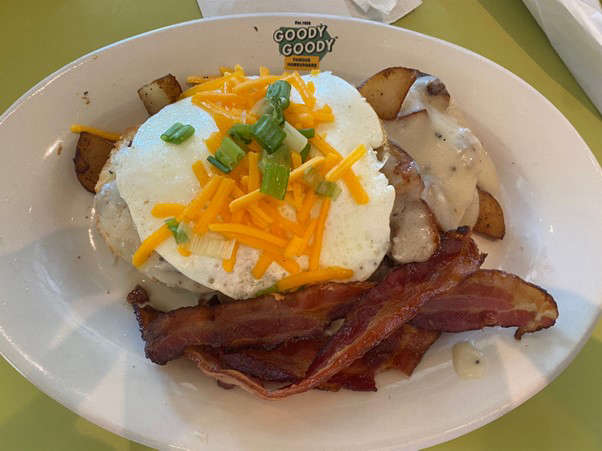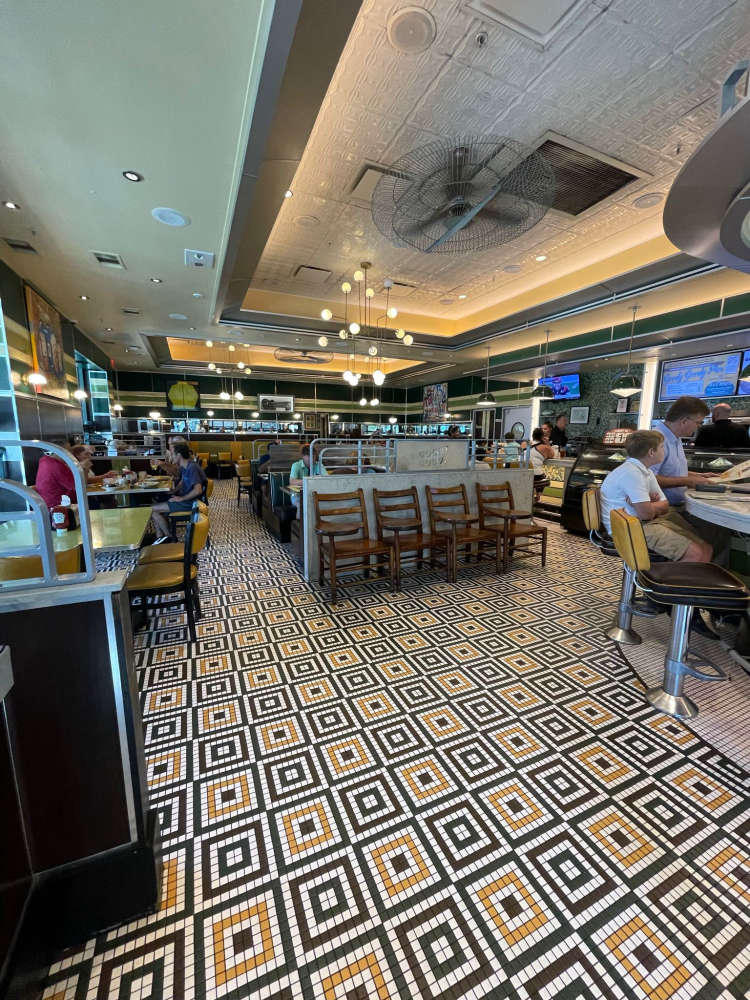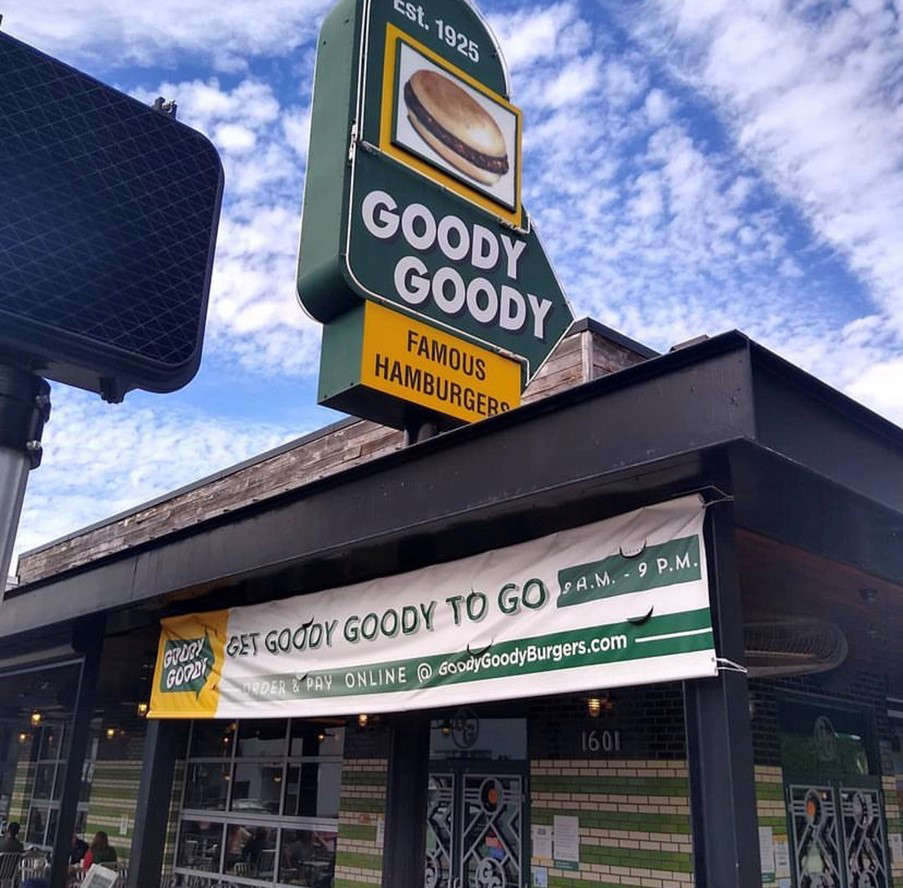 We ended our trip in Tampa with the breakfasts of all breakfasts at the historic Goody Goody located in Hyde Park Village. Goody Goody began life as one of Americas first drive in restaurants which has now been reborn as a modern diner but the menu and décor is rooted in its earliest days, featuring classic diner fare.
Goody Goody is one of those places where it's hard to chose just one plate from the menu. Whilst some of us were unable to fit much more into our stomachs from all the great meals at Tampa, others took one last dive at trying out one of the breakfasts in town (Good Morning, Tampa; The Hangover and the The Kitchen Sink Omlette were tried and plates were cleared!)
Nightlife
It wouldn't be a Gaydio trip without trying out the local nightlife and the hottest nightspots. We were lucky enough to be in Tampa over the weekend and get a feel of the authentic Tampa nightlife! Ybor is the place to go for nigthlife especially the Gay Bars.
Bradley's on 7th
A casual hangout with affordable drinks, affable bartenders and a lazy river running through the bar. With a front bar allowing you to sit down and chat with the friendly locals you can then make your way to the next room to party with drag queens and go-go boys on the dancefloor!
Producer Alistar got a free spanking as it was his "birthday" It wasn't.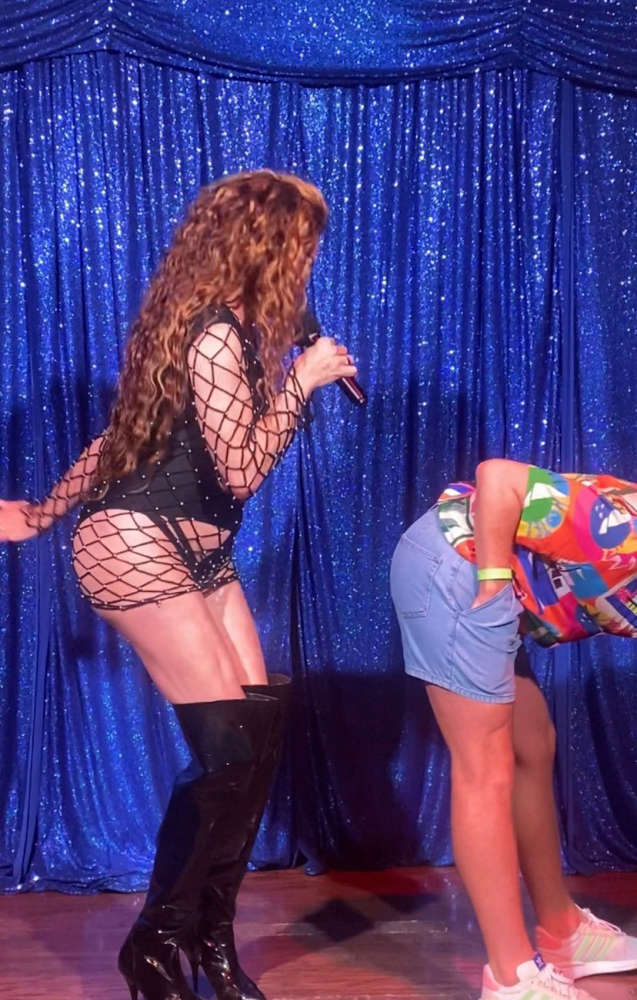 The Castle
While not exclusively gay. The Castle is Tampa's queerest alternative venue. Get your goth on and rave to a rotating roster of new wave DJS. Kriss and Producer Ellis checked this out, Gothic Dance is how we'd describe ther music policy with a "anything goes" vibe inside it. In the mina room you'll find a circular lighting rig in the centre, DJ in the corner, bar in the other corner, and a dominatrix area....Like we said anything goes.
Southern Nights Tampa
A capital G-A-Y club with all the trimmings – modern décor, thumping dancefloor, local & as-seen-on TV queens and plenty of space to dance the night away. Music lovers will appreciate the mural showcasing gay icons such as Madonna, Britney, Gaga and so many more!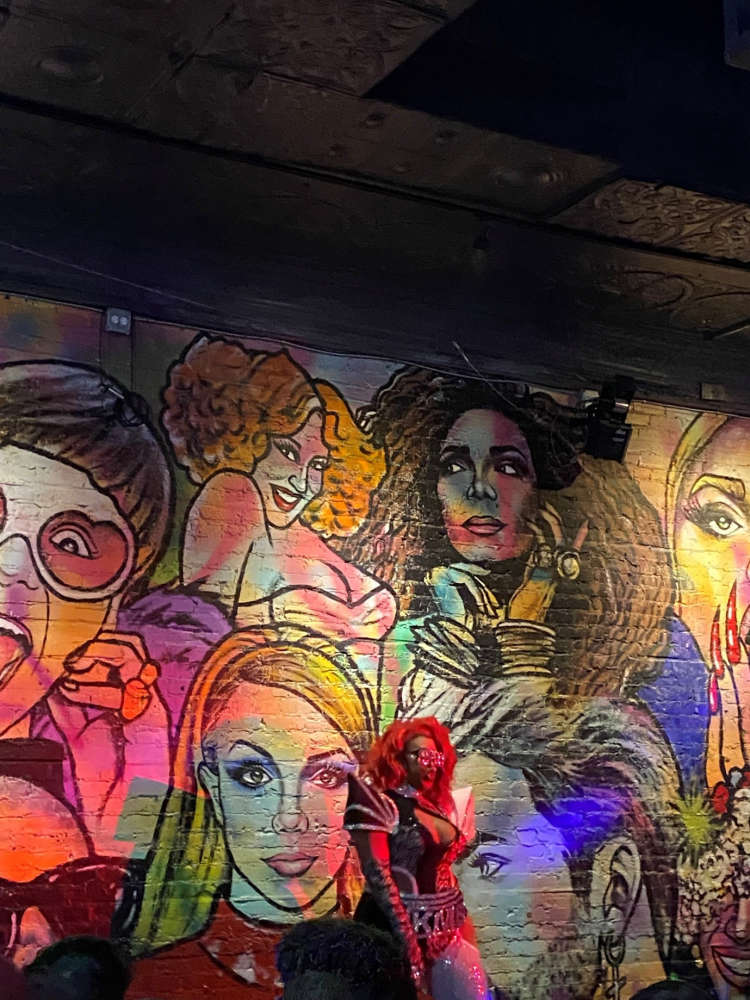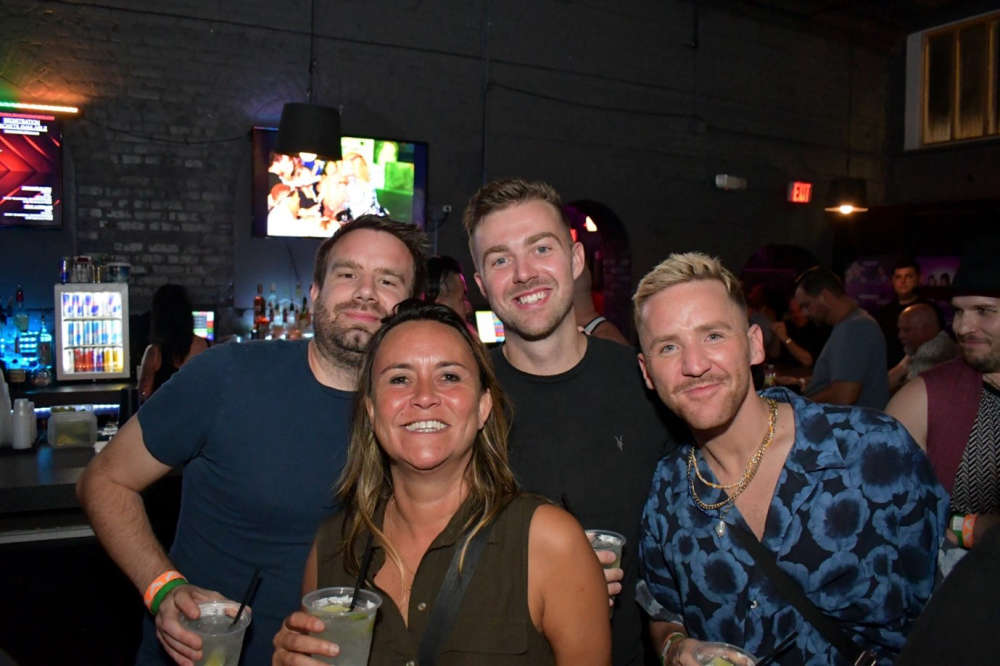 PRIDE
The 8th annual Tampa Pride Diversity Parade will be on March 25, 2023 in historic Ybor City, also known as the GaYBOR District. This has become a historical and annual spring event when Florida weather is most enjoyable!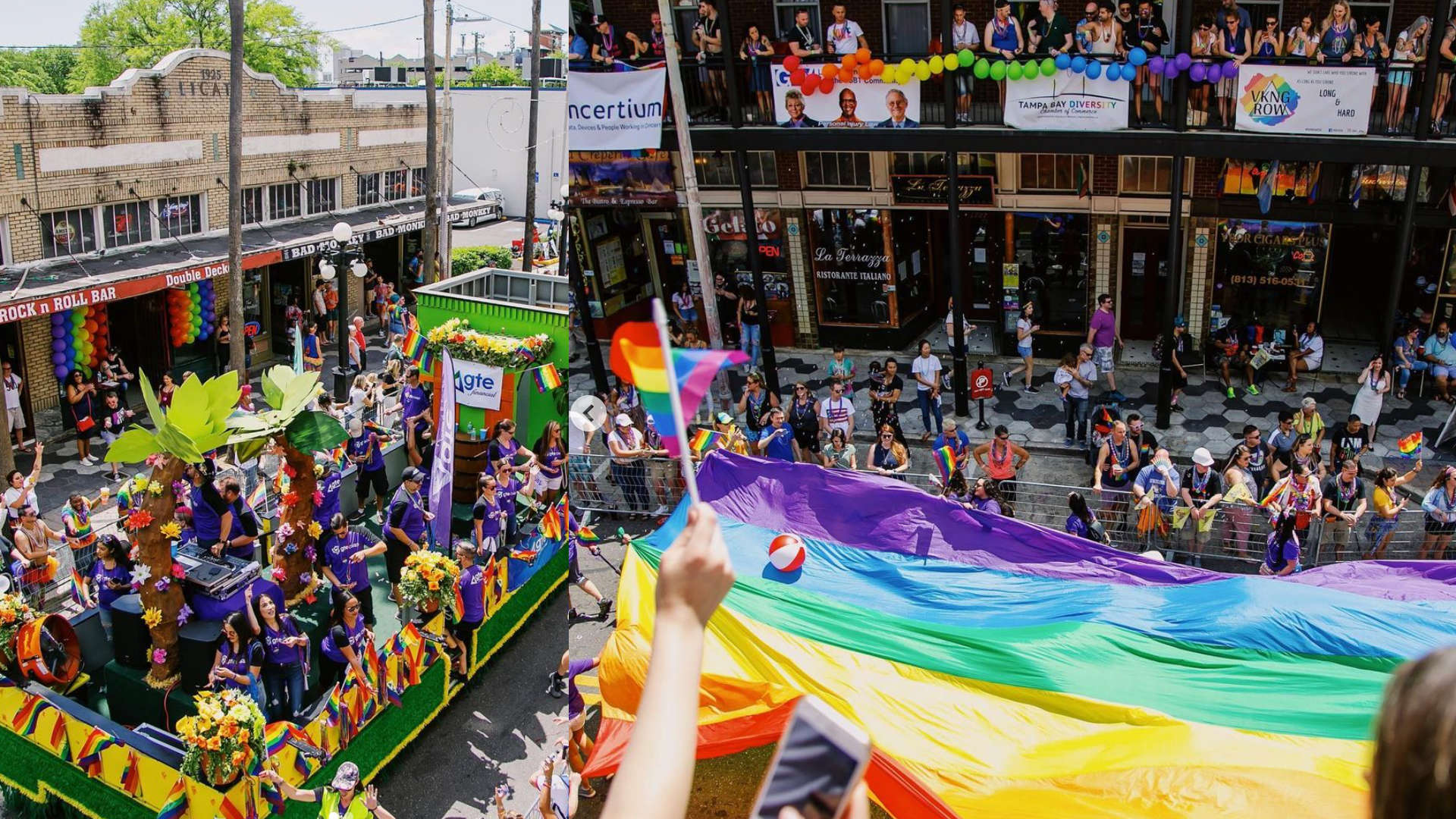 Tthe parade will wind its way east from the corner of Nuccio Parkway and E 7th Avenue, down E 7th Avenue to N 20th Street where it will turn north to disperse.
For more information please visit Home - Tampa Pride
We also caught up with President of Tampa Pride - Carrie West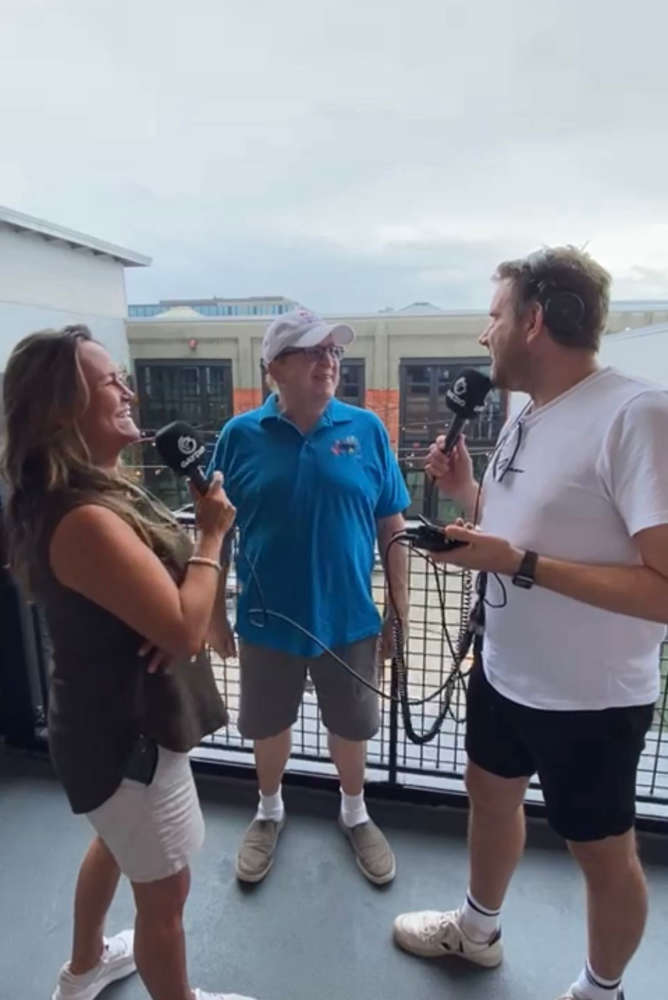 🎧 LISTEN
MORE INFO
To find out more info on Tampa Bay check out Visit Tampa Bay website.