Celebrating 10 Years of Same Sex Marriage
Celebrating 10 years of same sex marriage since it passed in parliament in England and Wales, Paris caught up with the first couple to marry after this was passed in parliament, a lesbian couple and Danny Beard who hosts a brand new podcast 'Danny Beard On Same-Sex Love and Marriage'.
Natalie Washington & Charlotte McCarroll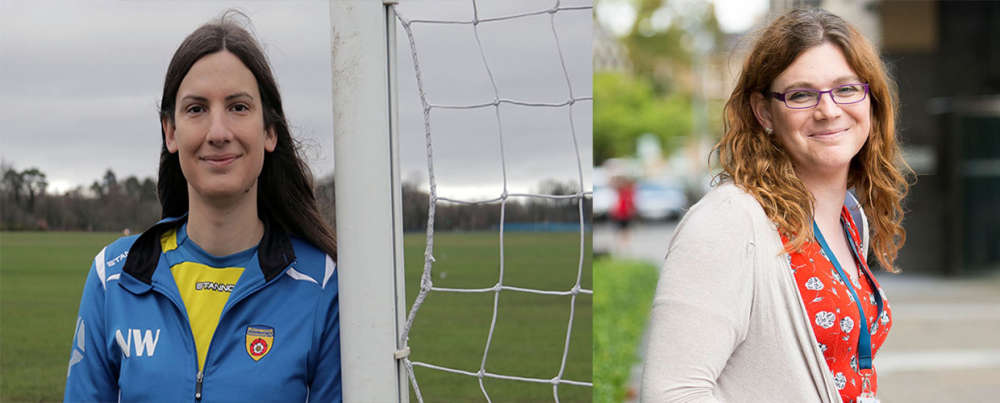 (Natalie Washington - Pronouns She / They. Charlotte McCarroll - Pronouns She / Her).
Natalie Washington is a Trans woman, footballer and LGBT rights activist. Best known for her work as campaign lead for Football v Transphobia. She's also as a trustee for Trans Pride Brighton.
Natalie originally played in mens teams until she was 28 when she quit – only telling a few team mates it was because she was transitioning.
She began playing as a midfielder for Rushmoor Community FC in the Hampshire County Women's Football League in 2017, after training with the team since 2015. She also appeared in charity matches for TRUK United FC. She has spoken out about facing transphobia in the sport, including an incident where she had to be substituted off the field for her safety.
In January 2017, she was allowed to play in women's football after she had six months off for genital reconstruction surgery. Her teammates on the women's team were very supportive, this had helped her feel more welcomed and accepted. This motivated her to become a trustee and organiser for the Trans Pride Brighton & Hove and Campaign Lead for the Football v Transphobia campaign, which campaigns to make football a better place for transgender people.
Danny Beard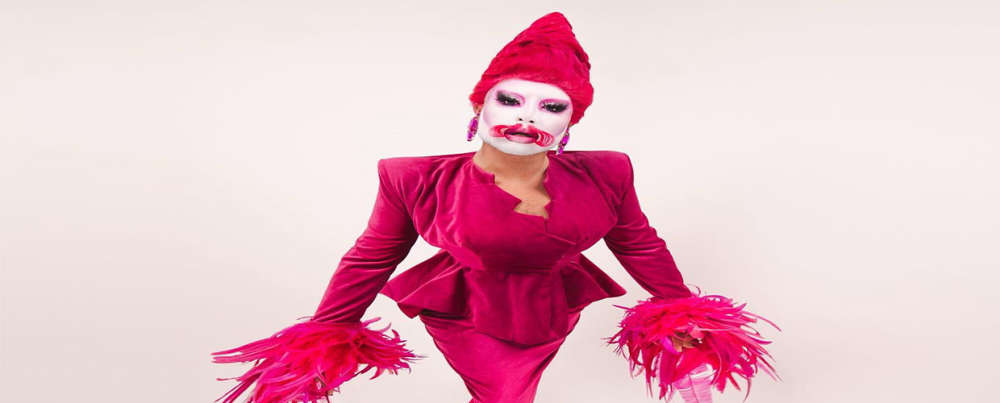 (Danny Beard - Pronouns They / Them).
To mark the tenth anniversary of the legalisation of same-sex marriage in England and Wales, BBC Sounds is launching a new podcast celebrating same-sex love stories.
The five-part series titled 'Danny Beard On Same-Sex Love and Marriage' delves into the experiences of LGBTQ + relationships since the legislation passed in July 2013. Host Danny Beard is an internationally renowned drag queen and winner of the BBC Three's Ru Paul's Drag Race UK. Currently single, they wanted to speak to a wide range of same-sex couples who are married or plan to marry to get the lowdown on married life.
In this BBC Sounds podcast series listeners will hear first-hand what it's been like for some of these trailblazers of marriage equality, including the first ever gay couple to 'tie the knot' in England (in March 2014).
In another episode you'll hear how a lesbian couple made huge sacrifices to walk down the aisle. One of the women gave up her dream to be a priest in the Church of England to marry the love of her life.
In many countries, being gay is still illegal and can be punishable by death. One man from Saudi Arabia - alongside his new husband from Manchester - tells Danny how he escaped an arranged marriage to a woman or a life where he could have faced jail or even execution due to his sexuality.
Identifying as non-binary themself, Danny wants to celebrate trans love stories too, so catches up with a trans woman who had to be misgendered at her own wedding as she didn't have a gender recognition certificate!
Danny said: "The world needs more love, so I'm thrilled to have this opportunity to share some beautiful love stories from the LGBTQ+ community. I've met so many wonderful people making this podcast and I can't wait for you to hear their inspiring stories."
'Danny Beard On Same Sex Love and Marriage' 5 x 15 minutes is a BBC England production. It will be broadcast on BBC Radio Manchester and be available BBC Sounds from Thursday 8 June
Peter McGraith & David Cabreza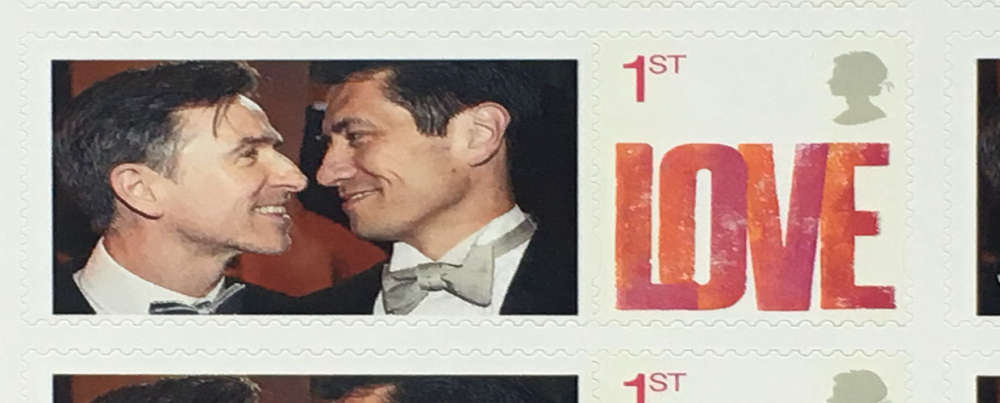 Peter is a writer, designer and lifelong activist. One half of the first same-sex couple to be legally married in the UK after the bill was passed for same sex marriage.
Peter McGraith Interview