Haven
To celebrate Pride Month, Gaydio has teamed up with Haven to hear why diversity + inclusion in the workplace is so important to their employees.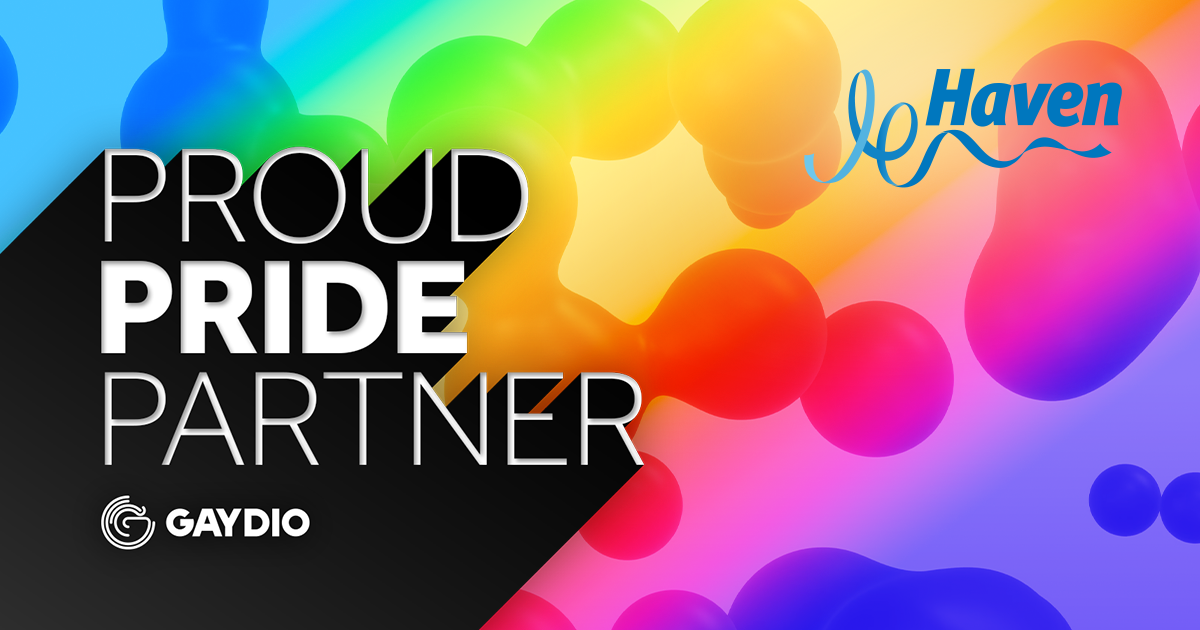 About Haven
We're Haven and you're bound to have seen our holiday parks all around the fabulous British coast. Filled with fun and fabulous activities, brilliant shows and the very best caravans to enjoy your break, it's no wonder millions of guests holiday with us every year.
And what makes us Haven? Each and every park will bring you the maximum feeling of holiday joy with the very best team members to ensure you make unforgettable memories. We're proud to be such a welcoming place to work, with a focus on building a fully inclusive, diverse and equitable place to be, where all our team members can be their authentic and true selves, each and every day.
Everyone should feel welcome on our parks and we're proud to say that we are an ally of the LGBTQIA+ community. We're dedicated to progressing our I&D strategies and plans, educating each other and sharing our personal stories to ensure we're celebrating and supporting the LGBTQIA+ community every day of the year, not just in Pride month.

We're so excited to celebrate Pride this year and help both our guests, and team members, learn more about what it means to be a part of our wonderful Haven family and this great community.