Cities, Sun and Snow with Ste & Emma
Gaydio's Emma Goswell and (Music Man) Ste check out San Fran, Yosemite and Mammoth Lakes
After a tiring (yet wonderfully comfortable) flight on Thomas Cook Airlines (their inaugural direct flight there no less), we finally arrived in San Francisco – we were finally here! First stop was our hotel, the Hilton Union Square. The building was beautiful and the views from our rooms of the city's skyline were absolutely breath-taking. Their Cityscape Bar & Lounge on the top floor is a great place to watch the sunset too. We were famished after unpacking and luckily you're so spoilt for choice when it comes to where to eat in San Fran, but we opted for Farallon, a seafood restaurant just a couple of blocks away from the Hilton. We had seared tuna steaks with crab salad and it was INCREDIBLE. Stuffed, we went back to bed, excited for our trip to truly begin.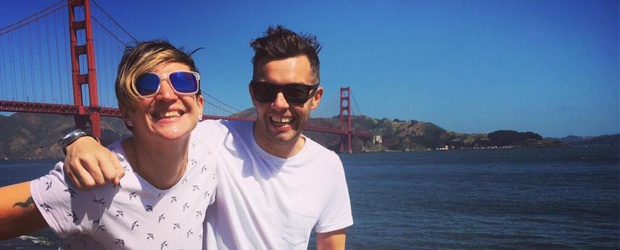 The next day, after an essential cable-car ride, we hired bicycles from Blazing Saddles and rode them over the Golden Gate Bridge with a tour guide. Not only did we learn some fascinating info about the city (the term sugar daddy originated here – definitely my kind of place) but the bridge itself was absolutely awe-inspiring. It's such an imposing structure, and although it's called golden it's actually a deep rusty red, a beautiful backdrop for selfies! We then cycled down to Sausalito and took the ferry back to the city, looking back wistfully on the bridge as we went. We dropped our bikes back off then walked down to Pier 39, home to San Francisco's legendary sea lions.
Now, I won't lie to you – the smell is somewhat overwhelming, but they're still majestic and playful and infinitely fun to watch… with your hand over your nose of course. Starved, we had a light lunch at the Hard Rock Café (which consisted of burgers as big as our faces). Our day ended with a fantastic walking tour with Wild SF Walking Tours around the Castro district of the city, one of the gayest neighbourhoods you will ever visit and home of the incredible and infamous Harvey Milk. We were serenaded through the district's history by our wonderful tour guide Wild Wes – be sure to check him out when you're next in town! I have to say that apart from his wonderful San Fran parody of 'Somewhere Over the Rainbow', the highlight of the tour had to be the house with the collection of special edition LGBT Ken dolls… you have to see them to know what I mean.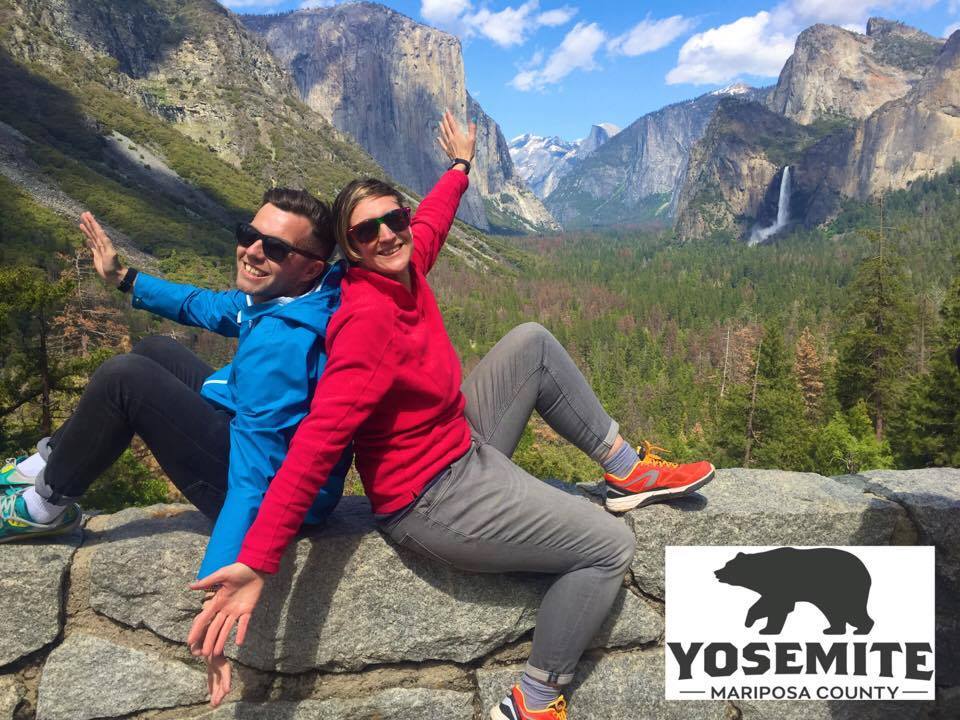 The next stop on our road trip was Yosemite National Park, Mariposa County in the Golden State of California.
It definitely lives up to its name – rather than having anything to do with the sunshine or even the gold rush that famously took place here, it refers to the sea of golden vegetation for miles around, hills of which we could see whilst driving up to Yosemite. Driving here for five minutes already made you feel as though you were a million miles away from civilisation; there are no people for miles around other than farmers and the most stunning scenery you've ever seen in your life just pops up out of nowhere as you drive on through.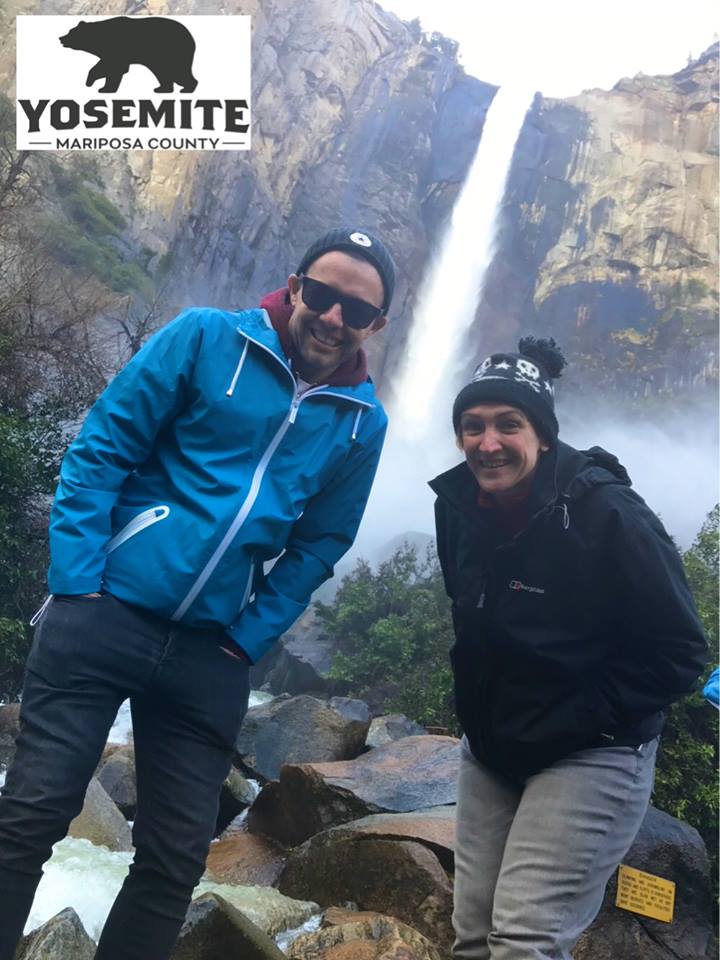 But it's only the most stunning you've seen in your life until you actually get to the valley floor. After making the Yosemite Bug Rustic Mountain Resort our home for the night (which is made up of colonially decorated huts with extremely comfortable plush double beds) and having one of the heartiest breakfasts I think I've ever had (breakfast burrito anyone?) we drove down to the valley floor, and went on the valley floor tour with Ranger Christine. Seeing views as beautiful as those really puts your entire existence into perspective. But I couldn't possibly do Half Dome, El Capitan or Glacier Point at sunrise justice with just my words – you'll have to see it yourself to see what I mean! The last on that list, Glacier Point at sunrise, was by far my favourite part of the trip.
We rose at 3am from our beds in Basset's Cabin at The Redwoods in Yosemite and drove for an hour to get to one of the highest points in the park. To put it into perspective, we were above one of the tallest waterfalls in North America, looking down on it. Then, with healthy and spiritual women doing yoga simultaneously, we saw the sun rise above the mountain range, and none of us could quite believe our eyes. It's a must see, and definitely worth the ridiculously early rise.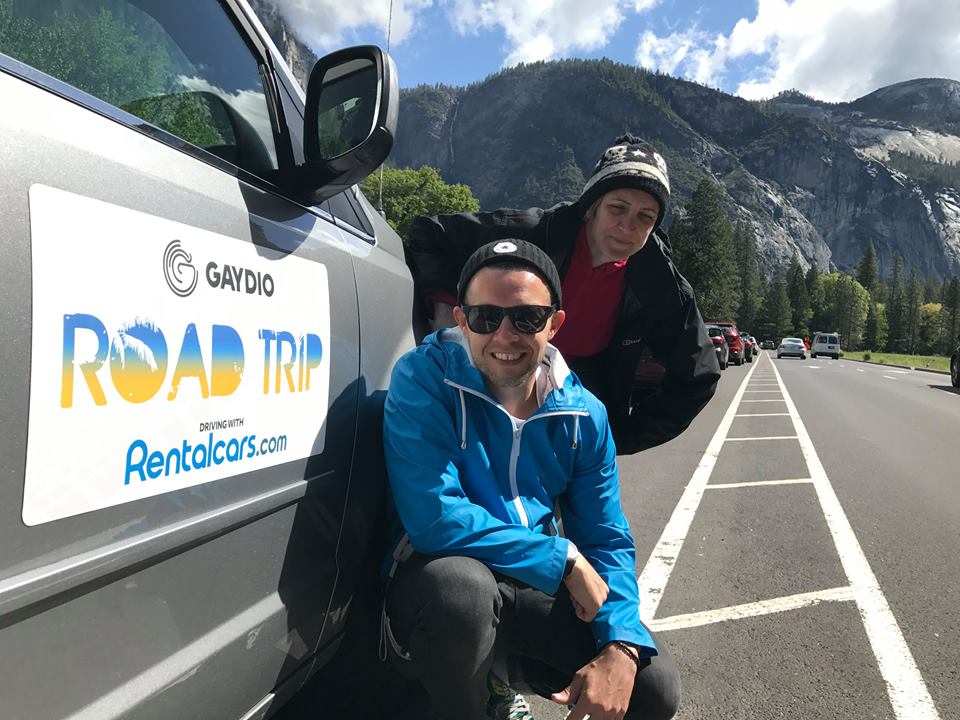 Ste & Emma's car was provided courtesy of Rentalcars.com
After another stunning drive later, with mountains on either side and a valley floor made up of pastures and cows grazing idly upon them, we end up in the last destination of our road trip; Mammoth Lakes, where we stayed at the Westin.
The town, a ski resort in winter and outdoor sports mecca in summer, is home to the idyllic town centre called The Village and is made up of lovely wooden cabins and a few chalet style hotels, with a handy ski lift running through the middle of it all to take you up to the slopes.
The Village is full of ski stores and outdoor gear and some great restaurants such as at the Mexican joint, Gomez's, which boasts the largest collection of tequilas in North America (their tequila flights are a must try, and their fajitas are the perfect sizzling companion to them). The slopes have something for everyone – sick trick parks (I was so anxious watching the pros I almost had a heart attack but it was still amazing), beginner's trails and expert almost vertical dives down from the very peak of the mountain.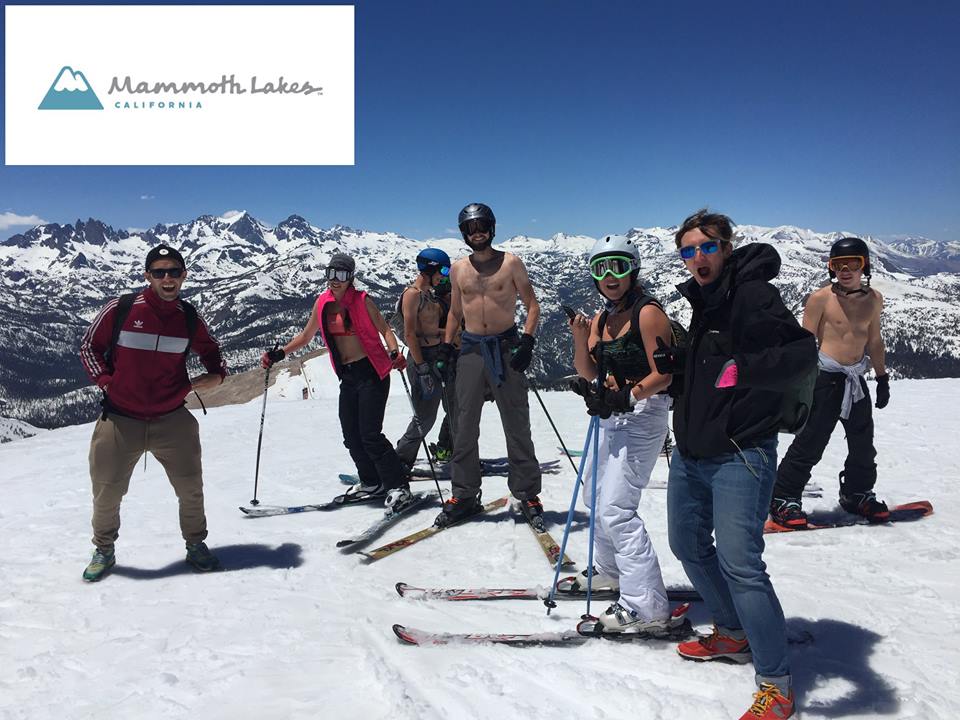 You'll also meet more kooky people in half an hour then you'll have ever met in your entire life – we met a group of teens going down in their bikinis and onesies, a hippie surfer dude carrying a boombox with him and one man who was so true to the cowboy trend that he had spires on his ski boots. After a hard day of skiing and boarding, there was really only one place we could go to unwind, and that's Mammoth Brewery. The beer flights were incredible (my favourite being a Mexican chocolate stout that was to die for) and the food is the perfect partner – chicken and waffles, pulled pork sandwiches and their own made sweet treat which is popcorn mixed with chocolate and seeds (so kind of healthy?). Mammoth is a hotbed of intrigue and fun, and was such a fantastic place to end our road trip.
Want to know more about all the places Emma & Ste visited, check out the links below.
San Francisco | Yosemite | Mammoth Lakes
Find flights to San Francisco with Thomas Cook Airlines
Kirtsie O'Mahony June 2017
MORE IN TRAVEL