Gaydio in Canada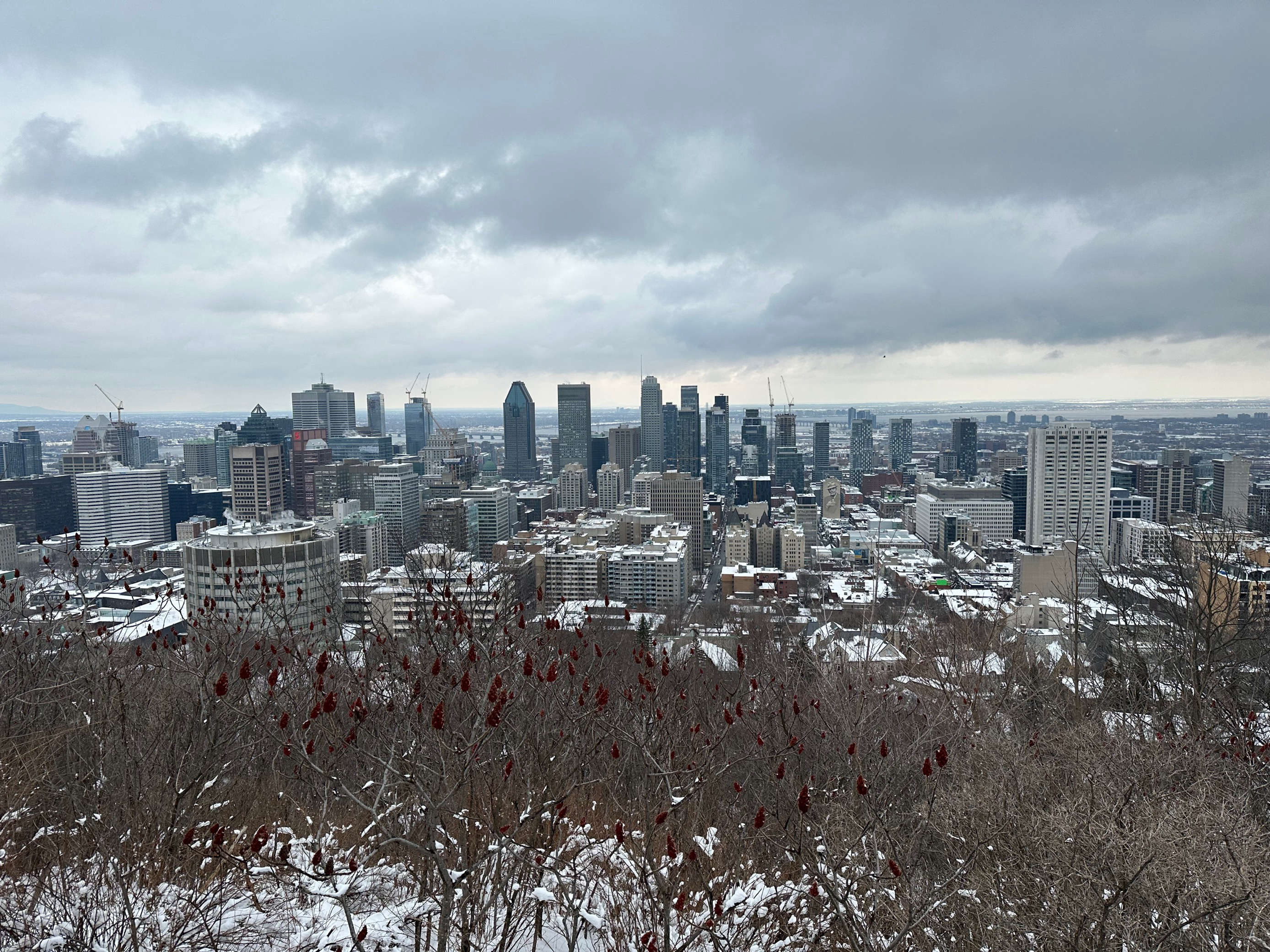 DJ Craig Law, Producer Charlotte and Ellis went to explore Montreal and the surrounding areas in Quebec state to find out what makes the area so special in Winter.

We flew with Air Transat which has daily flights to Montreal in the Summer from Gatwick as well as flights from Manchester, Glasgow and Dublin. The airline was a dream to fly with, with super attentive staff and we'd recommend the Option Plus upgrade, to get your holiday off to the right start.
Where to stay
Fairmont The Queen Elizabeth Hotel- For that inner city feel
Social media: IG @FairmontQueenE | TW: @FairmontQueenE
Your home away from home and named after the late Queen Elizabeth, the hotel was refurbished 5 years ago and has a very art deco feel to it. The downstairs has a series of independent coffee shops, its own deli and a restaurant which is open to the public so you get a real sense that you're staying with the local community. As with all Fairmont hotels, they're definitely a luxury hotel with great spa facilities and the rooms are very spacious. We'd definitely recommend the all-you-can-eat buffet breakfast and grabbing a drink at the hotel's premium cocktail bar Nacarat.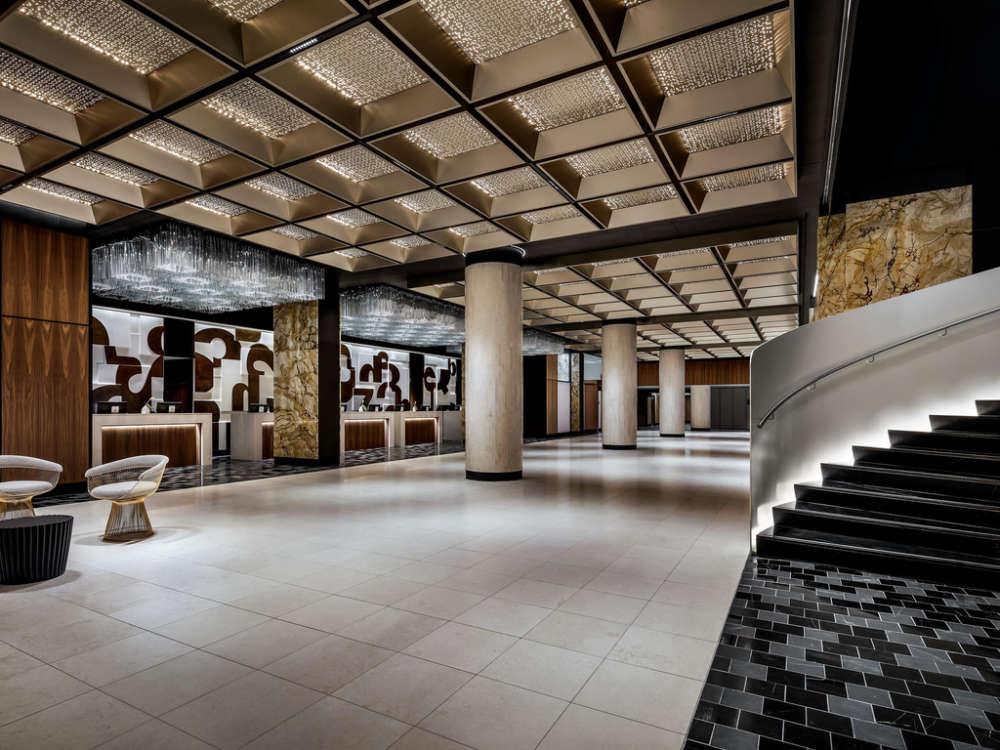 Hotel Rive-Gauche- your countryside retreat
Social Media: IG @restaurantcoureurdesbois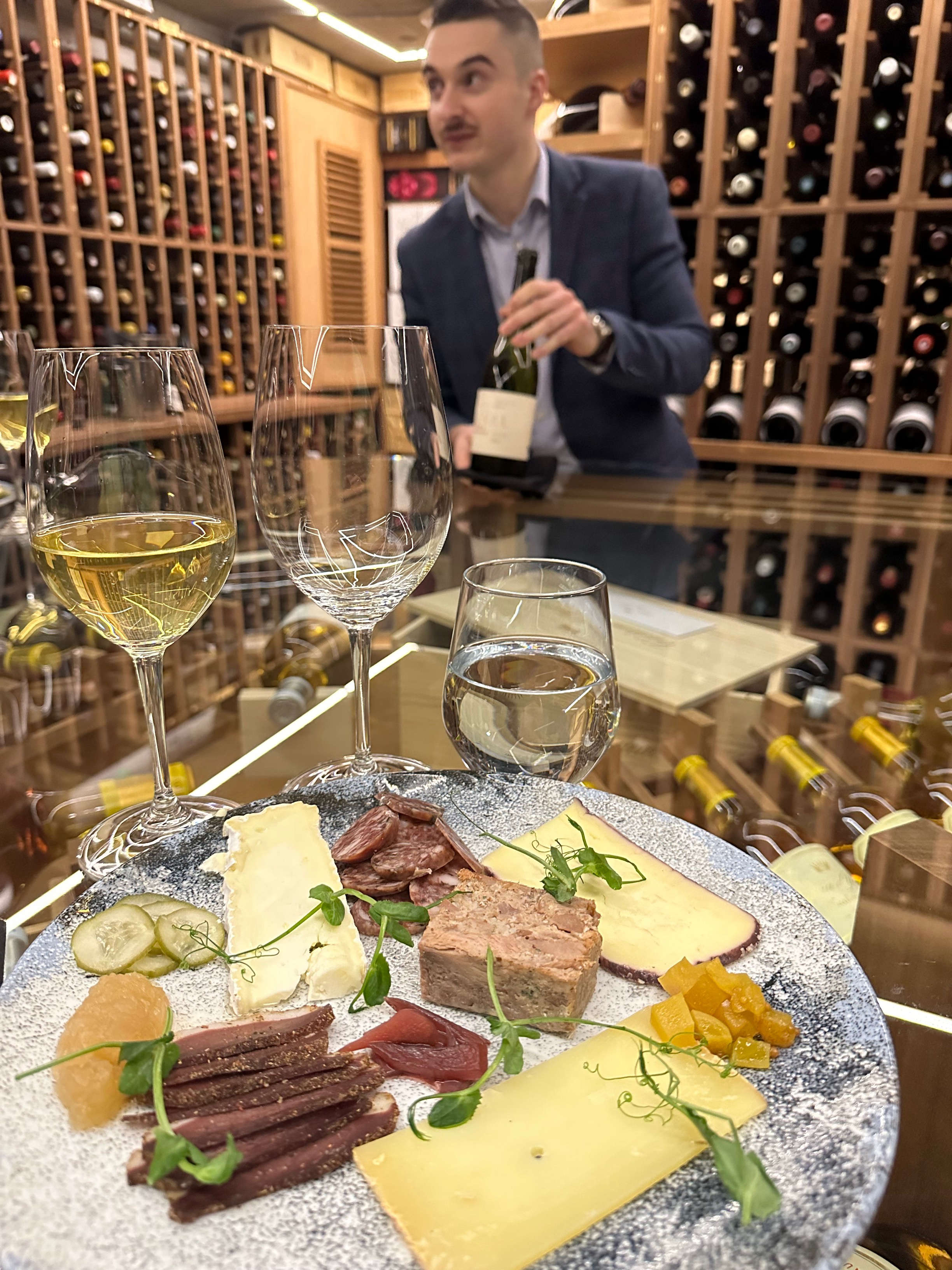 The hotel has a rustic charm and is ideally situated just 30 minutes outside of Montreal with spectacular views over the Richelieu Valley. Our rooms even had their own balconies so you can wake up with a morning coffee and sit outside dressed in one of the robes provided. The breakfast in the Le Coureur des Bois restaurant was out of this world, with options such as French chocolate toast with fresh fruit or a ham and egg omelette. If you enjoy countryside views and want to escape the hustle and bustle of the city, this is a great place to stop for a night or two.
For something special try wine tasting in the cellar for a unique experience at Coureur Des Bois. There are over 15,000 bottles stored in the cellar, so there is sure to be something to meet everyone's tastes.
Where to eat
Escondite Restaurant- Mexican
Social Media: IG: @escondite_mtl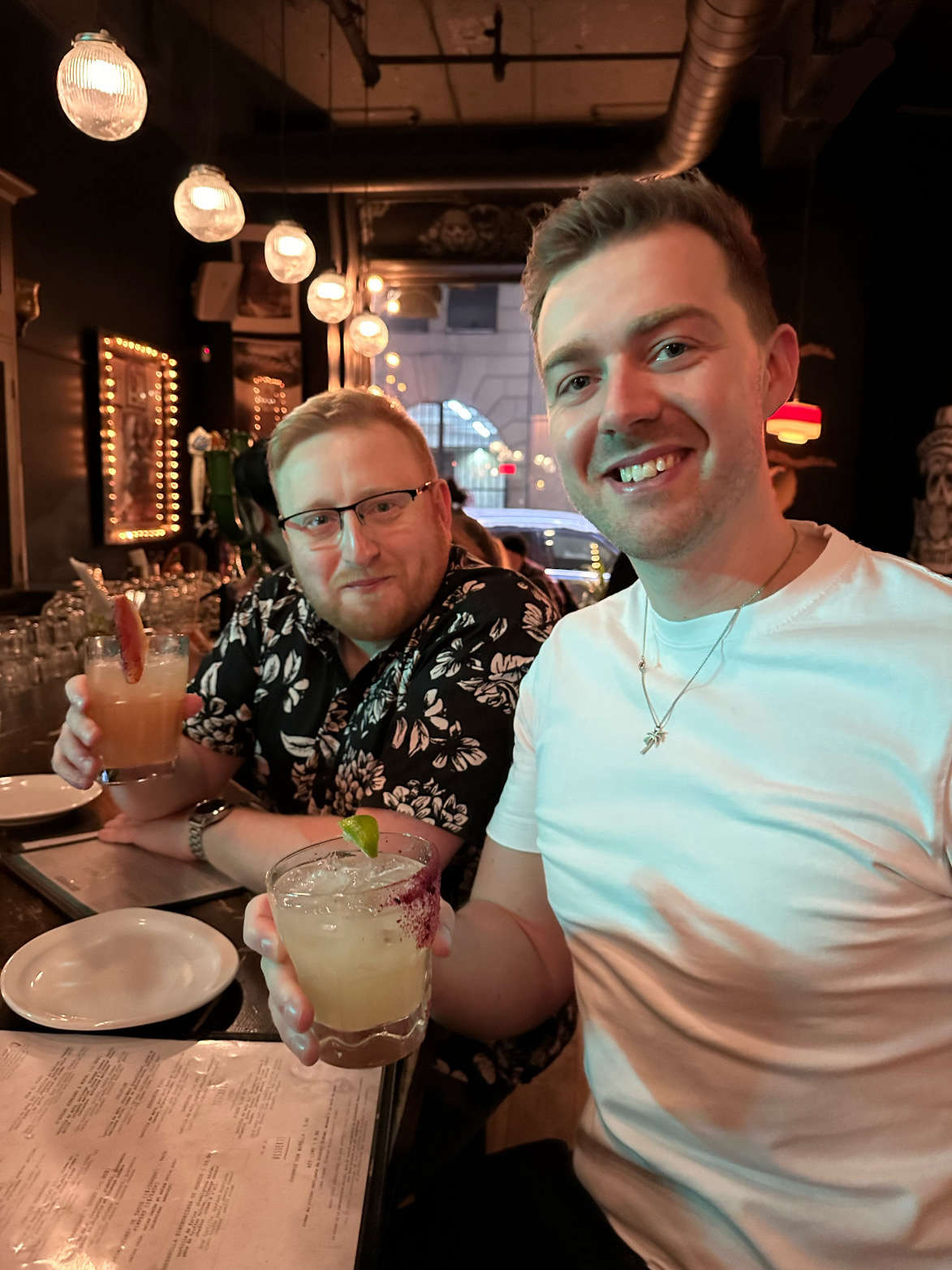 If you're looking for a fun and vibrant restaurant whilst you're on holiday, Escondite is perfect if you're a couple, with friends or if you're dining alone sit at the bar and chat with the amazing bar staff. This is the definition of fresh Mexican food done well. If you're looking for something a little fiery we'd recommend one of their house shots which are tequila infused with jalapenos.
Rosélys Restaurant at the Fairmont Hotel
Social Media: IG: @roselysmtl
After a 7-hour flight from the UK, one of the last things you want to be doing once you check in is searching for a restaurant to go to. Rosélys is handily located in the Fairmont Hotel we stayed at, but that isn't the only reason we recommend dining there. The restaurant is a fusion between French and English, within an Art deco setting. There's a wide selection of seafood dishes with the octopus being a standout and if oysters are your thing, we'd recommend one of the sharing plates.
Le Central
Social Media: IG: @lecentralmtl
A great casual dining spot if you don't want to spend long sitting down for a meal. Le Central is a large food hall with 25 restaurant kiosks selling a range of cuisines with something for everyone. There's a great atmosphere and buzz around Le Central and perfect if you're wanting a quick bite to eat before or after skating as the ice rink is just across the road.
Bistro Passé Composé
Social Media: IG: @passecomposemtl | FB: bistrolepassecomposemtl
This is a great brunch spot for locals and has a great atmosphere in the heart of The Village. The dishes are a little more pricy but totally worth it as they only use the freshest of ingredients. The mimosas went down a storm too.
Schwartz's Deli
Our list wouldn't be complete if we didn't have Schwartz's on the list. Serving up their world-famous smoked meats and poutine, it's arguably the best in town. Schwartz's is an old-school Canadian diner, which has been visited by the likes of Ryan Gosling, Celine Dion and Joan Rivers. It's a staple if you're looking for an authentic casual Canadian dining experience. Hey, if it's good enough for Celine, it's more than good enough for us.

TOP TIP: Like anywhere in Canada if you receive great service we'd recommend tipping at least 15%.
What to do
Igloofest
Social media: IG: @igloofest_mtl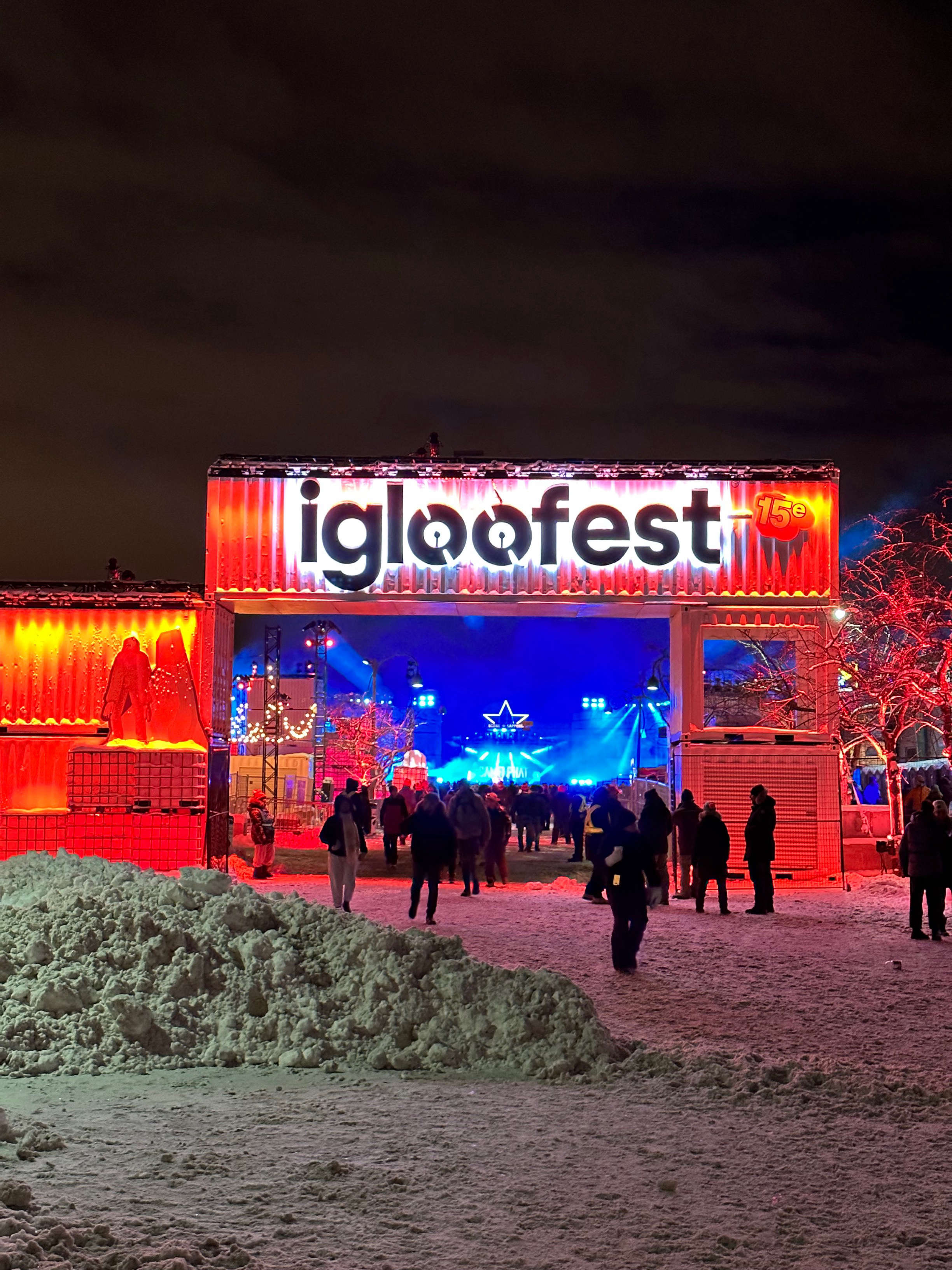 If you're visiting from late January to February we absolutely recommend Igloofest, which is a dance/electronic festival and is famously the world's coldest festival. Temperatures have been known to dip up to minus 40 degrees Celsius so you can use a fridge to warm up your drink (yes you read it right). The festival boasts some huge headline acts and the festival has a great feel to it. Wear whatever you want, just make sure it's warm.
The 'Gay' Village
Social media: IG: villagemontreal | TW: villagemtl
Some great LGBTQ+ bars, clubs, restaurants, cabaret shows and saunas. This is the destination if you're looking for LGBTQ+ life in Montreal. District Video Lounge cute bar, Stud- a gay-focused bar with cheap drinks and a lively atmosphere and Sky is a club situated on three floors and open to all, with music to please everyone.
Quartier des Spectacles
Social Media: IG: @quartierdesspectacles_mtl
Watch the skaters on the Esplanade Tranquille skating rink Enjoy some fresh air and urban scenery at downtown Montréal's Esplanade Tranquille! Fun, friendly and accessible, the Esplanade Tranquille is a year-round public space in the heart of Quartier des Spectacles.
Montréal Museum of Fine Arts
Social media: IG: @mbamtl | TW: @mbamtl
If art is your thing or if you're just looking for a bit of culture we'd recommend the Museum of Fine Arts which offers a huge range of contemporary art
Further Out in Quebec State (these destinations are at max 45 minutes from Montreal)
StromSpa, Mont-Saint-Hilaire
Social media: IG: stromspa | FB: stromspa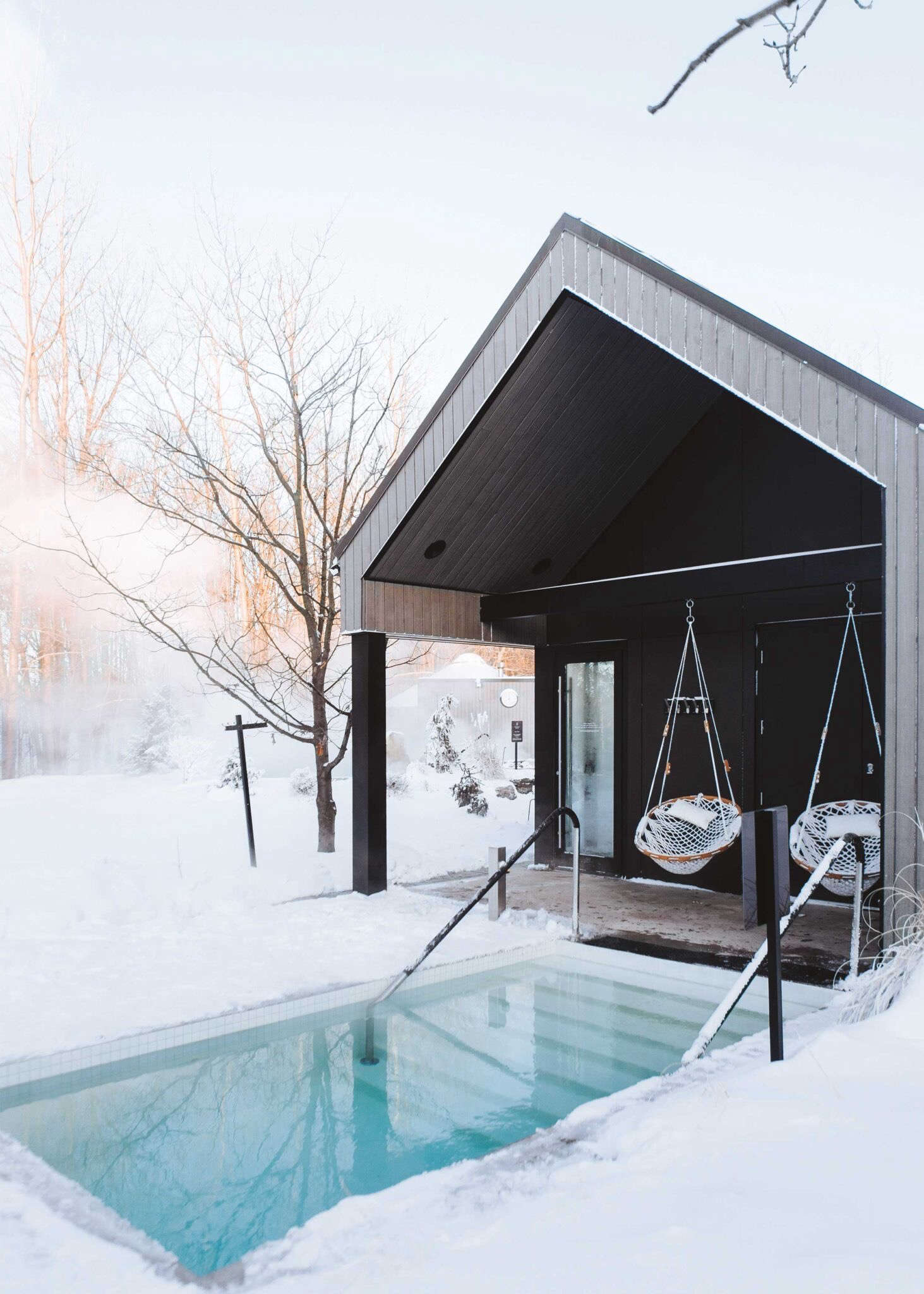 Surrounded by forests of the Gault Nature reserve this is the ultimate in relaxation. With thermal baths, scented wet rooms, saunas and relaxation rooms. This is the perfect way to unwind after spending time in Montreal city.
This thermal offers a true experience with nature and people are actively encouraged to keep talking to a minimum so they can truly unwind. Restaurant Nord attached to the thermal offers boreal-inspired cuisine with the menu highlighting local artisans and fresh regional Quebec products.
Cidrerie Michel Jodoin
Social media: IG: cidreriemicheljodoin | FB: CidrerieMichelJodoin
We'll be honest, we thought cider, how much is there to it? How wrong we were. This family-owned cider house complete with farm, factory and tasting room will help redefine the way you look at cider. After taking a tour of how they have innovated their products we got to sample a few and were blown away. Their Rose Brut made in the traditional Champagne style felt more like wine than your typical cider back in the UK. Offering something for everyone whether it's something dry, sweeter or brandy that packs a punch, we definitely feel this should be on your itinerary. Make a day out of it and take a walk around Rougemont for a hike and bring a picnic and eat it on the grounds of Michel Jodoin accompanied by one of their excellent ciders.
We want to thank Air Transat for flying us across to Canada and to both tourist boards Bonjour Montreal and Bonjour Quebec for looking after us on the ground. If you'd like to book your own Canada trip you can head to https://www.airtransat.com.