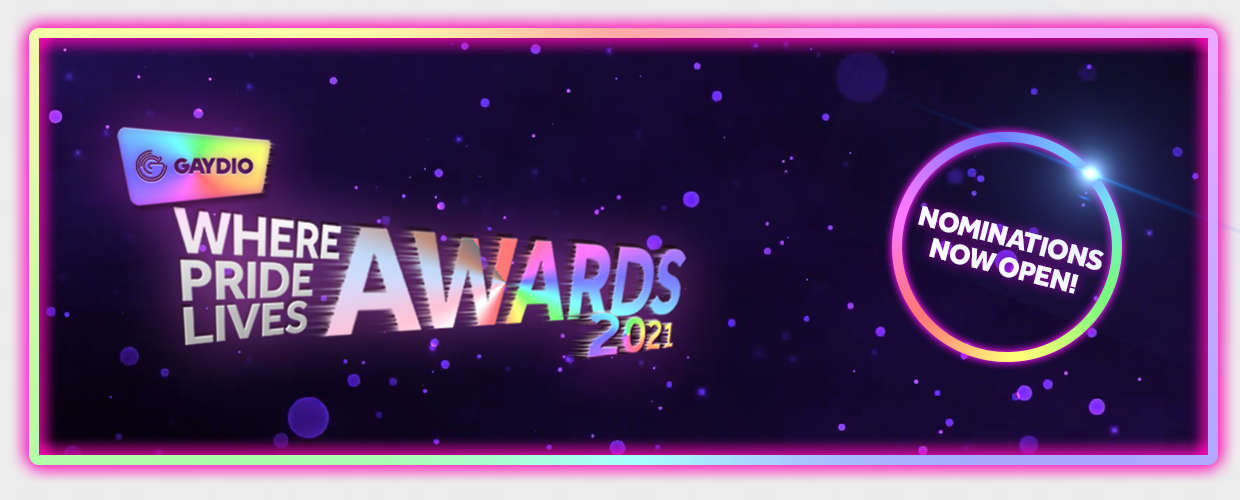 Celebrating and championing pride in every corner of the UK, we're thrilled to announce the inaugural Gaydio Where Pride Lives Awards - the UK's first ever awards ceremony to recognise and celebrate the extraordinary work that goes into delivering pride events across the UK.
Earlier this month we asked for nominations for five categories:
Pride Queen of the Year - rewarding a Pride Queen Supreme who delivered the set of dreams this Pride season
Pride DJ Set of the Year - rewarding a DJ who delivered a set in Pride season that made you feel incredible
Pride After Party of the Year - rewarding a club, venue or official event that delivered an after party head and shoulders above the rest during a pride season
Digital Pride Activity of the Year - recognising a digital campaign, event or activism that raised awareness of Pride causes
Pride Volunteer of the Year - recognising an individual who went above and beyond to help deliver a pride event this year
The nominations were then assessed anonymously and voted on by Gaydio's community panel to determine a final shortlist. The nominations and their reasons you see below are from the person who nominated that person.
Voting is now open and closes on Wednesday 3rd November at 23:59. There's not long, so get voting!
Our Gaydio Where Pride Lives Awards winners will be revealed throughout the day on air on Friday 5th November 2021.
WPLA21: VOTING